Hive Onboarding with Psyber-X & Serfdom & Sorcery

Hive Community,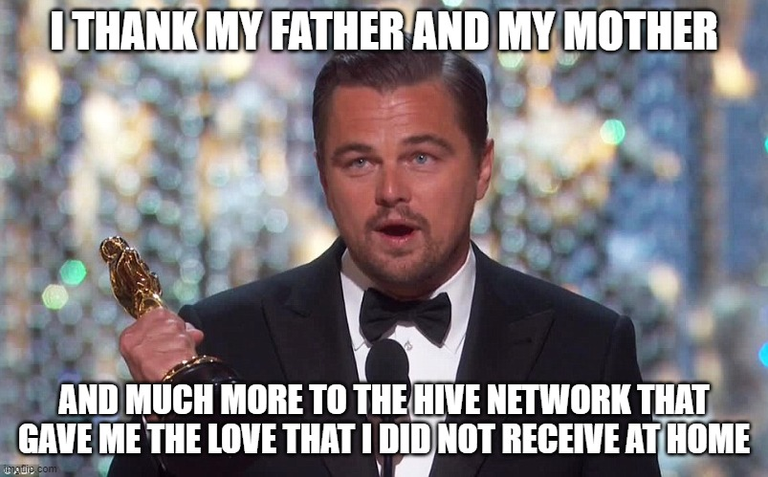 image source: imgflip image turned into a Hive Meme we found
We are thrilled to announce that through the Hiveonboard platform, we have successfully onboarded a total of 219 new users to the Hive blockchain in 2023 so far. These users have joined our thriving community and are beginning their journey in the world of decentralized content creation and curation.
Our commitment to bringing new members into the Hive ecosystem remains unwavering. With the help of Hiveonboard, we have been able to provide a smooth and user-friendly onboarding process for these individuals, creating wallets and empowering them with Hive Power to engage with the platform.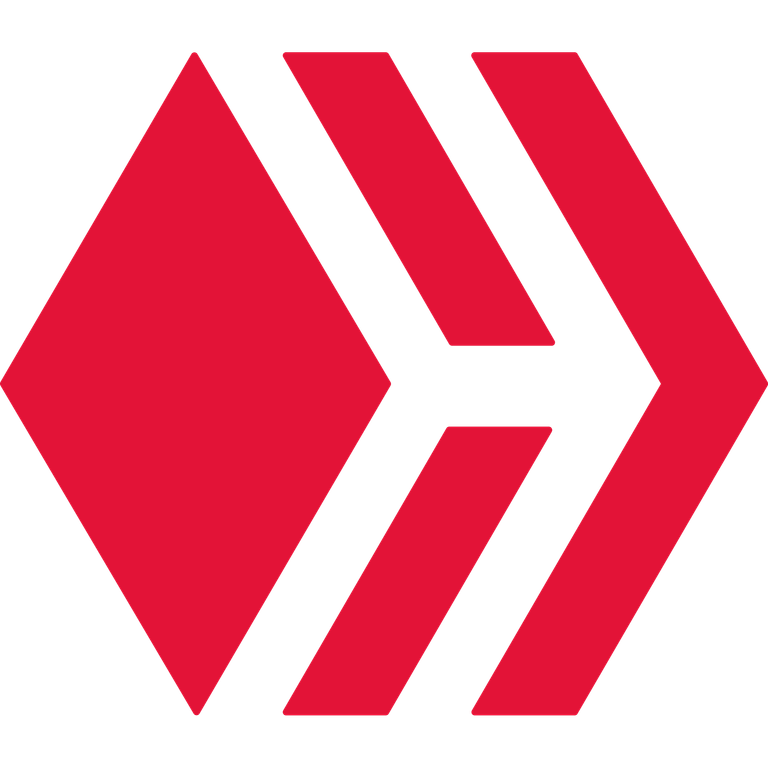 Hive's strength lies in its diverse and engaged community, and with each new member we bring on board, we contribute to the growth and vibrancy of this ecosystem.
These new users have the potential to become active contributors, content creators, and curators, adding value to Hive through their unique perspectives and talents.
Our goal is to continue this momentum and expand our efforts to onboard even more individuals to Hive. We believe in the power of decentralized, censorship-resistant, and community-driven platforms like Hive, and we want to share this incredible opportunity with as many people as possible.

As we move forward, we will explore new strategies, partnerships, and outreach programs to further amplify our onboarding efforts. We are excited about the possibilities that lie ahead and are dedicated to making Hive the go-to destination for creators, bloggers, and anyone who values freedom of expression and decentralized communities.
Thank you to all our existing members for your support, and to our new members, welcome to Hive! Together, we will continue to grow and shape the future of content sharing and community building on the blockchain.
Referred Accounts
The accounts that used @psyberx link in collaboration with Hiveonboard.
| Referred Accounts | Date Created | Hive Power (HP) |
| --- | --- | --- |
| @slim.reaper | Jul 27, 2023 | 0 |
| @dralkhatib | Jul 26, 2023 | 0 |
| @rerexteam | Jul 25, 2023 | 0 |
| @racygamer | Jul 25, 2023 | 0 |
| @massivethunder | Jul 25, 2023 | 0 |
| @pavan14 | Jul 25, 2023 | 0 |
| @bishopofrealm | Jul 22, 2023 | 0 |
| @hakky9000 | Jul 22, 2023 | 0 |
| @creedofrealm | Jul 22, 2023 | 0 |
| @ssssswds | Jul 21, 2023 | 0 |
| @hunter113 | Jul 18, 2023 | 0 |
| @reneprosim12 | Jul 17, 2023 | 0 |
| @jaydeb9337 | Jul 16, 2023 | 0 |
| @yang-kai | Jul 16, 2023 | 0 |
| @kiran143 | Jul 15, 2023 | 0 |
| @manu420 | Jul 15, 2023 | 0 |
| @jaydebpattnaik | Jul 13, 2023 | 0 |
| @subha123 | Jul 13, 2023 | 0 |
| @vlado5 | Jul 13, 2023 | 0 |
| @jfkudelka | Jul 11, 2023 | 0 |
| @kanha0 | Jul 11, 2023 | 0 |
| @timon87 | Jul 10, 2023 | 0 |
| @yaccrack | Jul 7, 2023 | 0 |
| @boyobeven | Jul 7, 2023 | 0 |
| @stanflo | Jul 6, 2023 | 0 |
| @wildan66 | Jun 23, 2023 | 0 |
| @boy196 | Jun 22, 2023 | 0 |
| @pagesailor | Jun 22, 2023 | 0 |
| @bokebg | Jun 20, 2023 | 0 |
| @hakimudin19 | Jun 20, 2023 | 0 |
| @charliebob | Jun 13, 2023 | 0 |
| @mrfirman12 | Jun 13, 2023 | 0 |
| @dede5 | Jun 13, 2023 | 0 |
| @janganbacaid | Jun 13, 2023 | 0 |
| @desta131205 | Jun 10, 2023 | 0 |
| @aepsaepudin | Jun 6, 2023 | 0 |
| @ajat | Jun 3, 2023 | 0 |
| @webijack | Jun 1, 2023 | 0 |
| @chrisentia | May 31, 2023 | 0 |
| @mauroceb12 | May 27, 2023 | 0 |
| @alvar.gudbrand | May 25, 2023 | 0 |
| @radityadika | May 24, 2023 | 0 |
| @killer749 | May 23, 2023 | 0 |
| @hakimudin | May 22, 2023 | 0 |
| @xoxygentrx | May 22, 2023 | 0 |
| @angga666 | May 22, 2023 | 0 |
| @mnurdiann | May 22, 2023 | 0 |
| @malkezard | May 20, 2023 | 0 |
| @nachobeiza | May 20, 2023 | 0 |
| @svensky77 | May 19, 2023 | 0 |
| @maviuos | May 19, 2023 | 0 |
| @lucasd | May 19, 2023 | 0 |
| @emersonsm0 | May 19, 2023 | 0 |
| @aizensk | May 19, 2023 | 0 |
| @ba11uko | May 19, 2023 | 0 |
| @onic | May 19, 2023 | 0 |
| @jessparaiso | May 19, 2023 | 0 |
| @gbhz | May 19, 2023 | 0 |
| @bielinski | May 19, 2023 | 0 |
| @pumableach | May 18, 2023 | 0 |
| @evandrojps | May 18, 2023 | 0 |
| @tenebroso96 | May 18, 2023 | 0 |
| @leandersonalves | May 18, 2023 | 0 |
| @eduardosto | May 18, 2023 | 0 |
| @psybe | May 18, 2023 | 0 |
| @subham4707 | May 18, 2023 | 0 |
| @borisbg | May 18, 2023 | 0 |
| @ezesoyyo | May 18, 2023 | 0 |
| @maldavich2 | May 17, 2023 | 0 |
| @carlitoka | May 17, 2023 | 5.027 |
| @sebacho | May 15, 2023 | 0 |
| @jarment32 | May 14, 2023 | 0.002 |
| @dddyt | May 14, 2023 | 0 |
| @zyonka | May 13, 2023 | 0 |
| @stryker-nrg | May 13, 2023 | 0 |
| @feelgoodblur | May 13, 2023 | 0 |
| @gastonsm92 | May 12, 2023 | 0 |
| @alvarorl1890 | May 12, 2023 | 0 |
| @vashornet | May 12, 2023 | 0 |
| @willqwerty | May 12, 2023 | 0 |
| @zuk4martin222 | May 10, 2023 | 0.116 |
| @boyzznft | May 9, 2023 | 0 |
| @acundopetko | May 9, 2023 | 0 |
| @jericobg | May 9, 2023 | 0 |
| @troppem | May 9, 2023 | 0 |
| @conchitarosa | May 9, 2023 | 0 |
| @gamcio | May 6, 2023 | 0 |
| @tomas2017 | May 4, 2023 | 0 |
| @realmguild | May 3, 2023 | 0 |
| @leotxsp | May 3, 2023 | 0 |
| @gamer23 | May 1, 2023 | 0 |
| @golag | May 1, 2023 | 0 |
| @lalalal | May 1, 2023 | 0 |
| @gggirl | May 1, 2023 | 0 |
| @kukarek | May 1, 2023 | 0 |
| @jupek | May 1, 2023 | 0 |
| @dwa2 | May 1, 2023 | 0 |
| @tinderli | May 1, 2023 | 0 |
| @jongo1 | May 1, 2023 | 0 |
| @joooly | May 1, 2023 | 0 |
| @xuxuc | May 1, 2023 | 0 |
| @psyber | May 1, 2023 | 0 |
| @psina | May 1, 2023 | 0 |
| @hell1 | May 1, 2023 | 0 |
| @detectbrowser | May 1, 2023 | 0 |
| @berku | May 1, 2023 | 0 |
| @piska12 | May 1, 2023 | 0 |
| @piska15 | May 1, 2023 | 0 |
| @user20 | May 1, 2023 | 0 |
| @waxik | May 1, 2023 | 0 |
| @farmerworld | May 1, 2023 | 0 |
| @power21 | May 1, 2023 | 0 |
| @golemlox | May 1, 2023 | 0 |
| @choper | May 1, 2023 | 0 |
| @jigurda | May 1, 2023 | 0 |
| @joher | May 1, 2023 | 0 |
| @jonso | May 1, 2023 | 0 |
| @dposterman | Apr 29, 2023 | 0 |
| @elemey1 | Apr 27, 2023 | 0 |
| @zommster | Apr 27, 2023 | 0.026 |
| @whiteflare | Apr 26, 2023 | 0 |
| @slim.shady | Apr 22, 2023 | 0 |
| @sublimejester69 | Apr 19, 2023 | 0 |
| @crust | Apr 17, 2023 | 0 |
| @psychaos | Apr 16, 2023 | 0 |
| @willamothe | Apr 16, 2023 | 0 |
| @golden-promo | Apr 12, 2023 | 0 |
| @huhh1909 | Mar 22, 2023 | 0 |
| @amin1221 | Mar 21, 2023 | 0 |
| @kwar1972 | Mar 20, 2023 | 0 |
| @killuazoldyk | Mar 17, 2023 | 0 |
| @jjsquared | Mar 13, 2023 | 0 |
| @zarpa7 | Mar 13, 2023 | 0.002 |
| @elsujeto | Mar 12, 2023 | 0.004 |
| @drklord | Mar 11, 2023 | 0 |
| @harold875 | Mar 11, 2023 | 0.002 |
| @guilvyr | Mar 11, 2023 | 0.002 |
| @bonifars | Mar 9, 2023 | 0 |
| @christian0 | Mar 9, 2023 | 0 |
| @deepcrypto800 | Feb 28, 2023 | 0 |
| @phylljosh | Feb 28, 2023 | 0 |
| @talksrealfast | Feb 23, 2023 | 0 |
| @pokemas | Feb 18, 2023 | 0 |
| @ikorok | Feb 16, 2023 | 0 |
| @realm.guild | Feb 12, 2023 | 0 |
| @rovingfox | Feb 11, 2023 | 0 |
| @heeygeorgia1 | Feb 10, 2023 | 0 |
| @sleeplessnix | Feb 9, 2023 | 0 |
| @rikitron | Feb 9, 2023 | 0 |
| @hydyrson | Feb 8, 2023 | 0 |
| @loadmasteran124 | Feb 6, 2023 | 0 |
| @fatih4207 | Feb 5, 2023 | 0 |
| @shonyk | Feb 5, 2023 | 0 |
| @ryco02 | Feb 2, 2023 | 0 |
| @nadan1 | Jan 30, 2023 | 0 |
| @corpseskin | Jan 26, 2023 | 0 |
| @clumsyknight48 | Jan 17, 2023 | 0 |
| @waway666 | Jan 6, 2023 | 0 |
| @ehtishamkhan | Jan 5, 2023 | 0 |
| @teoteo332 | Jan 2, 2023 | 0 |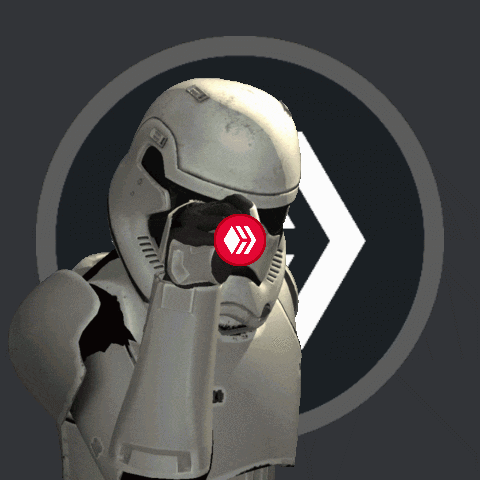 *If any of you tagged wish to begin your Hive journey reach out to us in discord, we will delegate you some HP and guide you to some partner communities for various creators to grow professionally. Psyber-X Discord
---
---