Psyber-X Attends The Metaverse Expo Las Vegas, NV & Avalanche House Brooklyn, NY

@dynamicrypto will be attending both of these July Expositions in Las Vegas July 8-10 then Brooklyn July 15-16 paid for by and representing Royal Reptile Studios & Psyber-X
Information
Event Start
8th July 2022, 10:00 AM
Event End
10th July 2022, 17:00 PM
VENUE INFO
The Metaverse Expo will be Held at the renowned Las Vegas Convention Center. From show-stopping entertainment and exhilarating sporting events to the top expos, Las Vegas is where the most influential brands gather.
3150 S Paradise Rd
Las Vegas
NV 89109
USA
METAVERSE EXPO HOURS: 10AM - 5PM
Visit The Metaverse Expo Online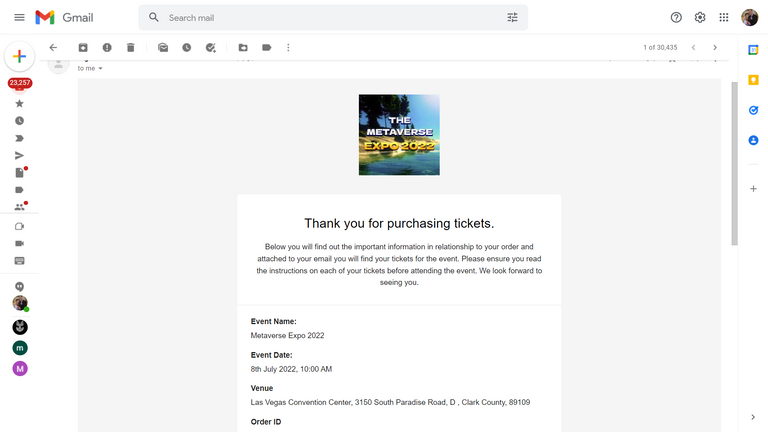 EVENT INFO
The Metaverse Expo, brought to you by TCG World & JPiC, aims to bring together innovative entrepreneurs to connect and interact with industry leaders impacting the Metaverse, Gaming and NFT Space.
The 3-day event held at the Las Vegas Convention Center on 8th - 10th July 2022 expects to gather more than 6000 attendees, 50+ exhibitors and 40+ speakers and 50+ talks featuring a host of renowned key speakers & panelists from the hottest blockchain companies in the world. During the three days expect high value networking, keynotes, panel discussions, virtual land & NFT giveaways, live performances and much more.
Join us in Las Vegas as we bring together some of the brightest minds, game changers and business professionals from all around the world. Are you ready to enter the metaverse?
High Value Networking
We are bringing together industry leaders, creators & enthusiasts from all over the world.
KEYNOTE SPEAKERS
Alex Nase
Director of Business
TCG World
Ken Shamrock
UFC & WWE Hall Of Fame
Valor Coin President
Agon Hare
Co-Founder
Project Nightfall Organization
Sonya Mulkeet
Co-Founder
Project Nightfall Organization
Clipz
FaZeClan Founder
TCG World Gaming Advisor
Andrew Cartwright
Entrepreneur
Real estate and YouTube
Jaime Rogozinski
Founder
WallStreetBets
Cory Warefield
Founder
Cory Connects
Brenda Gentry
CEO
Bundlesbets.com
Captain Awesome
CEO
GREED Ecosystem
Ian Feiner
CEO Freckle
Emmy and Peabody Award Winning Hollywood Producer
Jason Paige
Singer | Songwriter
Pokemon & TCG World Theme Tune singer
Cody Krantz
CCO
DRIVEN Ecosystems
Jace Falkenberg
CGO
TCG World
Jules Taubman
Founder
WomenInCrypto
Matthew Albright
CEO
StarShip
Mike Miller
Illustrator | CEO | Writer
FMFH
Natasha Paracha
Founder | CEO
School Coin
Rob Browning
CEO
Seek Token
Denise Holt
Chief Marketing Officer
School Coin
Greg Kerr
Head of Development
School Coin
Jesse Johnson
Founder
Aavegotchi
Jacob Sloan
Founder | CEO
MetaOps Gaming
Vincent Tran
Cryptolution
Youtube Crypto Influencer
Carmen Indalecio
COO
Disco Burn Token
Lisa Chikarovski-Johnston
Community Member
TCG World
Ryan Rush
CEO
Collect A Ball
Christian Dickson
Gamer | Tech Business Executive | Community Developer
Veritone
Brendan Thompson
CEO | Dead Games Studio
Co-Founder | RugZombie | Oblivion NFT Marketplace
SPEAKING TOPICS
Introduction to Blockchain
Introduction to Cryptocurrencies and Digital Assets
Artificial Intelligence
Introduction to the Metaverse
Metaverse Architecture
Digital Fashion and Technology
Business and Web3 Economic
Metaverse Entrepreneurship
Decentralized Finance
eSports and Blockchain Gaming
Understanding the power of the Metaverse
Reinventing Education in the Metaverse
Metaverse applications powered by blockchain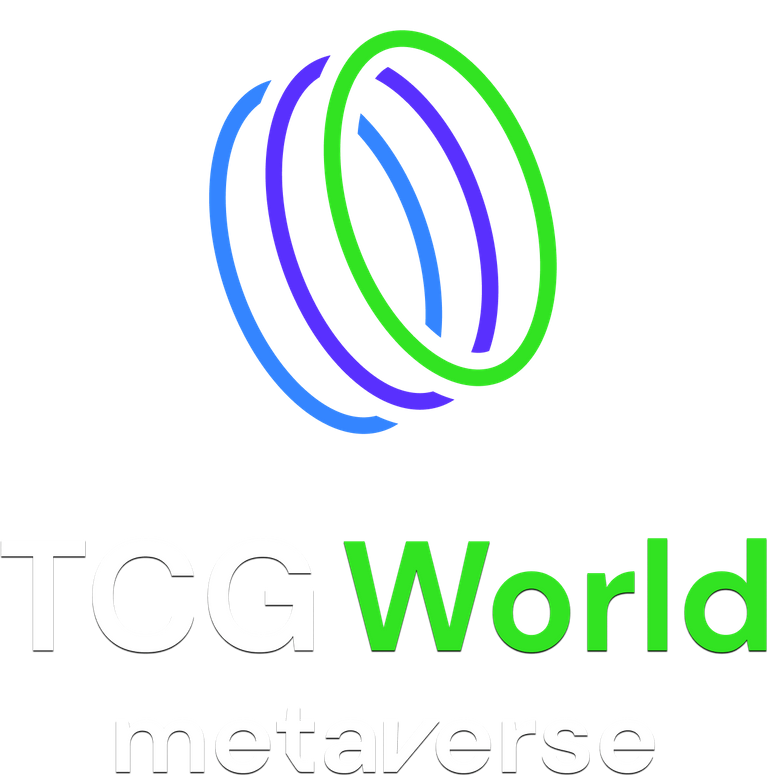 ---
Avalanche House
Registration Paid!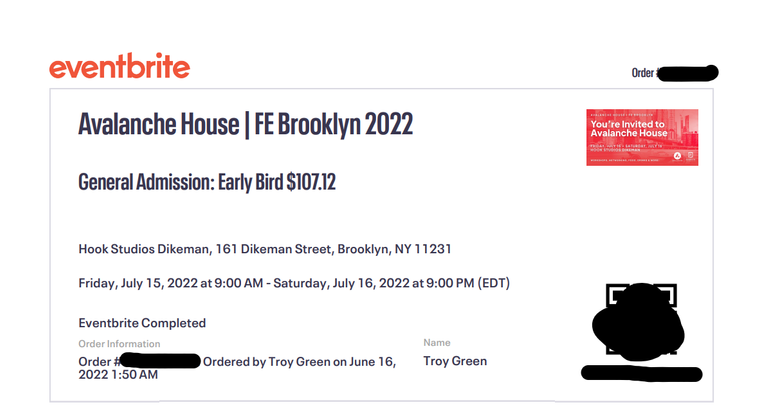 BROOKLYN, NY ON FRI. JULY 15 - SAT. JULY 16, 2022
AT HOOK STUDIOS DIKEMAN
Web 3 Conference
Visit Avalanche House Homepage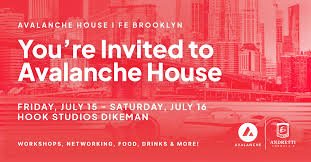 Speakers
Gregory Gopman
Ankr
Nick Mussellem
Ava Labs
Devon Ferreira
Ava Labs
Lydia Chiu
Ava Labs
Luigi Demeo
Ava Labs
John Nahas
Ava Labs
JD Gagnon
BENQI
Pasquale Finiello
BloodLoop
Amit Mukherjee
Chainforest Dao | FWB
Austin Barack
CoinFund
Viktor Bunin
Coinbase Cloud
George Beall
Commonwealth
Tom Schmidt
Dragonfly Capital
Lucas Baker
Jump
Calvin Chan
Legitimate
Ryan Fujiu
Liquidity Financial
Travis Scher
North Island Ventures
Brian Johnson
Republic Crypto
Jordan Kruger
Vesper Finance
Roshun Patel
Walnut
---
---