Psyber-X is Now: FREE TO PLAY!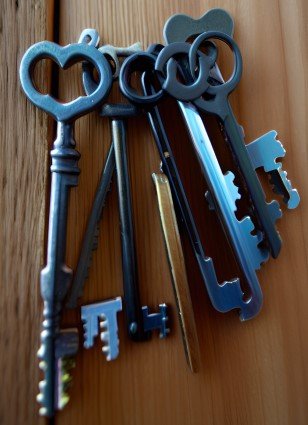 The Day Has Arrived!
In case you are new to learning about Psyber-X, let me give you a quick run down:
The Psyber-X team has built a gaming experience to fundamentally change how games entertain; using the blistering speed of Hive Blockchain technology to bring true digital ownership to all members of the Psyber-X universe, as well as provide the means to earn items that have a critical role in determining a character's future in battle. There are multiple modes of play with more coming. There are currently: Team Deathmatch, Free-for-All (industrial zone), Capture the Flag, and Free-for-All (in a military intelligence fortification). Players earn when they achieve a kill in-game. The earnings come from an ante placed on their behalf through sponsored events or from all the player's wallets involved in the round. The $LVL token is designed to be the core currency of PsyberX, fueling the ecosystem that empowers players to earn, buy, sell, and trade Non-Fungible Tokens (NFTs), crucial for increasing the strength and reach of the best tribes and gangs in Zeelis and beyond.
That should do it! That came from DappRadar: https://dappradar.com/hive/games/psyber-x
Since late 2022, the only way to play Psyber-X was to either be a Founder or buy a Bronze, Silver, or Gold Pass. As of today, we are giving out keys for free to download Psyber-X. It was intended from the beginning to be a Free-to-Play game. We're keeping to our word.
So How Do I Download It?!
Psyber-X is currently available for PCs only. We're working on the MAC version as I type this. Here are the minimum requirements:
Minimum System Requirements
64-bit processor and operating system
OS: Windows 10 (x64)
Processor: Intel Core i or AMD Ryzen with 4 physical cores
Memory: 8 GB RAM
(Nice to have) Graphics: Geforce GTX 770 or AMD Radeon HD 7970 with at least 4 GB of VRAM
DirectX: Version 11
(If playing multiplayer) Network: Broadband Internet connection
Storage: 125 GB available space (after download, it will take up 62.5 GB)
To download Psyber-X, you'll need a key. Our game is only downloadable using Steam by using the "Add a Product" feature. Here are the instructions for downloading: https://peakd.com/hive-168109/@psyberx/instructions-how-to-download-psyber-x
Where Do I Get The Key?!?!
Go to our Discord and enter into the '#free-keys-to-psyber-x' channel. You'll see a screen like this: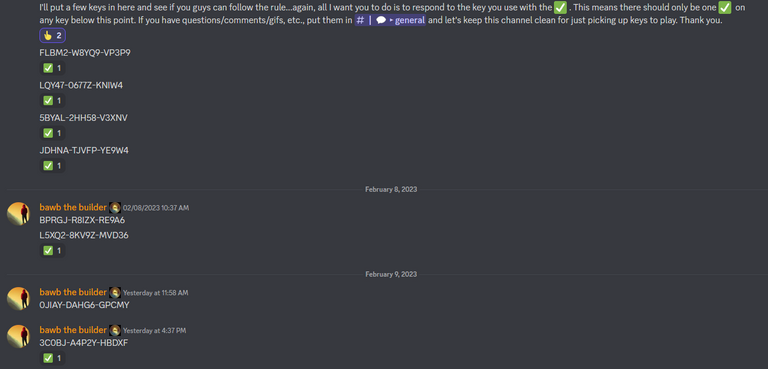 Read the instructions at the top...if you use a key, show others that the key has been used by 'reacting' with the checkmark reaction.
I will be posting each key on a separate line so that each key can be claimed with the checkmark...simply react to the one you use. Have a buddy who also wants to download it and they don't have Discord? Cut and paste the key and send it to them with the link with the instructions.
Psybercrates
NFTs are not required to play Psyber-X. It is truly Free-to-Play; however, if you'd like to enhance your experience (when we enter the beta version and beyond), you'll want NFTs...not only that, but Psyber-Decks will be coming out soon and it will require some NFTs. We will use the same NFTs for Psyber-X as we will for Psyber-Decks! Yes-you read that right. The SAME NFTs for all of our games, so you only have to buy them once and then you can use them in all our games. We currently have 4 planned. Psyber-Decks will be browser based.
You can get Psybercrates in one of two ways at the moment. You can hold increments of 200K of LVL during our snapshot for our current Crate Giveaway or you can buy them at http://www.psyberxmarket.com where you'll find them currently discounted at 75% off as seen in this celebratory post. After Psyber-Decks is released in its Alpha, we will be raising the price of Psybercrates. So buy your Psybercrates now while supplies last! Each Psybercrate comes with 5 NFTs. See http://www.psyberxmarket.com for details.
Welcome to the Resistance!
---
---
Are You Ready to Play?
If you're ready to play Psyber-X, there are 3 passes that will allow you that privilege currently. They are the Bronze, Silver, and Gold passes. With the help of @psybersects, you can use $Hive to buy 2 of the 3 passes (Gold and Silver). See the details about using $HIVE HERE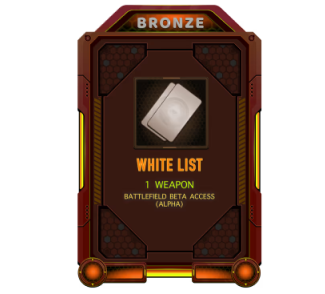 Bronze
The Bronze pass is 1.5 avax to mint. It comes with a Legendary weapon and access to the pre-alpha/Alpha. There are a limited number of these passes, but this is a guaranteed way to get a Legendary NFT. @bobthebuilder2 bought one just for the weapon.
---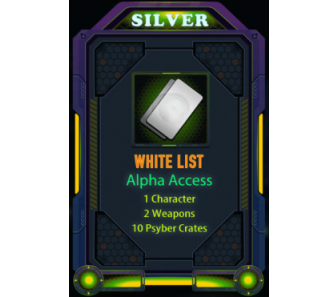 Silver
The Silver pass is 0.05 Eth and comes with 10 Psybercrates (During the current sale: $50 value), 2 Legendary Weapons (value depends on market), 1 Character (value depends on market), and access to play the pre-alpha/Alpha.
---
Gold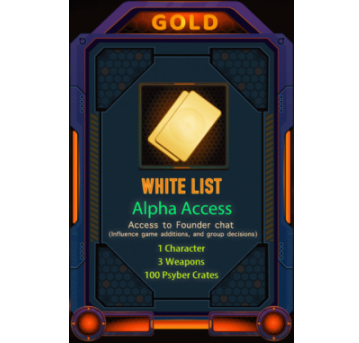 The Gold pass is 0.3 Eth and comes with 100 Psybercrates (During the current sale: $500 value), 1 Character, 3 Weapons, and access to play the pre-alpha/Alpha and recognition as a Founder.
Once purchased, notify us on Discord and we'll give you the instructions on how to download and play Psyber-X. We look forward to playing with you! If you are not able to buy any of the passes, LVL is available on the Hive Engine and in both the LVL:Swap.Eth and LVL:Swap.Hive Liquidity Pools.
---
The price is temporarily reduced from $20 USD equiv to $5 USD equiv.
See details here.
---
---
Notable Posts:
Official Lore Stories
Informational:
---
---
Financial Links
Buying Level 1 (LVL)
Hive
Buying NFTs
Myria Passes
Avax Passes
---
---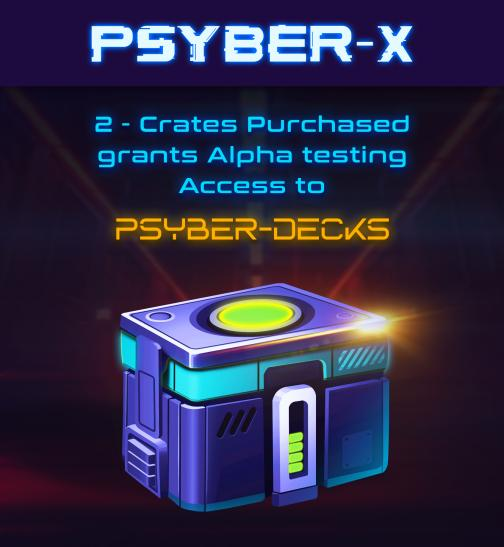 Psyber-Decks is a mini-game being developed to use Psyber-X NFTs. If you'd like to be able to play the game before anyone else, you simply need to buy 2 Psybercrates at http://www.psyberxmarket.com for the Alpha testing access.
---
---
Social Links
---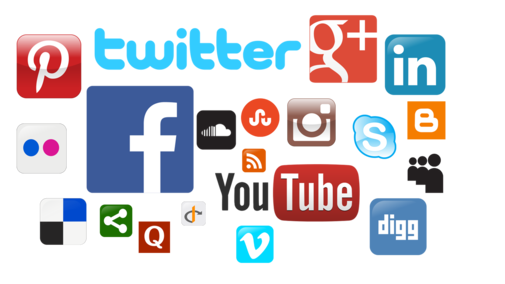 Psyber-X on Pimp Media

PsyberX on 1UP Zone

Hive account @psyberx

Twitter account psyberxofficial

Official Psyber X Discord Chat

Official Youtube account Psyber X

Official Facebook page Psyber X

Our Instagram account PsyberXofficial

The official Psyber X TikTok

Telegram Chat Invite
The Gaming Studio Royal Reptile Twitter

NftShowroom Psyber X Collection

Psyber X Blog on Reddit

Official 3Speak PsyberX Account

Whatsapp Chat Invite

Line App Chat Invite

Cast.Garden Channel (Think Hive YouTube)
---
*There is nothing in this post that should be construed as financial advice. If you are looking for financial advice from a blog post, you're looking the wrong place. Talk to someone who has a fiduciary responsibility to look out for you if that's what you're looking for. Be responsible!
---
---
---