Early Happy Thanksgiving Wishes--Thank You!

On behalf of the Psyber-X Team, we want to wish you all an early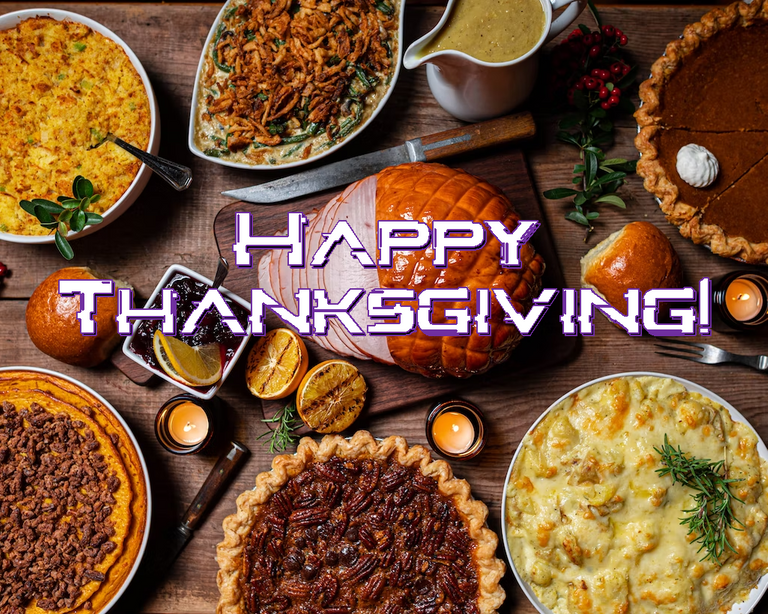 We've been slaving away for over a year now on a passion project called Psyber-X. Now that the Founders are playing it and will likely have a very FPS holiday, know that we have more in store.
Thank You
We're thankful for all those who have believed in us from the beginning.
Thank you for buying LVL to support us early on and for buying it now in preparation for all 4 of the games we're making
Thank you for our Dev's who have been hard at work, literally working at all hours of the day and night
Thank you for sharing what we're doing with your friends and throughout the internet
Thank you for joining us on Discord where we have so much fun razzing each other and preparing our trash talking for the in game matches
Thank you for your stories and inspiration for in game items and features
Thank you for offering suggestions/ideas that have helped us get to where we are
Thank you for holding true to the cause
Thank you for voting for us as a Hive Witness
Thank you for delegating HP so we could Resource Credits to onboard more people
Thank you for contributing to the Liquidity Pool so people could have an easier way to buy LVL at the best prices available
We have much more to do, but just as we wanted our Founders to have a Happy Thanksgiving with the ability to play and stream the pre-Alpha version of Psyber-X, we hope that by Christmas, they'll actually be able to go head to head...and if all goes well, we may have another couple games ready by the end of the year, but it may be the beginning of next year...so keep your eyes peeled. Which reminds me, if you haven't already clicked to "Follow" @psyberx, make sure you do that. It's really close to the button where you can upvote the post/promote the post.
We look forward to many more Happy Thanksgivings with you!
God bless-and keep your guns well oiled...Zeelis is a tough place to hang out!
---
---
---
Notable Posts:
Official Lore Stories
Informational:
---
---
Financial Links
Buying Level 1 (LVL)
Hive
Buying NFTs
Myria Passes
---
---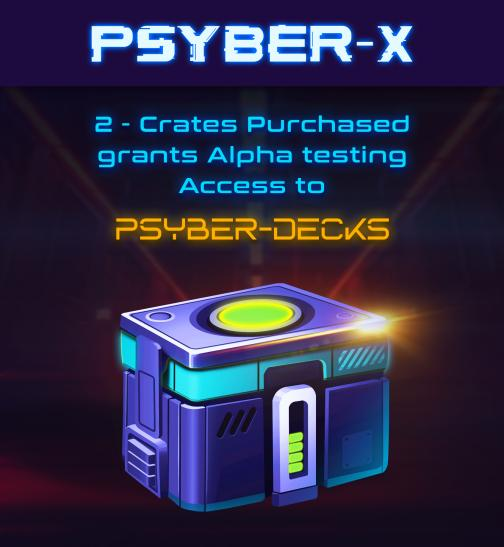 Psyber-Decks is a mini-game being developed to use Psyber-X NFTs. If you'd like to be able to play the game before anyone else, you simply need to buy 2 Psybercrates at http://www.psyberxmarket.com for the Alpha testing access.
---
---
Social Links
---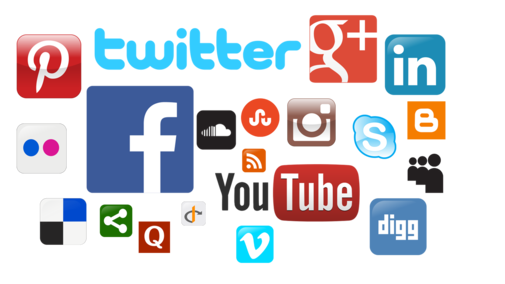 Psyber-X on Pimp Media

PsyberX on 1UP Zone

Hive account @psyberx

Twitter account psyberxofficial

Official Psyber X Discord Chat

Official Youtube account Psyber X

Official Facebook page Psyber X

Our Instagram account PsyberXofficial

The official Psyber X TikTok

Telegram Chat Invite
The Gaming Studio Royal Reptile Twitter

NftShowroom Psyber X Collection

Psyber X Blog on Reddit

Official 3Speak PsyberX Account

Whatsapp Chat Invite

Line App Chat Invite
---
*There is nothing in this post that should be construed as financial advice. If you are looking for financial advice from a blog post, you're looking the wrong place. Talk to someone who has a fiduciary responsibility to look out for you if that's what you're looking for. Be responsible!
---
---