Join the Zealy Quest: Experience Hive Onboarding in Style

Welcome Hive Community Projects and Games!
How do you reward your community?
At Royal Reptile, we extend a warm welcome to all Hive community projects and games. We value collaboration and aim to support the growth of the entire Hive ecosystem. We invite you to join our Zealy Quest or create your own quests, allowing our vibrant community to engage with your projects. Together, we can create a thriving environment where everyone benefits. Join us on this exciting journey today!
Discover Zealy Quests and Unlock Exciting Rewards
Get ready to win Tokens, NFTs, and exclusive roles in the Psyber-X community. Earn stylish merchandise like T-shirts, hats, mousepads, and die-cut stickers with your unique QR code referral link. Moreover, be sure to keep an eye out for our upcoming Christmas bonuses, which are poised to elevate your rewards to even greater heights.
Engage in a Variety of Activities and Get Rewarded
Whether you enjoy playing games, creating content, or participating in social challenges, there are plenty of opportunities to earn rewards. With 35 quests available at launch and now over 80 quests to choose from, our community is thriving. So far, 66 members have completed at least one task and received recognition for their support.
A Comprehensive Reward System
We've implemented an advanced quest progress tracking system and discord role distribution to ensure a seamless and fair reward experience. Alongside NFT and token bonuses, we aim to provide exceptional recognition and incentives for our community members as we continue to grow.
Embark on the Psyber-X Journey
Starting with an ambitious dream, Psyber-X now offers three games for you to enjoy today, with two more exciting titles in the pipeline for the future. Explore Psyber-X (LVL) (10 GB), currently available on Steam Games, and claim your free access key on our Discord channel. Additionally, try out Psyber-Decks (LVL), a turn-based strategy game with Hive integration, and experience the captivating world of Serfdom & Sorcery (DBLN), a play-to-earn P2E Discord role-playing game designed for your entertainment.
Share and Earn with Your Referral Link
By sharing your unique referral link, you can earn rewards from every battle wagered by your referrals. Stay tuned for upcoming features, such as NFT crate and land plot purchases, which will further enhance your earning potential. Earn a 5% share from each blockchain transaction made by your referrals, with plans to expand to three referral layers in the near future.
DBLN Airdrops for Hive Power (HP) Delegation
As an added bonus, we are conducting DBLN airdrops for HP delegation. For one year, every three months, we will distribute 2.5 DBLN per HP delegated to @psyberx. The first airdrop is scheduled for June 1st, rewarding those who have already delegated and providing 10 days for others to join before the second of four airdrops appears.
Earn Airdrop Rewards with Long-Term Delegations
Delegations of three months or more will qualify for airdrop rewards, ensuring that your commitment to the community is recognized and rewarded.
Join the Web3 Revolution
Participate in the Royal Reptile - Psyber-X Community Reward Campaign today!


Partner Chain: Avalanche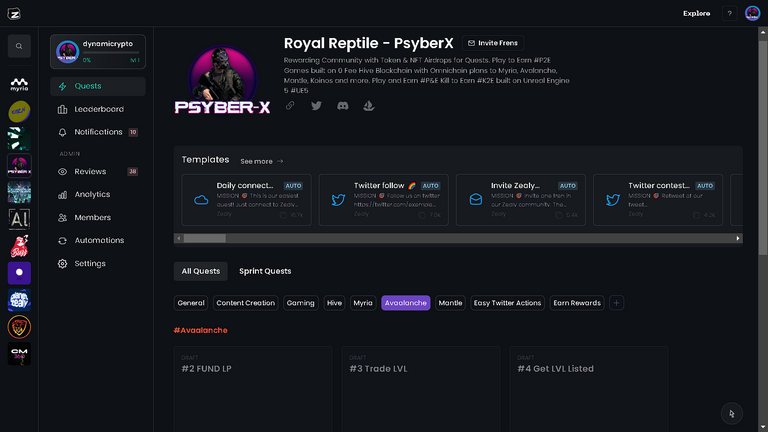 Next Sprint Focus
Our upcoming sprint will be dedicated to Avalanche, as we set our sights on moving LVL from Hive to Avalanche using the psyber-swaps bridge.
This transition will be an exciting learning quest for our community, as we work together to accomplish the next steps in getting LVL listed on major exchanges.
By participating in quests related to funding the liquidity pool, trading LVL, and playing our upcoming Avalanche game, you will not only contribute to our listing goal but also earn rewards along the way.
Join us in this mission to achieve new milestones and propel the Royal Reptile - Psyber-X community forward.

Parnter Chain: Myria Games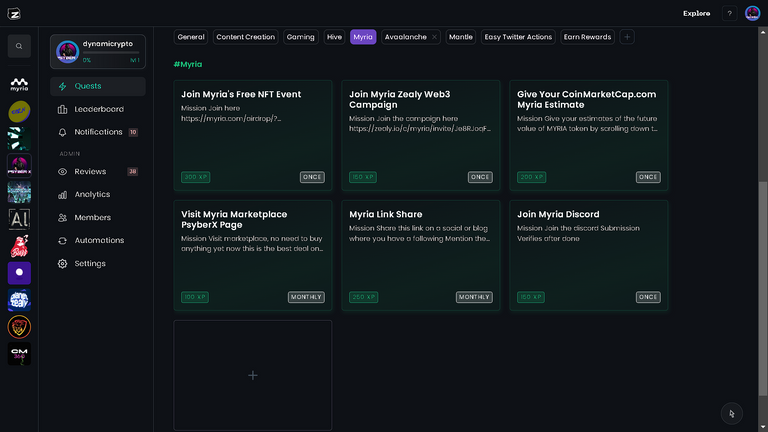 We are thrilled with our partnership with Myria Games. Together, we bring you more exciting opportunities to earn free NFTs through their built-in task system and a Zealy campaign. As part of our collaboration, we have created a special quest for you to explore Psyber-X NFT deals in Myria Games' marketplace, join their Discord community, provide a coin marketcap estimate, and engage in social blogging. This partnership allows us to further enrich the rewards and experiences we offer to our community members.
Join us in this incredible journey as we build a stronger, more interconnected Hive ecosystem. Together, we can create remarkable experiences and propel the community to new heights.
Hive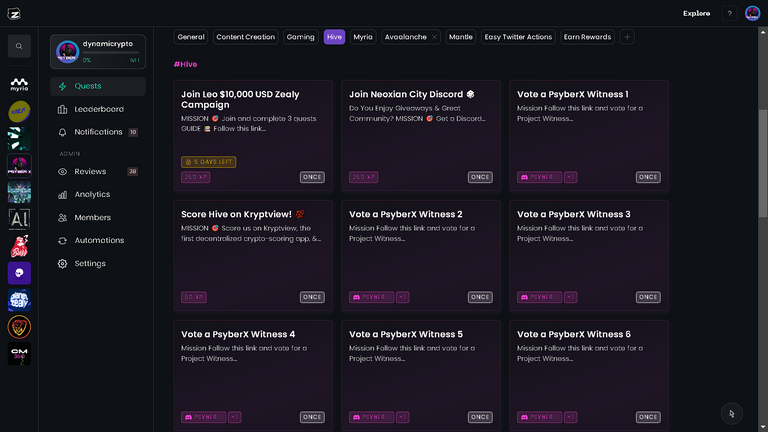 Hive action! We say alot already read on
Facilitating Easy Twitter Quests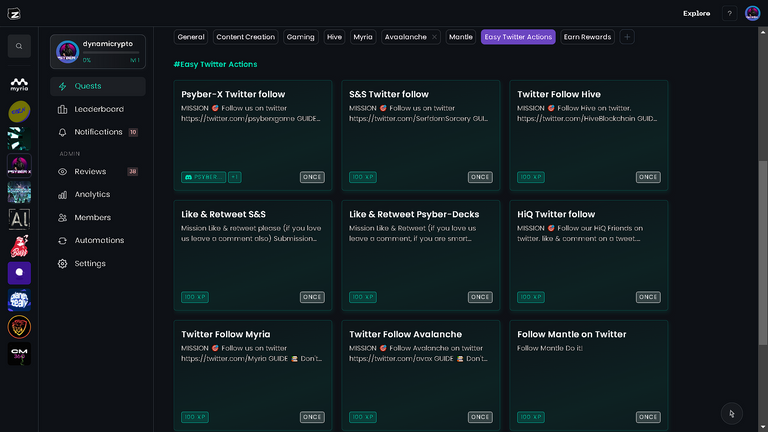 In today's algorithmic and socially engineered Web2 landscape, it is crucial for partner projects to gain traction and amplify their message to the masses. At Royal Reptile - Psyber-X, we believe in the power of collaboration. We understand that by working together, we can foster the growth of Hive to a level where we become not just competitors, but partners who support and uplift one another.
To achieve this, we have developed easy Twitter quests designed to promote partner projects. These quests aim to maximize exposure and reach a wider audience, ultimately driving engagement and growth for all involved. By actively participating in these quests, we can collectively expand the Hive ecosystem and unlock new opportunities.
Together, let's forge ahead, amplifying our voices and sharing the remarkable world of gaming. Join us in this endeavor as we come together and support one another on our journey towards success.
Rewarding Community through Content Creator Quests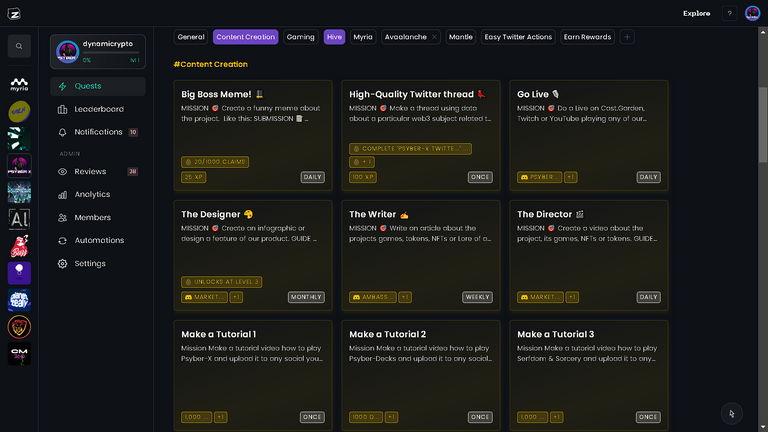 At Royal Reptile - Psyber-X, we deeply value the contributions of content creators who play a pivotal role in spreading the word about our community and games. We understand that content creators are the driving force behind the visibility and growth of any project. That's why we have designed special quests to reward and recognize the efforts of content creators who stream, vlog, blog, and help promote our platform.
Through our content creator quests, we offer a range of exciting rewards and incentives to our community members who actively engage in creating and sharing content about us. Whether you're a passionate gamer streaming your gameplay sessions, a vlogger documenting your experiences, or a skilled writer crafting captivating blog articles, we want to show our appreciation for your dedication and creativity.
By participating in these quests, you not only earn rewards for your content creation efforts but also contribute to the overall promotion and expansion of the Royal Reptile - Psyber-X community. Your content helps generate buzz, attract new members, and create a vibrant ecosystem where gamers can connect, explore, and have fun.
We understand that content creation is not only a passion but also hard work. That's why we aim to provide a rewarding experience that goes beyond just monetary benefits. By actively supporting and rewarding content creators, we foster a community-driven environment where everyone's contributions are valued and celebrated.
Join us in our quest to create outstanding content and spread the word about Royal Reptile - Psyber-X. Whether you're streaming gameplay, vlogging about your experiences, blogging about the latest updates, or simply sharing our platform with your audience, your efforts make a significant impact on our growth and success. Together, let's elevate the gaming experience and inspire others to join our thriving community.
Rewarding Community through Gameplay: Building the Future Together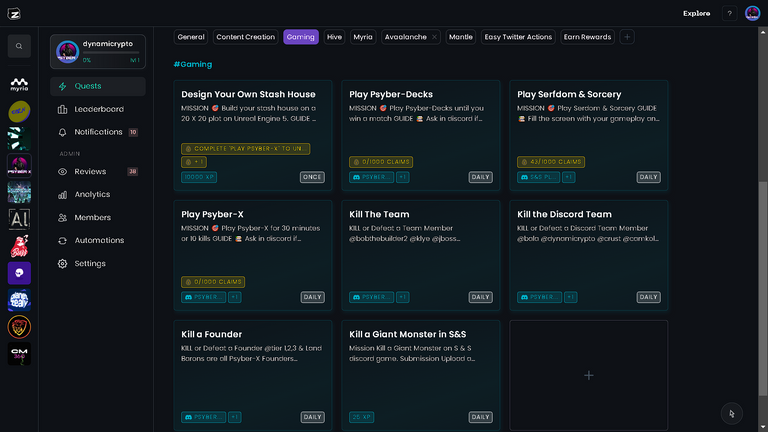 At Royal Reptile, we are not just game developers; we are a passionate team that has embarked on a crypto-powered journey. We have partnered with gamers who share our decentralized vision and ambitious plans, creating a game that resonates with like-minded individuals. By embracing decentralized ownership, our community has the opportunity to hold substantial stacks of alpha assets and tokens that possess real utility, setting us apart from other game tokens.
As we anticipate substantial growth, we believe in rewarding the early adopters and dedicated gamers who play our games. Their commitment to exploring our virtual worlds, reporting bugs, and providing valuable suggestions helps shape and refine the game. We recognize that these gamers are integral to our development process, positioning themselves at the forefront when community hiring opportunities arise.
By actively engaging with our games, players not only enjoy immersive experiences but also play a crucial role in building the future of Royal Reptile. Their contributions go beyond mere entertainment; they become an essential part of the development journey, fueling our progress and propelling us towards success.
We understand that gaming is more than just a pastime; it is a shared passion that unites people from all walks of life. By rewarding our community of gamers, we create an ecosystem where their dedication and involvement are acknowledged and appreciated. As we continue to grow, these early adopters will find themselves positioned at the forefront, reaping the benefits of their contributions.
Join us in our journey to build a thriving gaming community powered by decentralization. By immersing yourself in our games, providing feedback, and actively shaping the future of Royal Reptile, you not only enjoy an unparalleled gaming experience but also become an integral part of our success story. Together, let's forge ahead, creating a world where gamers are rewarded for their passion, dedication, and unwavering support.
Current Sprint Rankings: A Thriving Leaderboard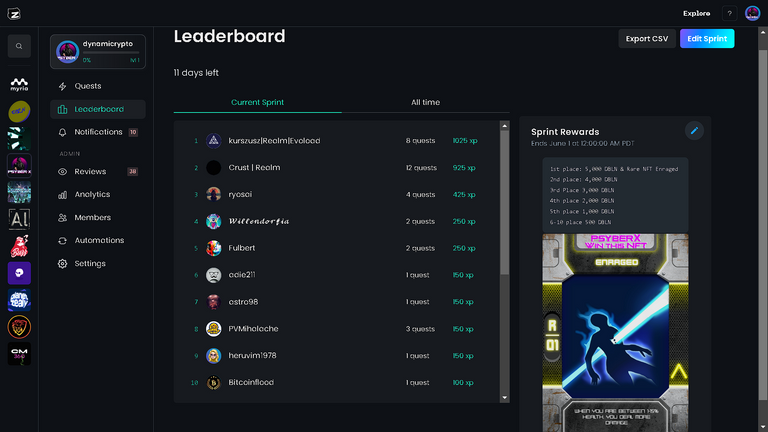 With only 10 days remaining in the current sprint, we are thrilled to see the leaderboard filling up with remarkable progress. Over the course of three weeks, our dedicated community members have embraced the quests, demonstrating their commitment to supporting the Royal Reptile ecosystem.
We would like to acknowledge the exceptional efforts of a few members who have been pushing the boundaries, actively completing quests, and actively supporting their investments in Royal Reptile Game assets. Their dedication not only enhances their own gaming experience but also positions them to reap the rewards that lie ahead.
As we approach the conclusion of this sprint, we are excited to announce that more rewards are on the horizon. The hard work and enthusiasm displayed by our community members will be duly recognized and celebrated with a range of enticing incentives.
We are grateful for the passion and engagement demonstrated by our community thus far. It is your unwavering support that fuels our ambition and propels us toward greater heights. Together, we are building an extraordinary ecosystem where everyone has the opportunity to thrive and be rewarded.
Stay tuned for the final sprint results and the upcoming rewards that await our dedicated community members. Thank you for being a part of the Royal Reptile journey!
Goodbye for now,
The Royal Reptile Team



Click a link below to delegate to PsyberX

Psyber-X: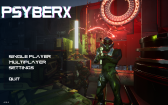 If you're ready to play Psyber-X, all you need to do is go to our Discord to grab a free key for download.


Psyber-Decks: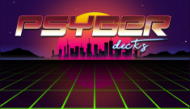 If you're ready to play Psyber-Decks, all you need to do is visit the site and it is available to those who have purchased/earned a crate. You'll be able to jump right on in. Go there, check out the NEW CRATE OPENING GRAPHICS! Then bookmark the website!


Serfdom & Sorcery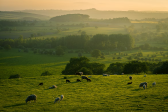 Officially released, there's only one way to play this fun RPG that is free to play, play to earn as the first Hive Discord game. Go get some free DBLN!
Start as a Serf and work your way to being a KING!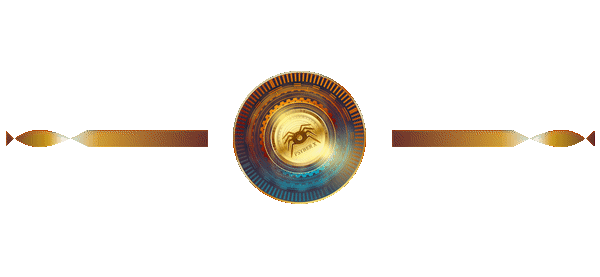 Special Psyber-X NFT Packages
Also, there are 3 passes that provide package deals for Psybercrates and specialized NFTs. They are the Bronze, Silver, and Gold passes. With the help of @psybersects, you can use $Hive to buy 2 of the 3 passes (Gold and Silver). See the details about using $HIVE HERE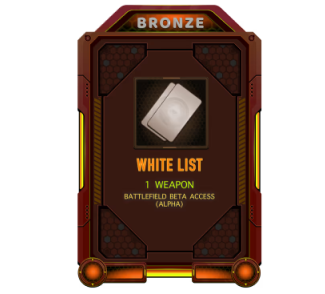 Bronze
The Bronze pass is 1.5 avax to mint. It comes with a Legendary weapon. There are a limited number of these passes, but this is a guaranteed way to get a Legendary NFT. @bobthebuilder2 bought one just for the weapon.
---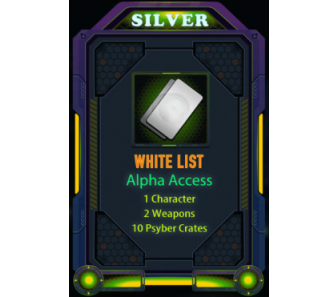 Silver
The Silver pass is 0.05 Eth and comes with 10 Psybercrates (During the current sale: $50 value), 2 Legendary Weapons (value depends on market), and 1 Character (value depends on market).
---
Gold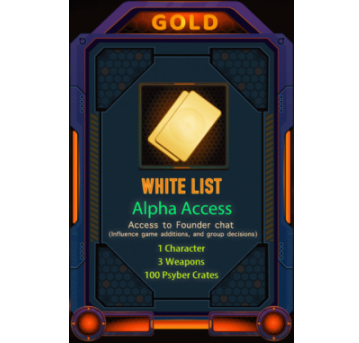 The Gold pass is 0.3 Eth and comes with 100 Psybercrates (During the current sale: $500 value), 1 Character, 3 Weapons, and recognition as a Founder.
Once purchased, notify us on Discord with your transaction number/link and we'll put you on a list so you can get your Psybercrates and other goodies. We look forward to playing with you! If you are not able to buy any of the passes, LVL is available on the Hive Engine and in both the LVL:Swap.Eth and LVL:Swap.Hive Liquidity Pools.

Find NFTs and Psybercrates on Psyber-Decks.
Price temporarily reduced from $20 USD equiv to $5 USD equiv.
Details here

Notable Posts:
Official Lore Stories
Informational:
---
Financial Links
Buying Level 1 (LVL)
Hive
---
---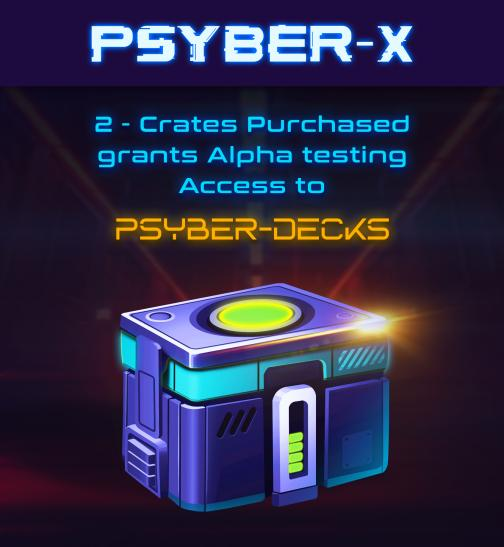 Psyber-Decks is a mini-game being developed to use Psyber-X NFTs. If you'd like to be able to play the game, you simply need to buy 1 Psybercrates on Psyber-Decks for the Alpha testing access. We have released access to the pre-alpha version of Psyber-Decks, where you can buy a Psybercrate here
---
---
Social Links
---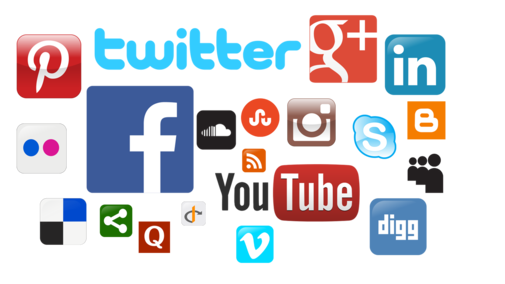 Neoxian.City PsyberX Blog

Psyber-X on Pimp Media

Hive Blog @psyberx

Twitter account PsyberX

Official Psyber X Discord Chat

Official Youtube account Psyber X
---
---
This post pays out to the following Beneficiaries:
@bobthebuilder2: 15%
@dynamicrypto: 50%
@hiveonboard: 1%
@psyber-x: 25%
---
---