Punks on Hive website improvements

---
Some improvements have been made to the https://punks.usehive.com website.
First we fixed the market to display more than 1,000 items, as we have already crossed that threshold.
We also added a loading screen to the market as it is a little slower to fetch them all at once, this way it is clear it is loading.
Finally, we made some improvements to the details dialog on larger screens. If you have a larger screen you will se the details panal split into two sections rather than just a long dialog box.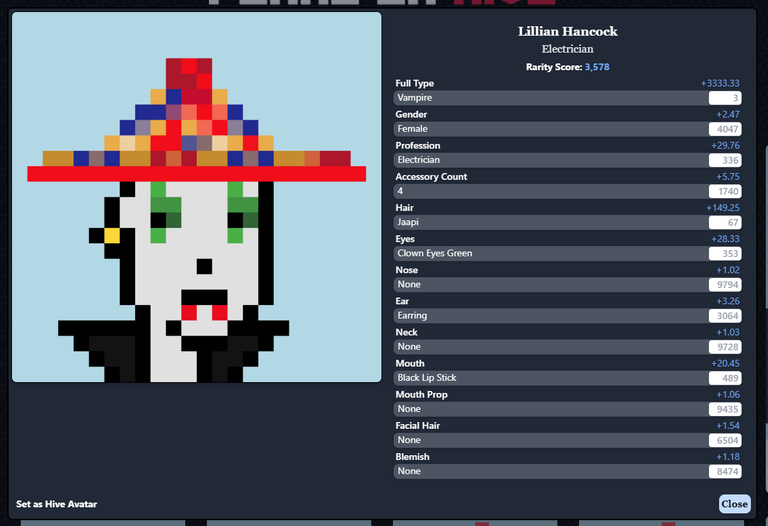 This makes it a lot easier to look at on traditional wider screens. The primary focus was to have a usable app for both mobile and desktop and time ran out to make further improvements.
The primary focus is improving the market and adding the ability to sort by different criteria and even find specific attributes.
Future improvements
Sorting Options
Filter Options
Pagenation
Market history
Route to Punk by ID: /punk/256
Auctions
View All Punks
If you have further suggestions, feel free to leave them below. The primary focus right now is quality of life improvements to make a better experience.
I am also thinking about further improvements beyond just the website. Feel free to share any ideas and suggestions you have.
Finally, I am amazed at the support and excitement this project has had. It's truly amazing and one of the reasons I love Hive so much, it has Community Built-In™.
If you haven't joined our Discord, hop on over.
Don't forget, we also have a Discord bot if you want to add it to your own Discord server. Further features are planned for the bot.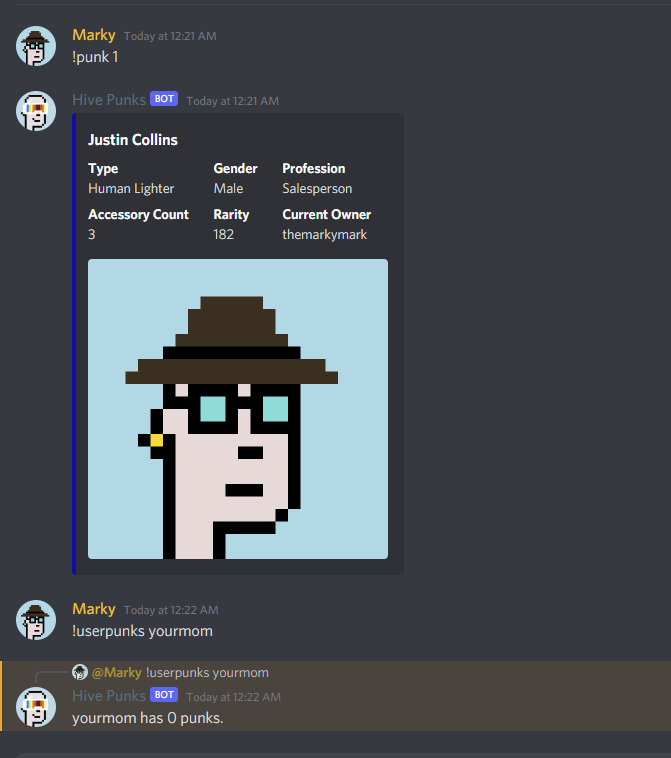 ---
---