LOH Community Contest #87: Mythical creatures and strange food combinations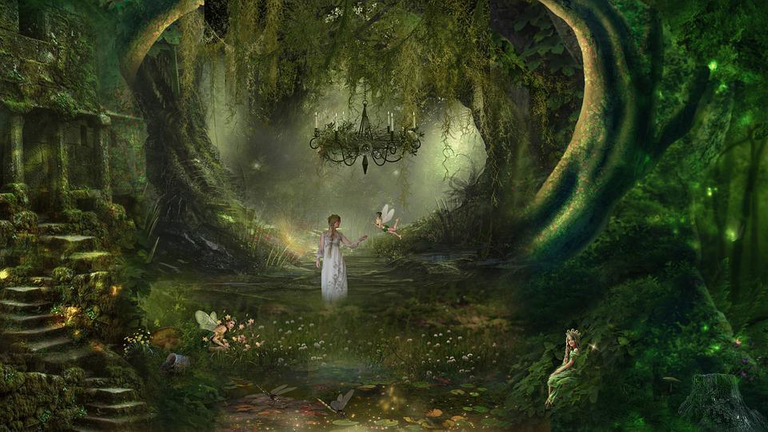 Image from Pixabay, by Willgard Krause
"La vida es el más maravilloso cuento de hadas."
(Hans Christian Andersen)
"Life is the most wonderful fairy tale."
(Hans Christian Andersen)

Before I start my story in this new challenge, I want to thank the #LadiesOfHive community, especially @saffisara for bringing us this week, this initiative so fun and at the same time fresh and magical. This is great, because it makes me establish a contact with my childhood to talk about those mythological beings with whom we identify ourselves.
Antes de comenzar mi relato en este nuevo reto, quiero dar las gracias a la comunidad #LadiesOfHive, en especial a @saffisara por traernos esta semana, esta iniciativa tan divertida y a la vez fresca y mágica. Esto es genial, porque me hace establecer un contacto con mi niñez para hablar de esos seres mitológicos con quienes nos identificamos.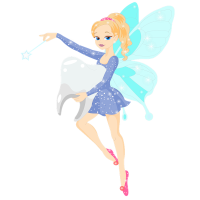 ---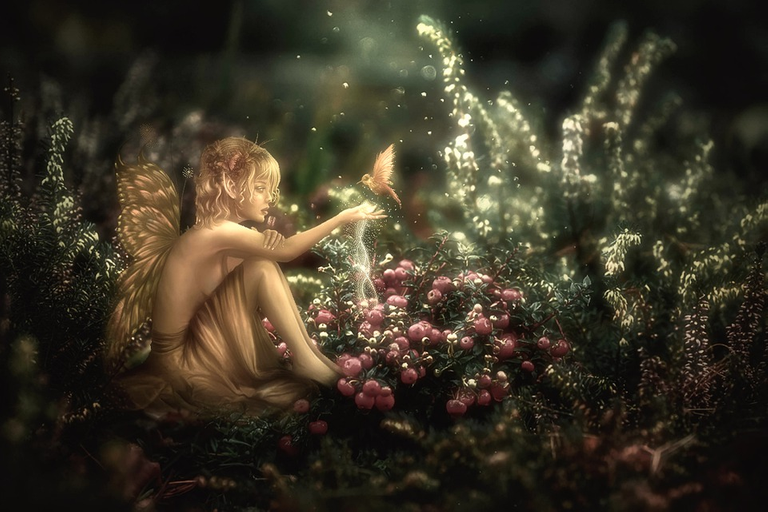 Image from Pixabay, by Willgard Krause

---
If there are some creatures that I find really precious, full of light, magic, charm, and beautiful fantasy, they are fairies. Since I was a child I have liked them so much that I used to collect them. My friends and family always gave me a fairy as a present. When the landslide occurred in La Guaira, where I was living for work, the house where I was living was flooded and consequently, my collection of fairies, my university diploma, my clothes, all my belongings. Thank God, I was in Caracas during those days, spending the Christmas vacations.
After those terrible moments, I haven't gone back to collecting them, maybe because I'm an adult, but I confess it's something my little girl soul would like to have again. I know that my second tattoo will be a fairy, but I haven't had the time for that. We know how the days go by so fast that in the blink of an eye, it's December again.
I will never forget a carnival day when my mother dressed me up as a fairy, I was nine years old. She made the costume, sewed silver wings to my white dress with silver threads. I had white stockings and pretty little white shoes. She made it so lovingly that for days after we all went to bed, my mother would sit at the sewing machine and I don't know how many hours she was there. And since there is never a lack of someone to make fun, when my brothers saw me dressed up, they said that instead of a fairy, I looked like a white-legged mosquito because of how skinny I was. At the time I cried, but today it makes me laugh because it's true, I looked like a spaghetti 😂.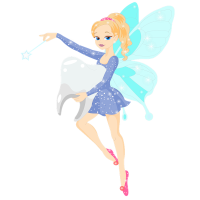 Si hay unas criaturas que me parecen realmente preciosas, llenas de luz, de magia, de encanto, de hermosa fantasía, son las hadas. Desde niña me han gustado tanto que solía coleccionarlas. Mis amigos y familiares siempre me regalaban un hada. Cuando ocurrió el deslave en La Guaira, donde residía por cuestiones de trabajo, la casa donde estaba viviendo, se inundó y por consiguiente, mi colección de hadas, mi título universitario, mi ropa, todas mis pertenencias. Gracias a Dios, yo estaba en Caracas para esos días, pasando las vacaciones decembrinas.
Después de esos terribles momentos, no he vuelto a coleccionarlas, quizás porque soy adulta, pero confieso que es algo que mi alma de niña quisiera volver a tener. Sé que mi segundo tatuaje será un hada, pero no he tenido el tiempo para eso. Ya sabemos cómo van pasando los días tan aprisa que en un abrir y cerrar de ojos, ya estamos nuevamente en diciembre.
Nunca voy a olvidar un día de Carnavales, que mi mamá me disfrazó de Hada, tenía yo nueve años. Ella me hizo el disfraz, cosió alas plateadas a mi vestido blanco con hilos plateados. Tenía panty medias blancas y unos lindos zapatitos blancos. Lo hizo con tanto amor durante días después que todos nos acostábamos a dormir, mi mamá se sentaba frente a la máquina de coser y no sé cuánto pasaba allí. Y como nunca falta alguien que se burle, cuando me vieron disfrazada, dijeron que en vez de hada, parecía un zancudo patas blancas por lo flaca que yo era. En ese momento lloré, pero hoy en día me causa risa porque es verdad, yo parecía un espagueti. 😂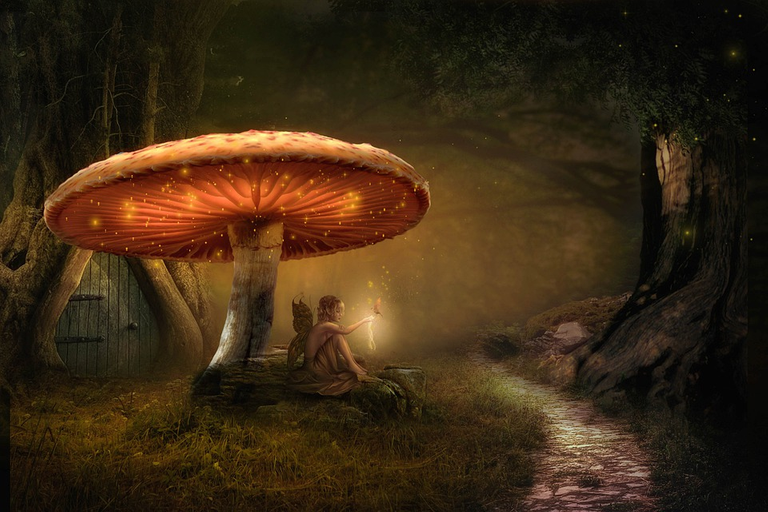 Legend has it that the Fairies are protectors of nature, are tiny winged beings endowed with great beauty and wealth and are cousins of the elves. They are invisible to those who do not believe in them, but they show themselves in all their splendor to those who do believe in them. You only have to go into the forest on a beautiful night with a starry sky and you will see them flitting back and forth, telling you wonderful secrets about enchanted castles and faraway countries from whence they come.
That was more or less the story my dad used to tell me about fairies, before I fell asleep.
Cuenta la leyenda que las Hadas son protectoras de la naturaleza, son diminutos seres alados dotados de gran belleza y riquezas y que son primas de los duendes. Que son invisibles para quien no cree en ellas, pero se muestran en todo su esplendor a aquellos que sí creen en ellas. Solo tienes que ir al bosque en una hermosa noche de cielo estrellado y las verás revoloteando de aquí para allá, contándote secretos maravillosos sobre castillos encantados y países lejanos de donde ellas vienen.
Así más o menos era el cuento que mi papá me contaba acerca de las Hadas, antes de que me quedara dormida.
---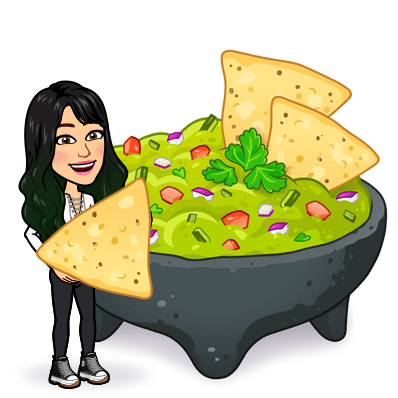 ---
I confess that I am very difficult with food. There are few foods that I like. Or, let's say, how they are cooked. For example, I detest stews (stewed chicken, stewed beef, and so on). I don't like chicken, unless it's breast or rump. Red meat should be lean. I don't like mayonnaise either and I can't eat grains because of my gastritis. As for fruits, I can't stand bananas.
I am currently doing well, but when I was pregnant, I loved to eat canned tuna with condensed milk. I know it's vulgar, but I loved it! Just tasting it made me delirious with pleasure. Another crazy thing I loved was white Toblerone chocolate with salt and pepper.
Pregnancy craziness that today I can't understand how I, being so inane with food, could have eaten such weird combinations.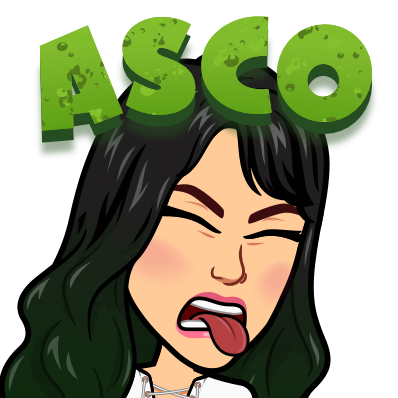 Confieso que soy muy difícil con la comida. Son pocos los alimentos que me gustan. O, digamos, cómo se cocinen. Por ejemplo, detesto los guisos (pollo guisado, carne guisada, etcétera). No me gusta el pollo, a menos que sea pechuga o cuadril. Las carnes rojas deben ser magras. No me gusta la mayonesa tampoco y no puedo comer granos por mi gastritis. De las frutas, no soporto el cambur.
Actualmente me porto bien, pero cuando estaba embarazada, me encantaba comer atún enlatado con leche condensada. Sé que es una vulgaridad, pero me encantaba! Tan solo probarla, me hacía delirar de placer. Otra de las locuras que me encantaba era chocolate Toblerone blanco con sal y pimienta.
Locuras del embarazo que hoy en día no puedo entender cómo yo siendo tan necia con la comida, me haya dado por comer estas combinaciones tan raras.
---
This has been my entry to contest #87 of the Ladies Of Hive Community, hand in hand with @saffisara. I must say I had a lot of fun remembering these moments when pregnancy cravings made me eat too weird things. Before I say goodbye, I would like to invite my cute friends @zhanavic69, @slwzl, @antoniarhuiz, @marybellrg, @hbarret12 and @sacra97 to participate and have some fun.
I also want to thank the opportunity to be part of this community and all the great family of Hive, it has allowed me to grow, advance and become independent. Thanks to all who make community and keep the platform active.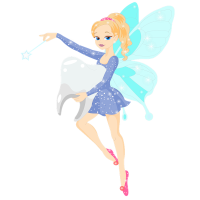 Esta ha sido mi entrada al concurso # 87 de la Comunidad Ladies Of Hive, de la mano con @saffisara. Debo decir que me divertí mucho recordando estos momentos en los que los antojos del embarazo me hicieron comer cosas demasiado raras. Antes de despedirme, quisiera invitar a participar a mis amiguitas lindas @zhanavic69, @slwzl, @antoniarhuiz, @marybellrg, @hbarret12 y @sacra97 y se diviertan un rato.
También quiero agradecer la oportunidad de formar parte de esta comunidad y de toda la gran familia de Hive, me ha permitido crecer, avanzar e independizarme. Gracias a todos los que hacen comunidad y que mantienen la plataforma activa.
---
All images are royalty free and were extracted from Pixabay. The emojis were created with the free application Bitmoji and edited with Gimp 2.10 to reduce their size.
From my heart to yours,
Thank you!
Todas las imágenes están libres de regalías y fueron extraídas desde Pixabay. Los emojis, fueron creados con la aplicación gratuita Bitmoji y editados con Gimp 2.10 para reducir su tamaño.
De mi corazón al tuyo,
Gracias!

---
---