Image of an insect that is very similar to a grasshopper (Conocephalus melaenus).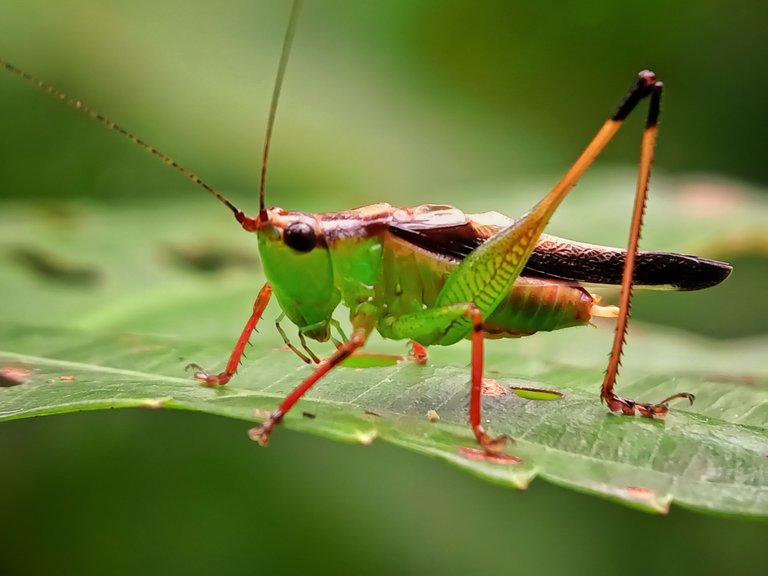 Photography lovers wherever you are, may all their activities be carried out by God Almighty.
Friends, how are you all, I hope you are all fine, today we can gather again here, namely in the community of #Photographylovers, the aim is only to present some of the images that we have obtained.
And as usual today I will present some pictures of insects that I got when I was hunting for insect pictures, I found them on the edge of the swamp when this species was perched on a leaf.
At that time I approached slowly so that this species would not fly away and at that time I took photos, as a result I managed to get several pictures of this beautiful species.
I once asked colleagues about this species, they said this unique species was the result of crickets mating with grasshoppers, but this was very doubtful, so in the end I looked for references about this species via Google Lens.
Based on Google Lens reference results, it turns out that a unique species called Conocephalus melaenus was born from the Tettigoniidae family. These two species are both unique, and are also easy to find in the forest, meaning that there are still many of these unique species.
Friends, you can see some unique insect pictures that I found today through some of the pictures that I uploaded below, I think this is just a short review of some of the pictures that I presented today, I hope you like it, thank you.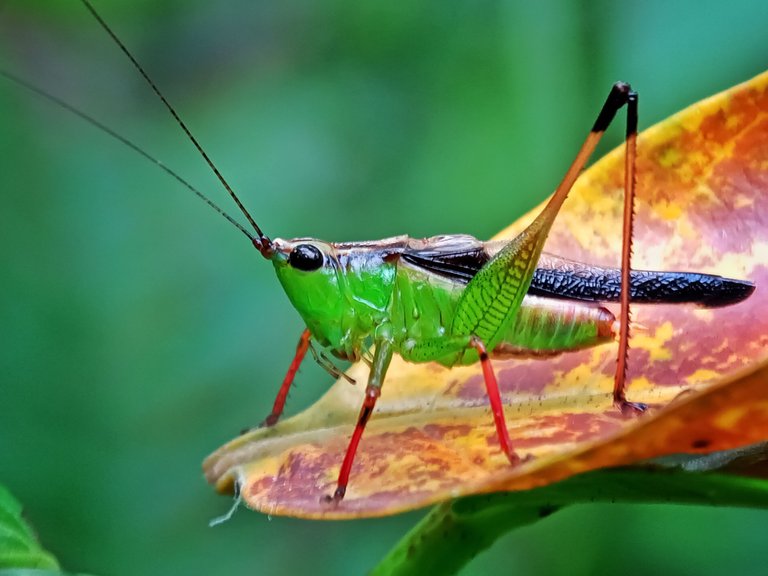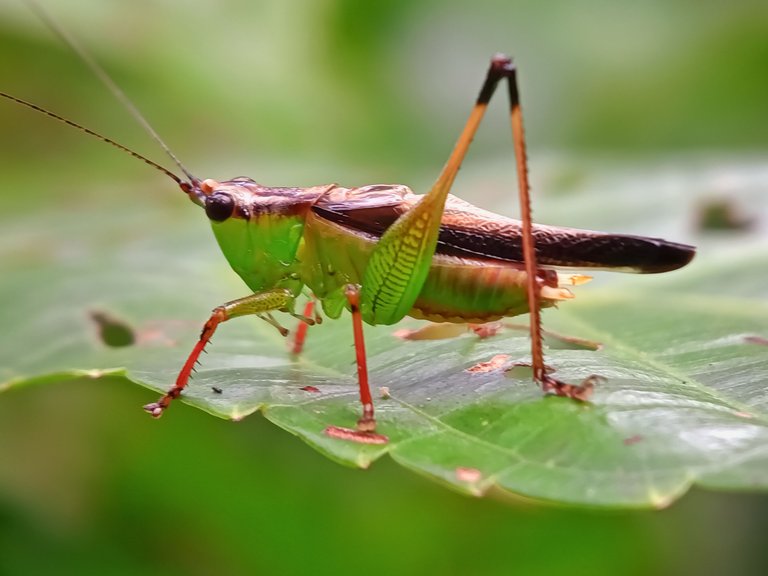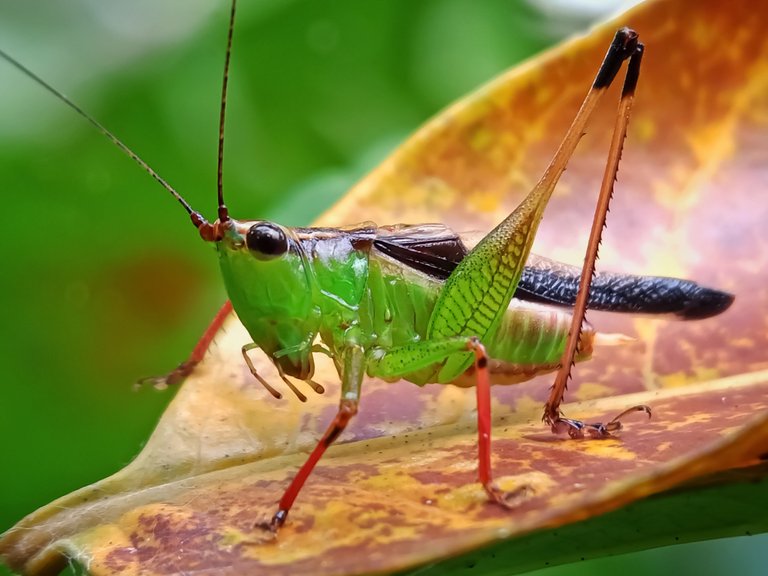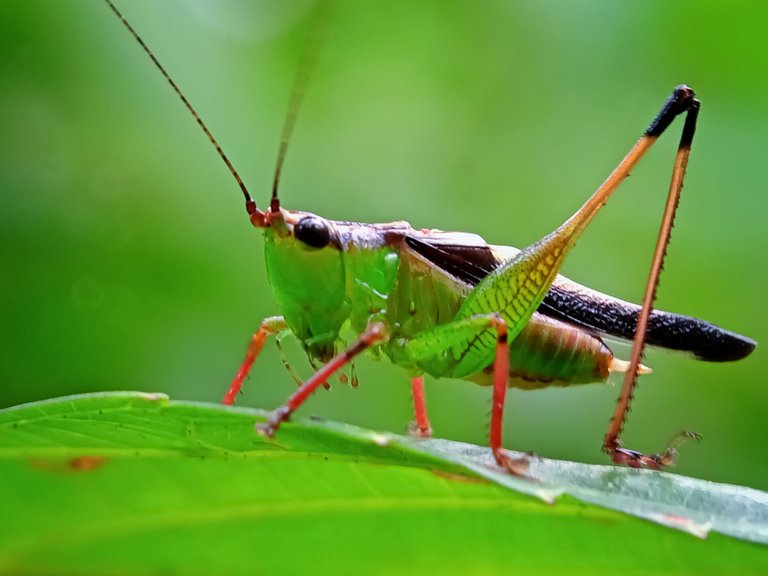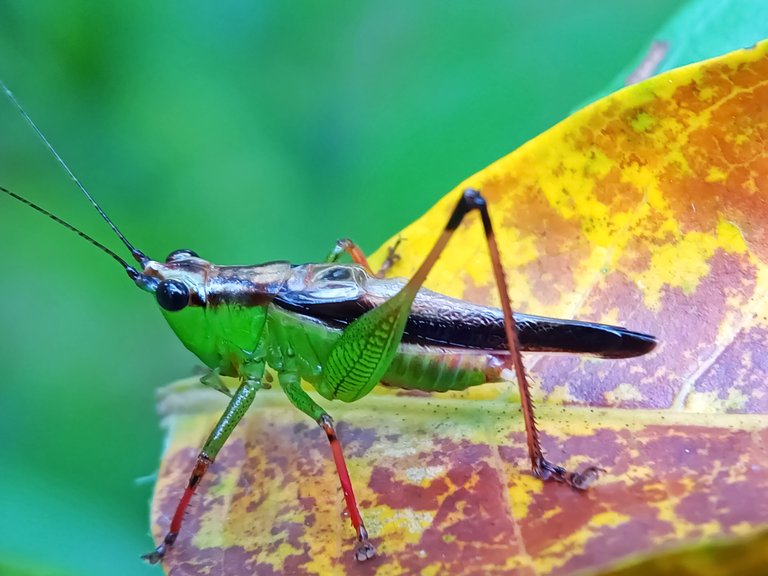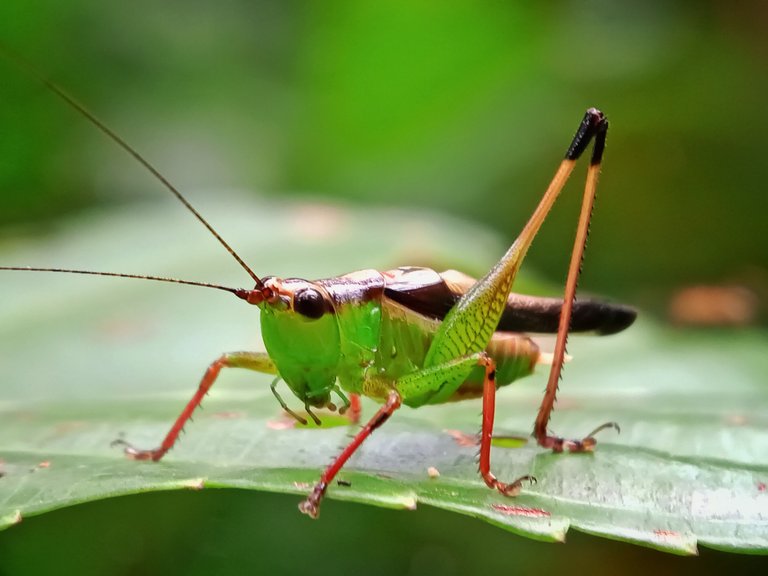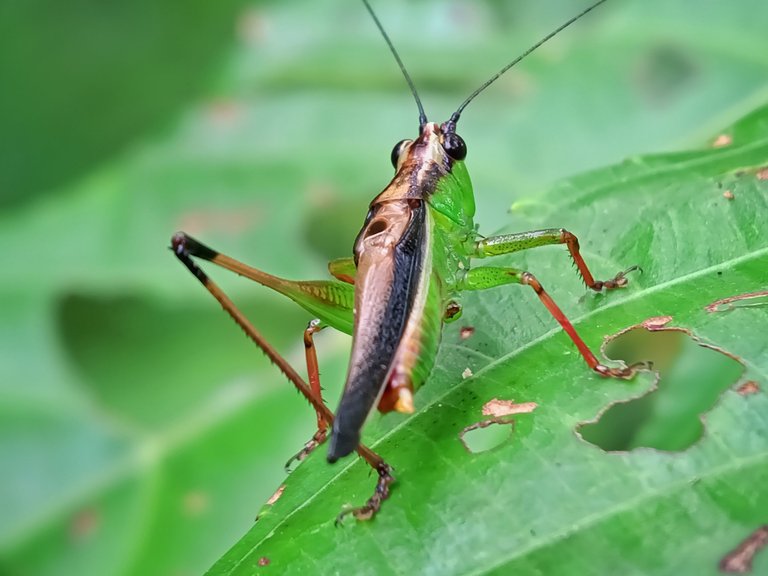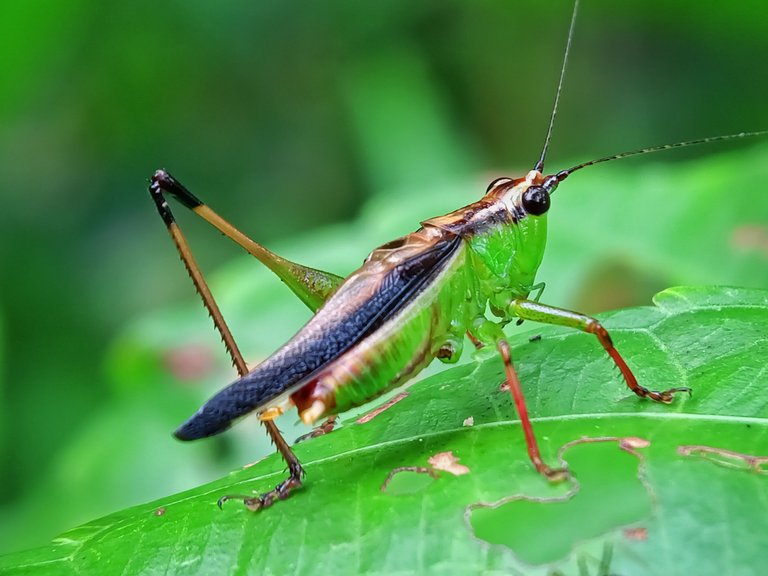 | Camera | Smarphone + Macro Lens |
| --- | --- |
| Category | Macro Photography. |
| Editing | Lightroom. |
| Objeck | insect. |
| Location | Aceh Sumatara. |
| Photografer | @putraspjaman. |
---
---