Monomad :: Beberapa gambar Gonocerus acuteangulatus dalam hitam dan putih.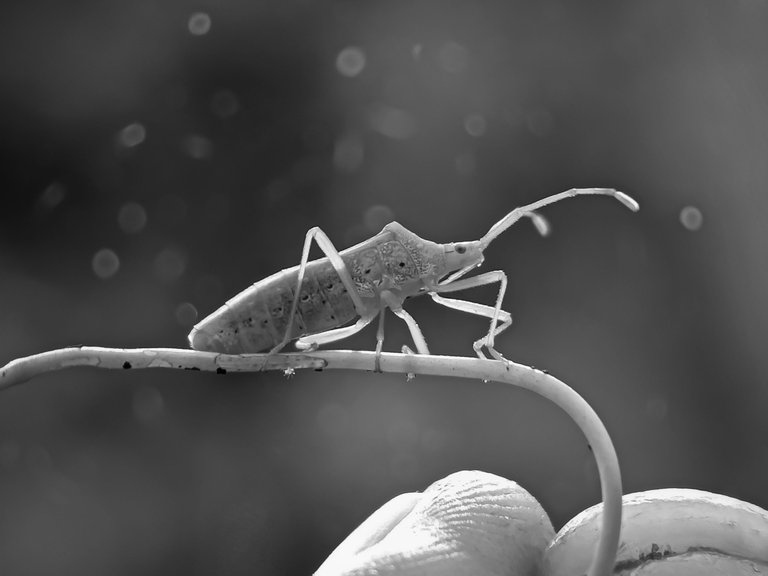 I submitted all these shots for the daily #monomad challenge hosted and curated by @monochromes.
Hi friends, see you again in the #Blackandehite community on this very happy day.
How are you all, friends, I hope you are in good condition and all your affairs are facilitated by God Almighty.
The agenda for my meeting today is to present some pictures of beautiful insects that I got while hunting for macro pictures and these pictures are Gonocerus acuteangulatus, they have names in every region, they have adapted in Indonesia, and in Indonesia these insects are called box bug.
This insect also has a unique body shape, and also has an unpleasant-smelling liquid that functions to protect itself from ambushes by its prey.
Dear all friends in this beloved community, maybe this is just a little review that I can give about some of the insect pictures that I uploaded, I hope you like it, thank you.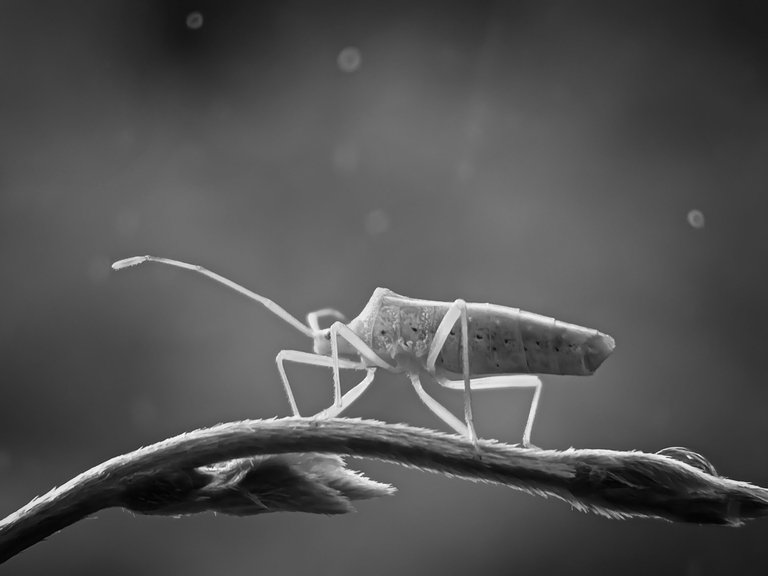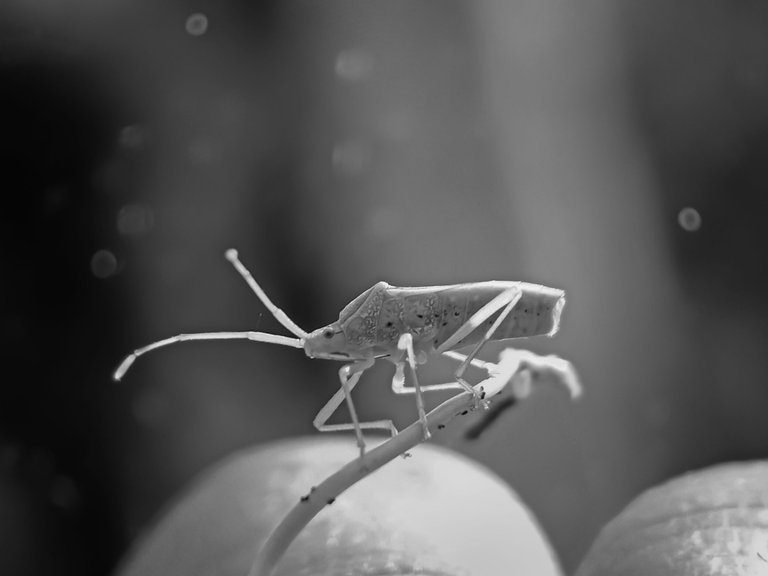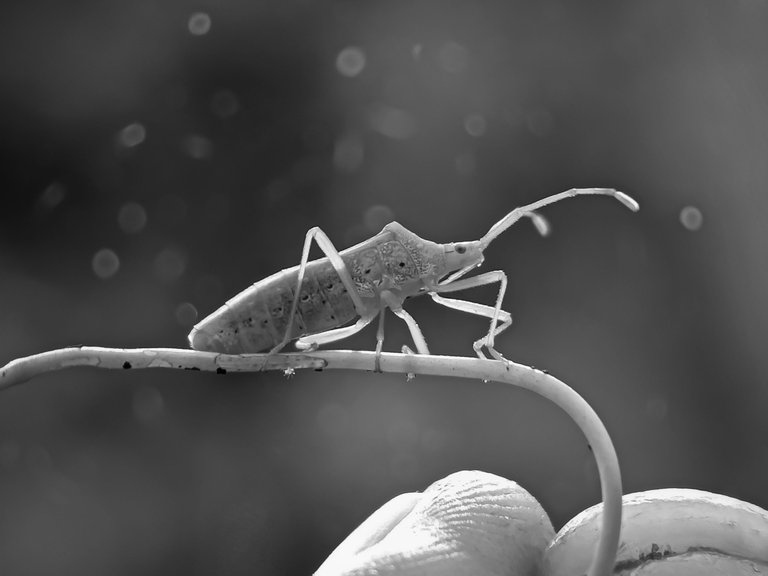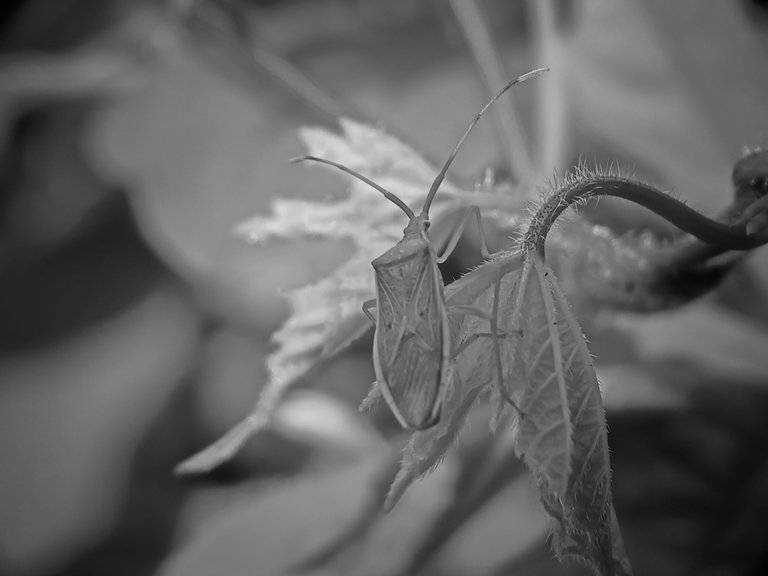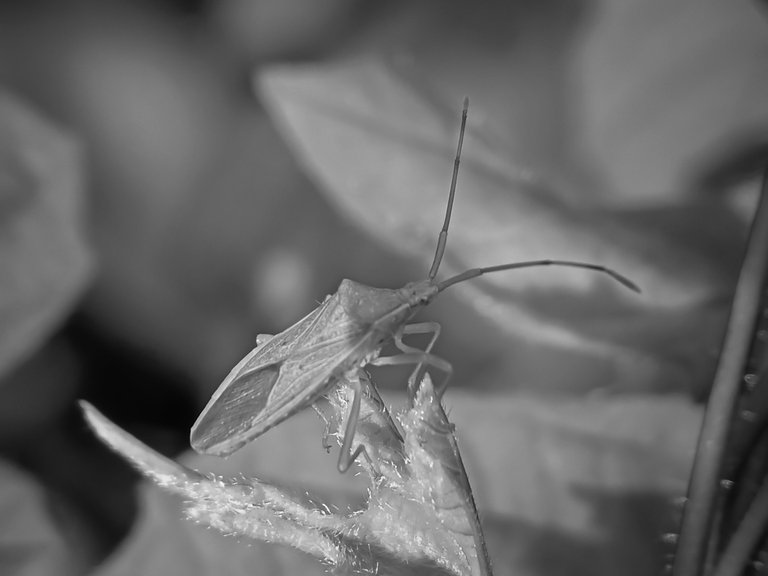 | Camera | Smarphone + Macro Lens |
| --- | --- |
| Category | Macro Photography. |
| Editing | Lightroom. |
| Objeck | insect. |
| Location | Aceh Sumatara. |
| Photografer | @putraspjaman. |
---
---