Monomad :: Image of three species of gill fungus.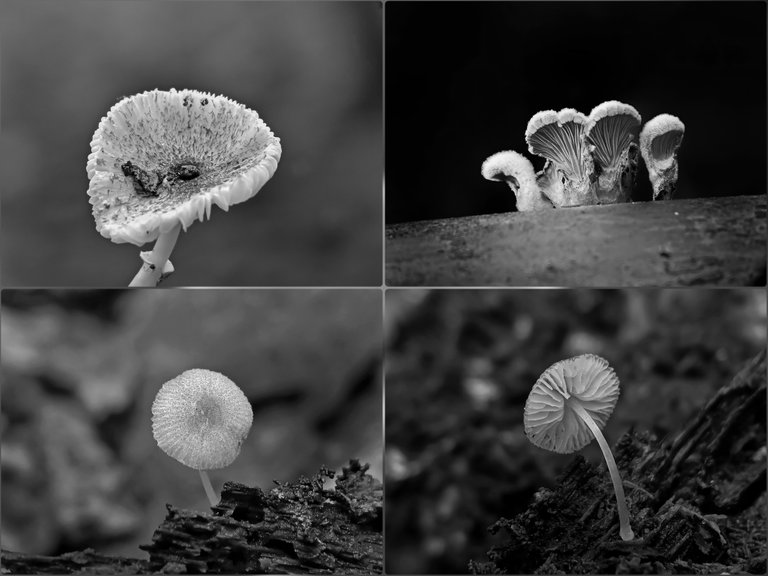 I submitted all these shots for the daily #monomad challenge hosted and curated by @monochromes.
Hello friends, today I hope you are well and today I can be back here in my beloved Black and White community to share some macro photos I got while on a photo hunt.
Some of these images are of three species of gill fungus, all three of the same color but different shapes.
This first mushroom friend was called Lepiota, this species I found growing on decaying palm fronds. This mushroom is about 3 Centimeters tall so I can't get a complete picture of its physical form.
For the physical characteristics of the first mushroom picture you can see below in the image I uploaded, I think this mushroom is very interesting.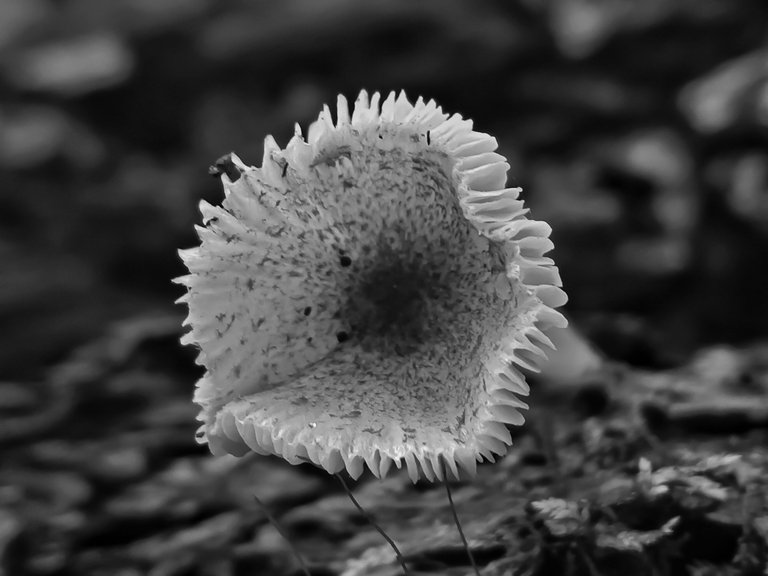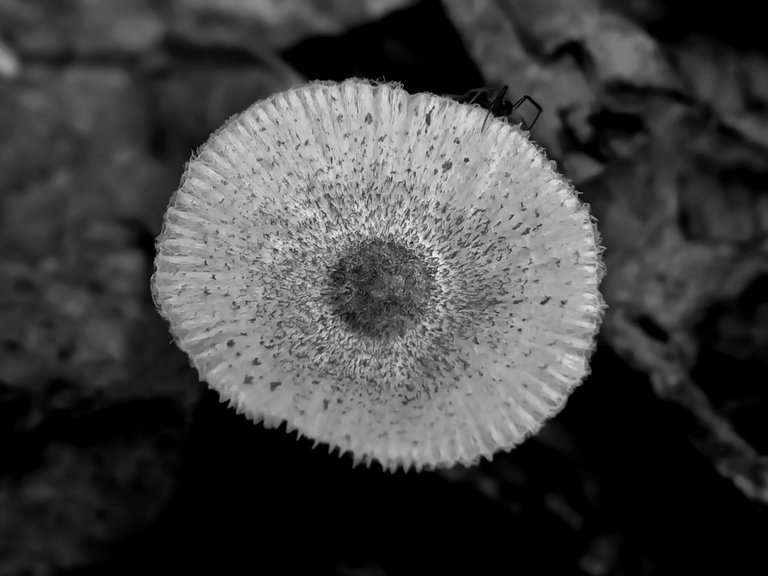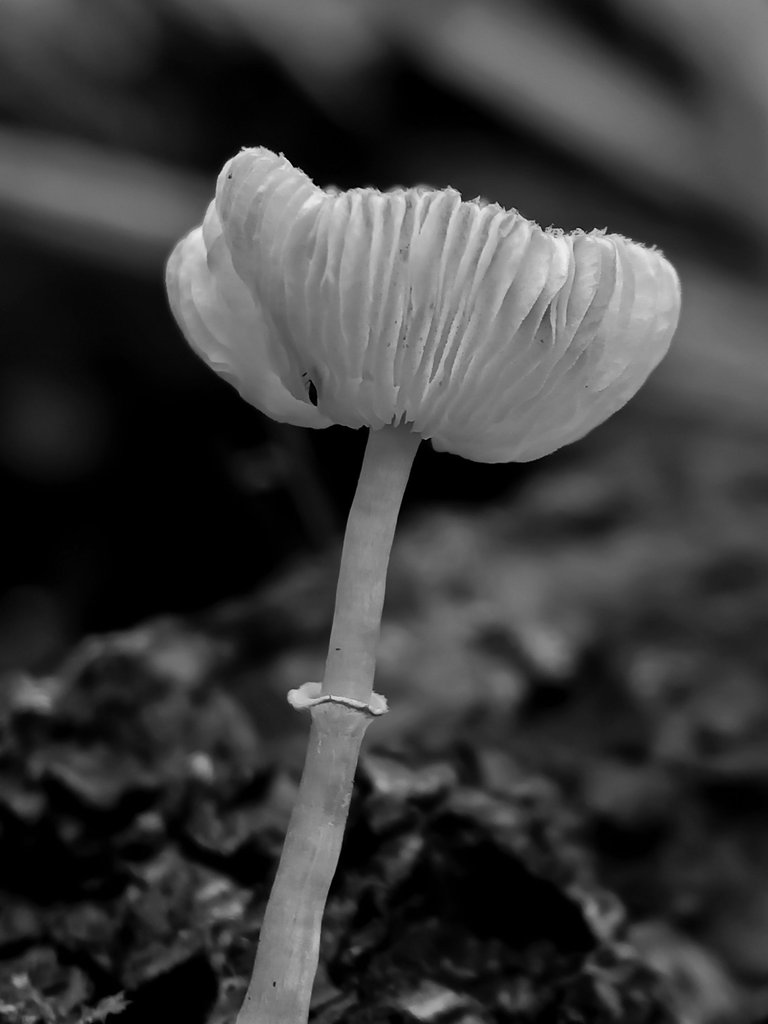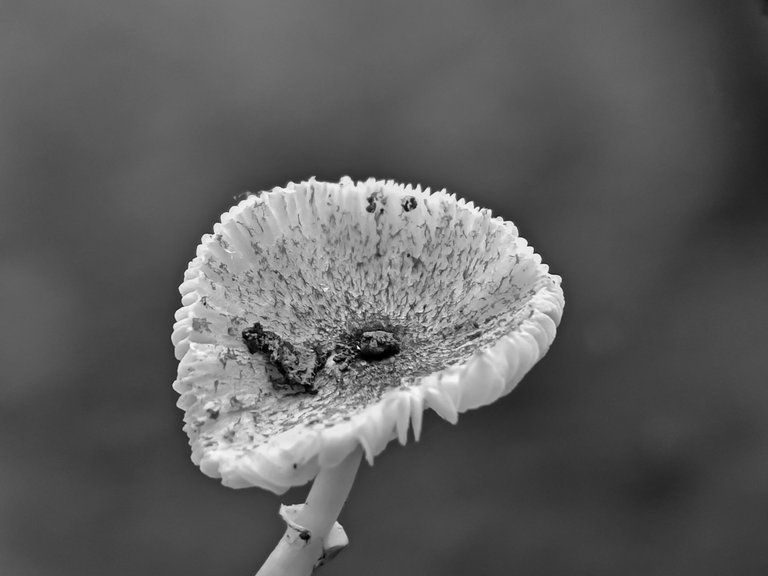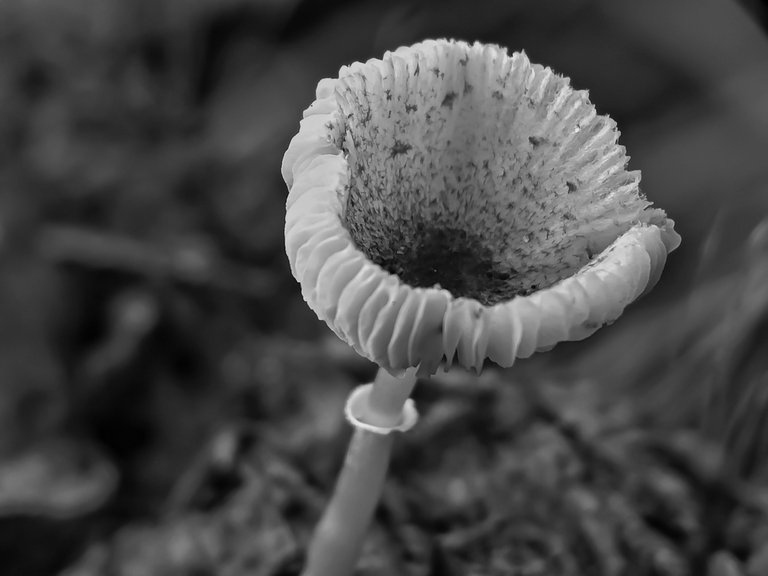 after some time I explored at that location I found this second mushroom, namely the Schizophyllum commune mushroom, this type of mushroom is also quite beautiful, and this type of mushroom I found on a rotting areca nut tree.
Friends, some studies say that this type of mushroom was born from the Schizophyllaceae family in Indonesia which is commonly called chewing mushroom, this type of mushroom can be consumed and also has lots of vitamins.
The habit of the people of Aceh to consume this mushroom tastes good and in Aceh it is usually called Kulat Batueng.
below are some pictures of a mushroom called Schizophyllum commune that I have uploaded. You can see its physical characteristics in some of these pictures.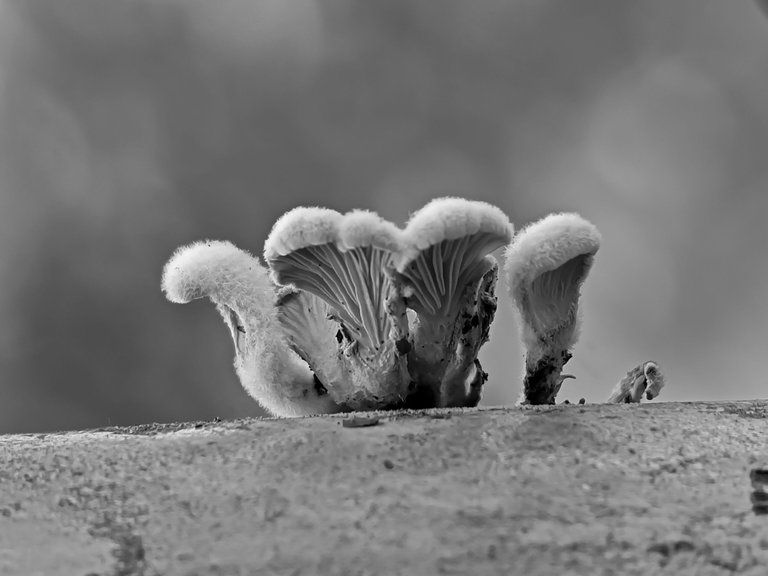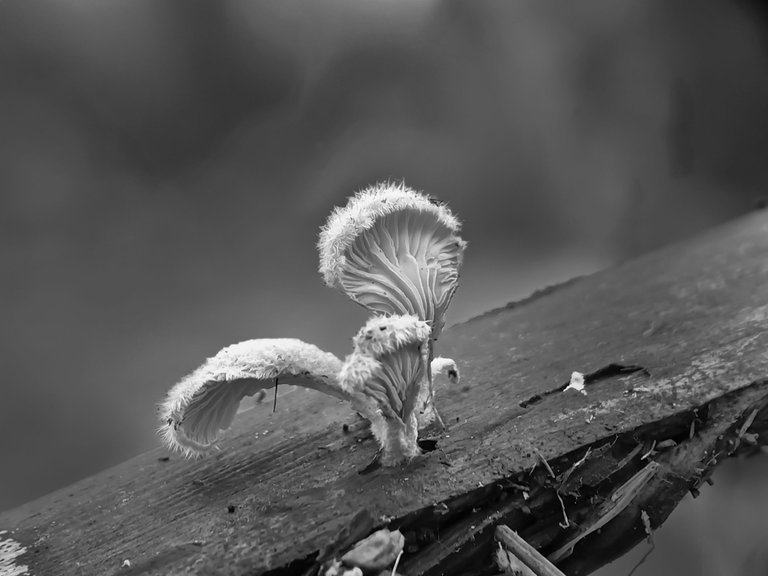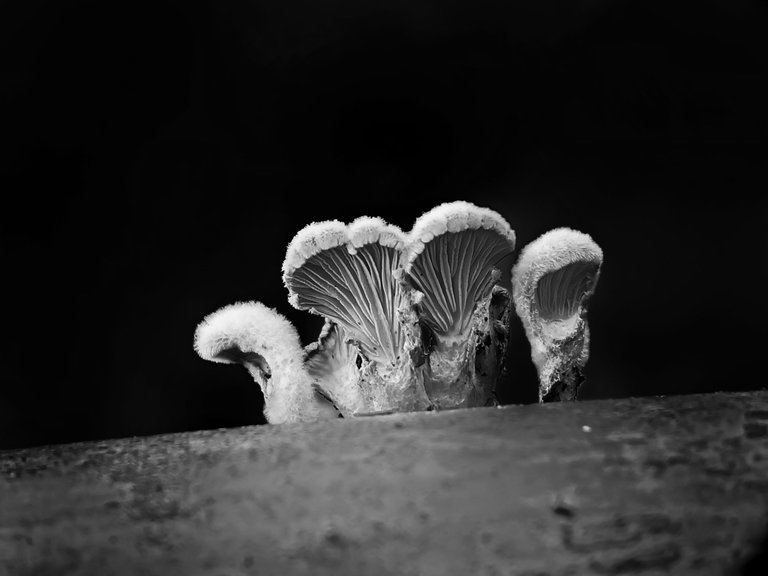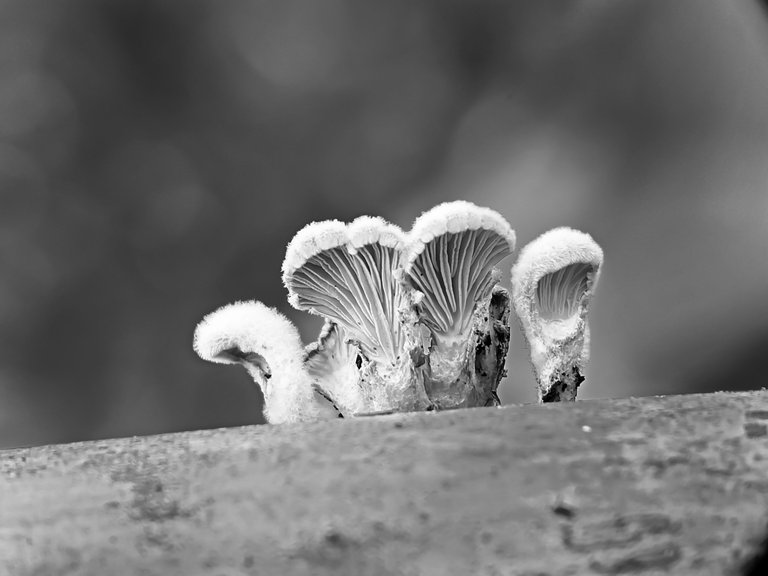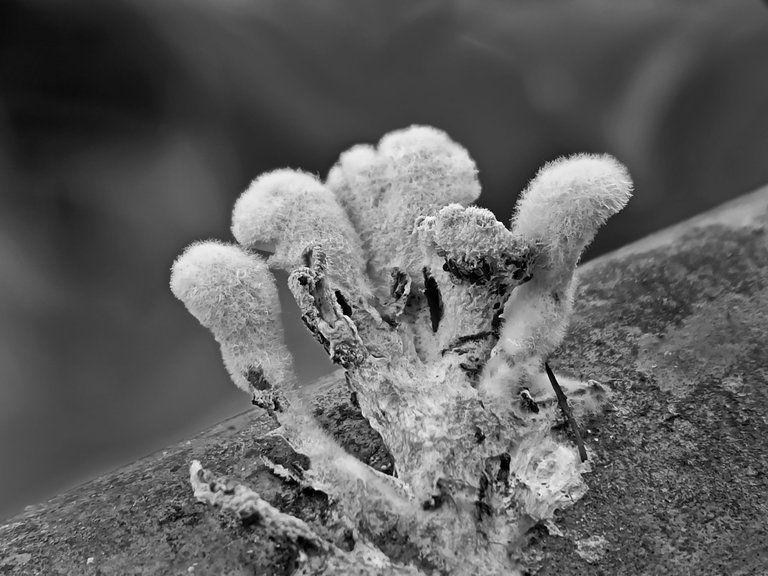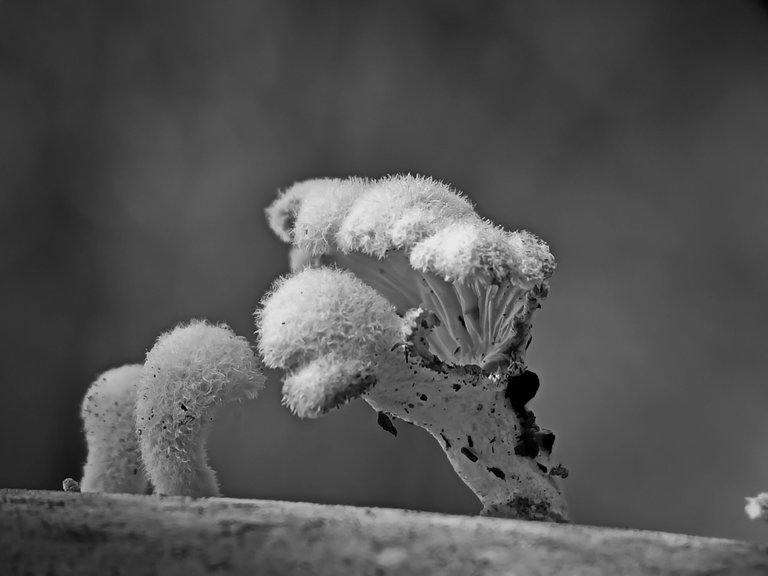 Then after a while I photographed the second mushroom I found a third mushroom, this species grows not far from the location of the second mushroom I found.
This species of mushroom is called Psathyrellaceae. I found this mushroom on rotting areca palms and this species also has very interesting gills.
You can also see some of the pictures below which I have uploaded in several styles.
Friends, here are three pictures of gill mushroom species that I can present today in this beloved community, I hope you like them, thank you.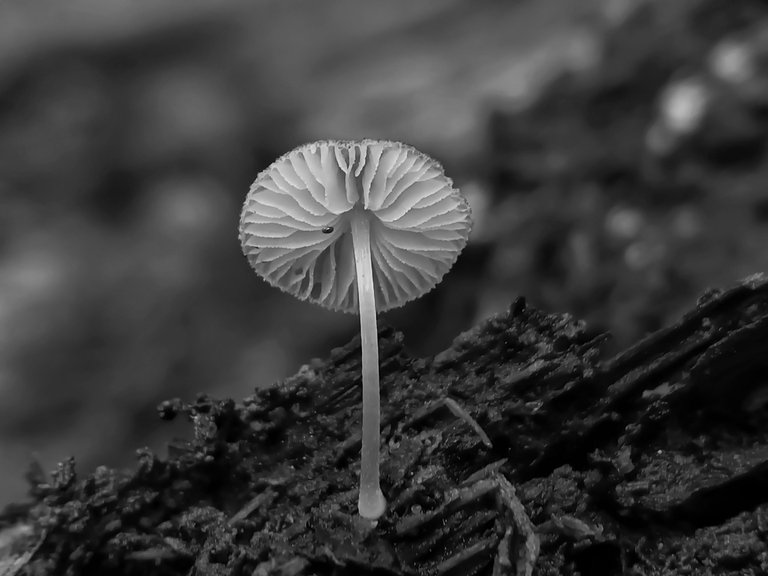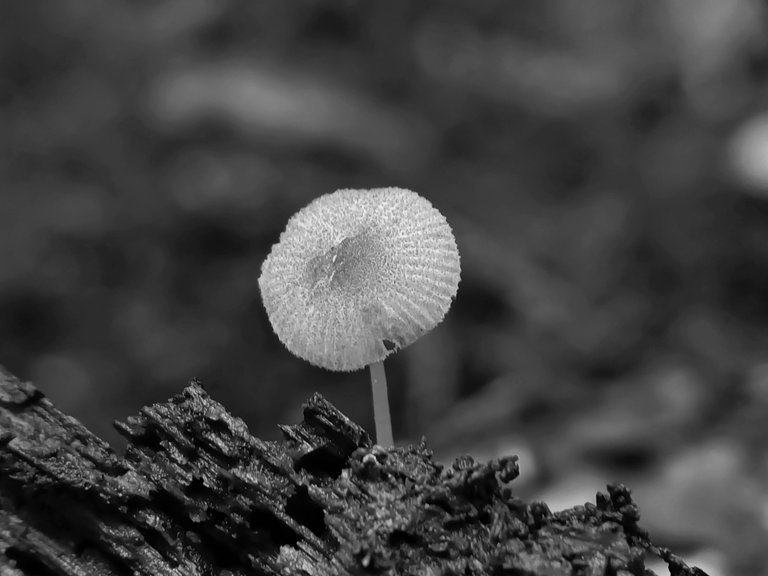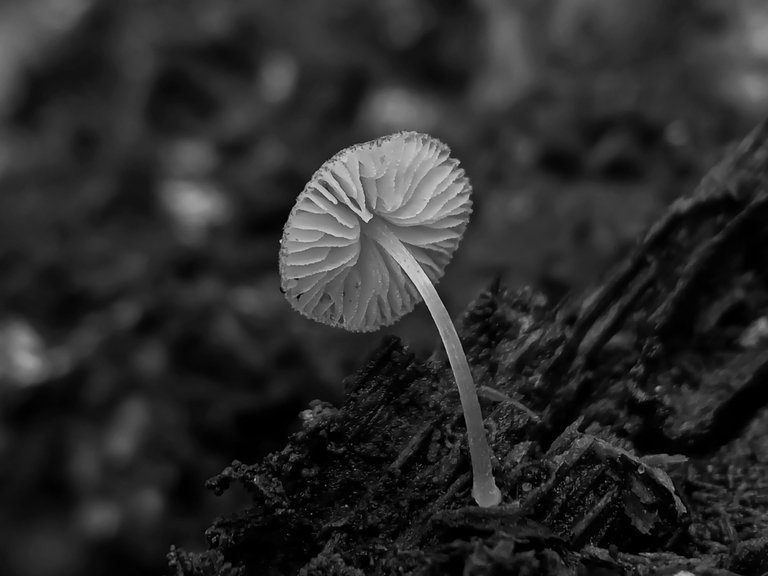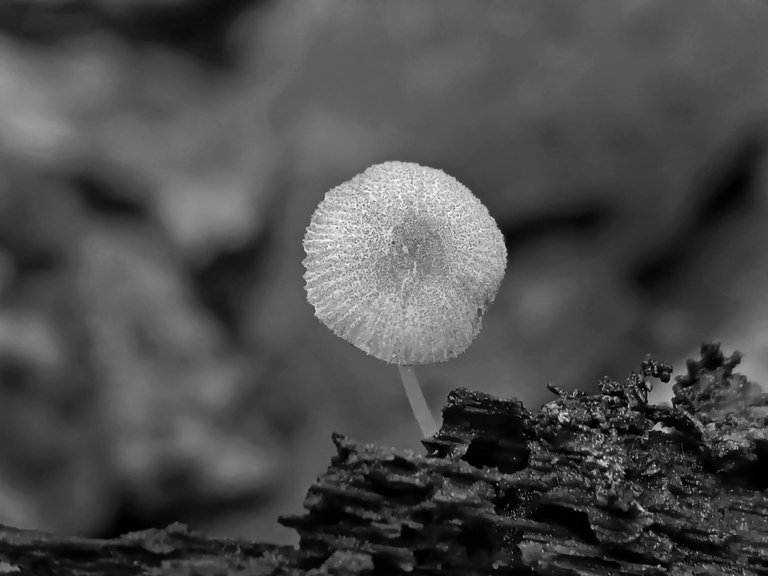 | Camera | Smarphone + Macro Lens |
| --- | --- |
| Category | Macro Photography. |
| Editing | Lightroom. |
| Objeck | Mushroom. |
| Location | Aceh Sumatara. |
| Photografer | @putraspjaman. |
---
---