Monomad :: The Pest Insect Species I Present Currently (Pentatomomorpha).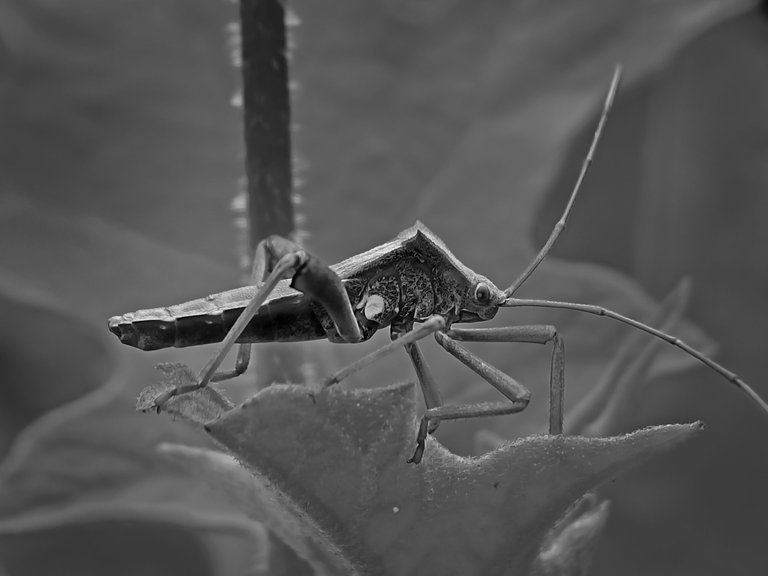 I submitted all these shots for the daily #monomad challenge hosted and curated by @monochromes.
Friends, today I discovered a species of insect called Pentatomomorpha, very interesting, this insect has a very interesting physical form.
This type of insect has a liquid that smells bad and is considered a pest for plants and long beans. The fluid released by this type of insect can cause rotting of the chili fruit, as well as the leaves, so this type is considered a pest.
I found it in a banana plantation owned by a farmer at that time. I was very careful when taking photos because these insects are dangerous. If the fluid it releases comes into contact with the skin, it will cause itching and pain.
Friends who are members of the beloved #BlackandWhite community, below are some pictures of Pentatomomorpha that I have uploaded. You can see the physical characteristics in the album section below.
That's a little review of some pictures of the types of insects I got today. I hope you like it, thank you.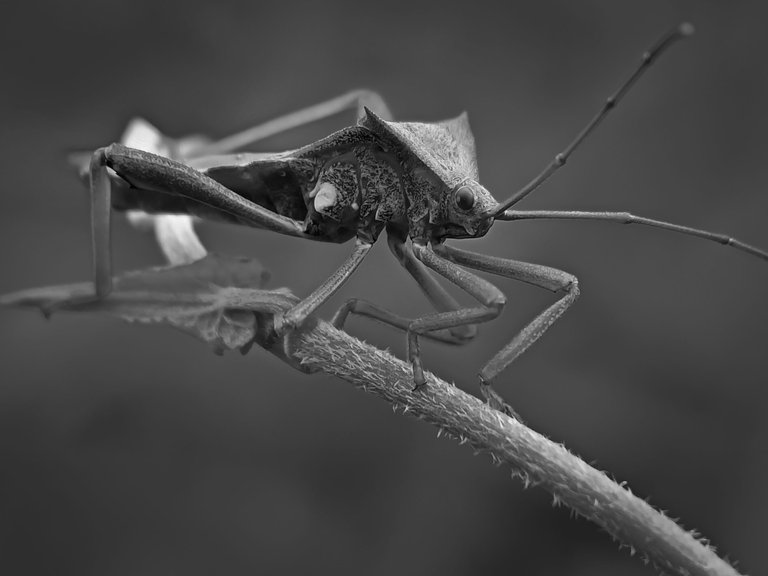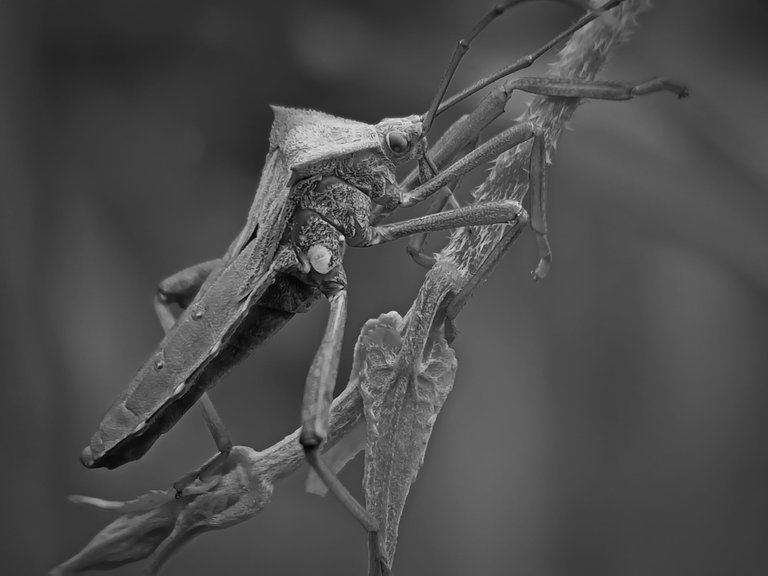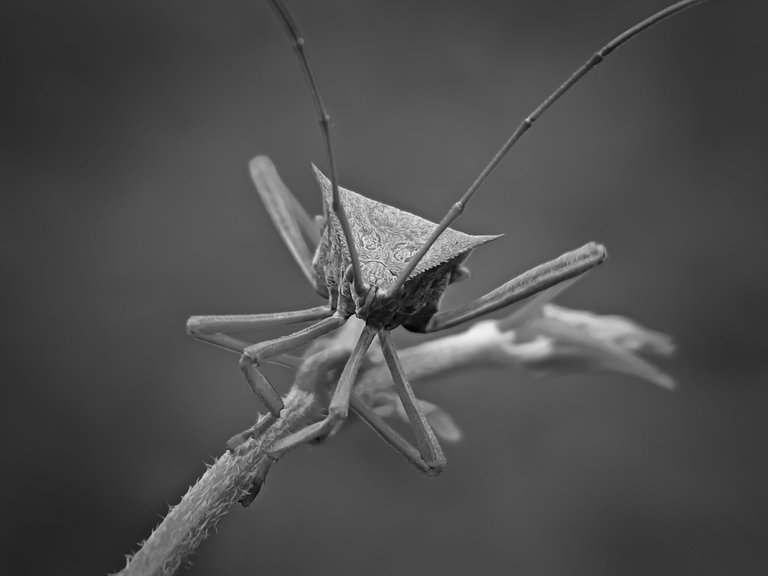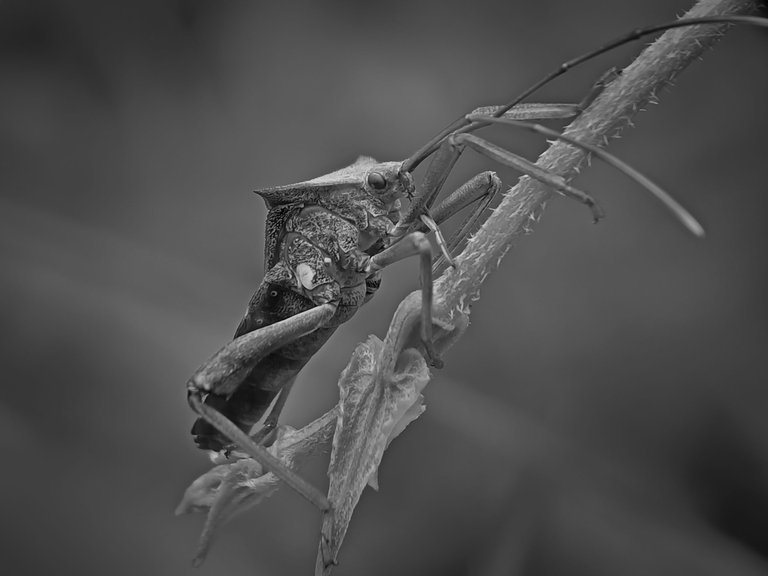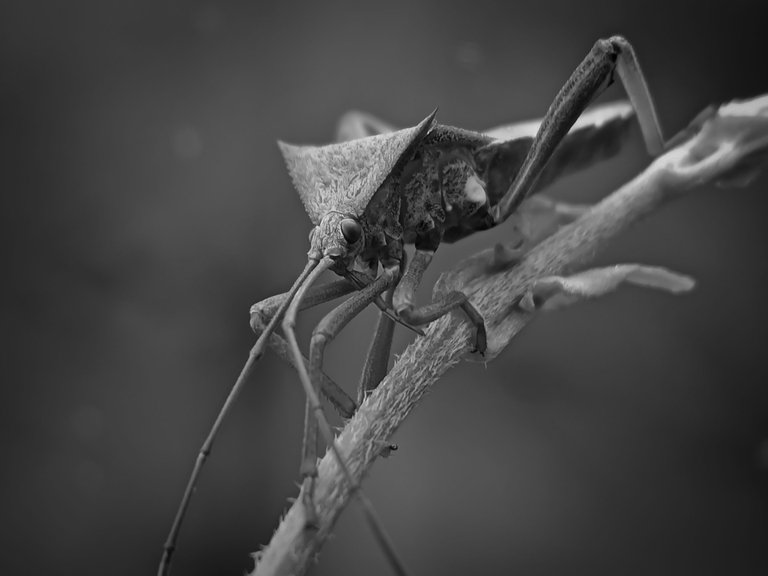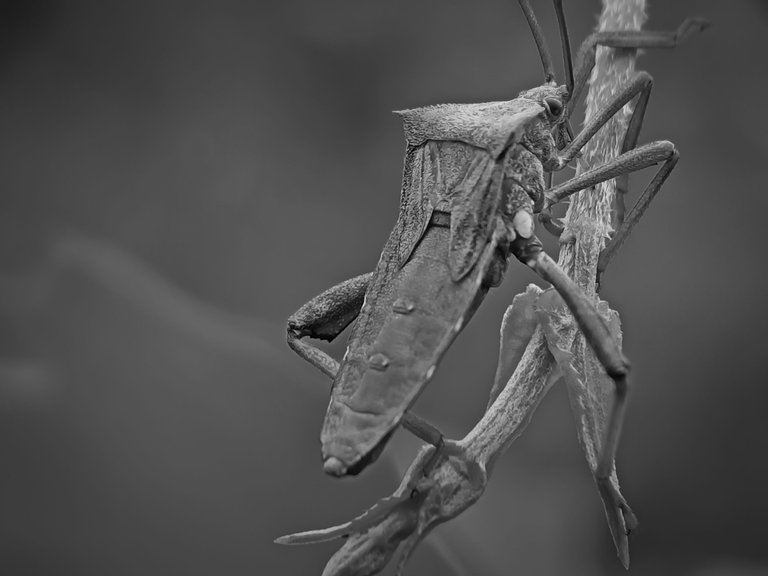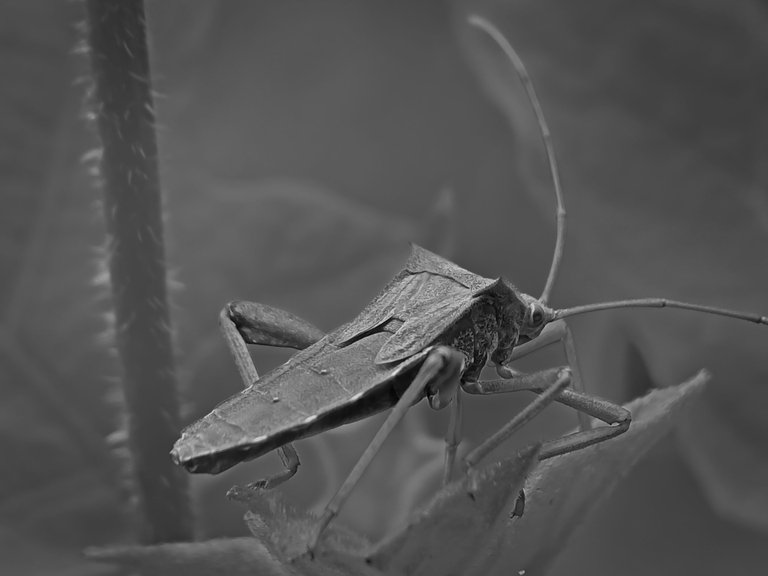 | Camera | Smarphone + Macro Lens |
| --- | --- |
| Category | Macro Photography. |
| Editing | Lightroom. |
| Objeck | insect. |
| Location | Aceh Sumatara. |
| Photografer | @putraspjaman. |
---
---