Contest Hive Learners "Good friends are very precious to us" W13E2
Hello good evening, how are you guys today, I still miss you wherever you are, I hope we are all in good health and well.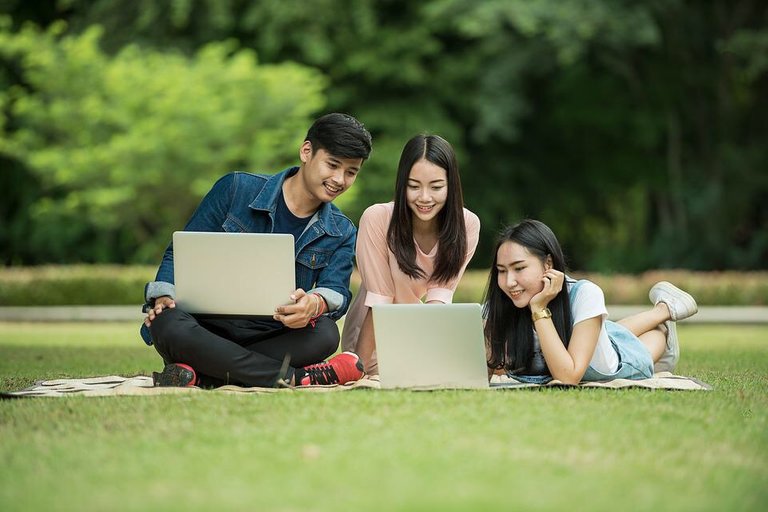 Source

On this occasion, I want to tell a little about the title of the theme that has been set by the community, namely good friends, so I want to talk about how my friends bond since I joined the HIVE blog.
If we talk about friends, of course, everyone must have friends. Be it a very close friend or an ordinary friend, friends are very necessary in this life because without friends our life seems dark and there is no joy for us. I think the bond of friends on hive blogs of course they are all good people and they are also useful people for me because I can learn something from them and also they often cheer me up.
Since I joined this blog, of course I already have some good friends both in my area or in other places far from me. To establish friendship or good friendship, of course we must have a polite character and love each other and love each other. I am very happy to be friends with people who have extraordinary abilities like friends who have joined this blog. I make good friends with several friends who also play or join hives, for friends who join here who live closer to me of course we are always compact and often we gather together with those who are always entertained and very useful for us all. Even the people around me sometimes some of them already have a higher reputation than me, of course their experience is really higher than mine and I often visit that person to ask for something that I don't have so that I can become smarter like them. Of course they are good friends who always teach me good things and they are very friendly when I ask something with them maybe that's a plus from me for them because they are very good people who are near me. For hiver friends I've ever known who live a little further away than me or even those who live in other countries or in other countries, of course I'm still friendly with them and I ask how they are doing so that we can always communicate even though we are very far apart. far. Can't raise the news of friends who are far from us either from the comments or on the Discord that we have used.


Source

Friends, sometimes we here want to have a better relationship with friends who have great power compared to us. But sometimes they are very far from us so we can only learn from them through settings or comments and what I mean, if I have the opportunity to meet them, of course I try to get closer to them or sit together to study together so that it becomes a stronger bond of friends. close and respectful.
For friends who are closest to me who have joined the blog, of course we often sit either during the day or at night and sometimes we even look for pictures together to prepare materials for us to post on hive. All users who have joined I always want to meet you, hopefully on another occasion we can meet together.
Maybe that's all I can share on this occasion, hopefully it will be useful for all of us and also for others. Sorry if there are wrong words from my writing because I use Google to translate my language into English. Greetings from me, hopefully friends are always in good condition and can follow the activities smoothly. Thanks.

Special Thanks :
---
---