Fungi Friday "Fungi That Stick Strongly To Wood
Hello, good evening all friends. How are you guys on this occasion, I hope we are always in good and healthy condition.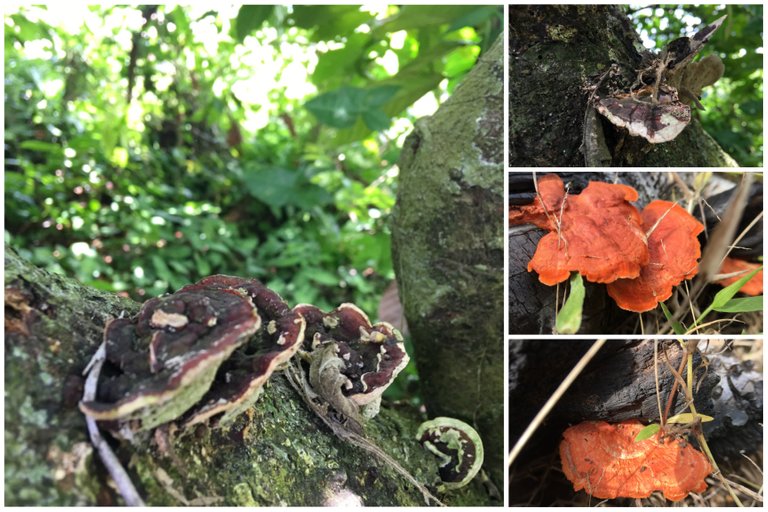 MUSHROOMS
Well meet me again on this very happy Friday. I'd like to show you some mushroom images that I already have for #FungiFriday . In the previous few days I had prepared mushrooms which looked very beautiful and had a very bright color. As we know that mushrooms are very much in demand by people because there are some mushrooms that can be consumed and are very delicious when used as a food menu. But there are also mushrooms that cannot be consumed, so on this occasion I found some herbs in one of the bamboos that had been cut and placed somewhere and it seems that when it rains the bamboo often gets rained on, then I see that the bamboo sticks to it. some brightly colored mushrooms, when I visited the place and I saw the mushrooms were so beautiful and it made me fascinated to be able to have some pictures of these mushrooms. besides I got some mushrooms that were on the cut bamboo then I also prepared some mushrooms that I found elsewhere, so this week I found several types of mushrooms that were quite beautiful when we saw them and I was very interested in how the mushrooms were. grow attached to the places where they live.
Friends of all of us mushroom lovers are always looking for how mushrooms can make us interested in enjoying their beauty. Usually in other places or those that have large restaurants, mushrooms are also considered a very good food menu and are very much in demand by people. Because like I only live in a village, if we want to eat mushrooms, we look for them and also tell our parents to cook the mushrooms. Alright friends, I want to show you that there are some mushrooms that I have on this occasion I want to show my beloved friends.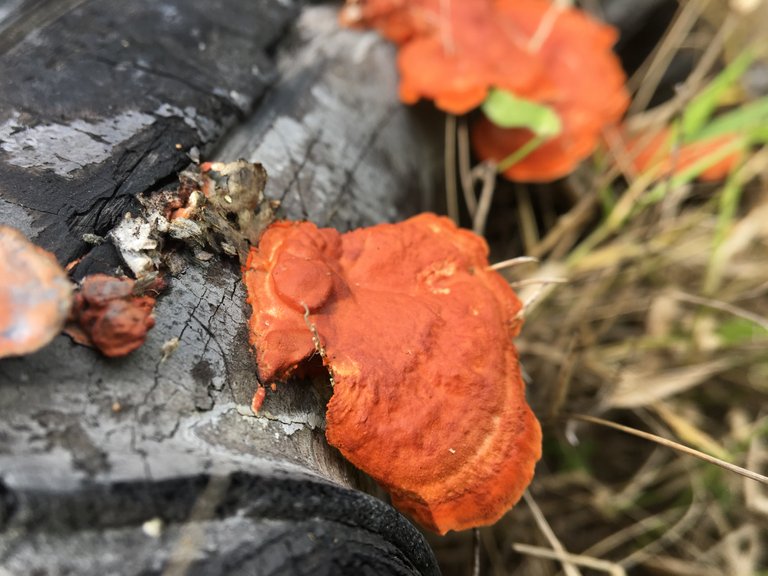 MUSHROOMS
---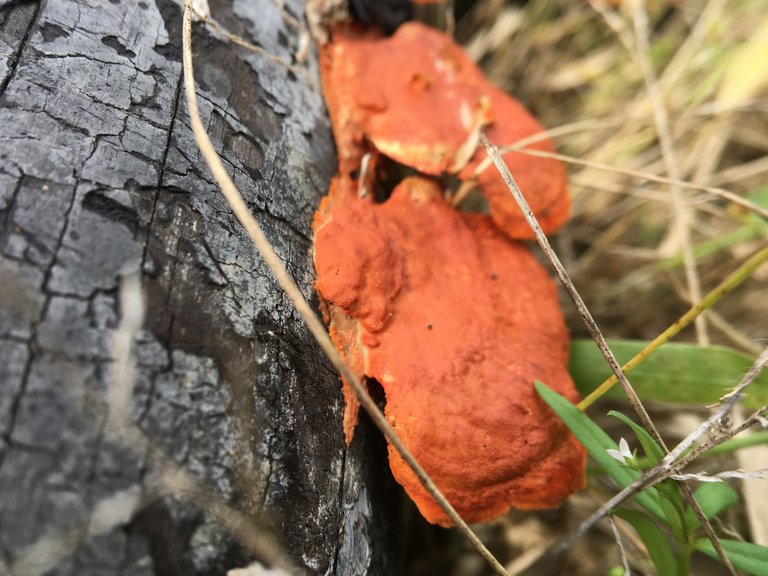 MUSHROOMS
---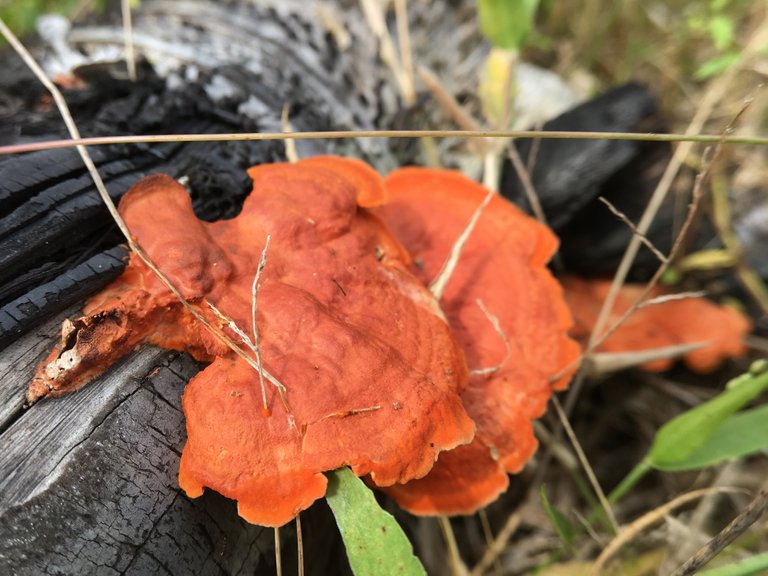 MUSHROOMS
---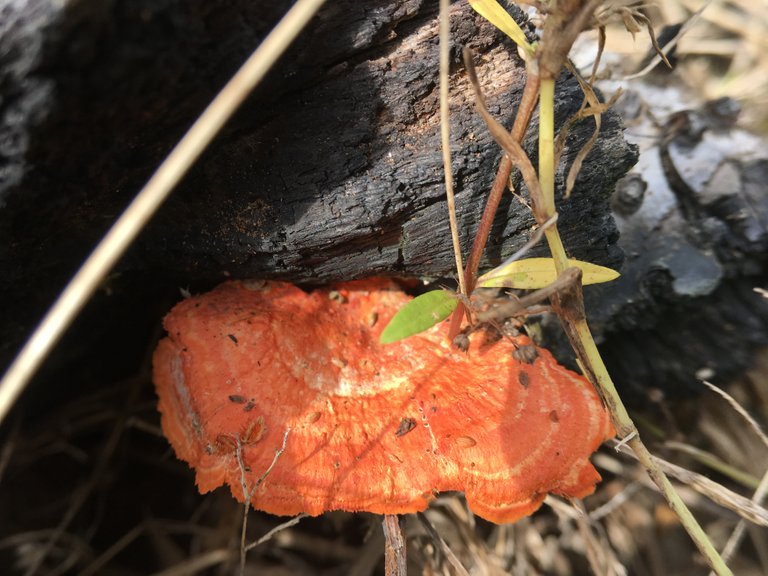 MUSHROOMS
---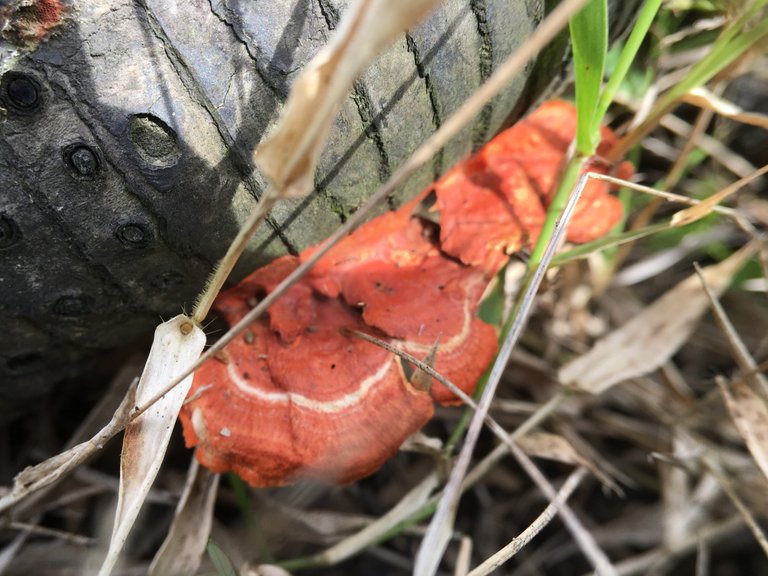 MUSHROOMS
---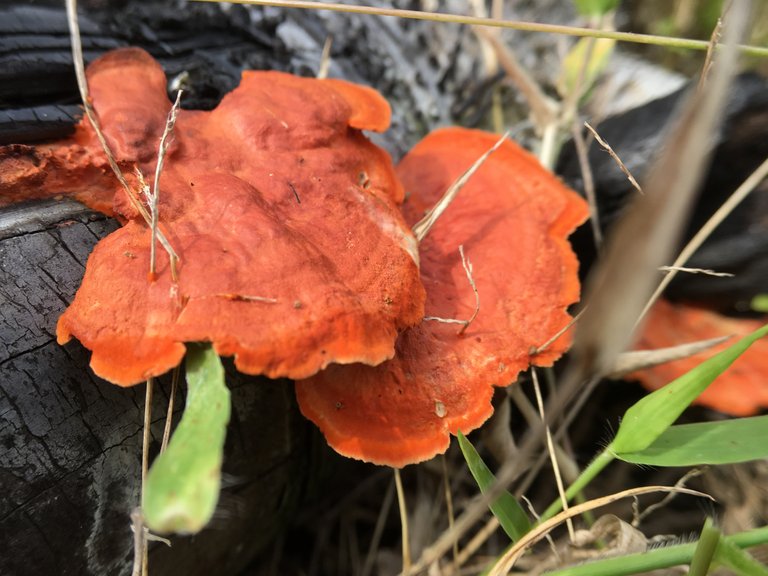 MUSHROOMS
---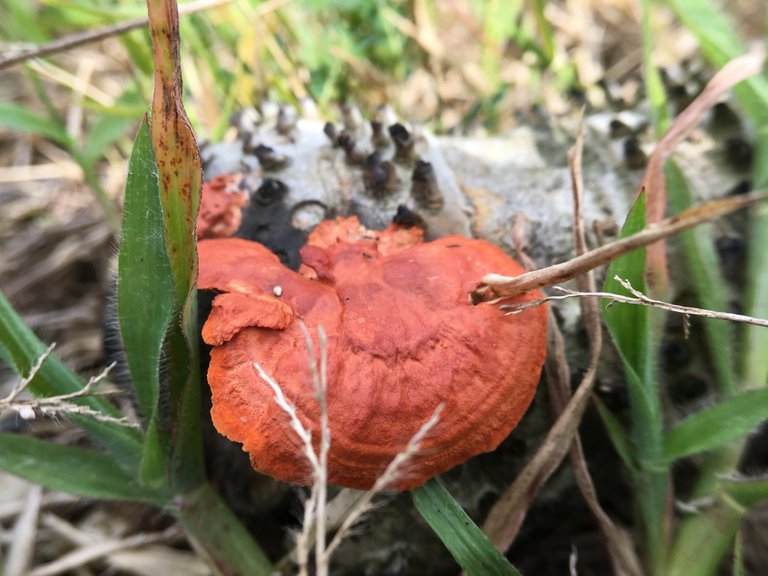 MUSHROOMS
---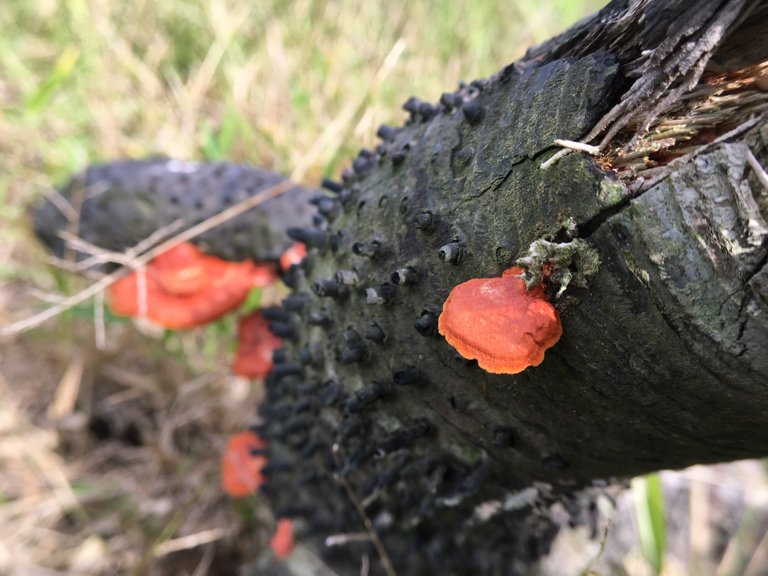 MUSHROOMS
---
This mushroom is orange in color which is very beautiful with its brightness. I found them living attached to bamboo in a place. At that time I passed by that place and saw a lot of mushrooms attached to the bamboos that were there and I was immediately fascinated by the beauty of some of the mushroom pictures that I had. I think this mushroom that lives on bamboo cannot be consumed because in my area we rarely see people who consume mushrooms like this. This mushroom model only sticks to other places and then they thrive in places such as bamboo or other rotten wood.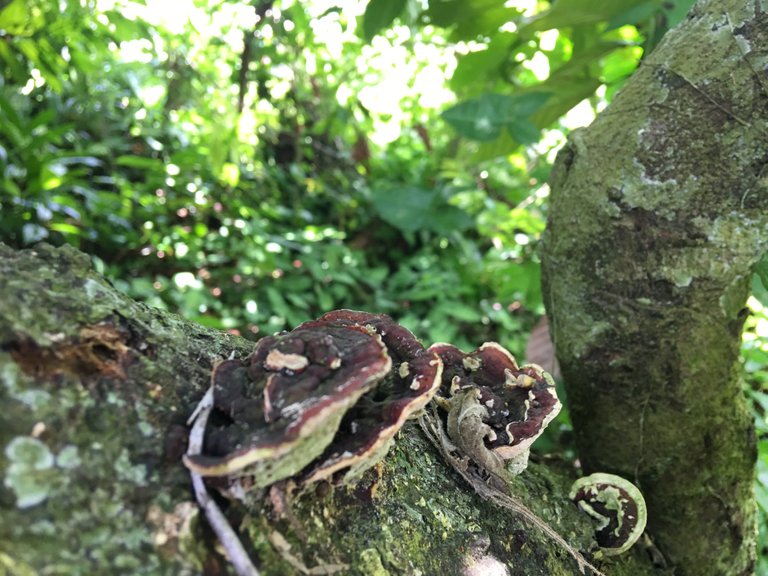 MUSHROOMS
---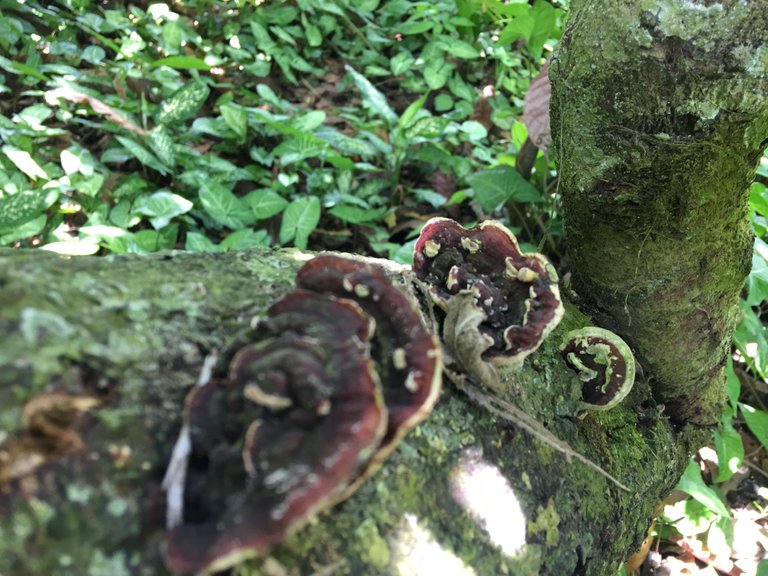 MUSHROOMS
---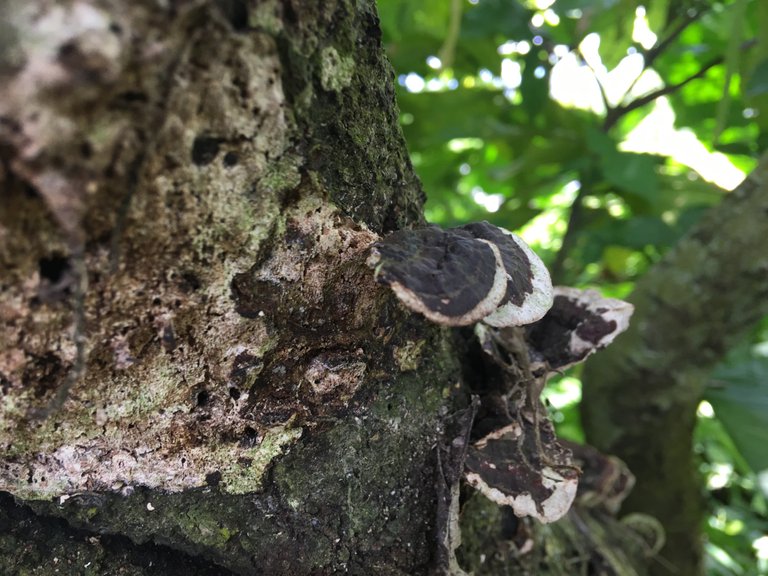 MUSHROOMS
---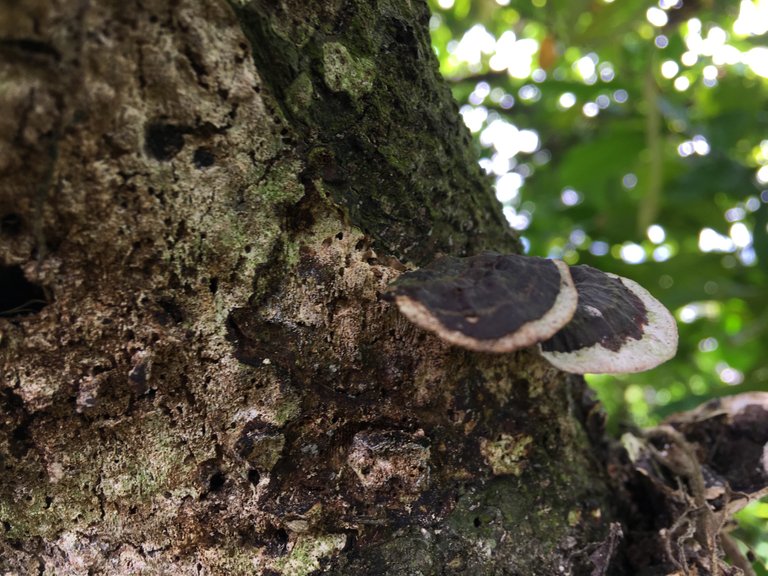 MUSHROOMS
---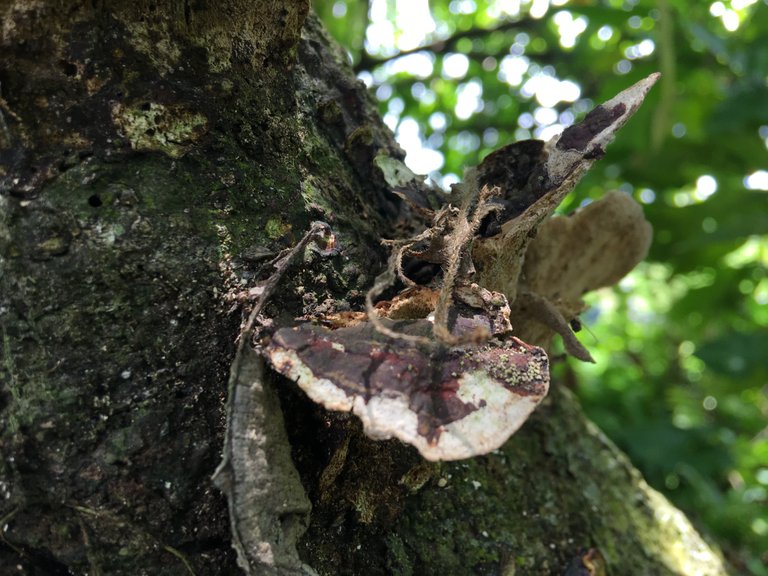 MUSHROOMS
---
The mushrooms above I found them on one of the trees, the tree they were attached to was almost rotten and as we can see on the bark of the tree it looks like the tree is very old and wants to rot. Here I also see mushrooms as we see above that have a beauty that is so captivating for us to see but this mushroom has a slightly dark color compared to the mushrooms I shared above. Although it has a dark color, these mushrooms are very suitable for where they grow because the place where they grow also has a slightly dark color as we can see in the picture above. This mushroom also doesn't seem to be edible, it's just a wild mushroom that we often see on rotten trees. They are very strong attached to the trees to continue their life, unlike the other types of mushrooms which have stems they only grow above the ground and have stems whereas mushrooms like this do not have stems and they only stick to other trunks wanting to rot.
Maybe those are the two types of mushrooms that I share on this occasion, hopefully #FungiFriday friends can like some of my pictures. A big thank you to friends who have given encouragement and support for me on this occasion, for friends @ewkaw I also want to thank you profusely because I have learned a lot in the community that you have developed, and I think the community this is very useful for all of us. Sorry if there are wrong words because in writing these words I only use my own language then I was assisted by Google to translate into English.
| Photography | Mushrooms |
| --- | --- |
| Camera Used | Smartphone |
| Photographer | @putroe-hive |
| Location | Aceh |
---
---