Fungi Friday "Magic Mushroom or mushrooms growing on cow dung"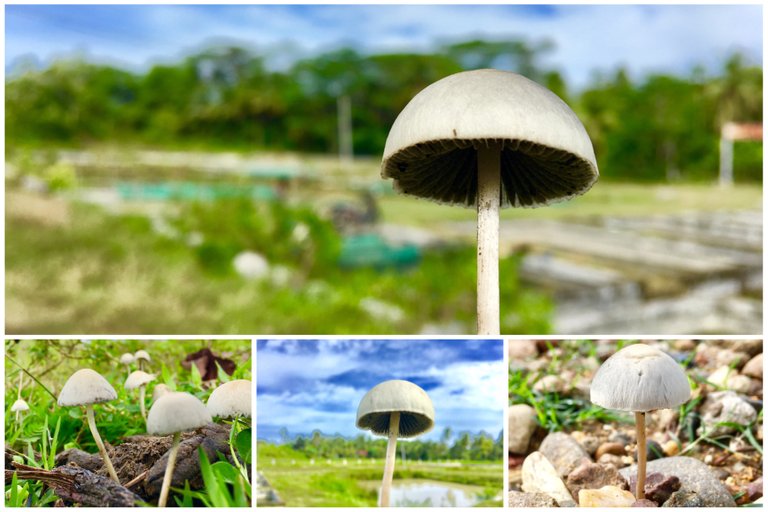 ---
Hello friends, how are you all this Friday, hopefully on this sunny Friday we are still in good health and can participate in activities smoothly. Today is such a sunny day and so much fun for all of us because today is a day where we can enjoy various types of mushrooms in the #FungiFriday community, on this occasion I want to show some mushrooms that I have had in the past few days, if we Talking about mushrooms, of course we are familiar with the words mushrooms, because before that we also very often discuss about mushrooms in this beloved community. So I've had a mushroom growing on cow dung that has a very unusual shape. These mushrooms are usually referred to as Psilocybin mushrooms, they can breed around animal droppings, namely cows, as I have read that this mushroom contains a chemical called Psilocybin. In my area this mushroom is considered a very dangerous mushroom if we consume this mushroom, as I have read it can cause a slowdown in our brain system, so this mushroom has been banned in accordance with the laws set by the government.
But even though these mushrooms are dangerous for us to consume, of course as we see them if we say in terms of shape, it still has a beautiful shape like the opening of an umbrella when it rains. Apart from being referred to as Psilocybin mushrooms, some people also refer to these herbs as magic mushrooms which contain a lot of chemical toxins in them. In my area this mushroom is very easy to find because as I have seen in places where there is a lot of cow dung there this fungus grows very fertile. When that day I went to a place where there was a lot of clay dung and I saw some of these mushrooms that were growing well, some were small and some were slightly larger. When I saw the shape of these mushrooms I was very interested because they have a nice shape with a slightly brown color so I took the time to be able to take some pictures of the mushrooms growing on this cow dung. Well my friends will show some of these mushrooms to all of you, hopefully this mushroom can entertain us all.
---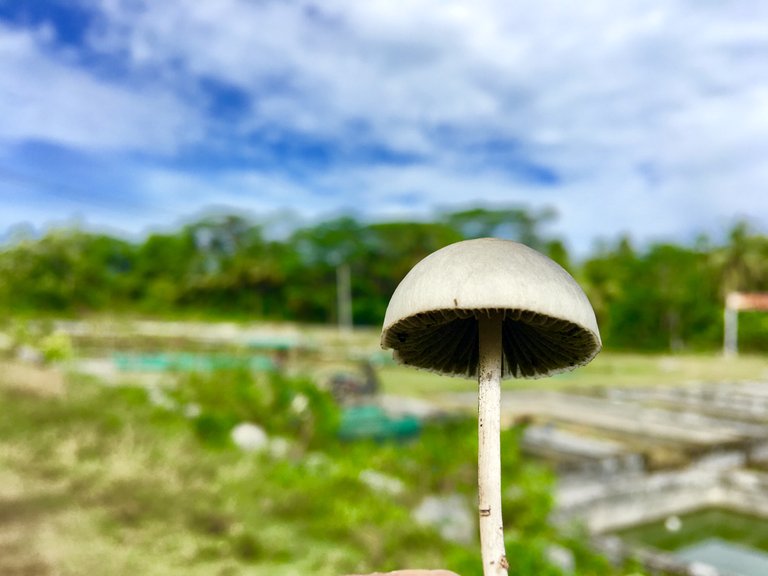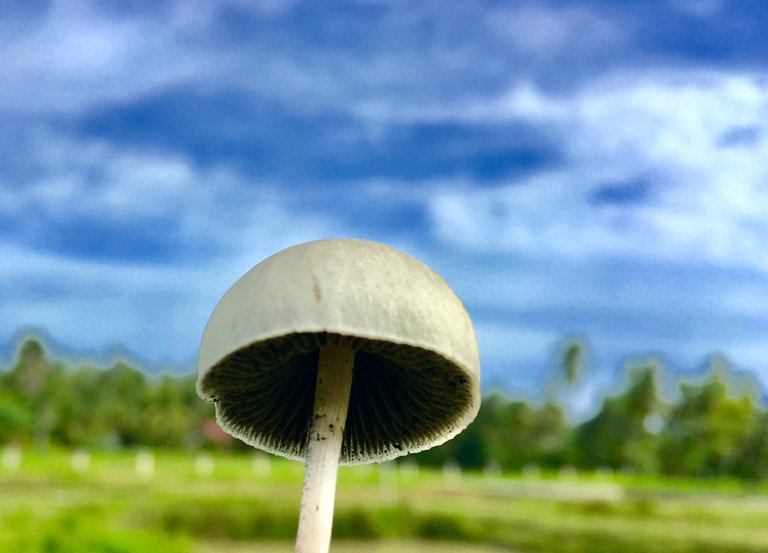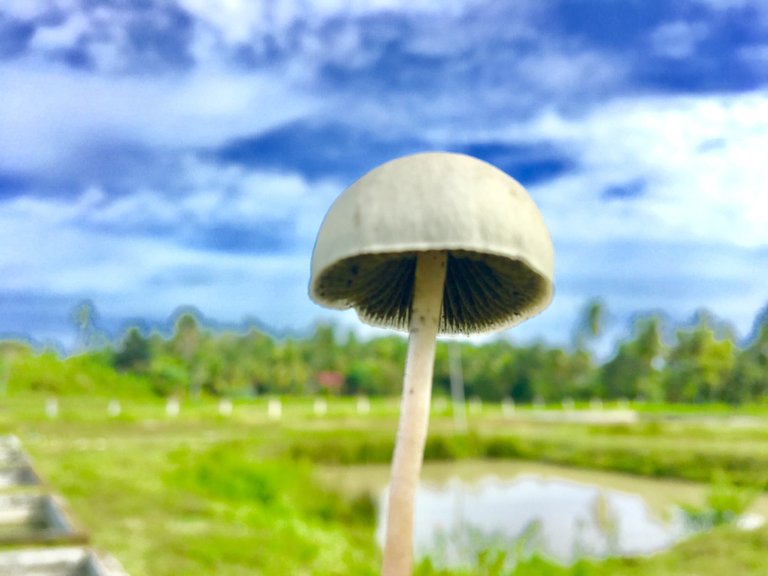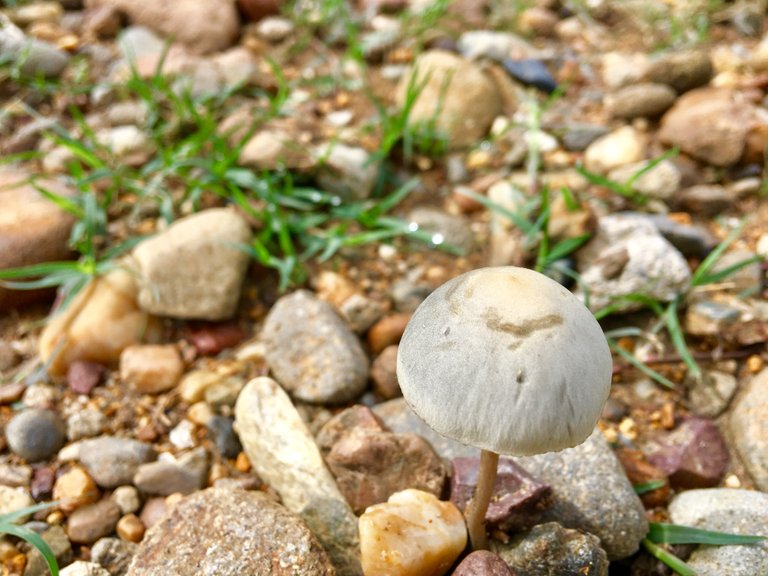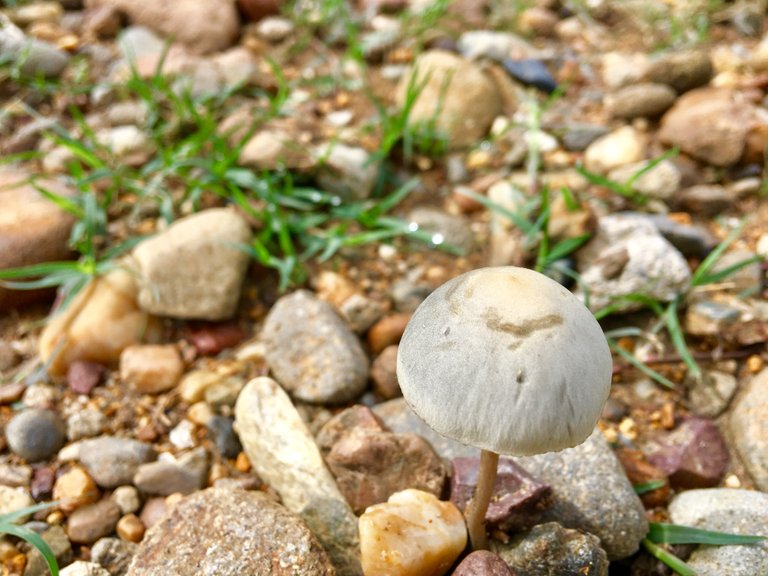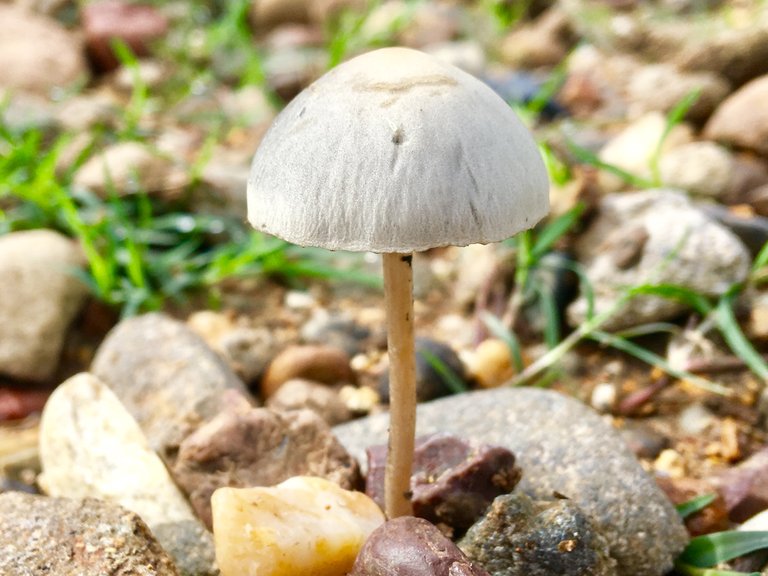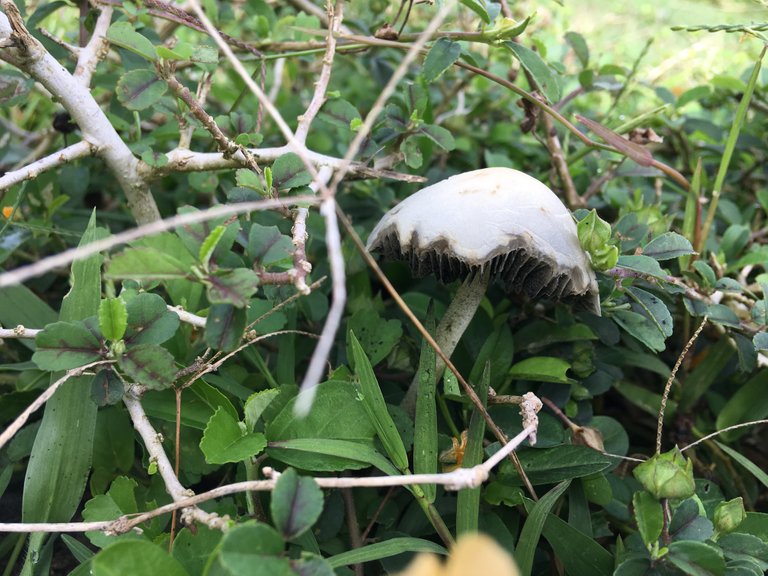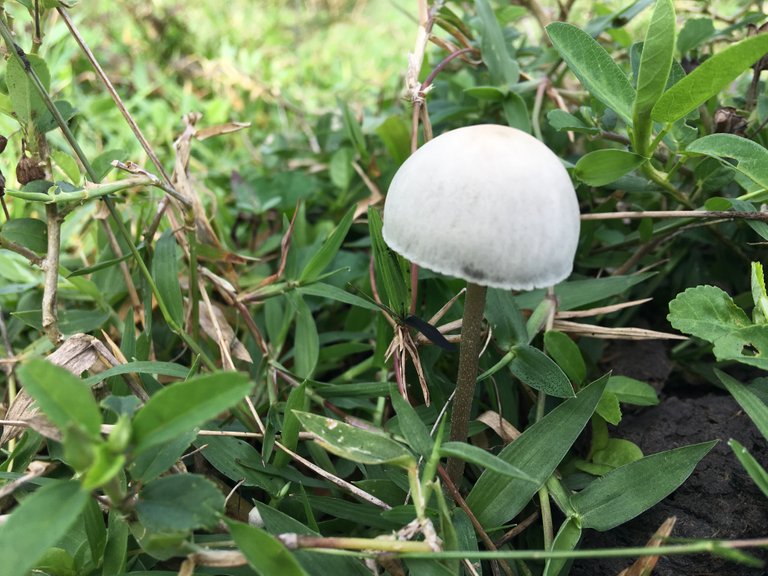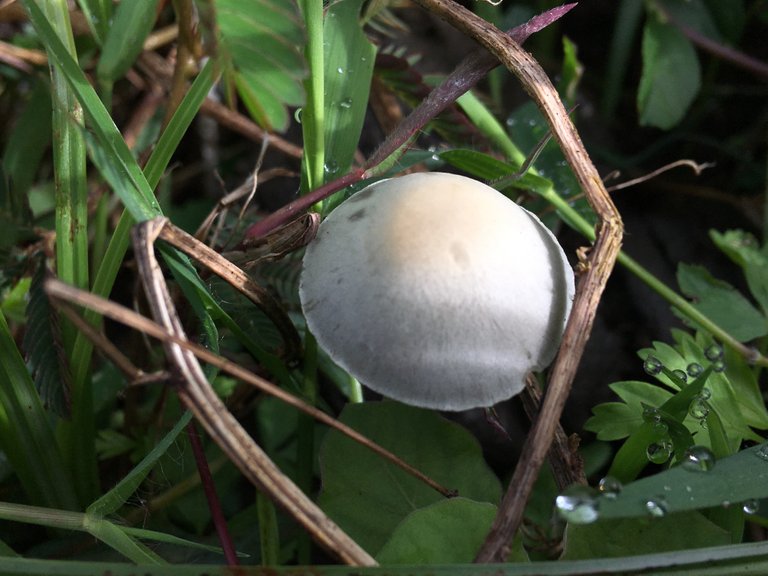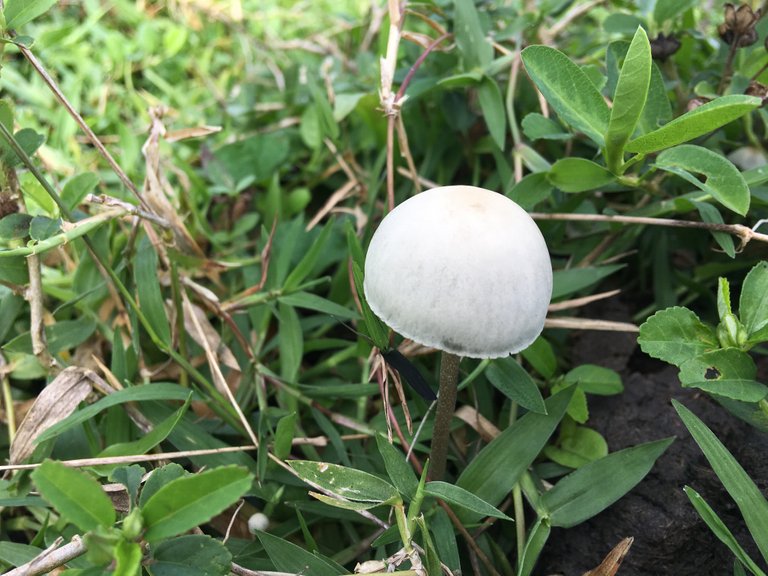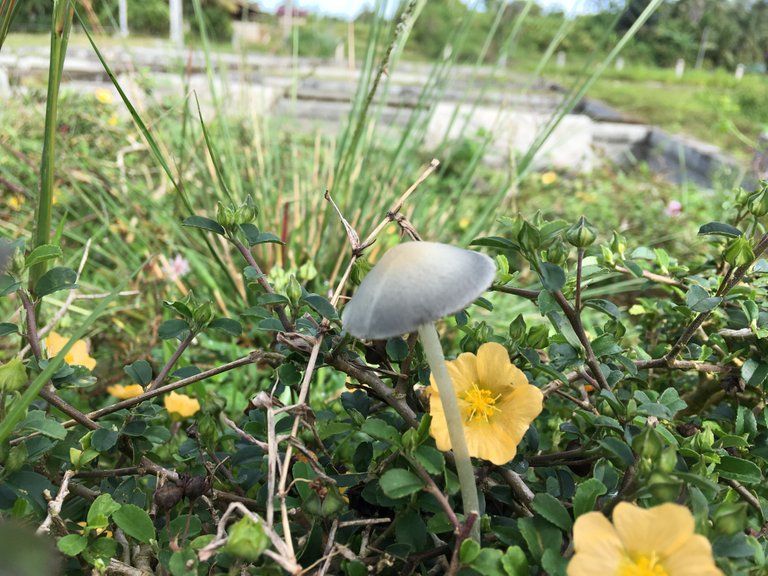 Here are some pictures of mushrooms that I photographed singly in one place, as we can see that they are very fertile growing on the sidelines of the grass that has cow dung and there are also some that I photographed near the wildflowers that are around it.
---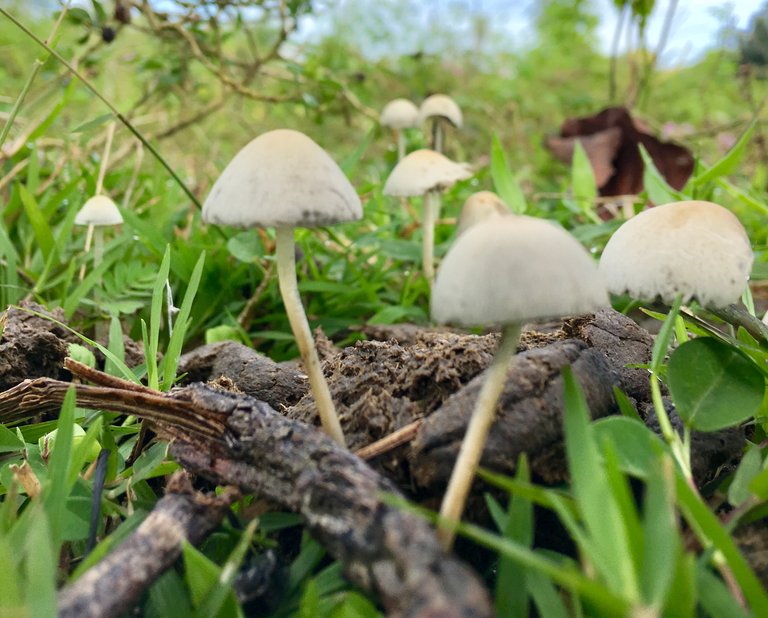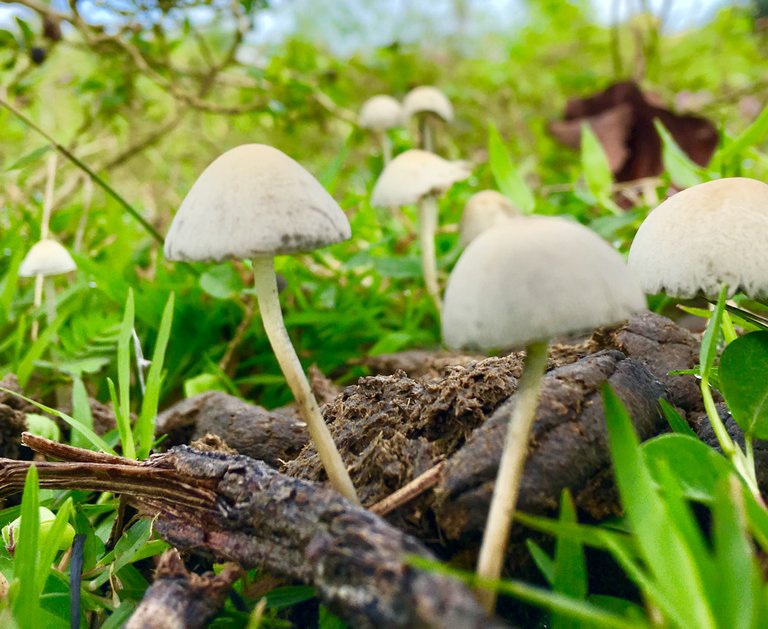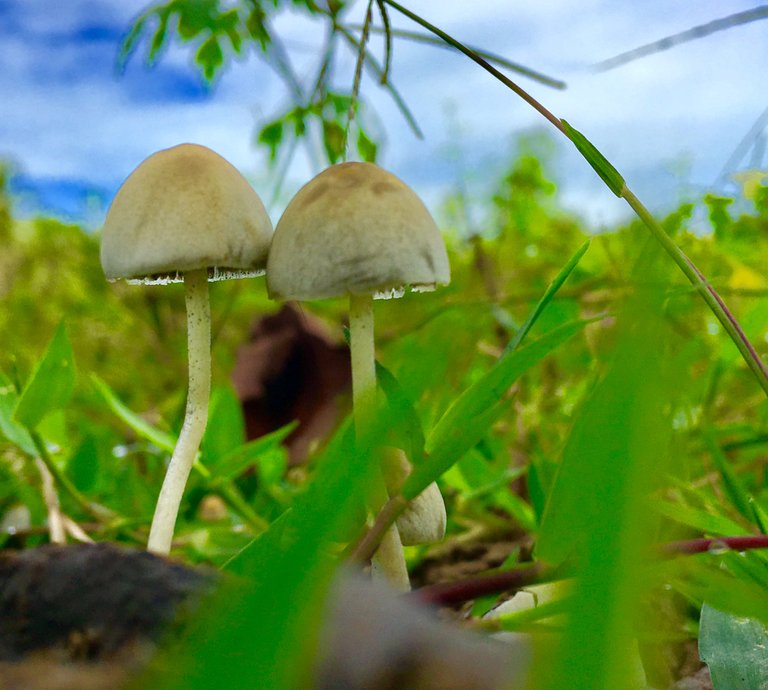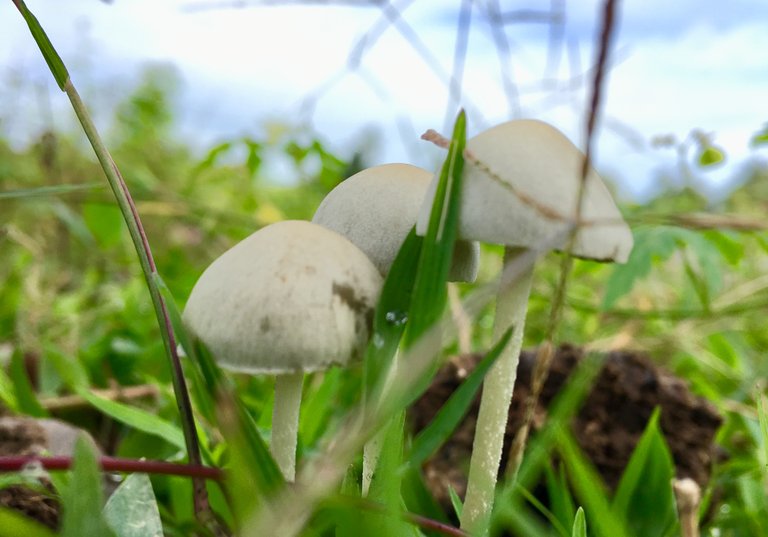 These are some pictures of mushrooms that I photographed in groups, there are several stems of mushrooms growing in the animal droppings as I said before that I said they were slightly smaller and some were slightly larger in size but the shape and beauty remained the same which was so good.
---
If we talk about mushrooms, of course there are many types of mushrooms in this world and some mushrooms can also be consumed by us and some are very dangerous for us to consume. In my area for the past few days there have been very many mushrooms overgrown because of the rainy weather conditions and the usual places where mushrooms grow are still moist, with the presence of moisture in a place such as rotten wood or on the ground, mushrooms are very easy to grow. In Indonesia, mushrooms that can be consumed are very much in demand, even some people cultivate mushrooms and they sell them to places or restaurants that have a special mushroom menu so that mushroom cultivators can increase their economic value with their mushroom cultivation activities. But if the mushrooms that grow on cow dung are indeed not edible, then after seeing these mushrooms, sometimes in the future they all die because no one takes these mushrooms. Like in rice fields, sometimes there are also many mushrooms that grow on rice straw, but this time I saw a lot of rice straw being burned in the rice fields so it was very difficult for us to get some of the mushrooms that grew on the rice road.
Maybe that's all I can share with all of my friends, hopefully with some pictures of these very beautiful mushrooms we can enjoy them together and hopefully it can also be entertainment for all of us. A big thank you to @ewkaw's friend who has developed this community so that all of us here can learn in this beloved community, namely #FungiFriday about the mushrooms that friends have shared. Sorry if there are wrong words when I wrote it because I wrote it in my own language then I translated it into English via Google translate. Thanks.
---
---
| Photography | Mushrooms |
| --- | --- |
| Camera Used | Smartphone |
| Photographer | @putroe-hive |
| Location | Aceh |
---
---