An Ordinary Life In The Village
One way de-stress my family, especially my children, is to visit their grandparents and their cousins who live in a small village in the north. This weekend we packed our things and went to the north Bali (from the south, where we live). When I packed my things, I mean packed my PC as well as other personal things.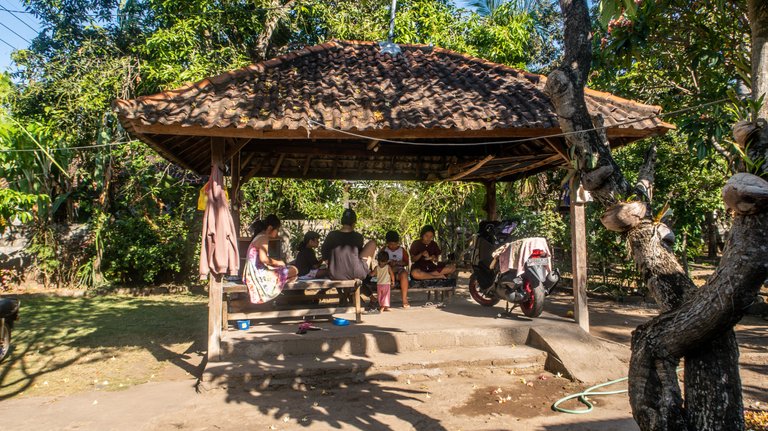 The kids were happy to meet their cousins. They did what mostly kids do, playing smartphone, picking young coconuts, hide and seek, and if you see the above photo, they were having breakfast together.
While kids do whatever kids do, I walk to the back yard and wandered through the garden. There were several chicken cages at the back. My parents in law have small chicken farm, if you may call it, and they raise the chickens to sell and to get chicken eggs.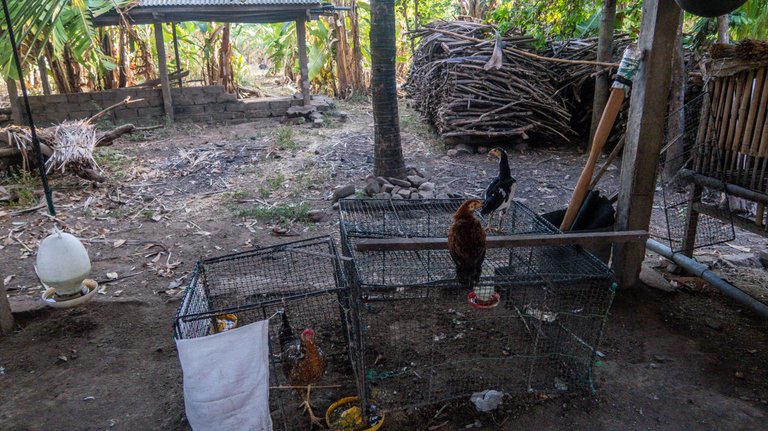 There is also a cow barn, but there is no cow at the moment because it was already sold. There were just two pigs.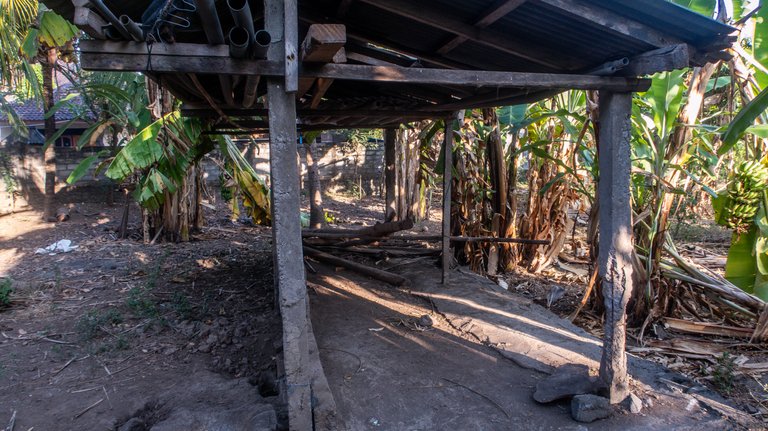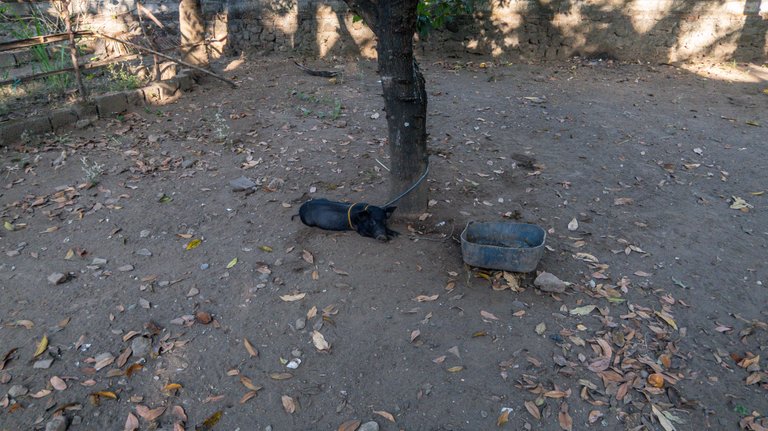 Further at the back, there were bananas trees. Some of them were ready to harvest. My parents in law also grew some pineapples, cassava, bitter gourd, and hyacinth beans.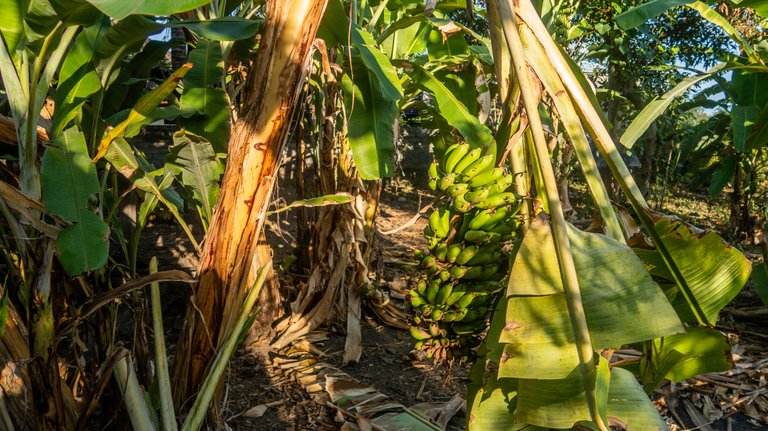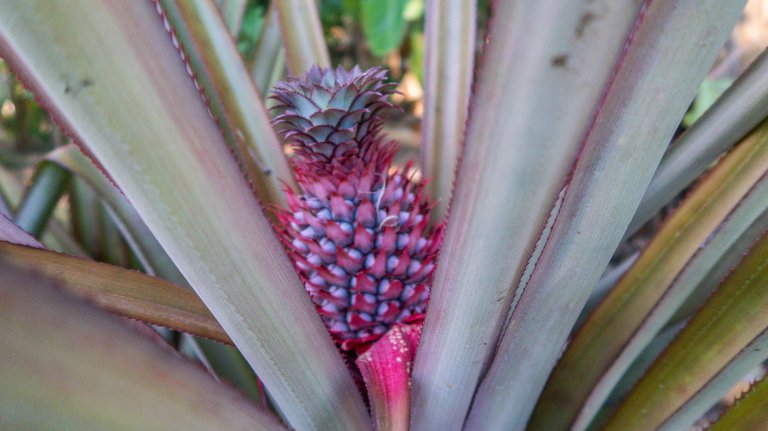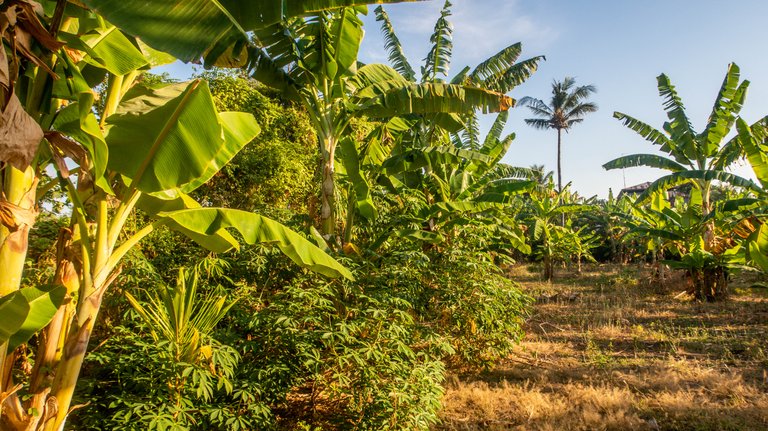 It was not a big farm, but it really help the parent-in-law econmoy. The neighbor sometime come to buy things from them, for example, hyacinth beans, cassava root, or bananas.
From the garden, they also got a lot of firewood. They piled up the firewood near the garden, and take whenever they need them for cooking with their firewood stove.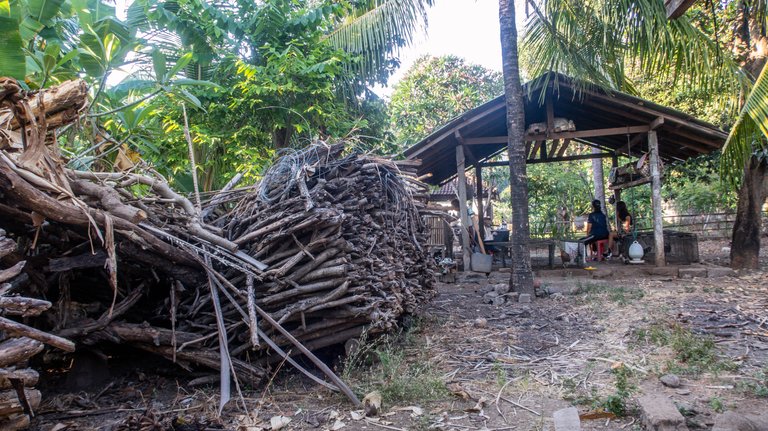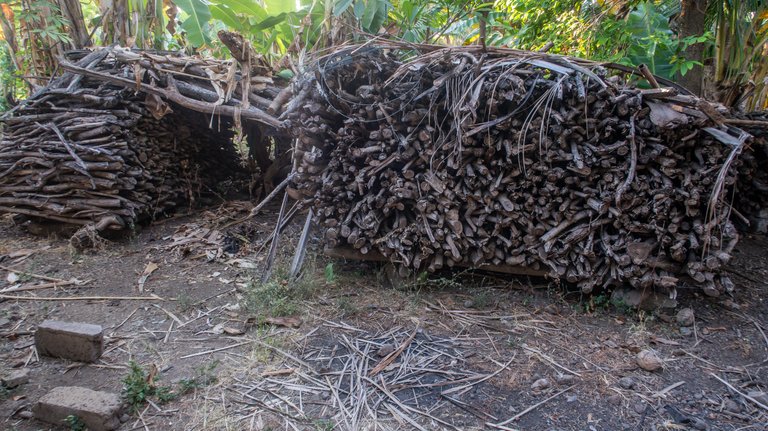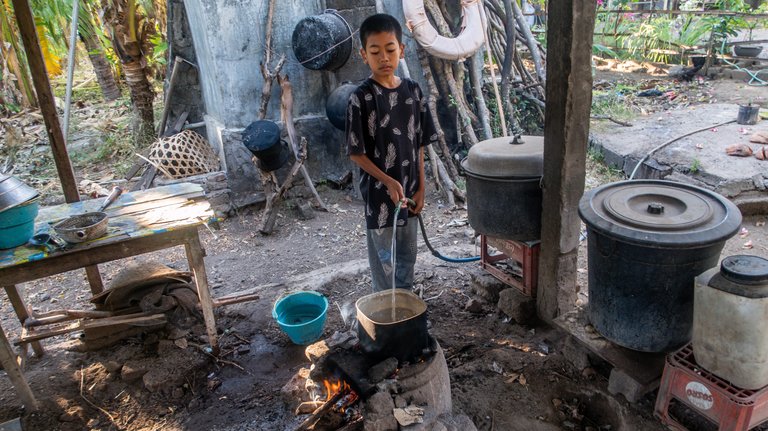 So, that's a glimpse of life in the village.
---
---