A Traditional Music Competition In My Town
---
There were more then a hundred people gathered in front of the stage in the town hall in Negara. It was 4 PM when I walked entering the town center. I could not get to the front to watch the Balaganjur competition today. (Balaganjur is an ensemble or group of Balinese traditional music players). The competition today was on junior high school level. All the junior high schools in my town took part in the competition.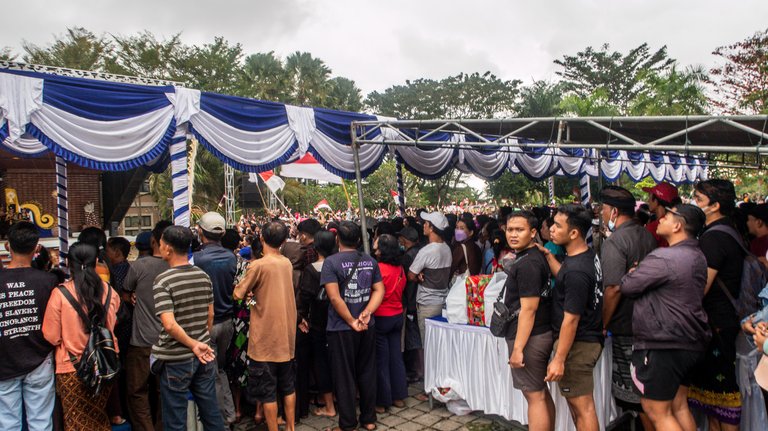 As I got into the town hall, there were already so many people, mostly the youngsters.
The first contestant appeared at the stage. A group of young music players marched from behind stage. They wore contemporary traditional Balinse costume. The music started. All the spectators cheered.
I was not sure how many groups of participants who competed. I did not watch until the end. But the competition run from 4 PM to 9 PM. And it was raining as well. What amazed me that those youngsters and the spectators did not care much about the rain. Most of them still stay in the rain to watch the music players as they performed their best skill.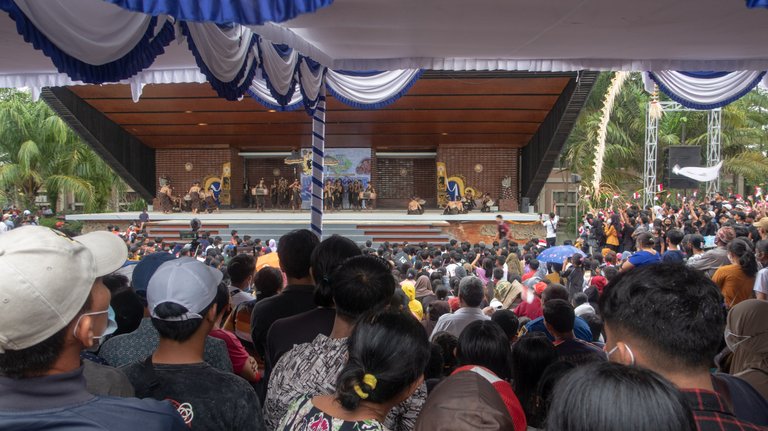 You could see how crowded it was.
The music players did not just play music. They also performed some simple dance movement, as well as various formation. This would become the jury's attention in determining the contestant performance.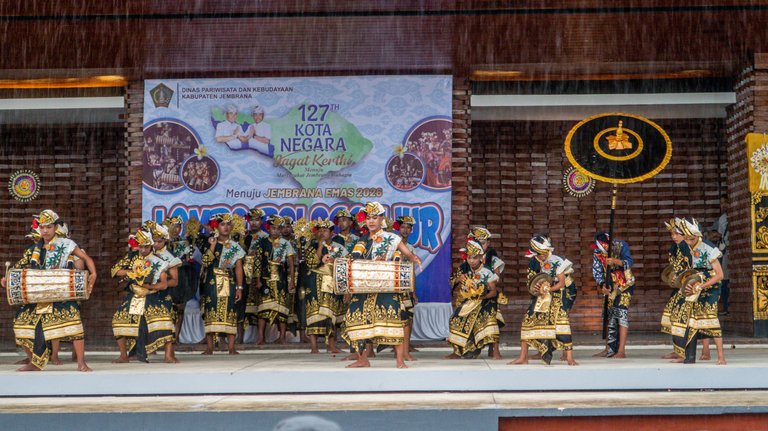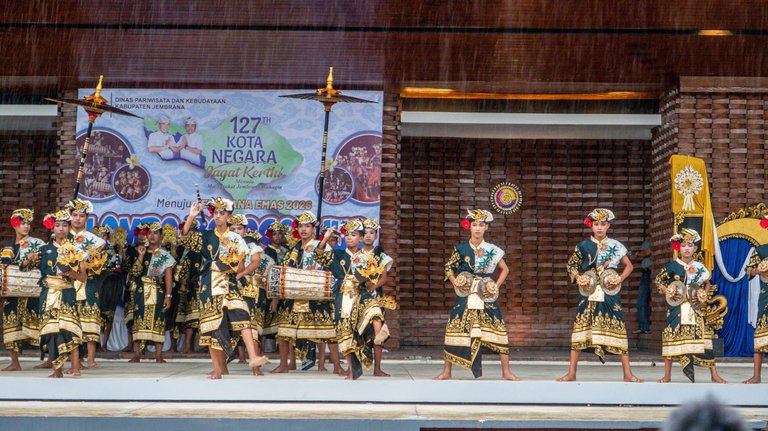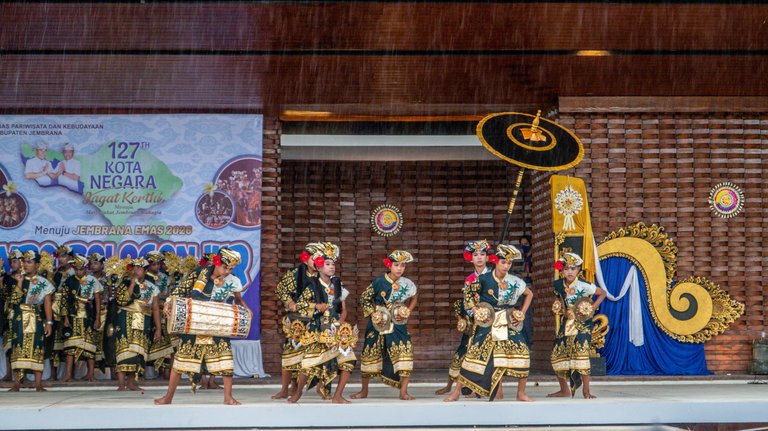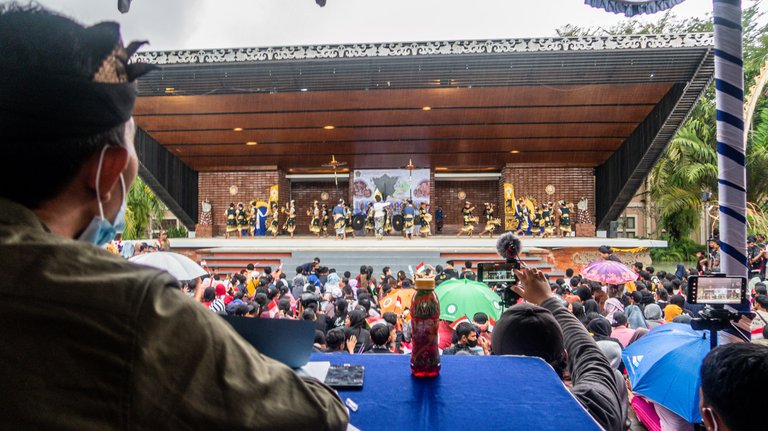 There were more than 15 contestants performing. Each of the contestant had their own supporters among the crowded. These supporters turned very excited when their team performed on the stage.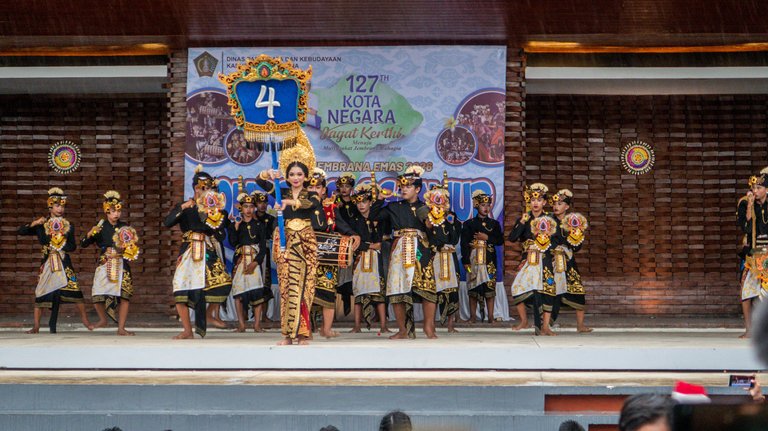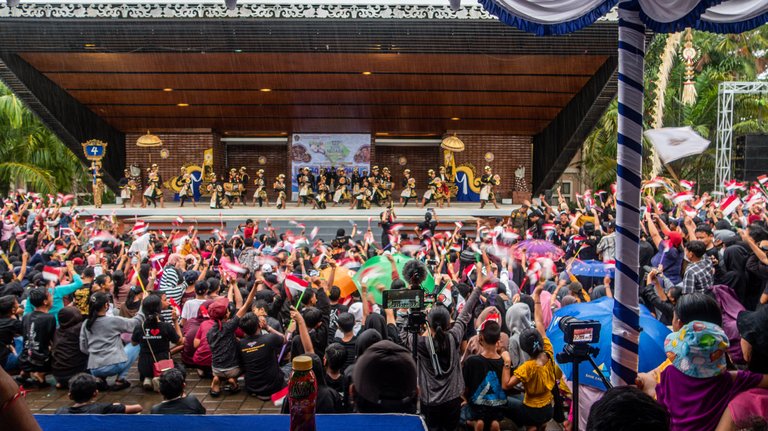 I am so proud with those youngsters who performed their best in the competition. I also proud watching their supporters. They were still very excited in learning and conserving our local art and culture.
---
▶️ 3Speak
---
---