Defluenced Podcast S02 E08 - PVM chats with Allen Taylor and Unkle Bonehead
You can't lose money if you don't have money!
You know that Publish0x is HOME, and I said it in there as well. Was happy to share my metamorphosis from shitposter to philanthropist, how I stayed committed to readcash even when it was a ghost town, and how many "up and left!"
Did I added a quote from Gordon Ramsey? I fu*did! Did I talked about Harvest Finance, UMA, KPI options and over-technical stuff? Yes chads! Did I shilled my Humble Tractors? Yes ... I did!
If you have 28 minutes to spare... I recommend you to listen the podcast. You may hear my opinion about the future of web3 and which of Allan Taylor's posts had the highest tip reward.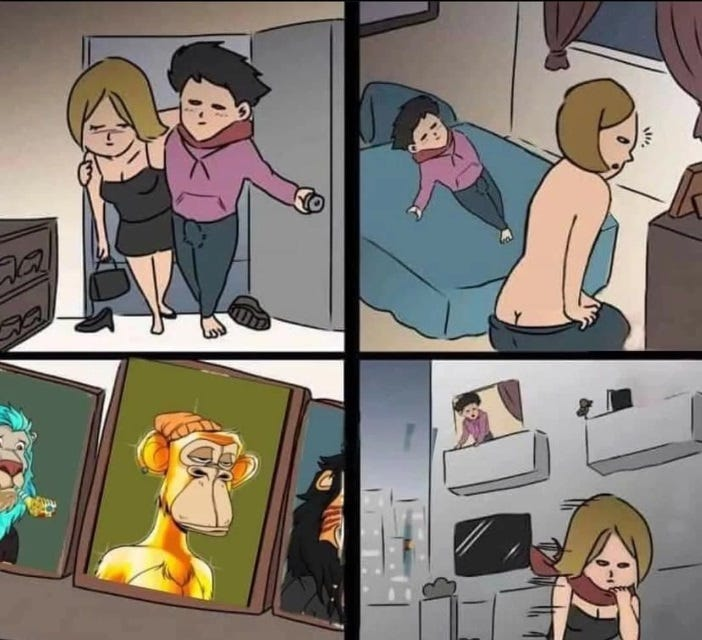 I'm a podcaster that found my way to Hive & Web3 searching for a way to be more decentralized online. I was doing a podcast at the time about self hosting & being decentralized. Through the natural progress of the podcast I discovered Hive right after the hard fork. Then I ran across Allen & his first book "Cryptosocial". Was going to set him as the first interview for Defluenced and ended up making him the host. Lol.

I am a former newspaper editor and award-winning journalist. While editing an online news publication about crypto and Blockchain technology, I discovered Steemit. That was 2018. I played around for a year-and-a-half on Steemit and began discovering other Web3 social platforms. I decided to write a book about them. Right about that time Hive forked from Steem and I lost my keys. I rejoined Hive last year and wrote my second book on Web3 social media titled Web3 Social: How Creators Are Changing the World Wide Web (And You Can Too!). Like you, I am active on several other Web3 platforms, but Hive is my favorite.

Links:

Residual Income:
Hive Blogging - LeoFinance, Peakd, etc
CakeDeFi $30 DFI for new users
The fountains: PipeFlare ZCash, GlobalHive ZCash & Get.ZEN
Publishing bundle: Publish0x, readcash, noisecash, LBRY & Presearch
---
---