Hats Finance - The Crypto Security Meme Competition Is Live!
We turn black hat hackers into white hat hackers using the right incentives. Hats Finance is creating the future of security!
Crypto security is one of the hottest topics of 2023, and the Hats Finance innovative proactive bounty protocol aims to enhance the security dynamics in the Cryptoverse.
The Hats team aims to turn black hat hackers into white hat hackers and auditors, thorough a system where protocols incentivize security. Hats Finance brings blockchain education and crypto security by using scalable vaults.
The DeFi growing patterns suggest that the current technology is subject to code errors and flaws. Blockchain solutions are spreading worldwide, eliminating third party involvement. The decentralized financial system permissionless nature can expose the users to high risks.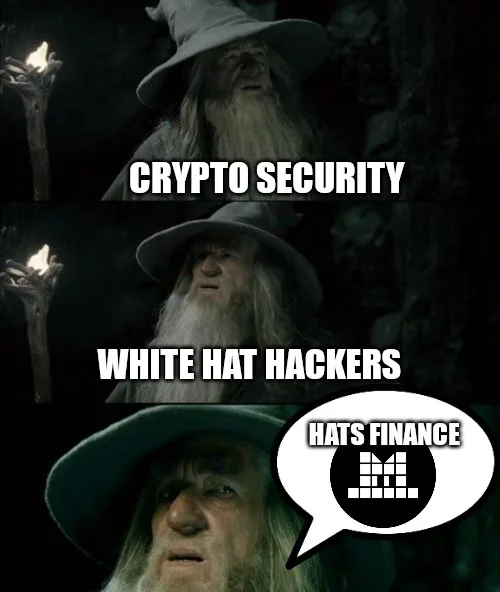 The importance of crypto security? Investments must be made in a secure environment. The vision is achieved on EVM and Layer-2, with the implementation of a decentralized smart bug bounty marketplace.
The open bug bounty protocol allows anyone to provide liquidity to bug bounties, providing ongoing security and community involvement. The claim process is straightforward, with no KYC required!
The bug submission takes place on-chain and each vault has its own committee appointed by the project. The committee approves or rejects the vulnerability detection and subsequent release of the fund to the hacker based on severity level. Be like Billy ... use Hats Finance!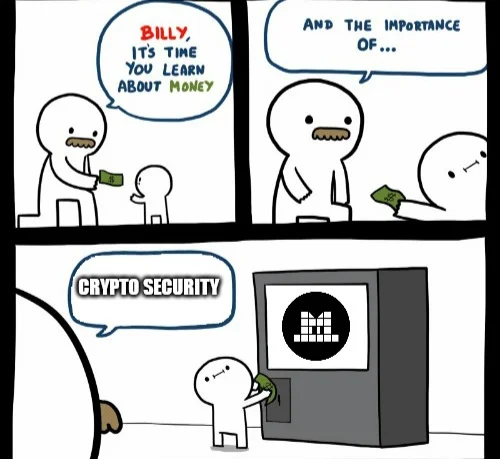 The White Hats role is to protect Web3 from bad actors, securing the protocols and DeFi platforms. The community-owned bounties on Hats Finance are extremely scalable as liquidity can grow along with the growth of a protocol.
If you are a key figure of a DeFi protocol and want to protect investors from future smart contract vulnerabilities, you should explore the bug bounty marketplace of Hats Finance. If you are a white hat hacker that looks for treasure chests ... the game is on!
Meme-Lords ... Hats Finance has something for you! PVM Entertainment and Leisure will host the Hats Meme World Cup! This global challenge aims to bring together Pepe fans, Wojak degens, humble farmers, Elon's army and even ... Greta!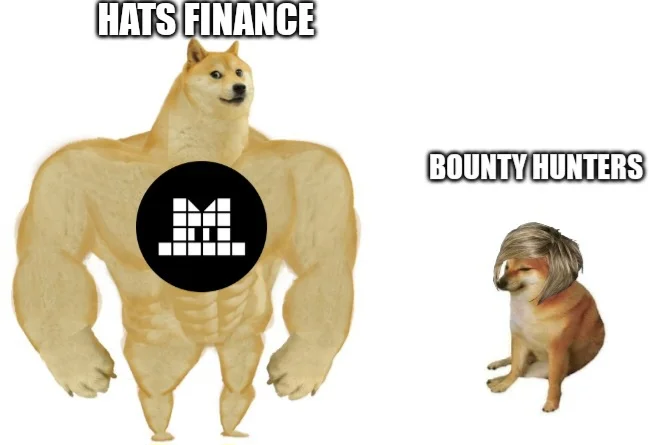 Retweet the **Meme Competition Announcement **and submit your meme with the #WhiteHatsMeme & @HatsFinance tags! Then do the usual meme stuff, tag 3 friends and follow Hats Finance to validate your entry.
Game on! Submit your best work before 01-04-2023, at 23:59 UTC! Please note that a twitter account must be at least 2 months old and have at least 10 followers! The focus of the Hats Finance Meme Competition is on quality, therefore only one entry per user!
Sharpen your sarcasm and bring your A game if you want to win one of the 4 prizes! The winners will be selected by the Hats Finance team as it follows:
The Whitest Hat Award - 100 USDC
Not Gandalf But Still Magic - 50 USDC
Good But Not WOW - 2 prizes of 25 USDC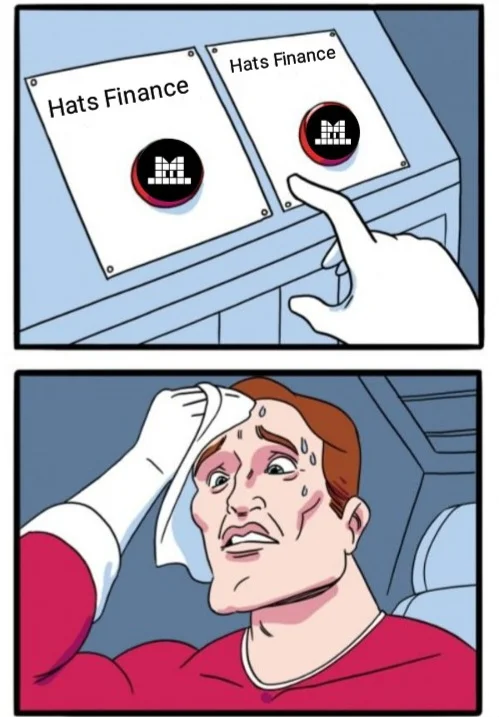 Quick Links:
Residual Income:
Hive Blogging - LeoFinance, Peakd, etc
CakeDeFi $30 DFI for new users
The fountains: PipeFlare ZCash, GlobalHive ZCash & Get.ZEN
Publishing bundle: Publish0x, readcash, noisecash, LBRY & Presearch
---
---