Powering Content Creators With Access Tokens From Coingecko
I often thought that claiming the Coingecko candies on a daily basis is pointless, but I kept doing it! Maybe I was a bit too harsh, considering I claimed some swag and won some prizes.
CoinGecko is the world's largest independent cryptocurrency data aggregator with over 11,000+ different cryptocurrencies tracked across more than 600 exchanges. It was founded in 2014 by Bobby Ong and TM Lee, evolving and delivering insights, cryptocurrency reports and newsletters.
Now I was proven that those candies are a top asset. I had thousands of them collected and none of the prizes were good ... until the Access Protocol Airdrop was added.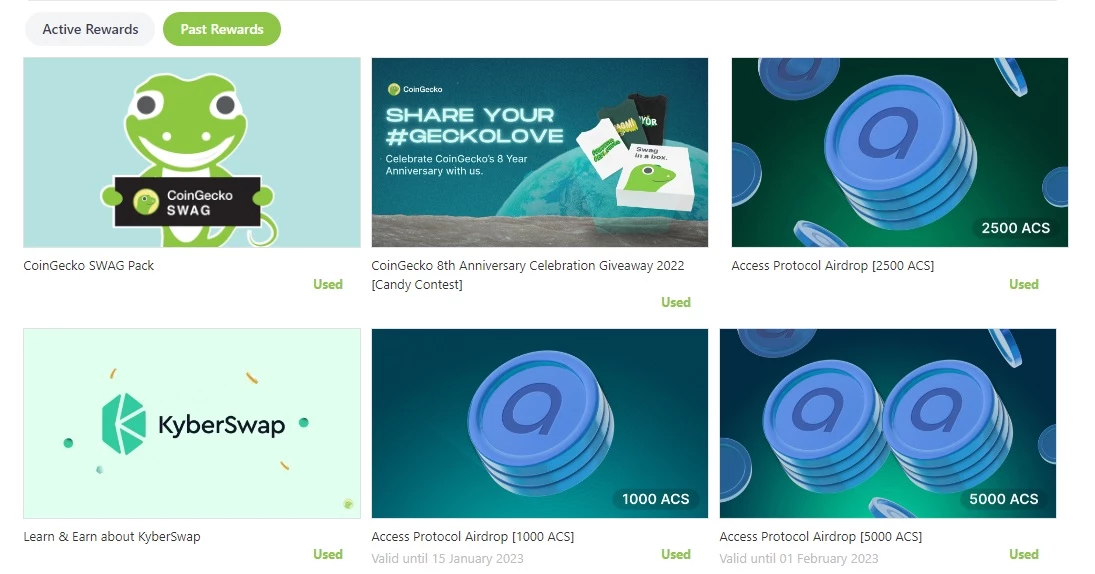 I used thousands of candies to claim three airdrop packs, a total of 8500 $ACS. I filled the forms and went through the small print, reading that the tokens will automatically be stacked in the Access Protocol Coingecko Pool. I forgot about it until I read an article where the writer was talking about the $ACX tokens that received, and I checked my Solana wallet.
I found 14,821 $ACS tokens, almost double than the airdrop I was supposed to receive. The bag had some value, even at $0.005 per token, but I decided to HODL!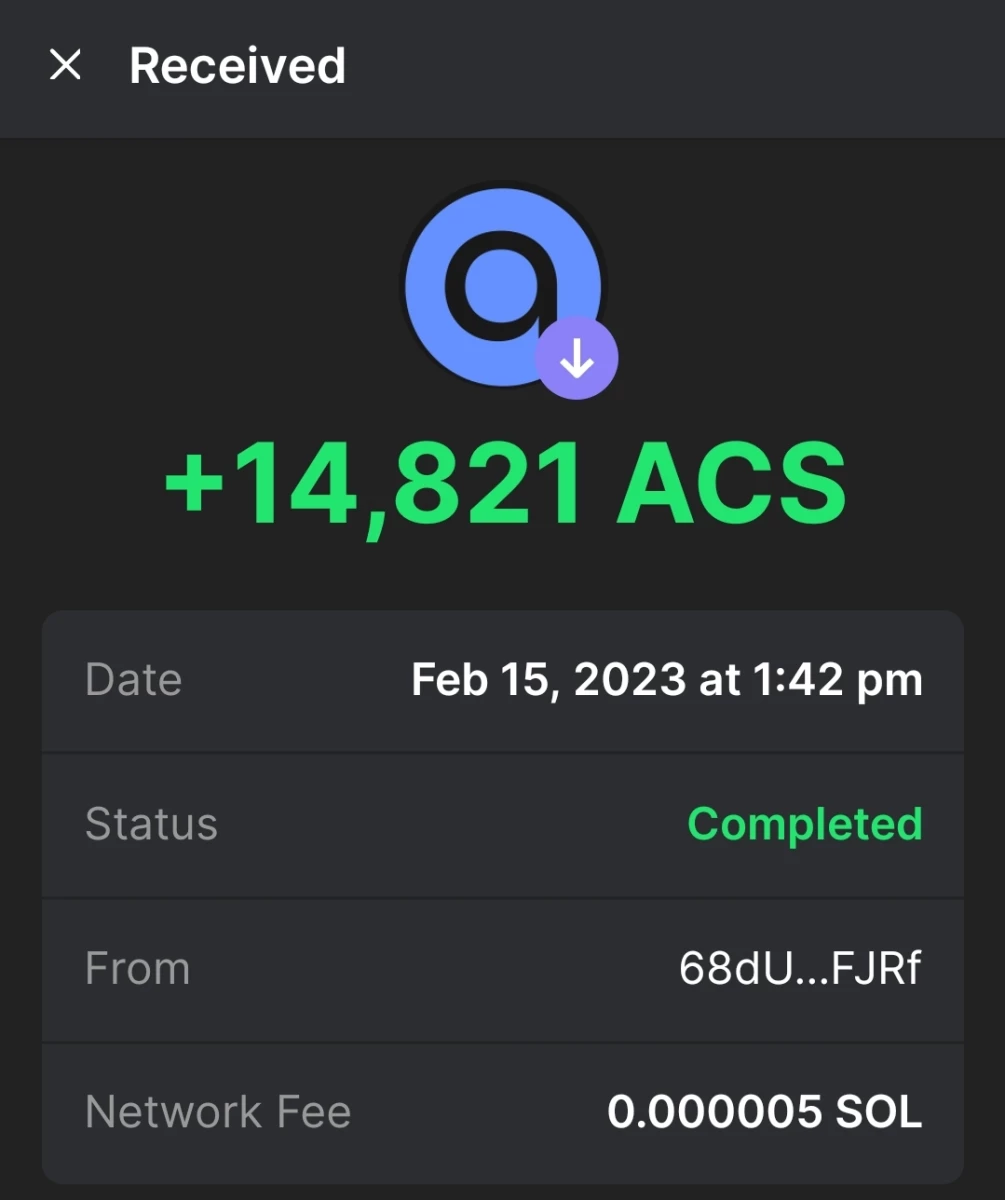 The Access crypto vision was appealing, offering a new model monetization layer for all digital content creators. By integrating Access Protocol on their site, the creators can paywall and enable premium content to their supporters. This enables all digital media companies to prioritize user experience and realigns creator incentives.
This concept has potential, and I decided to explore the opportunities. Checked with the protocol and seen that the $ACS rewards are split between users and creators incentivizes, and the consumers are rewarded for supporting their favorite creators.
Went to stake my $ACS and discovered that the airdrop in my wallet was a bonus airdrop, as the 8500 $ACS from Coingecko were staked in here. The process was automatically completed and I already farmed 371 tokens.

The airdrop is locked for 1 year, and I will be able to claim 8500 $ACX tokens on the 15th of February 2024. Time flies in the Cryptoverse, and one year is like a tea break for a crypto veteran!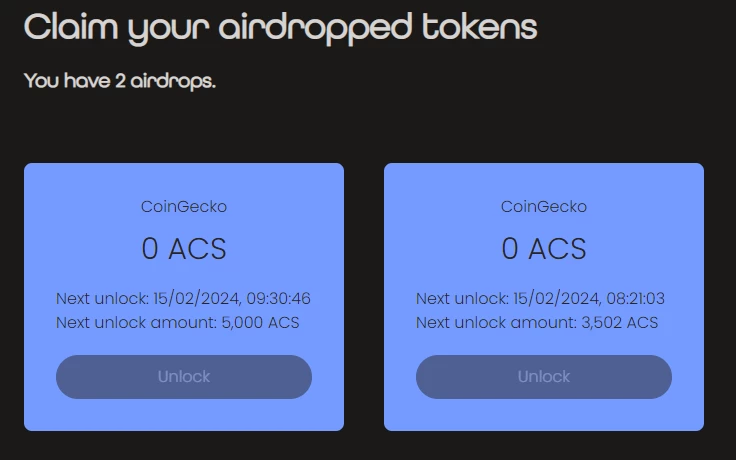 Users subscribe to creator 'pools' with the ACS token, unlocking a set of content or services determined by the creator. In addition to receiving content, when you subscribe to a creator pool, both you and the creator split a daily reward.
The locking mechanism is interesting, as the user retain ownership of the tokens and the ability to subscribe, and receive daily shares of ACS. Time to improve my daily token ratio, from 18 ACX/daily to higher numbers.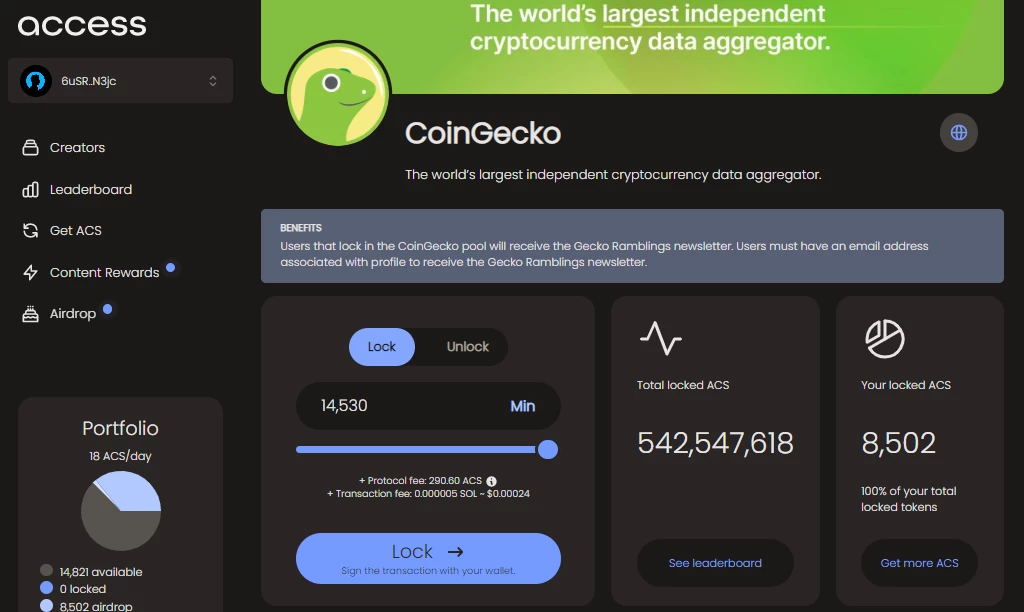 Claimed the current reward and added the whole batch in the Coingecko Pool. The subscription includes a 2% fee, which if burned and removed from the total circulation of ACS tokens.
Was a consistent upgrade, from 18 to 50 ACS per day! Want to know why I am bullish on this project? First reason will be the utility of the token, and then the burning rate is a big alpha! The total supply will get lower and lower in time, building up the $ACS value!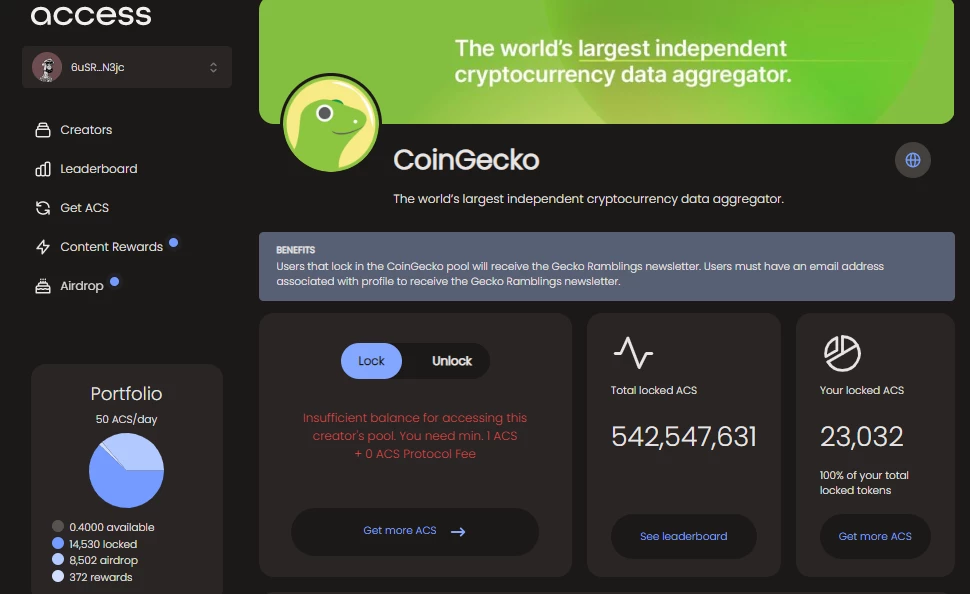 Users can stay in a pool for as long or as little as they like, eliminating the need to swap or cancel your subscription. There are no renewal dates, just constant farming.
I checked again after some days, and claimed another batch of tokens. I noticed that the daily reward dropped to 49 ACX per day, but this is a normal result of more tokens being staked in the pool.
Staked again to bounced back to 50 daily tokens, and 23,737 ACX in my portfolio. The total amount of tokens locked reached 543,405,308 on the 14th of March.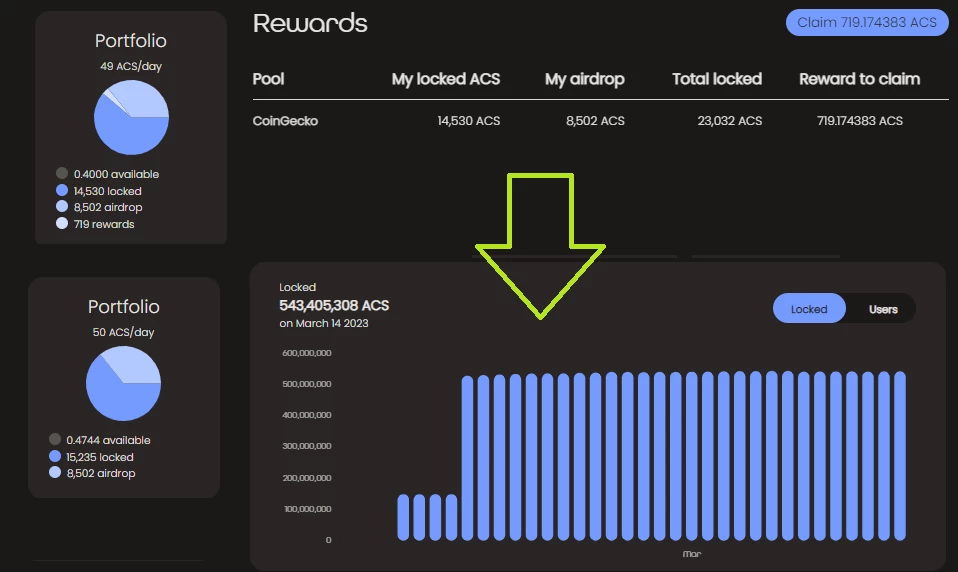 Residual Income:
Hive Blogging - LeoFinance, Peakd, etc
CakeDeFi $30 DFI for new users
The fountains: PipeFlare ZCash, GlobalHive ZCash & Get.ZEN
Publishing bundle: Publish0x, readcash, noisecash, LBRY & Presearch
---
---