Spring On Biswap - There's A Pot Of $BSW At The End Of The Rainbow!
PVM gone Beast Mode for 2023 and I choose Biswap as my trusted partner. I choose it because it's above and beyond the other DEXs and DeFi protocols, constantly innovating the tools and always listening to the voice of the community.
While the crypto market was going down, and paper-hands sold their crypto, I was stacking $BSW! Buy high and sell low was not an option, as BSW holders here handling the pressure!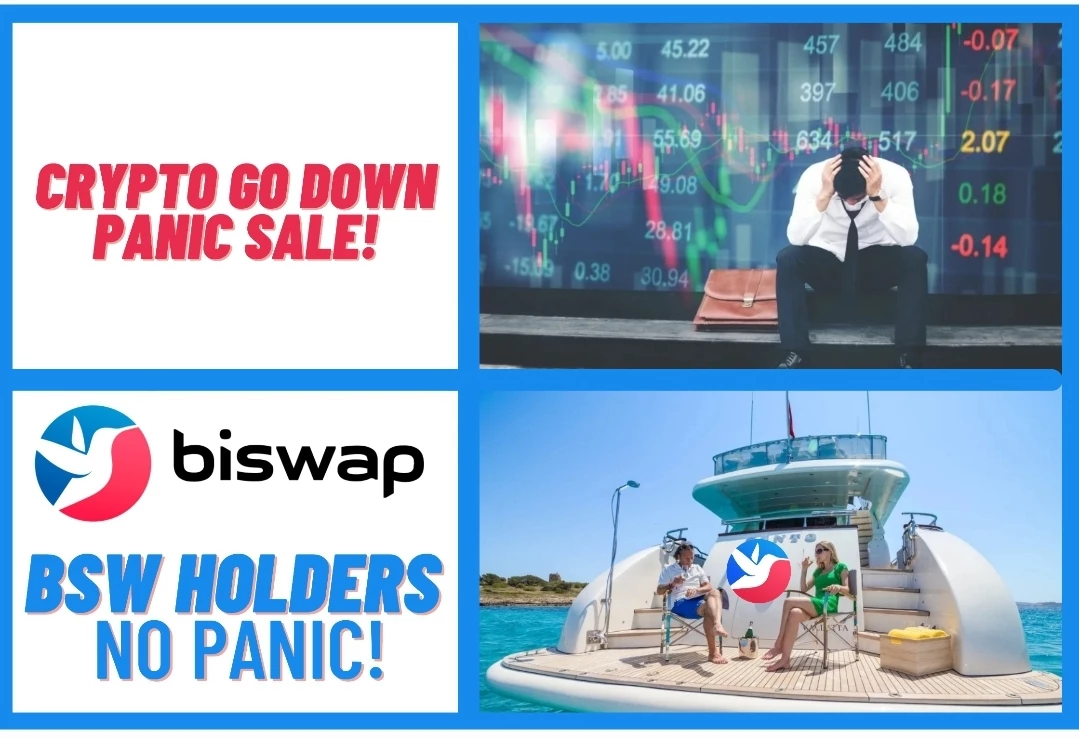 Biswap is above and beyond the standard crypto decentralized exchange, providing a wide range of crypto opportunities. The users can use DeFi tools, peer-to-peer crypto trading, NFT market, top staking options, dual-earning launchpools, unique Multi-Reward Pool and the newly launched Expert Mode
Biswap Expert Mode was created for advance trading, a dashboard with built-in Trading View that allows beginners and experienced traders to perform technical analysis. The feature has tools that help build charts, share strategies on social media, and forecast asset prices.
Go to the -Expert Mode- tap to turn on the advanced trading tools, such as Timeframe, Chart View, Indicators, Action Management, Save option, Chart settings, and Snapshot function. Enjoy dinner with "candles" and read algorithms that predict the future price behavior of an asset based on historical data instead of good night stories!
Expert Mode is an excellent opportunity for beginners and experienced traders to simplify the development of technical analysis using the tools described above. They contain many automatic patterns and indicators that help to predict the market situation.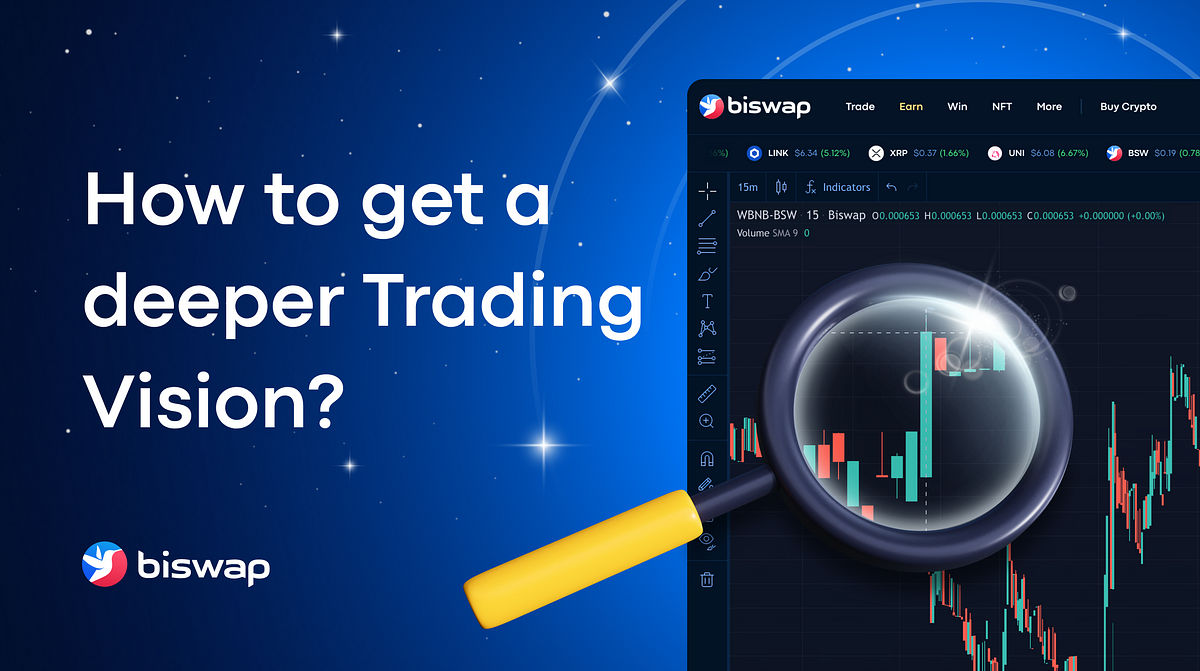 You will love Biswap if you are a trader, a degen farmer and even a content creator. You can become a Biswap Space Agent if you are active on social media, writing crypto content and have a high number of followers.
The Space Agents Program was created to showcase content creation skills and reward the participants with $BSW. Boost the audience and get up to 20% in BSW via the Multi-type Referral Program Options. Become a Space Agent and aim for the pot of $BSW at the end of the rainbow!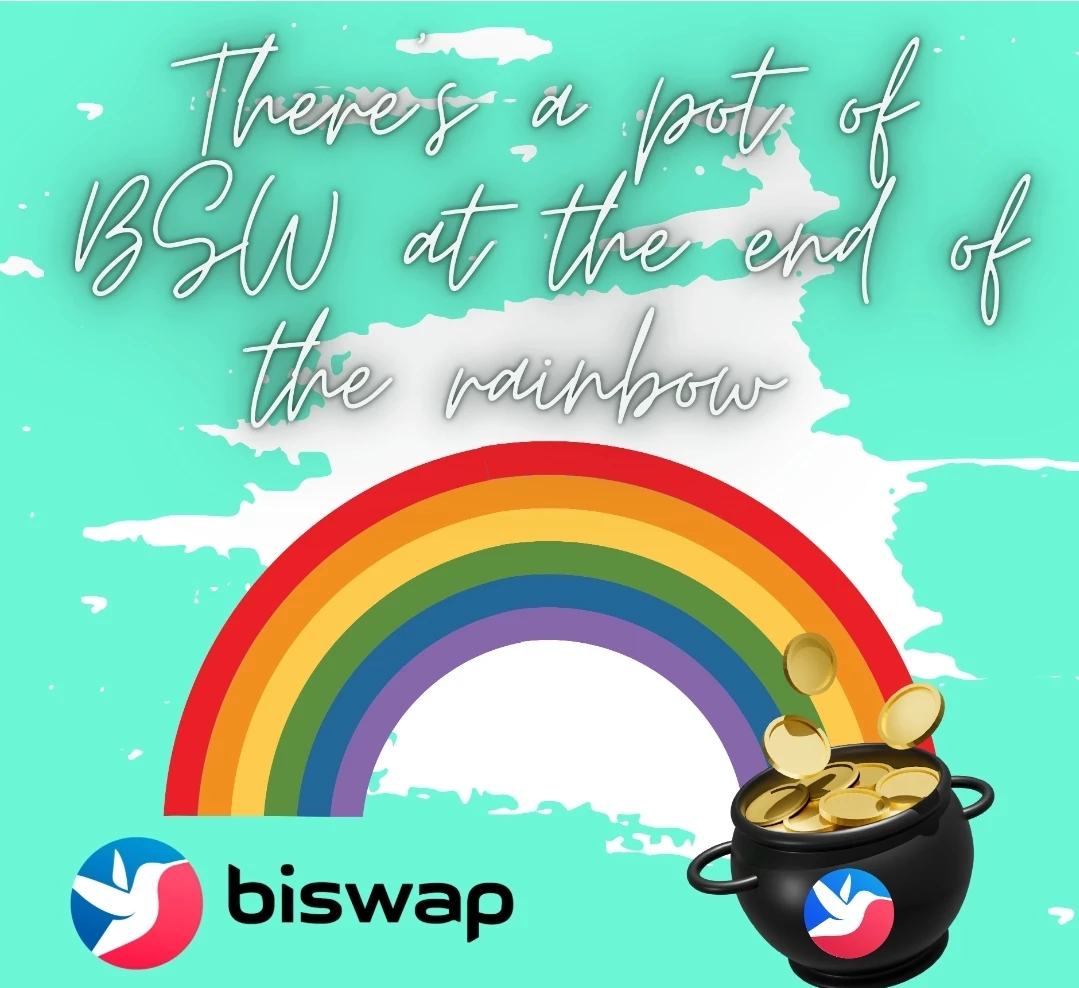 March comes with longer days, snowdrops , St. Patrick's Day and new Double Launchpools! Started the Spring with fresh farming in three launchpools, adding ETH, ZIL and wBNB in the basket!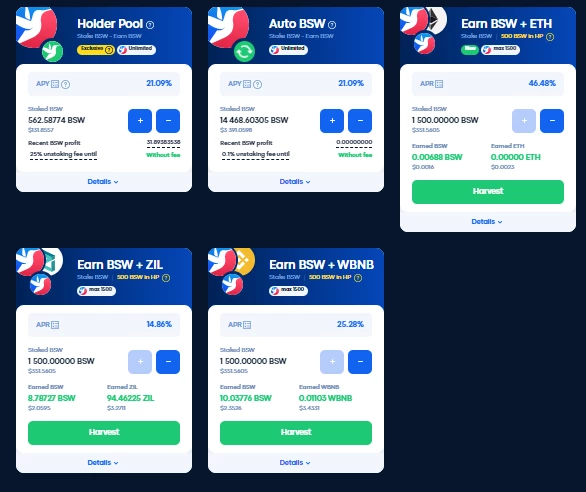 I enjoyed watching FUD and panic sales all over the social media, as people still buys high and sells low! I am a Biswap Veteran, a proud Space Agent, and I know that 1 $BSW = 1 BSW! HODL mode and power farming in the Double Launchpools is the only way!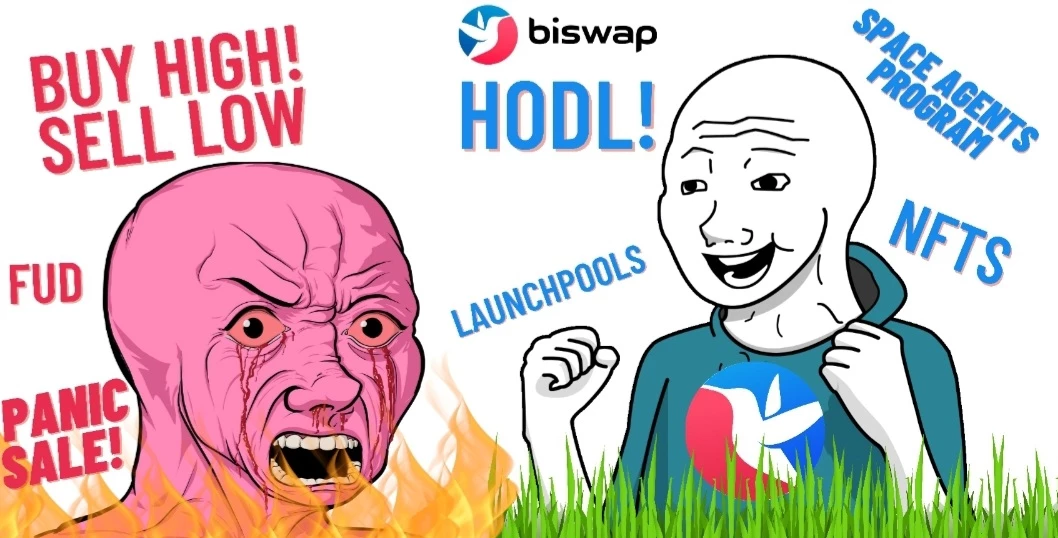 Spring came with snowdrops and auto-compounding $BSW! While the weather was improving, more rewards where stacking in the BSW + ETH and BSW + ZIL pools!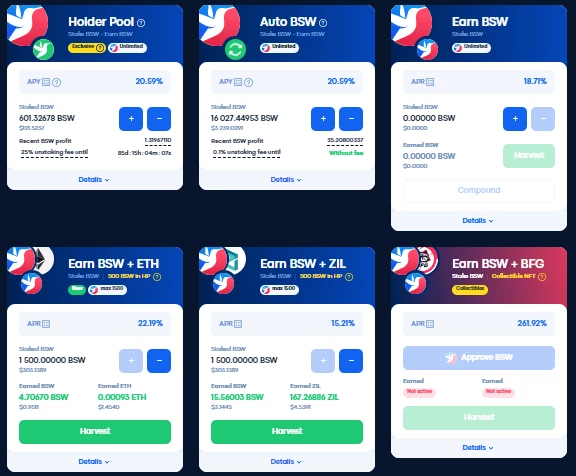 To plant a garden is to believe in tomorrow ... to stake on Biswap is to believe in the future of DeFi! Farming and earning BSW is to believe in the power of crypto and blockchain solutions!
To plant a garden is to believe in tomorrow... to farm in the Double Launchpools is to be crypto savvy! During March I could farm from one... or two ... but from three Biswap Double Launchpools! I was compounding $BSW and earning Bitcoin ($BTC), Ethereum ($ETH) and Zilliqa ($ZIL) on top of that.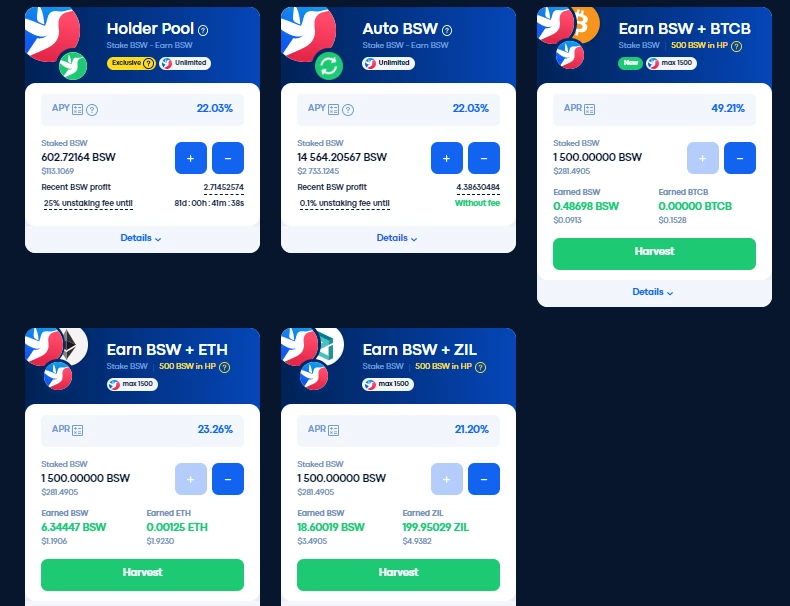 Zilliqa is a blockchain created to solve Ethereum's scalability and transaction processing problems. The core feature is the outstanding foundation to build applications and networks that require high transaction throughput.
I liked this project since launch and I am staking a bag of $ZIL already. You can never have enough crypto, and added more staking power thanks to Biswap. I farmed 211 $ZIL and added them into the staking pot, earning at 17% APY.
Spring smells green, spring smells Irish! I celebrated St.Patrick's Day with some Guinness and Potato Cakes, watching $BSW surging in value. Had to shuffle some tokens around, as the Zilliqa Double Launchpool has ended.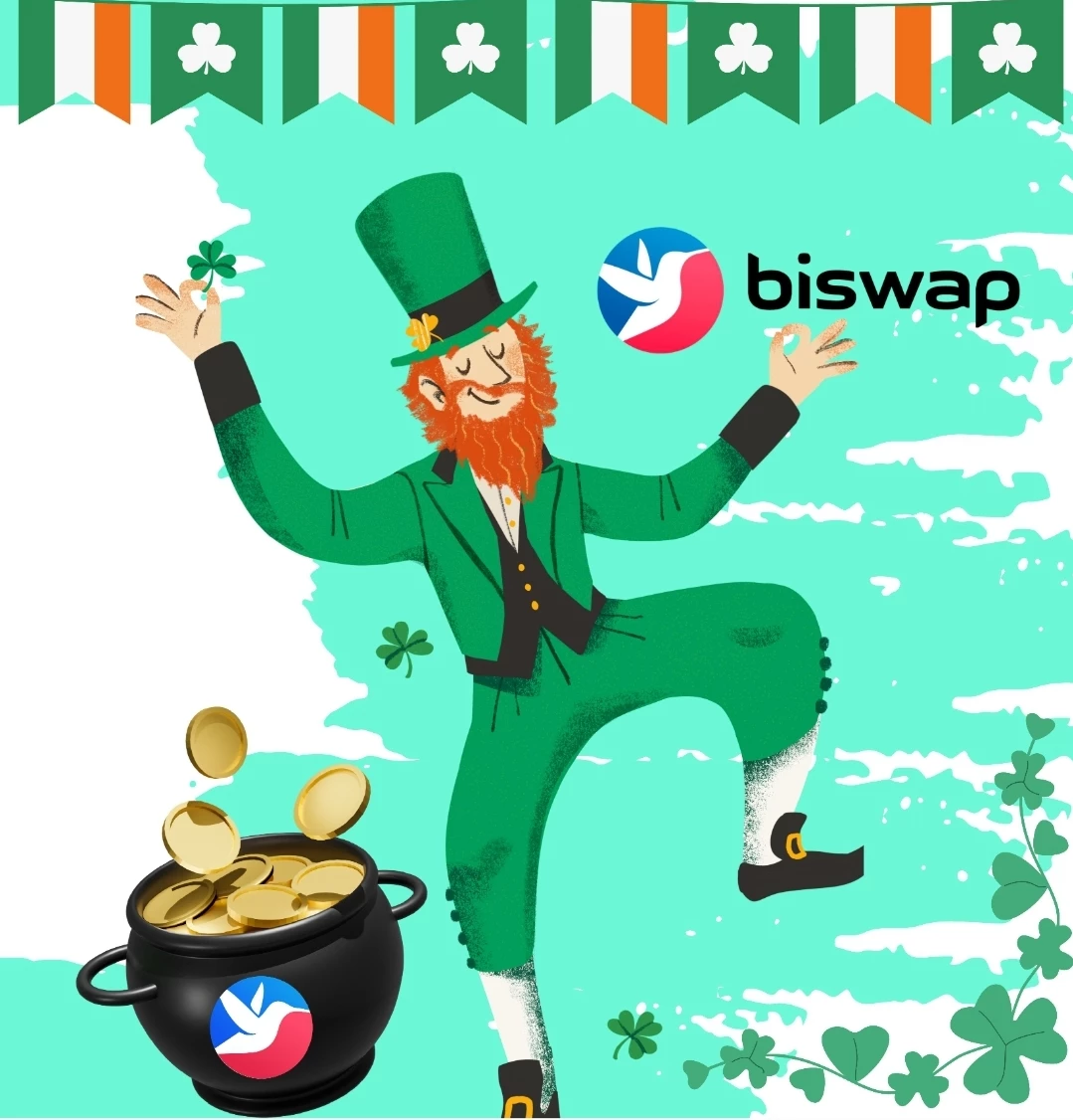 I added the BSW tokens into the Auto-BSW Pool, and I patiently waited for the new Launchpool to be announced. Spring came with cash green vibes, and farming at an accelerate rate!
I am currently auto-compounding $BSW at 21.53% and farming Bitcoin at 32.16% APY. Ethereum will get the crypto crown in the next 3-4 years, and farming $ETH on Biswap will prepare my portfolio for a better future!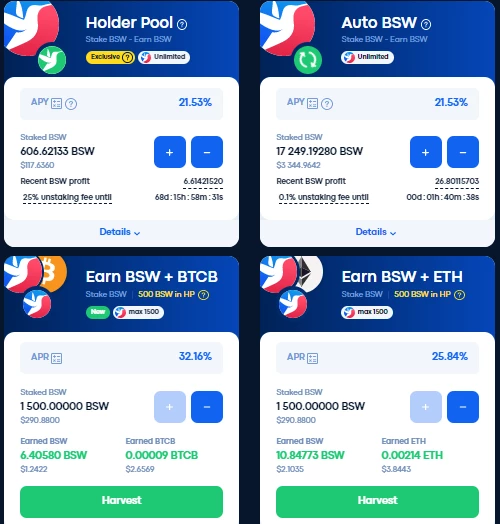 The Biswap Ecosystem keeps growing, with more wallets added and even more listings. The number of integrations reached a record number, and Biswap is slowly turning into a crypto behemoth!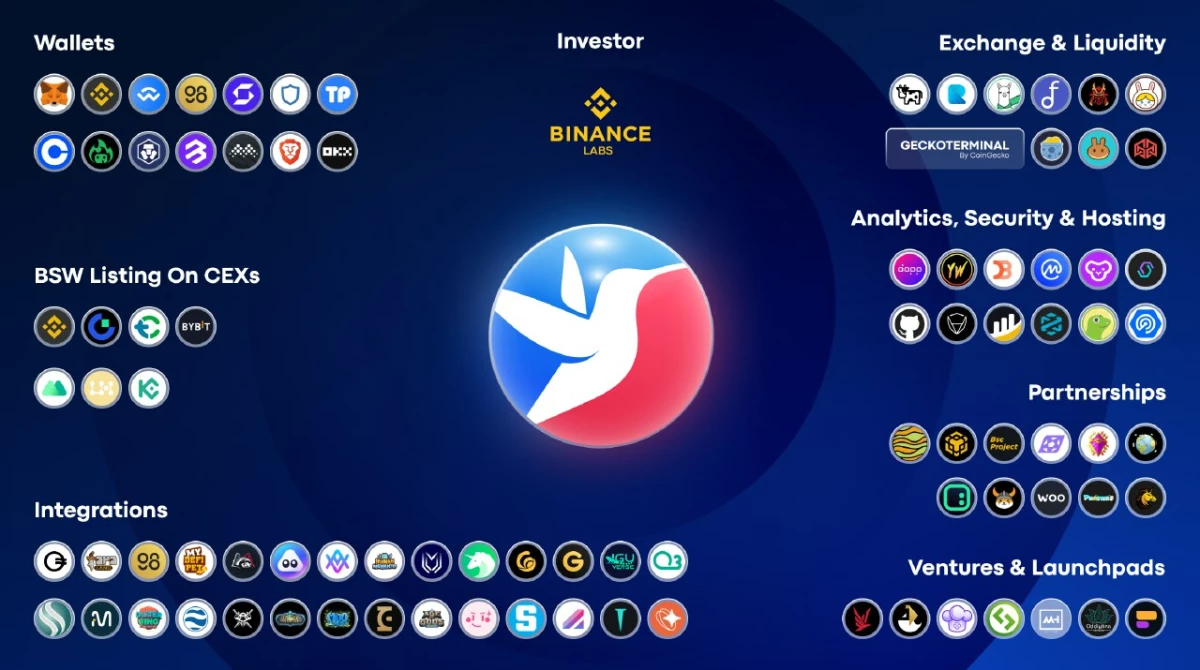 Love you Biswap! You helped me to have clear goals and motivated me! My plan for 2023 is to reach 23,000 $BSW tokens. This is the realistic approach, as the true challenge is to have 30,000 tokens by the end of the year. I am now at 20,855 $BSW tokens and I am confident that stage one of my target will be achieved before the summer!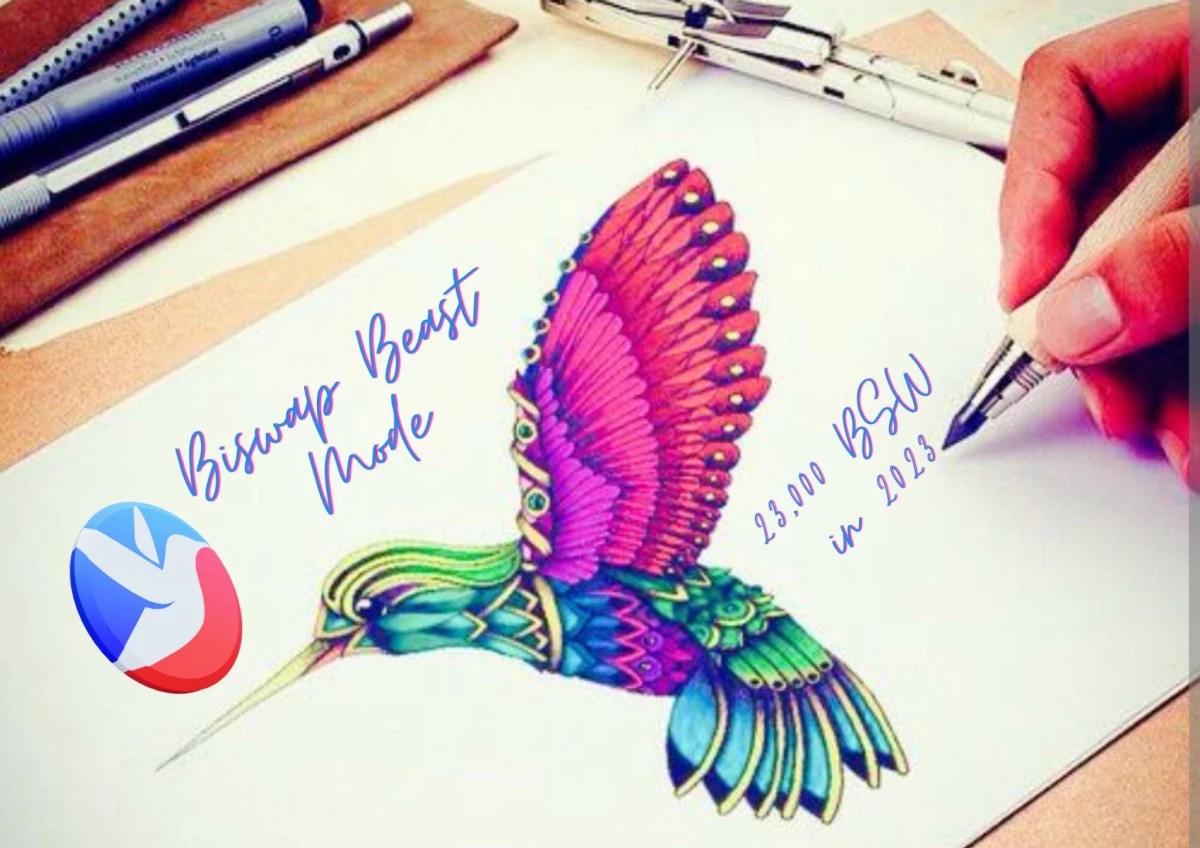 You will fell in love with the vibrant Biswap community, where you can play games and win $BSW on a daily basis. Biswap users are invited to bring constructive feedback on social media or in the local communities.
Join me on Biswap and let's go Beast Mode togather! Join the Biswap Social Media and Local Communities and be up to date with the blockchain evolution. With Biswap you can read, learn and explore in your preferred language: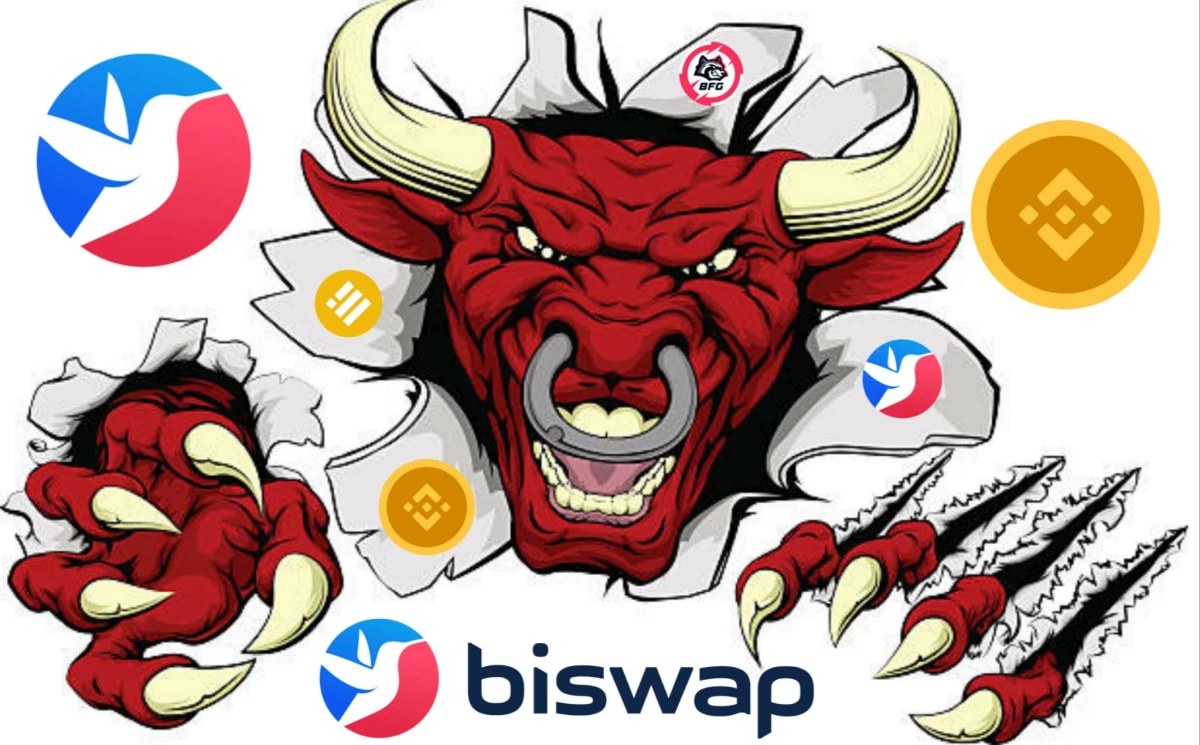 Residual Income:
Hive Blogging - LeoFinance, Peakd, etc
CakeDeFi $30 DFI for new users
The fountains: PipeFlare ZCash, GlobalHive ZCash & Get.ZEN
Publishing bundle: Publish0x, readcash, noisecash, LBRY & Presearch
---
---