Bay Mau Watercoconut Forest - Live a Day Life of a Fisherman
During the time working as a tour guide, I often travel away from home and have to stay in Hoi An for couples of days taking a tour. Therefore, if I have time after a tour, I usually ride a bike around Hoi An country side to cool down and find a relaxation.
Bay Mau Water-coconut Forest is not far from Hoi An old town and it is a destination where I can find friendly local friends and an authentic local life.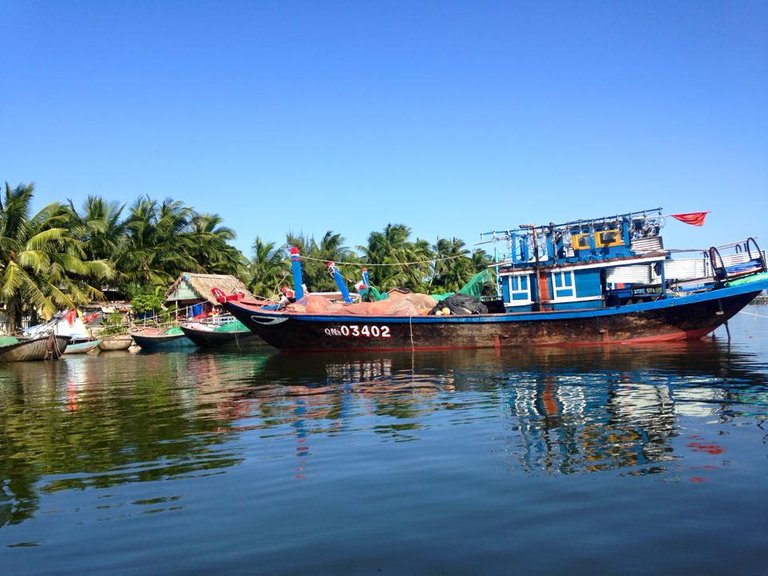 Bay Mau Forest is full of coconut trees which grow on shallow muddy water. They are different from normal coconuts, look like pines and their nuts do not have water in them. It is so irony that water-coconut does not have water while dry coconut has much water in it. So do not judge a book by its cover.
My unintended trip came true when I and my roommates had an afternoon off. We decided to ride bikes to Cam Thanh village where located Bay Mau forest. The name Bay Mau means Seven Acres, however, the real area of this is smaller because of human activities. The recent efforts of locals is expanding the area of the forest with new grown water coconuts. I hope to see a lost large world of water nature soon.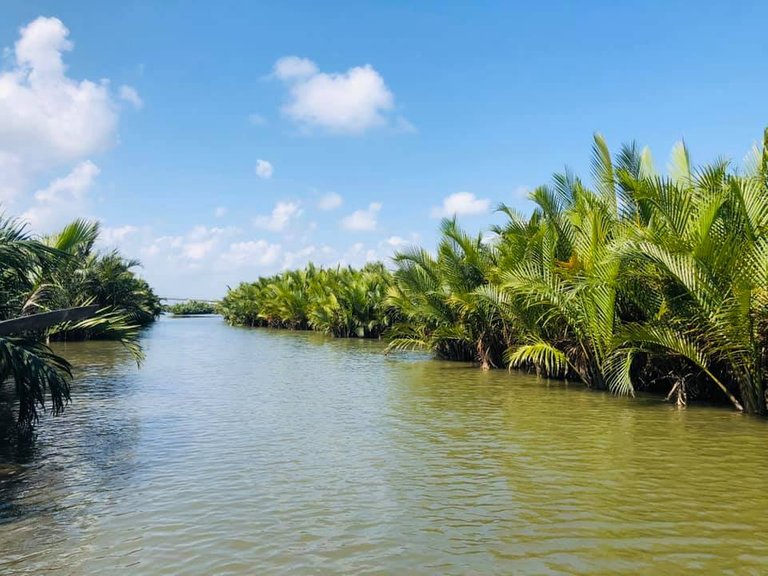 Photo credit
The area is one of destinations in Hoi An where people can go there by cars, bikes or cyclos. We can enjoy the tour of round boats which lead you through tiny water ways. The smell of mud and cool air under coconut canopy is a great experience for visitors. Local boat riders often make origami with coconut leaves but it can cause harm to the young coconut so it is restricted later on.
The local services here also provide some dance on round boat or experience of fishing, throwing fishing net. During the war, this place is a hidden base of National Liberation Front, in which the condensed water-coconuts became a great camouflage for the base.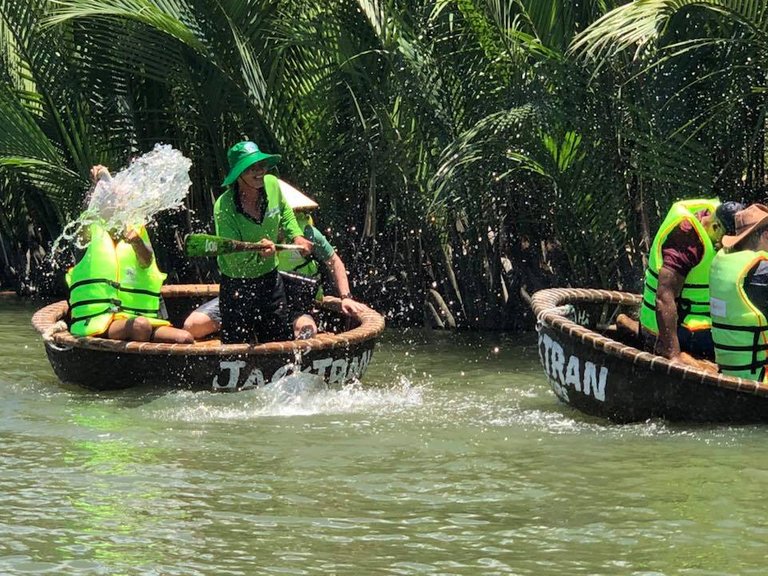 Photo credit
However, I did not come here for tourist activity, my trip was for a wandering soul seeking an authentic fisherman life.
After our bike ride, we came to my local friend Mr. Tan who is a fisherman. Sometimes, he takes people on round boat tour but his main job is fishing offshore.
We arrived his little house after buying some food to cook there. We were welcomed by his family and he took us for a catch at riverbank. The food what we bought was prepared by master chef - Tan's wife. :D Our bro did not mind his dirt to catch some fish. The result was not much so we gave them to cook porridge for her kids.
On a daily basis, the fishermen here use round baskets which can approach the muddy land next to coconut trees to catch crabs. Oysters are also abundant attaching to the palms. Local people can easily have some extra food for their meals only with a small knife to take oysters out. During low tide, many fish from sea come over to lay eggs. Therefore, people can catch some fish which lives both in fresh or bracket water. Long nets or throwing nets are both used in these fishing.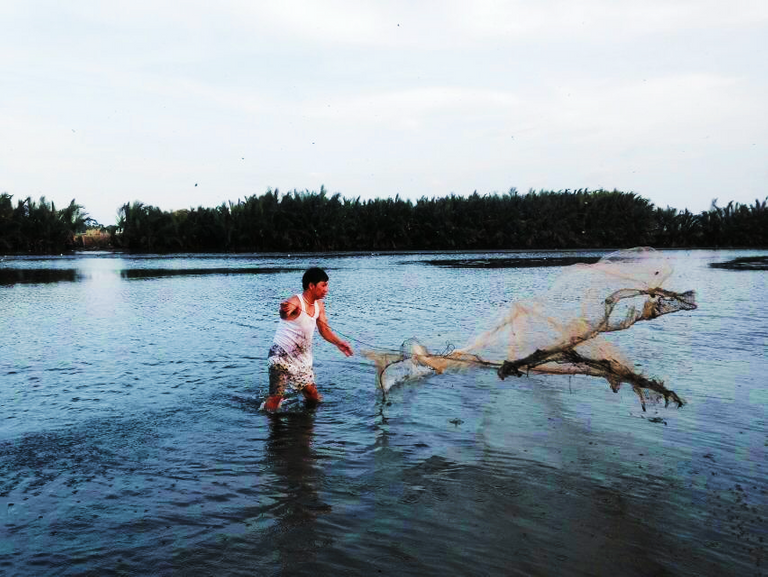 We jumped on round boat to get along tiny water way in the late afternoon. The view is so good when I feel we were dipping ourselves in the purple of sunset.
The boat looks small but it can carry many people, specially tiny Vietnamese like us. There are some different way to paddle the boat depending one or two paddlers. In some case, fishermen can move the boat by crouching up and down.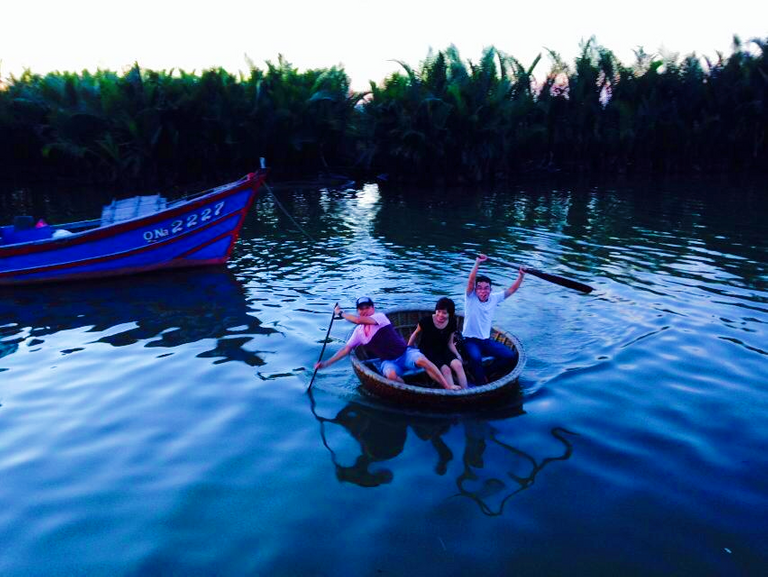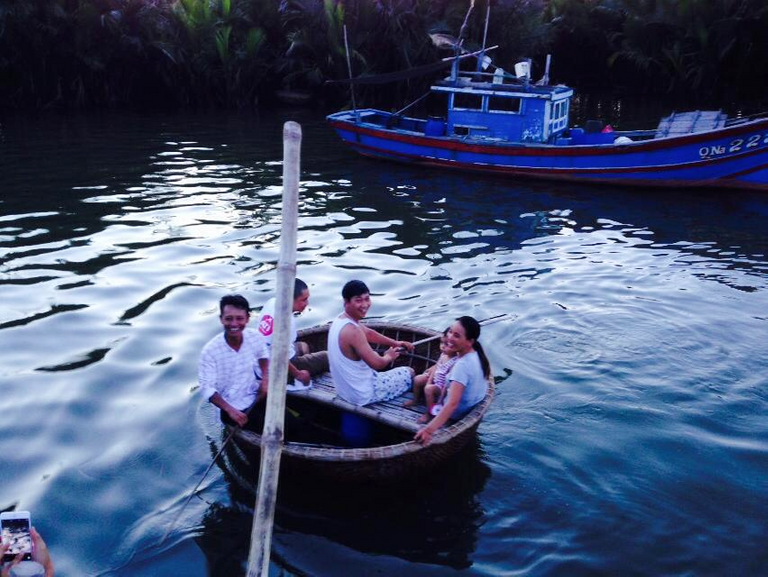 We headed to Mr. Tan's fishing boat parking near river mouth. To get there, we paddled in pretty dark waterway with coconut canopy. The forest was like a maze under the dark so it was pretty hard for an amateur paddler like me. The feeling going in the dark seemed creepy and I thought I had been lost in middle of the forest.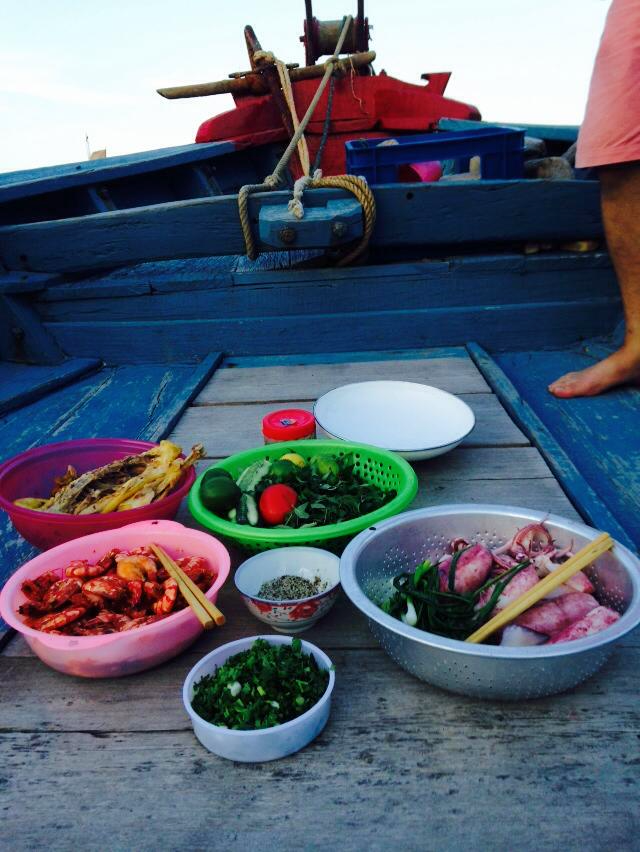 A night party on a fishing boat treated us well by jokes, stories and share of joy. We had squid, shrimps, chicken and fish porridge. They were so fresh and tasty. I even have my mouth watering when I am writing these words. I believe that the atmosphere thrive our taste and the real experience with generous and friendly fishermen is spices for this colorful life.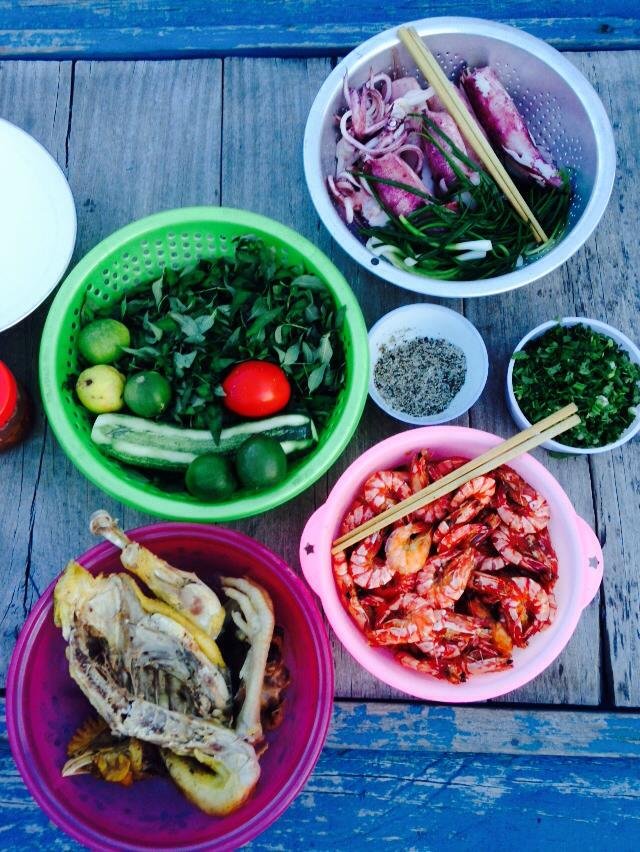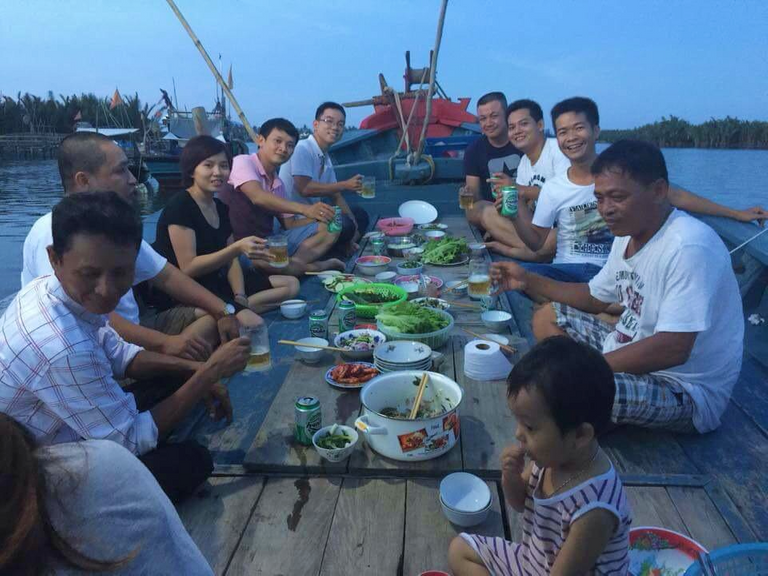 We had food together as a family. The breeze flow off all busy life. I felt like I had escaped from the fast moving time and had come a different world. We enjoyed food, enjoyed friendships and enjoyed music.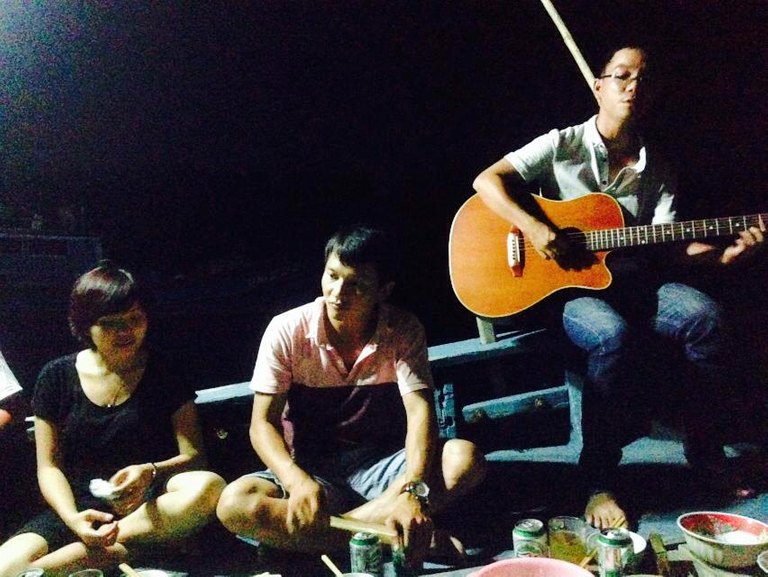 Sky came dark but our heads came bright. Music is never an old treat for the soul. I sang like a shepherd sitting alone in the world of music, connecting to the sky above and the water below. I erased the barrier of space and time in that moment. When I write this words, I wonder myself that I was high? I never use drug or magic weed but I think I flew that night. I flew with the beauty of music and nature.
Saying good bye to the short trip to an authentic countryside, I was back to normal working days but the energy it brought was priceless. Sometimes in our life, a silence note can save our mind and soul. And the experience in a quiet Bay Mau forest has done it!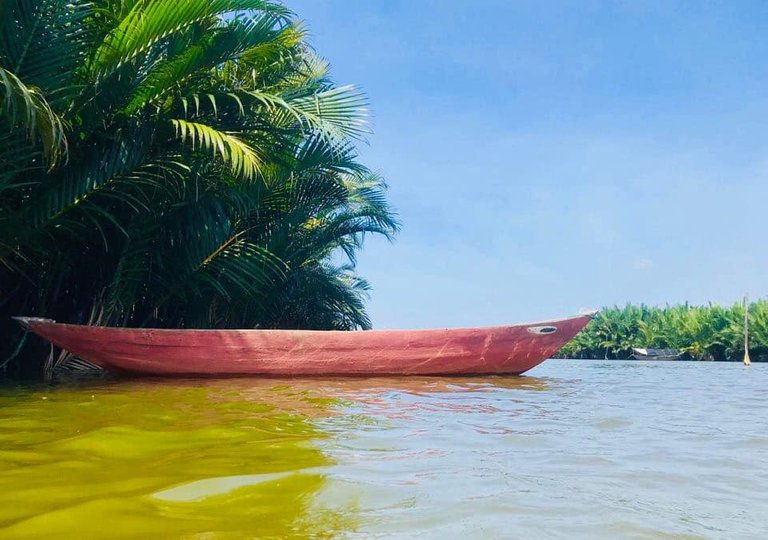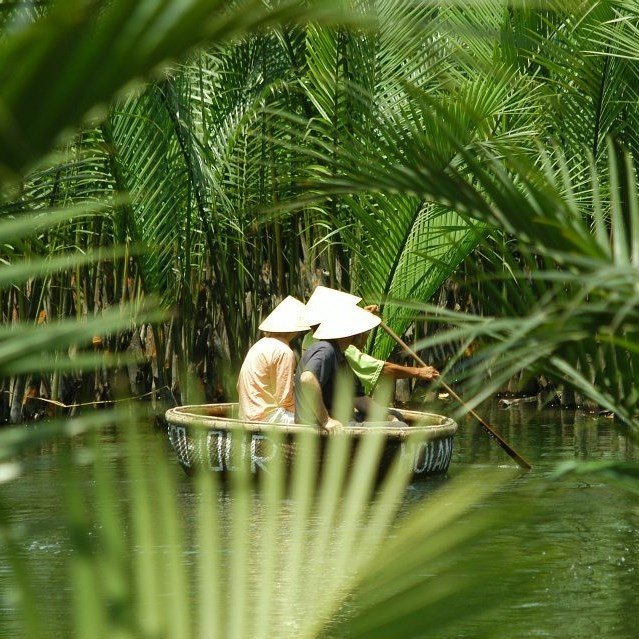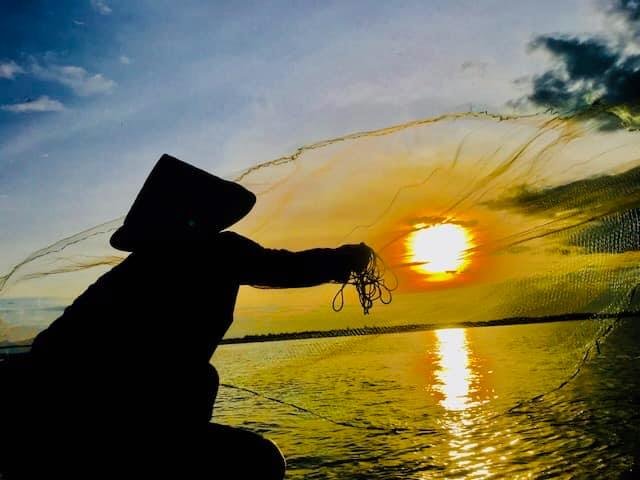 Photo credit
@tungphong
[//]:# (!pinmapple 15.876118 lat 108.373601 long d3scr)
---
---