Succulents For Mother's Day
I was thinking what I can make for Mother's Day, well what kind of theme I would use to decorate whatever baked goodies I could come up with today. I saw some garden themes and florals made by my friends which they shared with me through the week. I got inspired by how they made use of their imagination and decorating skills. Those are lovely and life like and so I took on the challenge. I was set to create something life like and artsy at the same time.
Here I present to you my foodie friends, the cupcakes I made with succulents theme.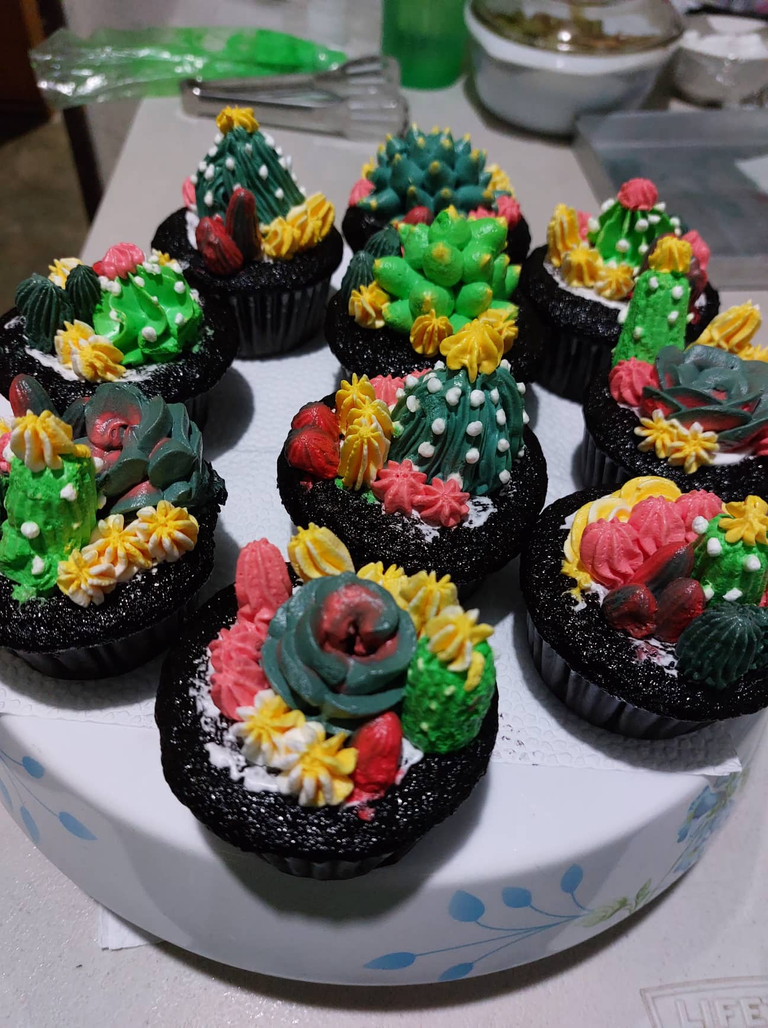 I got a few pieces here showing different kinds of succulents. I made some research first and carefully choosing which succulents I would recreate on my cupcakes. I am not yet confident with color choices but the ones I have here are practically what I have in my kitchen. It is a matter of mixing some to come up with those that I do not have.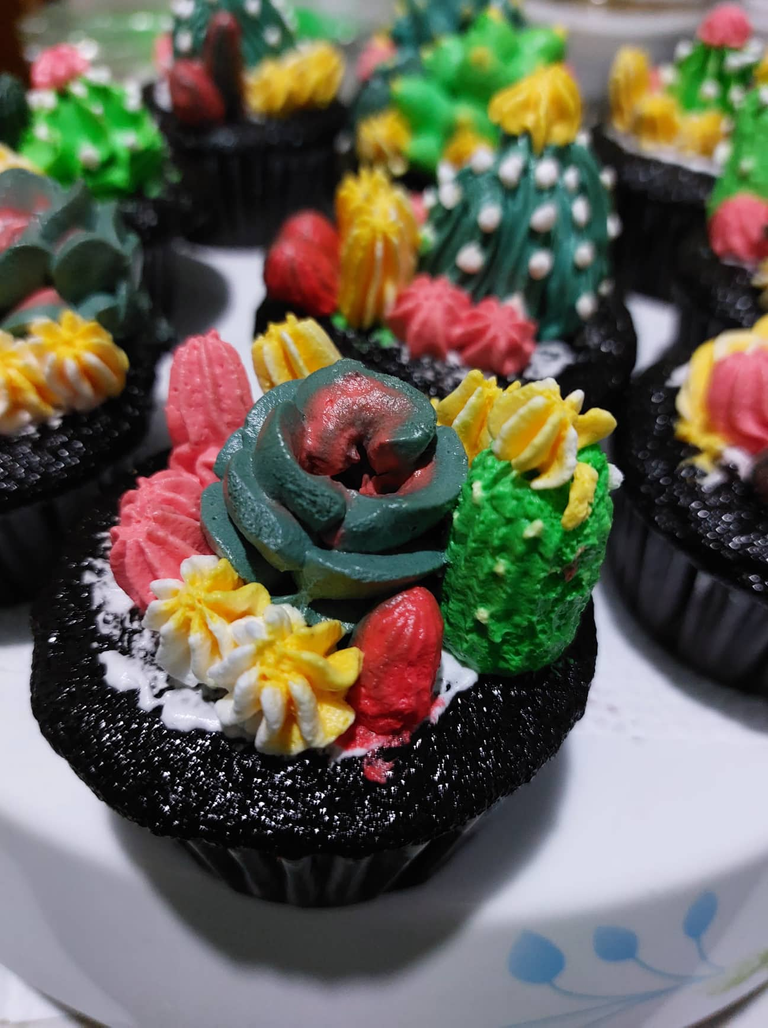 It was a trial and error but by far this is the most satisfying experience that I had. It was challenging browsing the net searching for the right succulents. Those which I think I can make in less time and are not too difficult to achieve. I love how grouping several vibrant colored succulents actually worked in my opinion like this one on the photo. I thought they would clash but I love some pops of bright yellows and pinks and greens.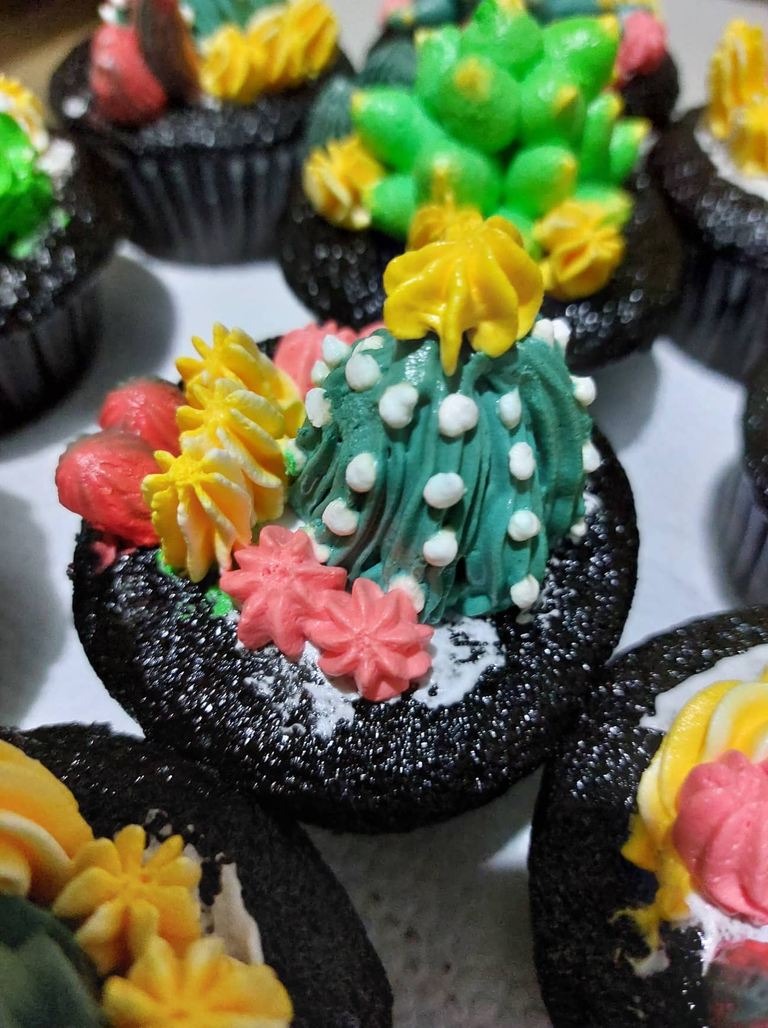 We have this kind of succulent when I was young. May not be perfect but this evokes some memories of my childhood that is why I like it.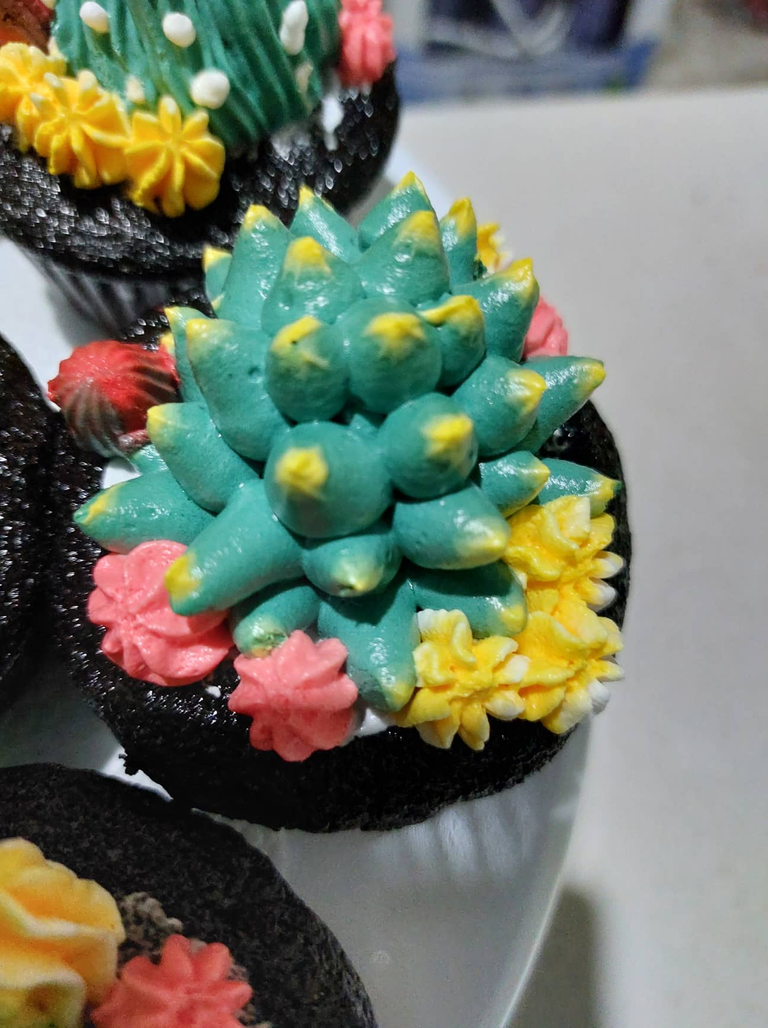 This one I had seen on my sister's garden. One of my favorite to create. those little flowers at the bottom worked for me.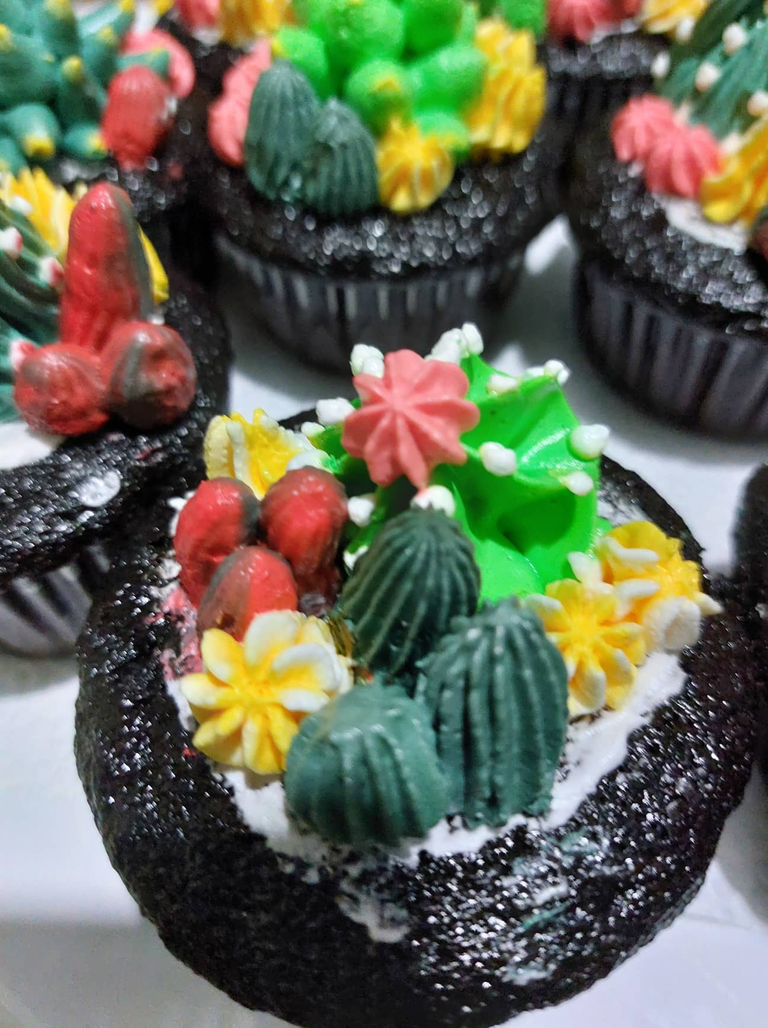 I also like this one because of those three dark green outgrowths. Very easy to make but they look quite beautiful.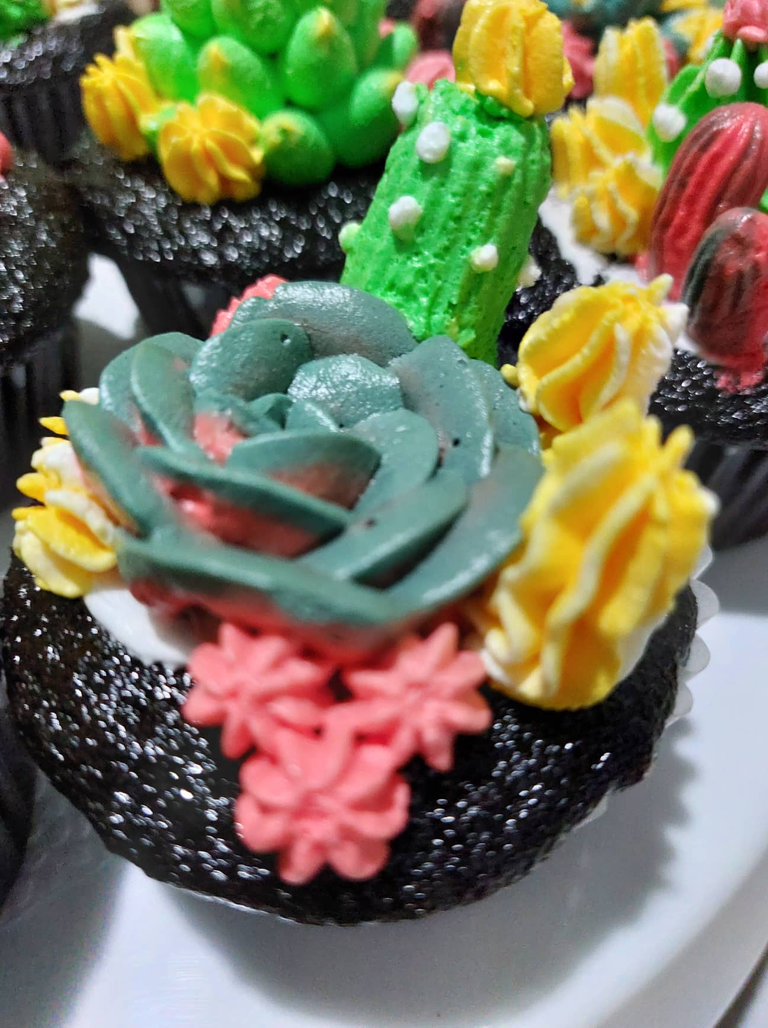 The two tones for this rose like looking succulent is simply beautiful. I am glad that combination worked.
These are ready for tomorrow's celebration of Mother's Day. I could not sleep as I feel really excited to show these to my visitors. Hope you guys like my post today.
Keep discovering. Satisfy your curiosity and never get tired learning new things


---
---