BAGGING A SWEET 9$ PROFIT FROM THE 24 HOURS PUMP⛽⛽⛽💸💸💸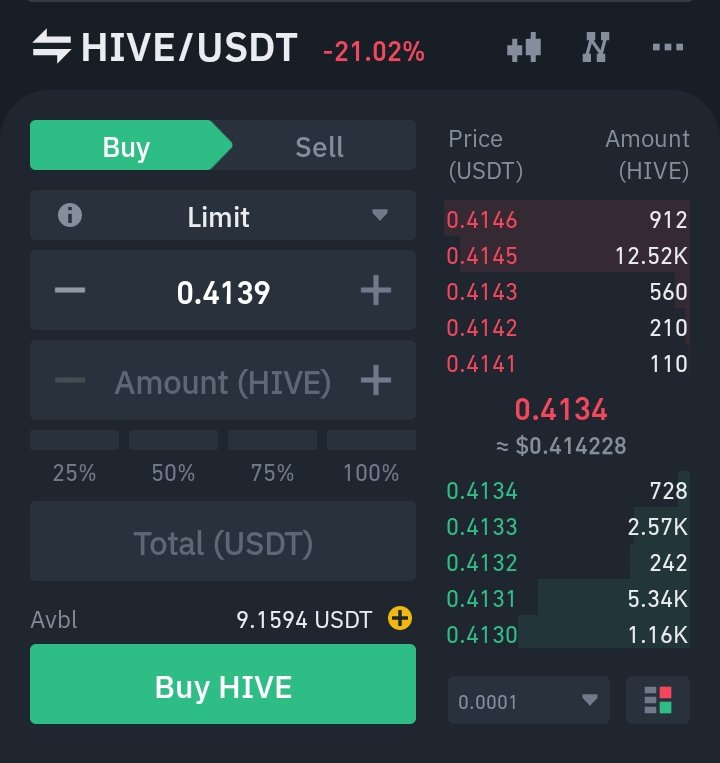 If there is one thing I have learnt as a crypto enthusiast from both my mentor and also the hive blockchain itself, it is to never joke with any little pump that takes place and so far so good I have been walking in the paths he laid for me while training me on crypto/hive...
I have now gotten very accustomed to how binance trading app works perfectly well because that is where most of my transactions takes place upon any little pump in the rate of hive...
I think I am now addicted to profits lol, that means I am now addicted to making money and that is a very good addiction I think and I love it that way, I don't care how little the profit is in as much as it is money I will always be happy about the little I gain from every pump and just as we all know it has happened again...

If I was told there would be a pump in rate of hive yesterday, I would argue continuously because I think at this point we are still in the bear market so there is no pump until an external force or factors cause a little pump which mostly lasts for hours before it dips again...
I retired to my bed two nights ago by going offline on hive and was on my bed seeing K-DRAMA series and after two straight hours of watching it, I decided to check out what was going on in the neoxian city and the next question I was asked was; what was keeping you awake fox???, is it because of the hive pump???...
This question made me run to my binance app and guess what I saw hive at 0.51$ and I could remember vividly that I left hive at 0.42$ before going to bed...

It was at this moment I decided to utilize this opportunity by making profit from this little pump, I was having second thoughts of selling at 0.51$ because the same mistake happened last month after selling at 0.55$, it pumped to 0.6$ and I didn't want to loose money...
I decided to wait a bit to see if it was going to pump more but guess what?, while waiting it dipped to 0.5$ and I made up my mind to sell at that moment, I moved 200 Hive to my binance and decided to act smart by playing a wise game...
I sold 100 hive at 0.5$ and got 50.5 USDT and decided to wait and see if hive pumps to 0.6$ then I sell the remaining 100 and that makes it a win win situation but as we all know it might turn out sideways because it might pump higher than that...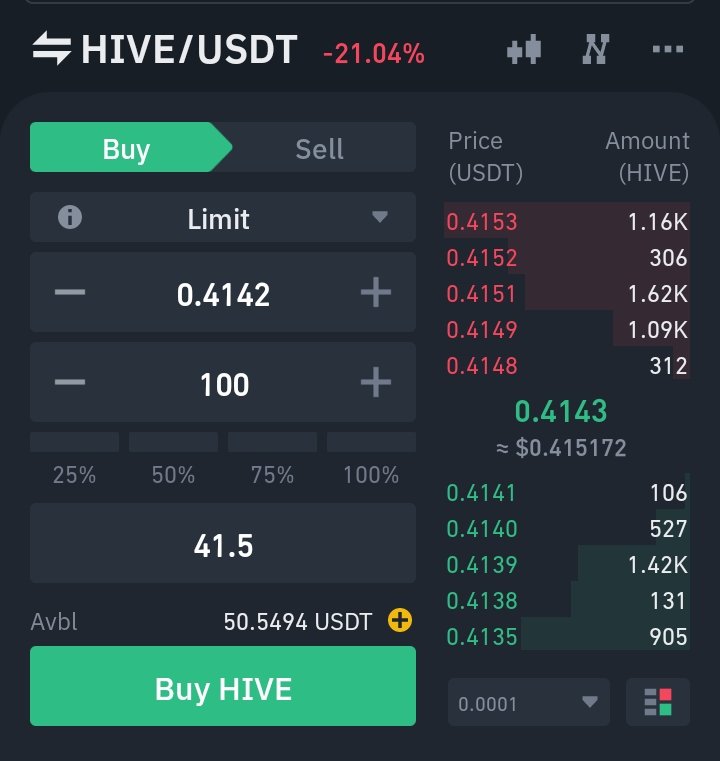 I was not scared because I knew this isn't the bull market yet and I am sure there won't be further pump after 0.6$ and I decided to shoot my shot and sold 100 hive...
I got my 50.5 USDT and headed to bed only to wake up to still see hive at 0.5$, after few hours it dipped to 0.46$ and I could smell profits from afar 💵💸😋😋😋...
I decided to wait patiently for it to dip to 0.4$ before buying back then I will be making a profit of 10$...

I waited for hours and hive was still dangling at 0.48$ and 0.46$ lol, I just decided to forget about it and that was how I slept off and woke up this morning only for me to see hive at 0.42$ and smiled fell down from my face because I could smell my juicy 10$ profits...
After waiting for some time, I decided to buy back my hive at 0.41$ on binance because I concluded hive wasn't going below that for now and I don't want to loose my little profit and that made it reduce my profit to 9$...
Now I bought back my 100 hive with just 41.594 USDT and I was left with 9$+ in my wallet as my juicy profit and I decided to send back to my hive wallet to keep stacking again for another pump until we enter into the bull market...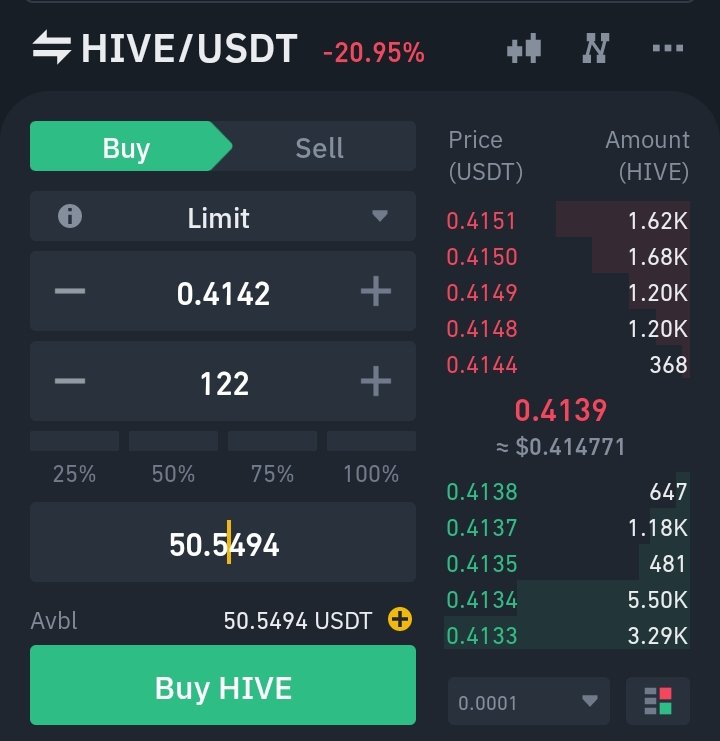 It was a yummy profit right there and I think I am not the only one who took a little profit from this pump???, thanks to my constant accumulation of hive I was able to bag a beautiful 9$ from the 24 hours pump and that is approximately about 22 HIVE PROFIT...
To my fellow hiveans who don't accumulate hive, I think this the best time to stack up your hive because I sense something big coming soon and I dont want you to miss it by not having enough hive for the massive pump...
You can still keep up with stacking of hive, hbd and also hp if you truly want to enjoy this future pump, don't make the mistake of loosing the big pump in the future...

In summary, I think the more I keep making my profits from every little pump is the more I want to keep stacking my hive because I love it and this is not to oppress you all but to encourage you that there is a huge benefit in stacking liquid hive and I am a living testimony of that...
In conclusion, shout out to @burlarj and to other external factors that lead to the short hours of pump that took place yesterday, it was nice bagging some dollars...
   THANKS FOR READING...
---
---