MY BRO GOAL HAS AN ALTERNATIVE....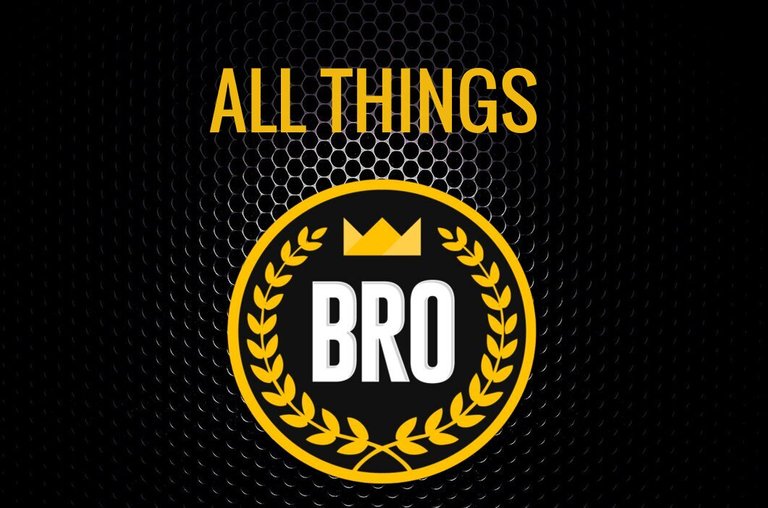 source
The journey keeps on getting harder day by day and after trying my best to make everything work, it just seems like my best isn't enough, the more i long for it, the more it slips from my finger and that is making me very worried....
This is me speaking in parables but fret not, you all will understand what i am trying to say soon, ever since i joined the hive platform, i have been doing my best to be equipped with all the knowledge i need to survive on the platform, bit by bit it all started coming and then i stumbled upon the BRO COIN...
I heard about it from my mentor and some of my friends from the neoxian city, i decided to make my investigation before jumping on the coin, after my investigation i realized the importance and benefit of holding the coin and then i started my game plan of purchasing the token...

I bought my first set of BRO's @3 hives each and before i know it, it flew up to 7 hive per one and then i was aiming to get at least 10 BRO to get the bro holder badge, with struggles i got 10 bro and then i started getting upvotes from brofi, the main account that support bro holders and upvotes only quality posts...
I started getting those votes and it taste sweeter that i longed for more and then i decided to start hunting for more bros before it gets too high that i wouldn't be able to buy it, i hussled day and night to make hive and get those bro token...
It wasn't an easy journey because i was a newbie and i had a lot of HP targets and also hive accumulating target for pump, luckily for me i was blessed by the dragon doot constantly and i started chasing bro, hp and hive, these were my 3 goals and my work became twice as before and then i started buying the bro token with my hive, i bought bro at different prices ranging from 3, 4, 5, 6, 7, 8, 8.3 hives respectively...

I became a bro hunter and was always wishing for a little dip in the price of bro so i can purchase more bro token, fortunately for me i got more than 20 BRO in my first three weeks and then i started getting dividends for holding the bro token, my votes increased and then my thirst for more became unquenchable...
I started purchasing bro and then i got up to 50 bro token and still wanted more, i was now achieving my goals bit by bit and bro was increasing daily, i was persistent that i kept on placing a buy order and it just kept on coming in and now i have about 101.4 BRO but i am not satisfied with it lolz, i have tasted it and now i want more and now the bro token is now a dancing rasta, it is shaking and unfortunately for me i am hive broke lolz...
My bro goal is 250 BRO and i am short with 149 BRO and i hope to get them before APRIL 7 2023, I am not sure if i can meet my target before that time but there is a back up plan for my bro goal and that is LEGION, this is a new token created by the man cave to serve as an alternative to the bro token, it is going to up for 0.8 hives but it will increase gradually over the time and it will be launched sooner...
In conclusion, my bro goal will be met and i will also get the new token also, look forward to my next post on more information about LEGION, the new token from the mancave...

             THANK YOU FOR READING...
---
---