BRAWL CLEANSWEEP WITH LARISSA KERATO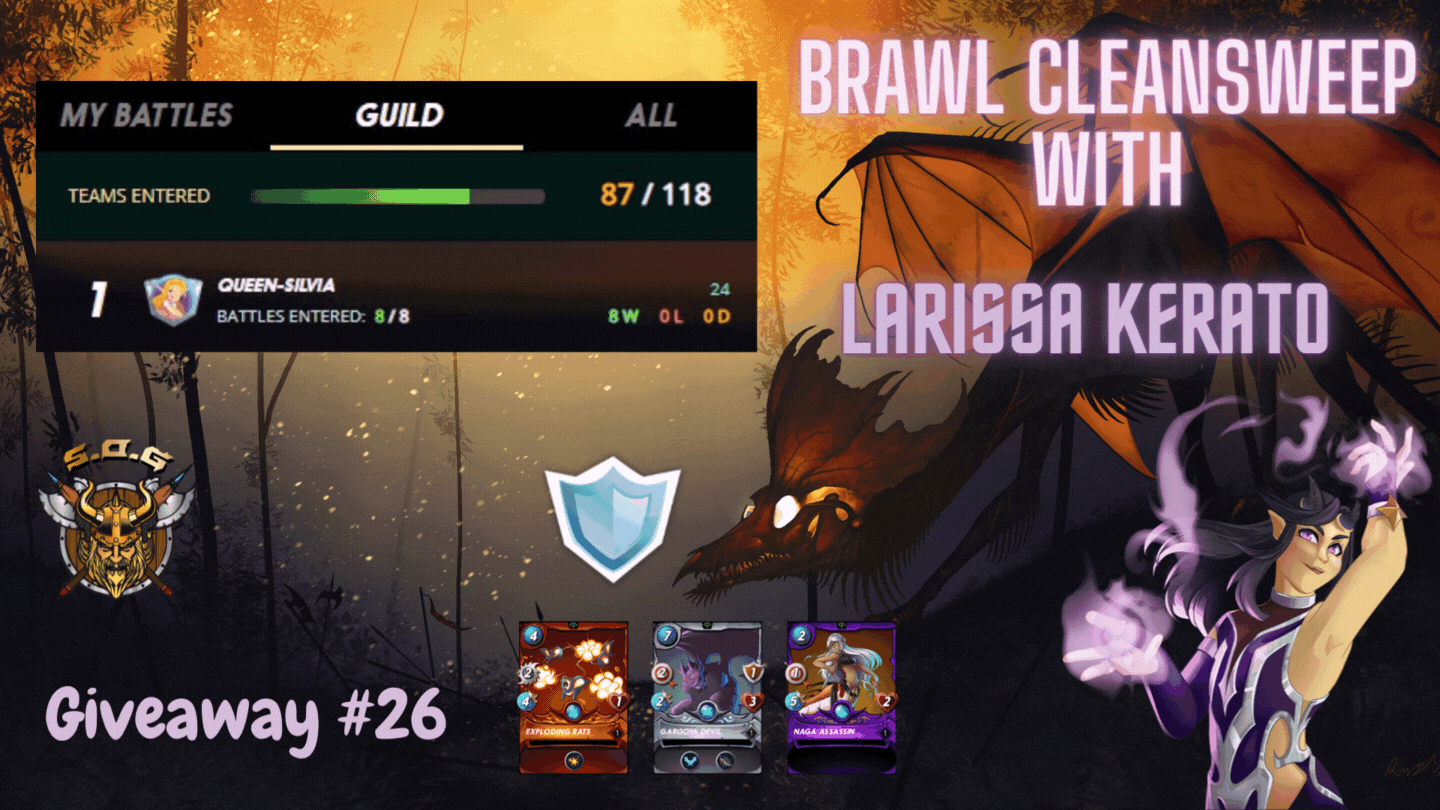 ~ 😍 Hello all of my friends, Splinterlands Lovers worldwide 😍 ~
Thanks for coming and Welcome back to my blog,
@queen-silvia
, In this Social Media Challenge, I would like to share to all of you how to use The Legendary Gladius card, Larissa Kerato, to maximize its potential and get as many win as we can in the brawl matches. As we all know that Larissa has huge magic attack (2 magic and double strike ability) but her health point is just 3 only. So, we need to protect her from opportunity ability. How to do it? Check out this post and find the answer 😁
THE HIDDEN POWER OF LARISSA KERATO, A MAGICIAN GIRL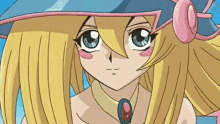 GIF Source : https://tenor.com/search/magician-girl-gifs
This article will explain about some of the following topics :
Brawl Highlight
Battle link
Line-up preview
Battle analysis
Strategy explanation
Announcement of the Giveaway #24 winner
Giveaway #26

- BRAWL HIGHLIGHT -
Alright, the brawl was consists of 8 matches and Fortunately, I have won all of them. It's my first Brawl clean sweep with the Guardians of Glory and I am really happy with the result. Here are all of the opponents I have fought against :

- BATTLE LINK -
Well, Now we are moving into battle. I am going to show you the best battle with Larissa Kerato. Check out the battle link HERE

The battle consists of 44 mana. High enough mana to arrange many high mana cards. There are 2 splinters available only in the battlefield, Death and Dragon so I can team up Larissa Kerato with death splinter team. One thing we need to take a note here is the reverse speed ruleset. Whenever we found this, we have to put monster with 1 speed, Fortunately, Death monster has low speed monsters such as Ancient Linch (1 Speed) and Djinn Muriat (2 speed). 1 monster with Taunt and Reflection shield are needed to deal with explosive weaponry ruleset, so Dark Ha'on and Venator Kinjo are used.

1. Explosive Weaponry
This ruleset will make any monster adjacent to the targeted monster get additional damage, equivalent to main damage divided by 2, rounded up. If the targeted monster is in the backrow and there are monster before and after, both monsters will get additional damage too. So it's really important to put taunt monster and reflection shield monster next to him. If the taunt monster is placed in first position, reflection shield need to be placed in the second position, if Taunt monster is placed in the last position (6th position), make sure to put reflection shield on the fifth position. This way the blast effect would not spread to other monsters unless the reflection monsters die. It's important also to put healer for taunt monster.

2. Reverse Speed
In order to attack first, we need to put monster who has 1 speed. The lower the speed, the better, since monster will attack first rather than the higher speed monster. Attacking first is always very important to determine the outcome of the battle. Most of the team who attack first could win the battle since they can killed the opponent first.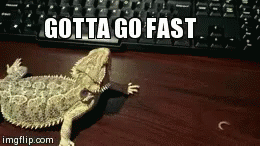 - LINE UP PREVIEW -
| Summoner | 1st position | 2nd position | 3rd position | 4th position | 5th position | 6th position |
| --- | --- | --- | --- | --- | --- | --- |
| | | | | | | |
| Delwyn Dragonscale | Dark Ha'on | Venator Kinjo | Djinn Muriat | Larissa Kerato | Death Elemental | Ancient Linch |

Summoner : Delwyn Dragonscale
| REASON TO PICK UP | |
| --- | --- |
| Gives Thorn additional 1 magic to all friendly monsters | |

1st position : Dark Ha'on
| REASON TO PICK UP | |
| --- | --- |
| Taunt ability to protect other monsters from blast damage | |

2nd position : Venator Kinjo
| REASON TO PICK UP | |
| --- | --- |
| Negate the blast damage and stop its spreading with his Reflection Shield ability | |

3rd position : Djinn Muriat
| REASON TO PICK UP | |
| --- | --- |
| 4 void armour and 7 HP. Pretty good to be a tank in case Dark Ha'on failed | |
| Void Armour will make any attack hit the armour first rather than health point | |

4th position : Larissa Kerato
| REASON TO PICK UP | |
| --- | --- |
| 4 magic attack (2 double strike magic attack) | |

5th position : Death Elemental
| REASON TO PICK UP | |
| --- | --- |
| Snipe attack, very important to spread the blast damage to the opponent in the backrow | |

6th position : Ancient Linch
| REASON TO PICK UP | |
| --- | --- |
| 1 Speed will make him attack first in the battlefield | |
| Life Leech will make him endure towards sneak attack | |

- BATTLE ANALYSIS -
Alright everybody, for now, let's jump into the battle analysis :
Round 1
The match is going fun where my opponent set Thaddius Brood who can reduce 1 magic attack but Delwyn Dragonscale bring the magic attack back to normal as he could increase the magic attack for 1 point. In the first round, the match went exactly as I wish since all of the attack is going to Dark Ha'on and the blast effect has no effect since Venator Kinjo negate it in the second position. On the other side, Larissa Kerato has successfully killed Harklaw which increase her attack and health point for 1 point and reduce the speed by 1 point as the ruleset is reverse speed ruleset.
---

Round 2 - 3
In the second round, Larissa became much more stronger as her magic attack killed 3 monsters in just 1 turn! Phantom Soldier, Magi Necrosi, Witch or Warwick, all died in the Larissa Hand. This monster is a real beast If you use taunt monster along with her. Thaddius team get easily killed as they could not shot any attack in this turn. One thing which is interesting to see is Ancient Linch attack. whenever his attack hits the opponent, his life point increased by one, even the blast damage could increase his life point as well. He was become immortal in the explosive weaponry ruleset.

- STRATEGY EXPLANATION -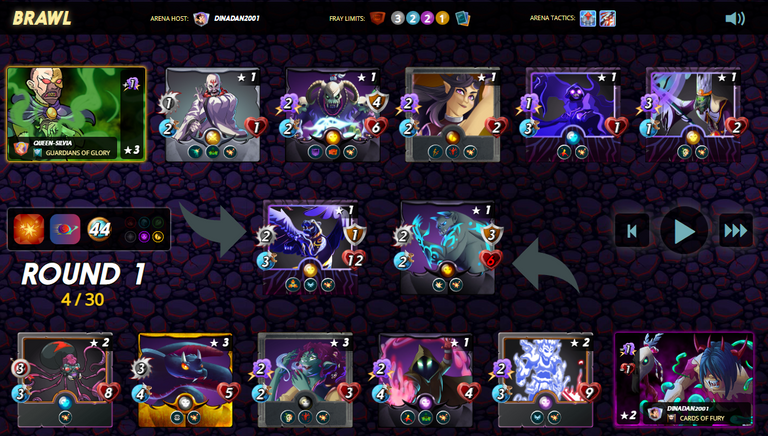 In the Explosive Weaponry ruleset, it's very important to pull all the opponent's attack in one direction using taunt monster and negate the blast effect using monster who has reflection shield ability. This way all of the friendly monsters will safe from the scattered attack. Another point which is also important is to use monster with 1 speed whenever we saw reverse speed ruleset.

- ANNOUNCEMENT OF GIVEAWAY #23 WINNER -
Alright guys, now it's time for giveaway. We have 9 participants for the Giveaway #24. I'd like to say Thank you very much for visiting my blog and joined the giveaway. Here are the list of participants :
@ianballantine, @amaari, @pero82, @relf87, @flummi97, @henruc, @engilhramn, @noctury, @mauriciolimax
I hope I don't miss out any names there. Regardless you win or not, I hope you guys keep supporting me by participating in my upcoming giveaways because sharing to the community is fun.
Here is the snapshot of the winner :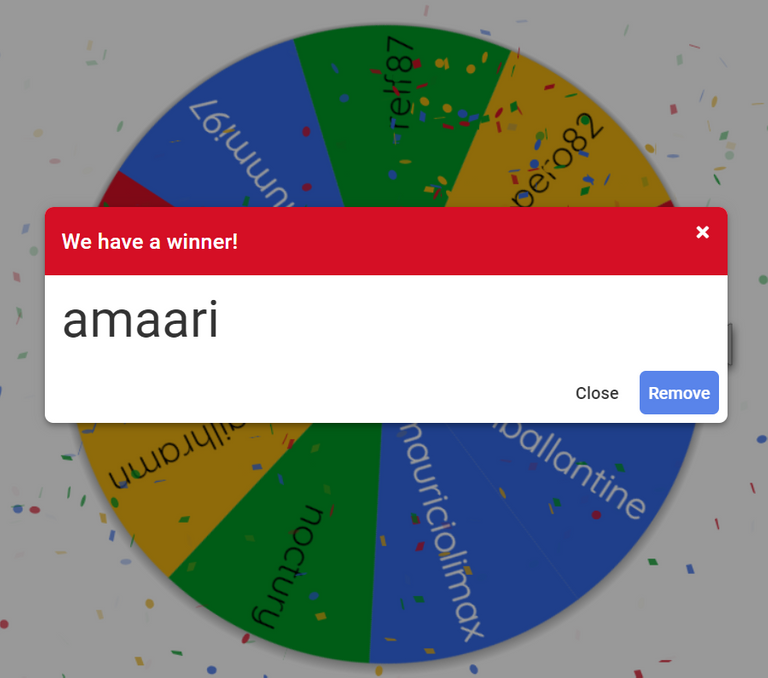 Congratulations to
@amaari
for winning Venari Crystalsmith. This card has Tank Heal and Dispel abilities at maximum level which are very powerful in the battle.

1 BCX of Venari Crystalsmith has been sent to IGN :
@amaari
, enjoy and take care of that Venari Crystalsmith👍. For other participants who didn't win, you can try your luck taking a part in the next giveaway below (Giveaway #26).

- GIVEAWAY #26 -
Alright, in the previous post we had some rare cards for the giveaways. In this giveaway post, there will be 3 rare cards that you could possibly win, All of them are Venaries, Here are the cards :
| | | |
| --- | --- | --- |
| Exploding Rats | Naga Assassin | Gargoya Devil |
I will use Wheel of Names for the drawing and the name picked out will be given any card you want on the comment section.
How to participate :
Please put any card you want (1 card) and your IGN (In-Game Name).
If you feel like the post is useful feel free to follow me for more battle tips and tricks and 2 weekly giveaways continuously. I'll make sure we will be good friends :)
Upvote is not a requirement but it will be greatly appreciated to increase the quality and the quantity of the next giveaway.
Only 1 person could win once a week.

Notes :
The cut off time is the pay-out of this post. I will put a comment "TIME'S UP" when the time is up.
The winner will be announced in the next giveaways.
If you want to give feedback or critics, feel free to leave any comments. As long they are constructive and not offensive, they will be appreciated.
Started from now, I will tag all of the participants who have joined (in the previous giveaway) in case you want to join the giveaway again, if you want me to stop tagging your IGN, feel free to comment STOP in the comment section.
Every time I posted blogs whether Art Challenge, Battle Challenge or Social Media Challenge, there will be 1 card (rare card) will be rewarded for the giveaway winner.
If you haven't got any Splinterlands account, you can get it here

Alright, that's the end of this article guys, Thank you for visiting my blog. See you in the next article and giveaway. Take care~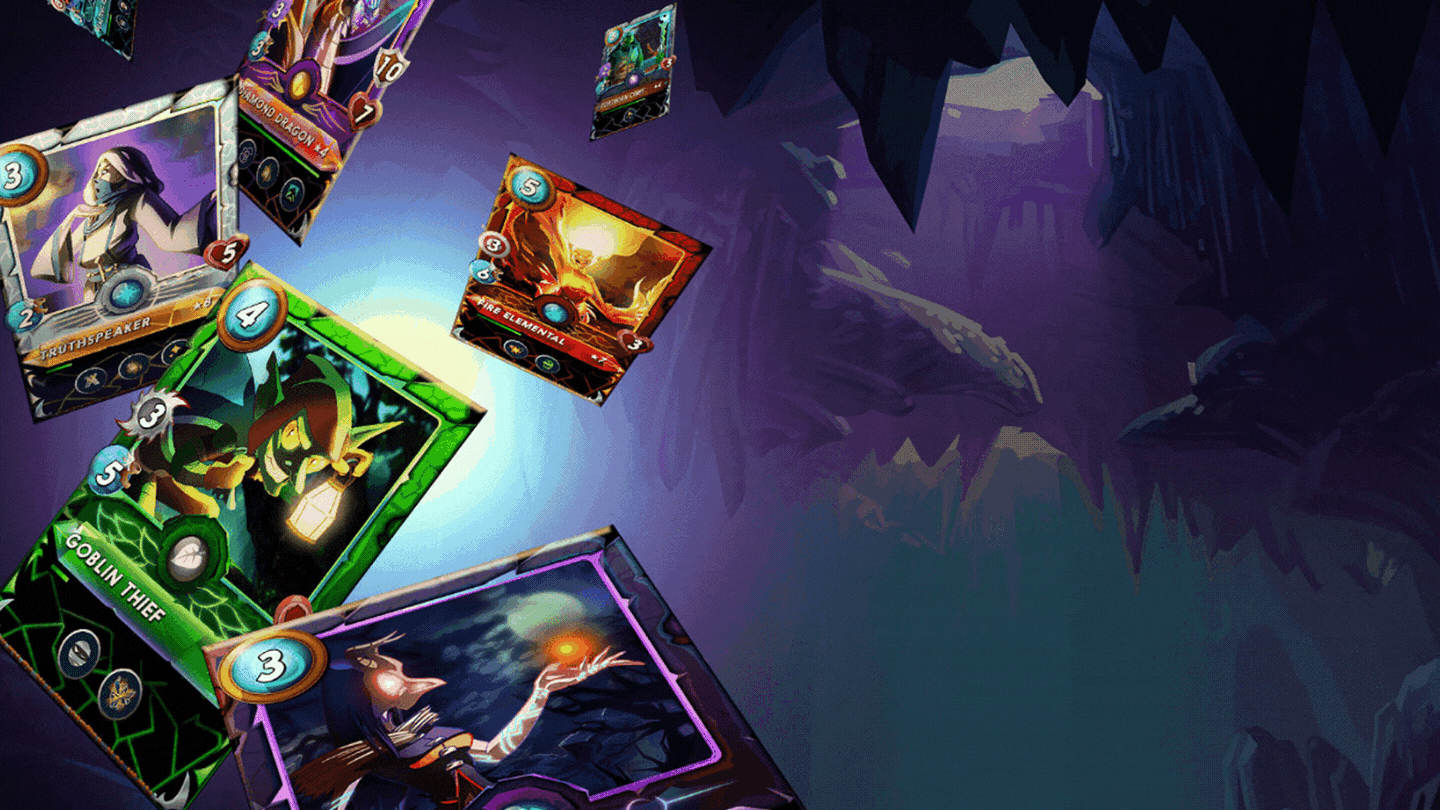 *Source of picture :
https://defiance.games/games/play-to-earn/splinterlands/
---
---