may bee - powerup & delegation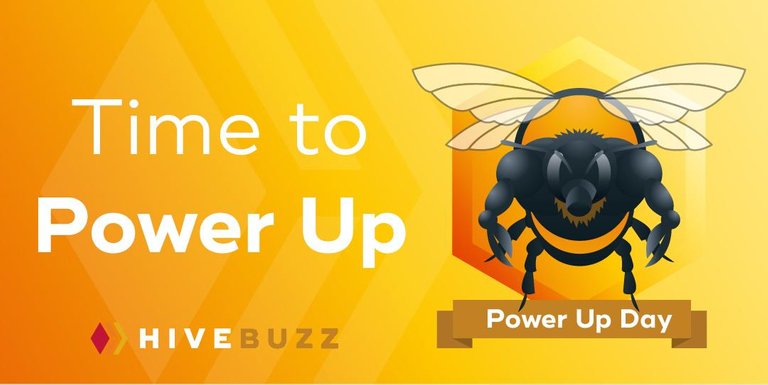 The spring have come here. We have sun all around and blue skyes... It's May, 1 -- a right time for powerup pleasures, as we all know: 1st day of the month is a special day for the blockchain, it is
Hive Power Up Day
So, these are my achievements on the blockchain up to date, and the stats for the last month: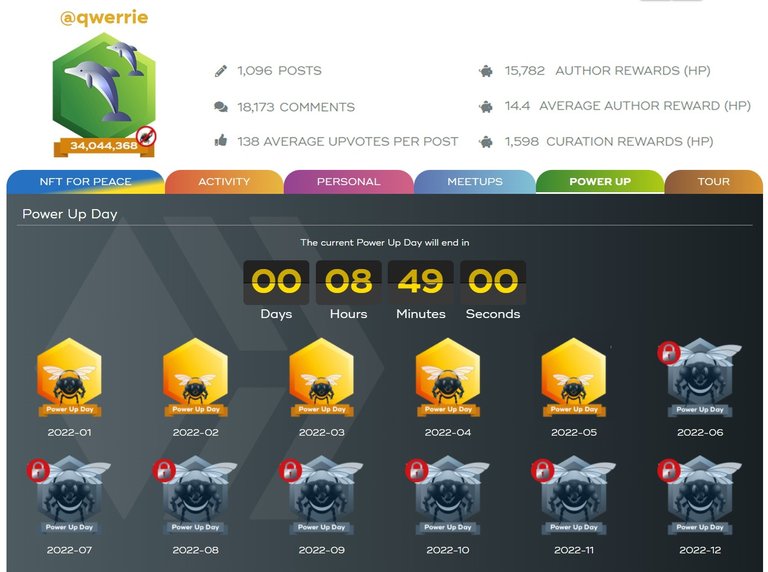 https://hivebuzz.me/@qwerrie
---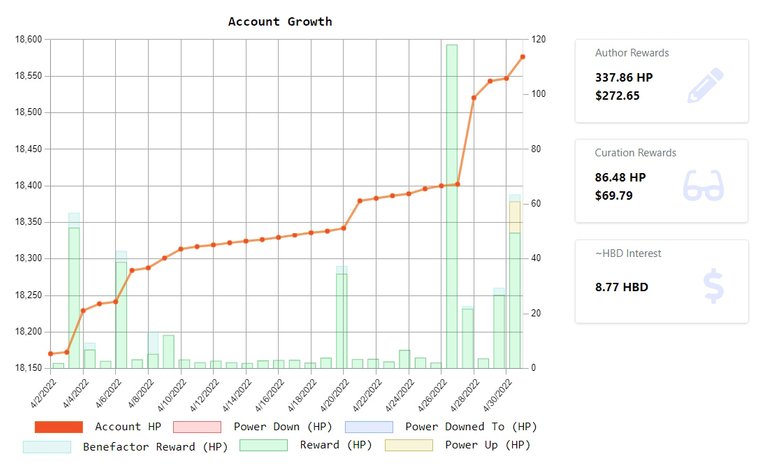 http://hivestats.io/@qwerrie
-- the graph isnt fat, it displays my activity was pretty plain. I was involved into a new intresting book project, which pretty much soaks up my free time like a sponge, and it is long going, hehe... Also I spent a lot of time reading some political Russian blogs and news, and books (I hope in the future this will shape into presentation posts about 2-3 great books!). However, good sunny weather and spring mood increased my blogging activity - 9 blogs I posted in April brought me
338 HIVE
, most part of the rewards went directly into my Hive Power.
12.5 HIVE came from HBD conversion; selling Hive-engine tokens brought a few extra HIVEs, and @cccf disbanding / drawing a line added some, as well. 1.5 HIVE I received as a 'thank you' for my delegation to HomeEdders community. On the top of it, I had 44 HIVE as liquids in my wallet (including HE).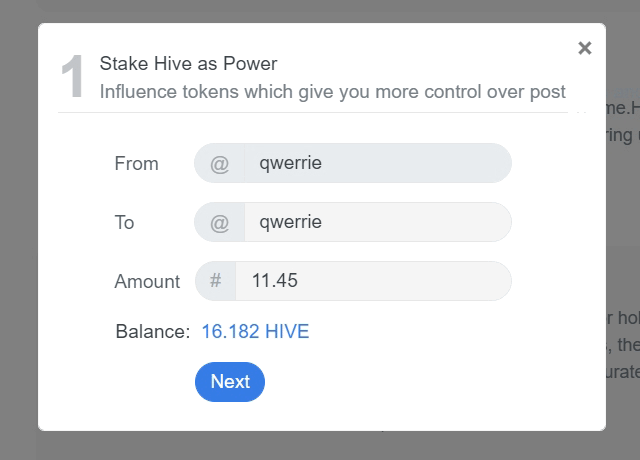 11.45 HIVE were powered up with the help of @ecency app.
Thus, my account grew by 483 HP: from 18,157 in April to 18,640 in May, i.e. 2,6%.
Estimated account value is $ 16,467 (according to the current Coingecko prices).


---
Projects and delegations
Now, let's look at the delegation. 2405 out of total 18640 HP are delegated, i.e. 12.9%. I am quite happy with all the projects I support and dont change anything.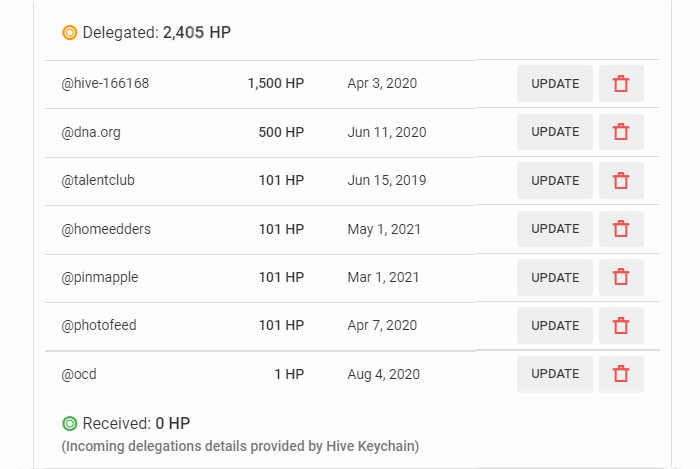 Now, that is all.
---
Changes were made via @peakd interface.
Screenshots taken with my fave Fast Stone Capture.
Previous posts: february'22 | march'22 | april'22 | may'22
---
See you all next month the fatter bees, better and better!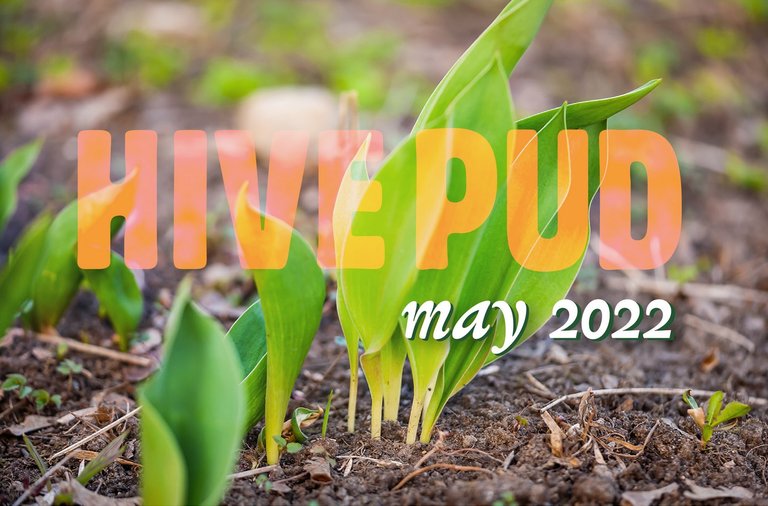 ---
---