new life! - sunflower sprouts macros - 10 photo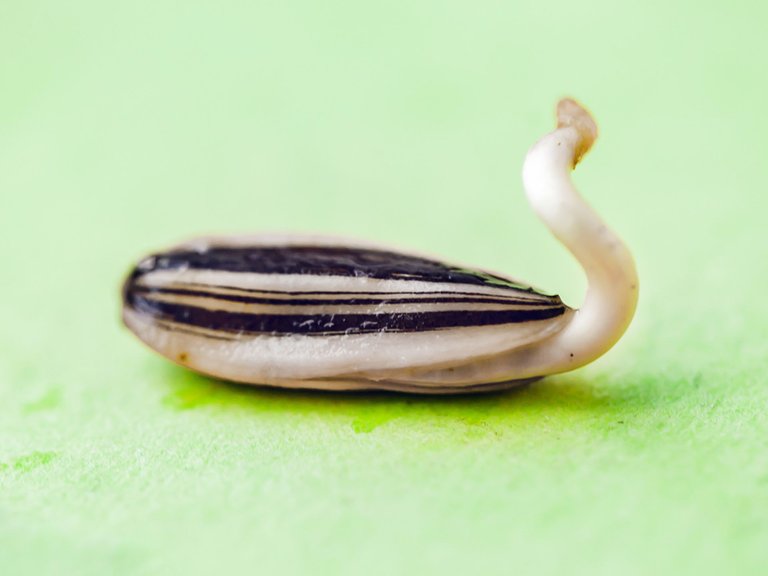 This post goes for #AmazingNature Challenge #2/5/22. (this round had no special given prompt).
What is hidden in this plastic jar, covered with a dirty rag? probably something amazing, since I dared to make this my entry for the challenge?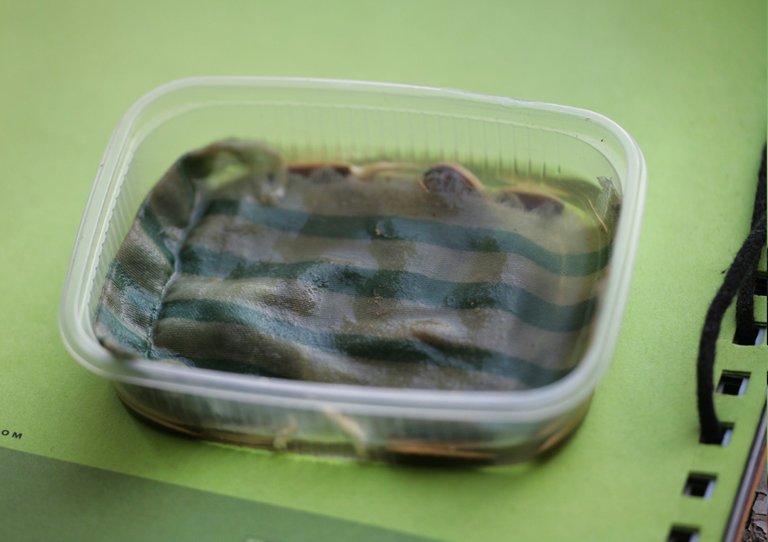 Yes, you are right. It is an amazing thing. It is a celebration of life!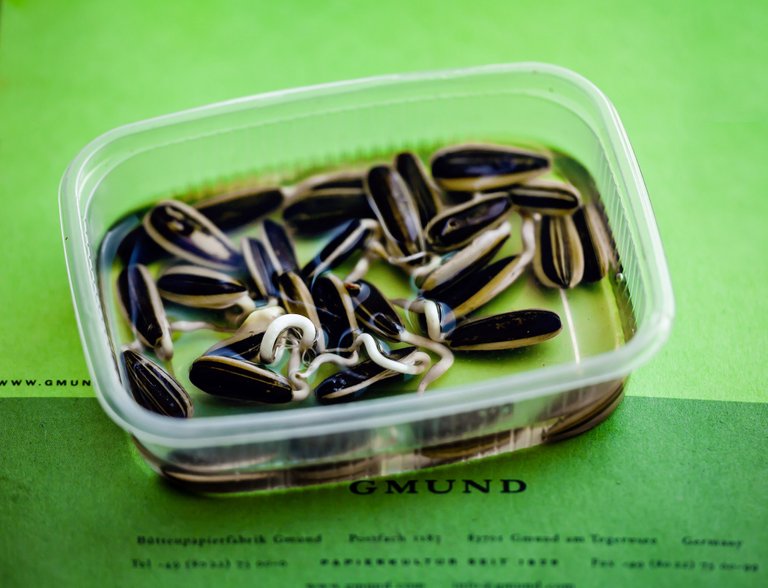 But let me begin the story from the start,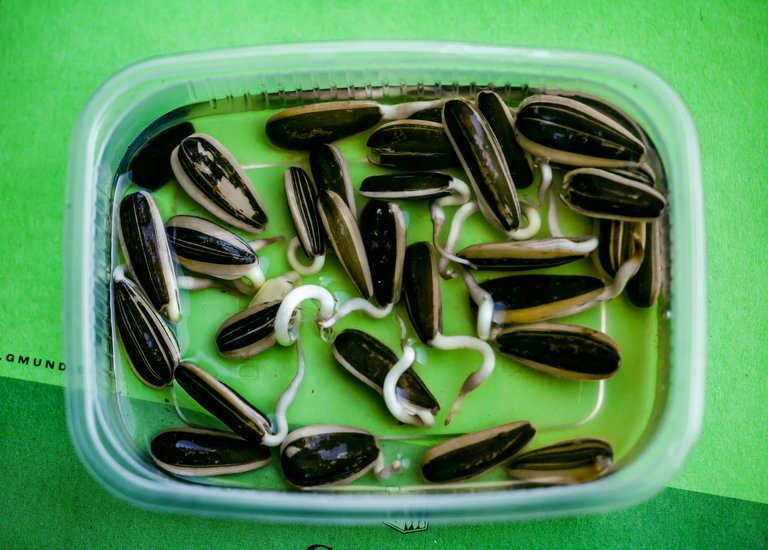 I am terribly fond of sunflowers - this is one of my favorite plants and flowers! To my great regret, I live in the northern part of my vast country, and I am deprived of the pleasure of trampling, touching and inspecting sunflower fields - they simply are not here, they are not planted and grown, because in more southern territories its yield is higher. Therefore, if I want to enjoy these flowers in some other way than buying packages of ready-made seeds in a store or jars of sunflower oil ...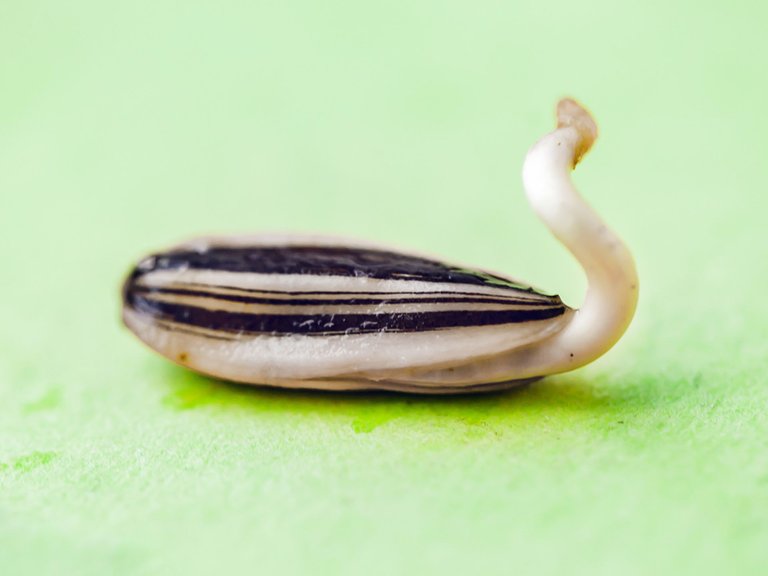 ...then I have to take care of it myself!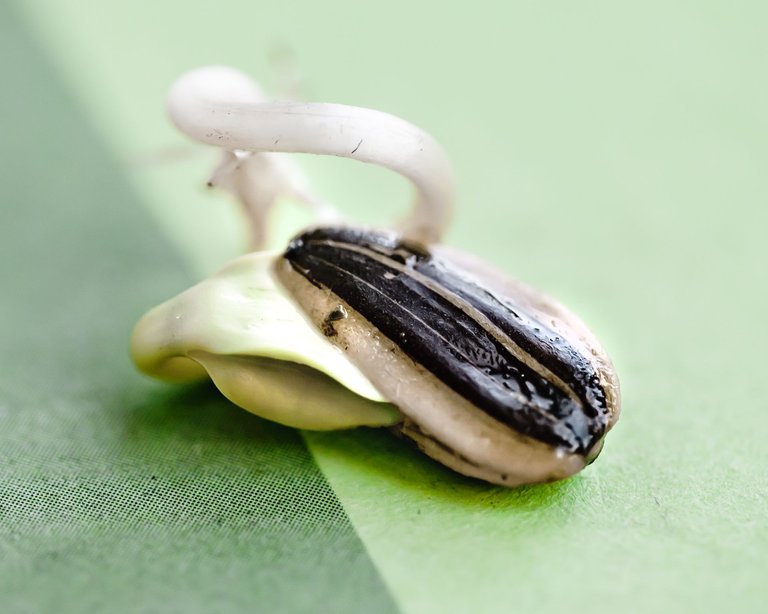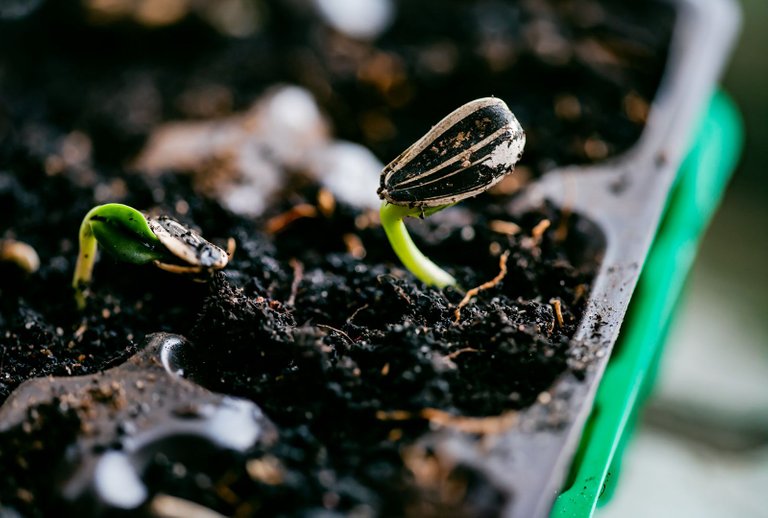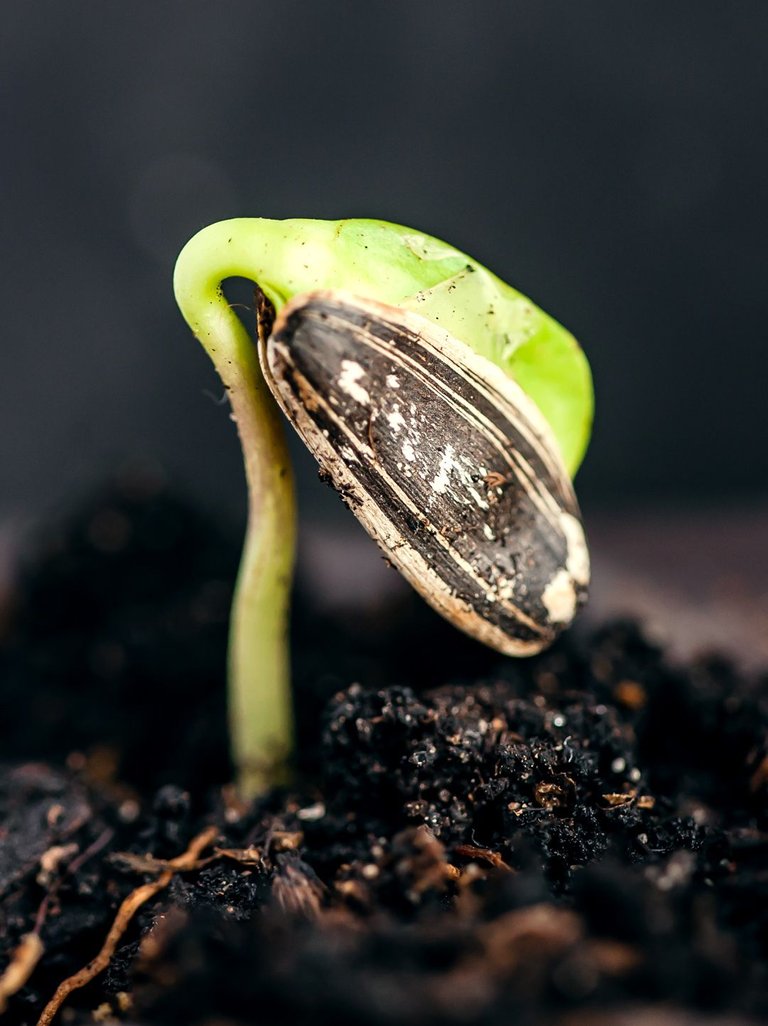 That is, plant them yourself. Not a whole field, but at least a few pieces, which I will enjoy in my country house. Alas #2 - I don't live in the country all the time, on the contrary - I appear there quite rarely. So if I will plant seeds in June, I will only see them flowering in October - which is unsuitable, I dont visit my summerplace after the summer season is finished.... and ripening of the seeds and having even a small harvest is out of the question too!
The solution is simple: I plant seeds in advance, in April, and get seedlings, which I transplant into open ground in June. Profit! So, I assorted about 30 seeds (I counted them later: 32, to be precise).
---
I put them into this wide plastic jar, added a small amount of water and covered it with this piece of fabric, to prevent the fast evaporation.
And I forgot to mention, that I didn't have to visit the store to get them -- I already have some in stock (we bought a huge pack to feed the tits and sparrows in winter). Of course, these have to be natural seeds, inviolable, not fried ones :)
And very soon - in two days - I noticed the undoubted progress: the seeds came to life and hatched. Life broke through them from the inside and climbed out, with great force. It is curious to observe that some seeds contain more vital force, and some less, their sprouts are more stunted. This is normal and natural, it is always like this: some are stronger, others are weaker, in nature there is nothing the same.
Although you do not ask me about this, I will answer: out of 32 seeds, I got 16 sprouts! that is, the germination rate was 50%. I don't know if it's a lot or a little... probably, these numbers are different for each plant.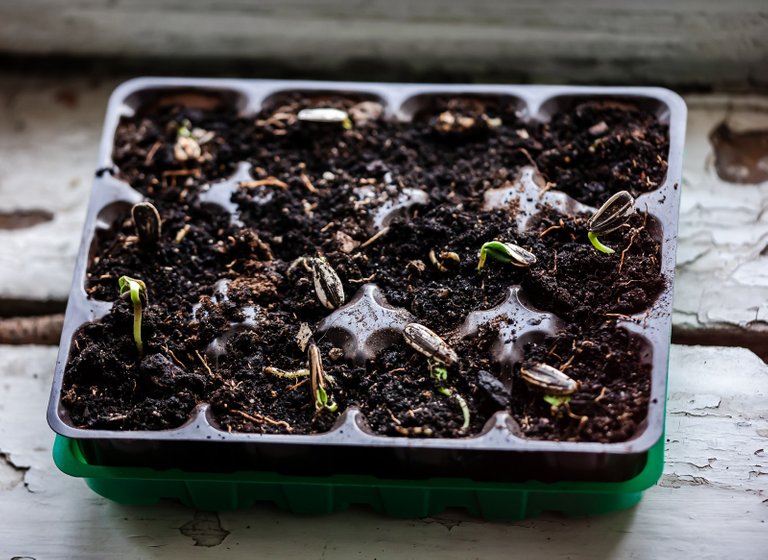 A week passed, and I decided to transplant the seeds into the ground. My wife bought a special pallet in the store (it is also plastic .. alas! plastic, plastic is everywhere! we litter the planet ..) and one fine evening we transplanted 14 seeds with sprouts into the ground. 2 more seeds fell into a coffee cup, there were not enough trump spots in a large container for everyone :)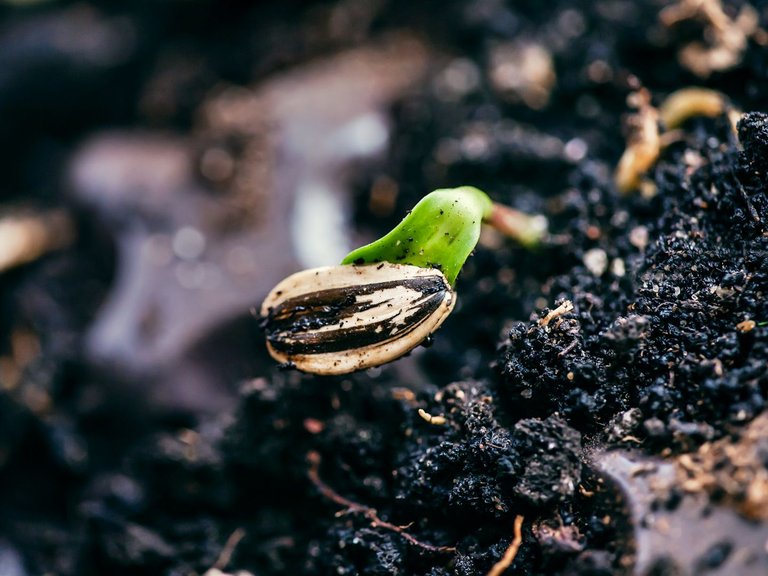 And next morning I took the next photos. Just a proof pick... and of course, to watch how bent, twisted sprouts straighten up and "lift weight", stand firmly on their feet - a very touching sight.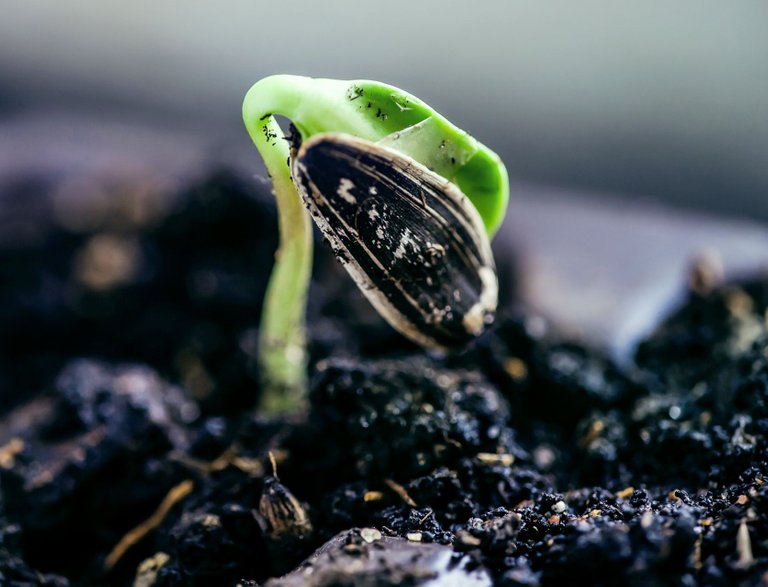 | | | | |
| --- | --- | --- | --- |
| location: | St.Petersburg, Russia | May 2022 | natural lighting |
| camera/lens: | Canon 5D | Sigma 150mm | raw-conv. |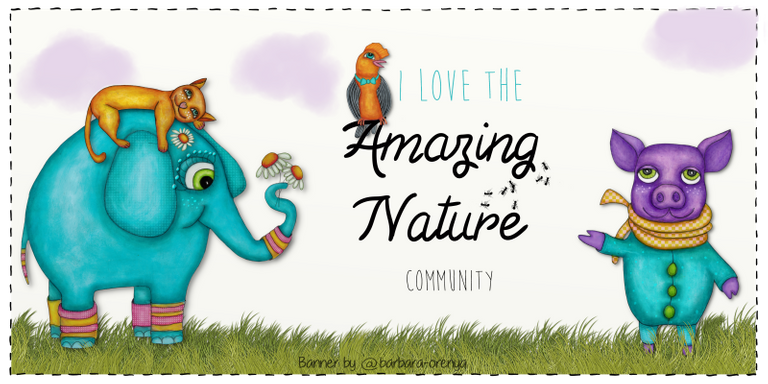 ---
tags: macro summer flower amazingnature
---
---