fungi macros #337 - 10 foto
Hola, setero! Its the first day of winter, winter 'officially' have started, all the surfaces are frozen and snowy -- and I decided to share some mushroom impressions with you. Archives will do the job!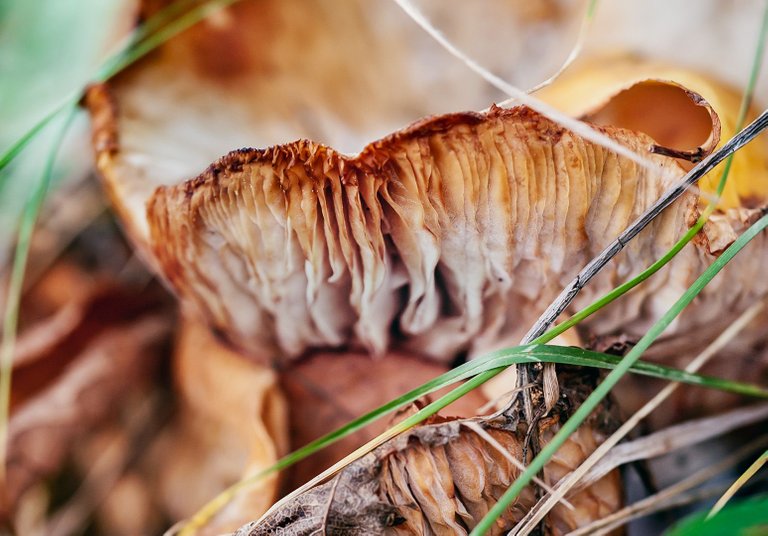 The fall of 2022 flew by, slipped into the past too quickly. No, of course it gave signals and called me to step out, to the parks and forests, to enjoy the dead leaves and the peak of the mushroom season, but... I didn't really managed to take an advantage of it. (I'm a retard). Therefore, this season I can not boast of an impressive number of trophies (no traditional weekly posts 'September fungi' and 'October fungi', as it used to be, you can see...) So-so.
Yes, my archive's fungi folders certainly grew up in October, and once (thanks to comrade @bambuka, who pulled me out of the city!) I even enjoyed the autumn forest and hunted for mushrooms in Karelia... but still,-- not much to brag about.
Осень 2022 года пролетела, проскользнула мимо слишком быстро. Нет, она конечно подавала сигналы и звала в лес, насладиться мертвыми листьями и пиком грибного сезона, только вот я не очень-то воспользовался. Я же тормоз. Поэтому в этом сезоне не могу похвастать внушительным количеством трофеев.
Да, архив в сентябре-октябре конечно вырос, и один раз (спасибо камраду @bambuka, который вытащил меня из города!) я даже проверил осенний лес на предмет грибов... но всё равно у меня не так уж много чем есть похвастать.
---
A couple of times I photographed chestnuts, once paid due attention to acorns,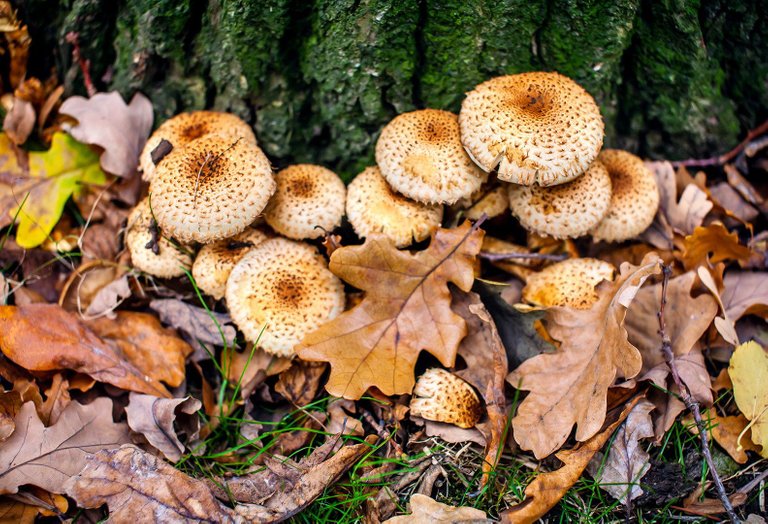 several times I came across traditional September Shaggy scalycaps (Pholiota squarrosa -- I know places in the local area, where its mycellium is sleeping, and in September fungi pop up at same spot each year!)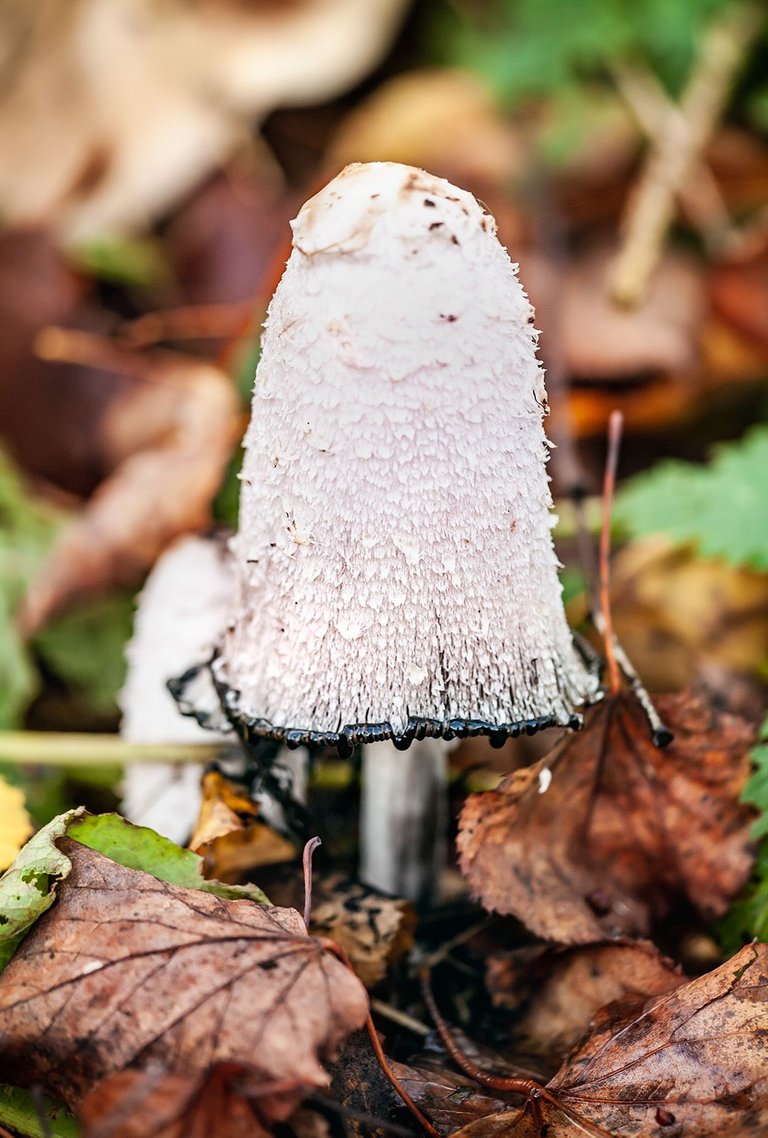 ...and Inky caps at different stages of their life cycle, and perhaps thats all.
---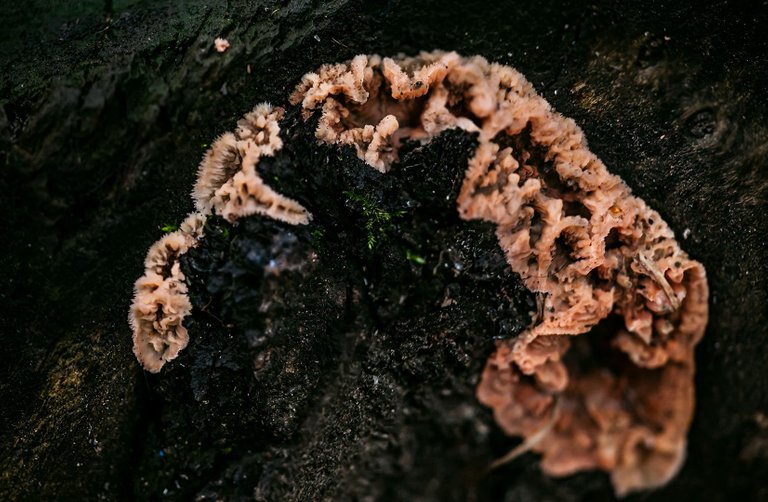 A close thing to the 'witches circle' that you can find on a loan -- circle of fungi fruiting bodies, indicating the shape of mycellium located underground. Tho, in this case half-circular shape was created with the help of a trunk. It looked more splendid in reality, than in my photo. (Image stitched from two separate captures, a macro focus stake).
---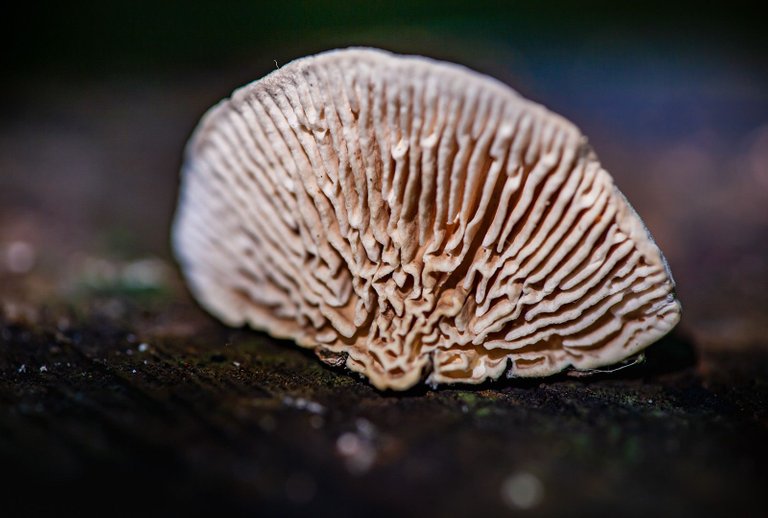 ---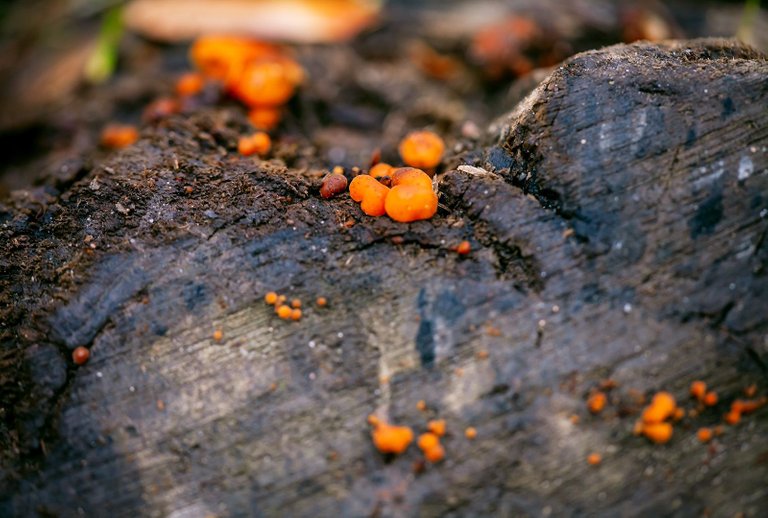 Unidentified tiny orange cuties. Probably very ephemera slime mold?..
A cropped close-up version of same shot below: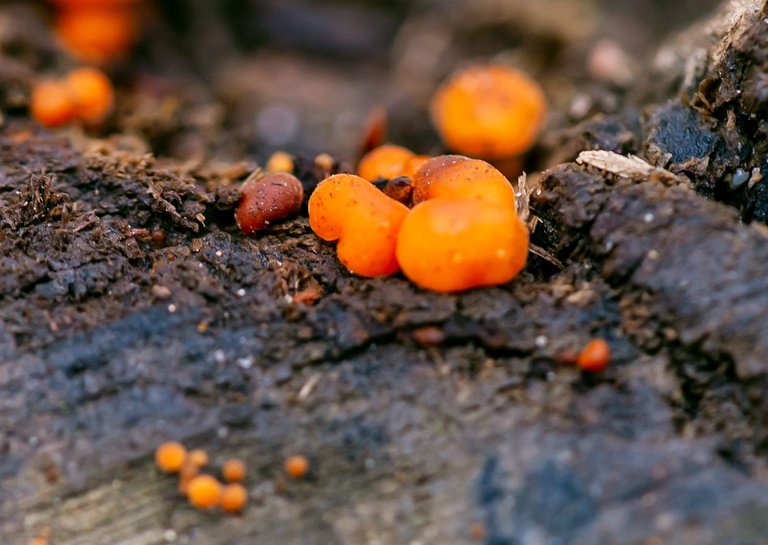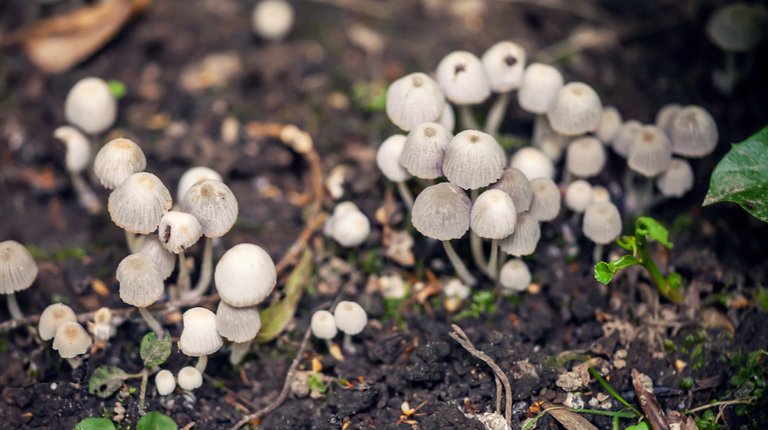 An army of Mycena sp. on their duty -- besieging another trump castle.
---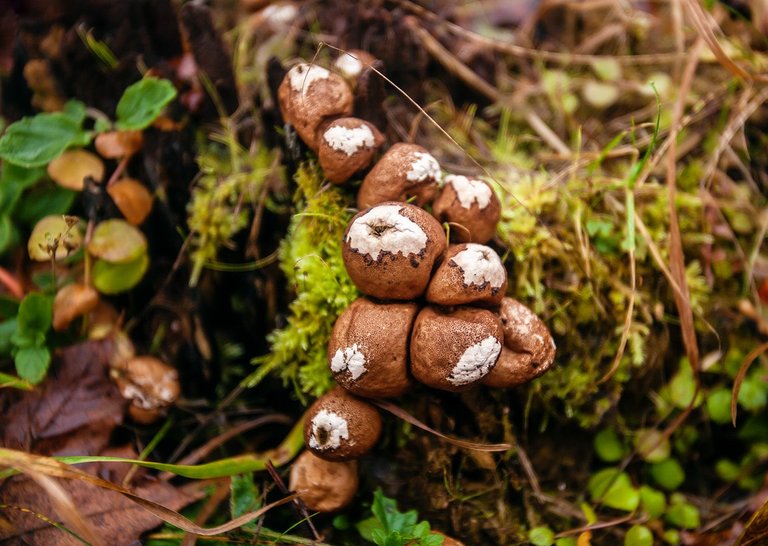 A family of aged puffballs I found under an oak alley in late October, at Pavlovsk. They looked extremely foto-friendly! What do you think?
---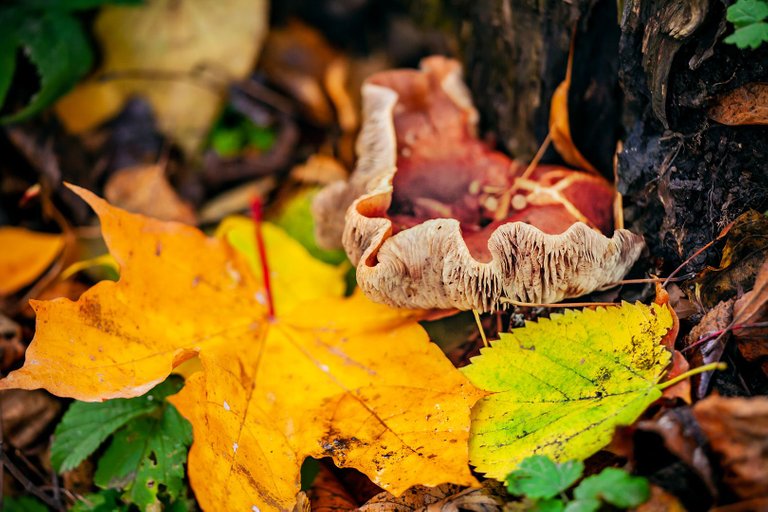 Another UFO with a fashionably curved cap.

And a little ad as an extra: we have #fungifun challenge: share your stories and trophies, photos, recipes, contemplations and ideas. Not sure about correct ID (which allows us to find out more about certain fungus)? no problem, no fear - mushrooms are full of weird charm, even staying nameless, we appreciate them either way, not only for their cooking values. So, join the
---
---