show me a photo (in black and white)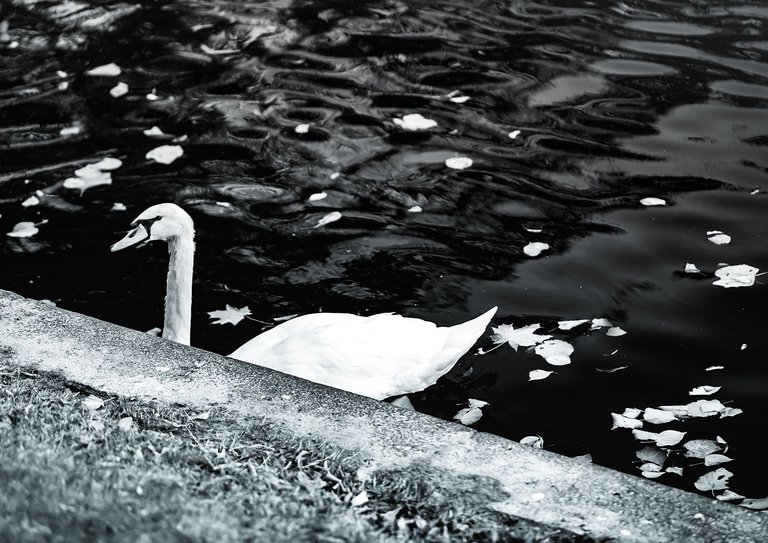 This post goes for 'Show me your photo (of a bird)' contest, round #93. Week's topic was 'Birds in black & white'.

A pair of swans I met last summer in the park. Maybe The most beautiful among black and white birdies... what will you think?
---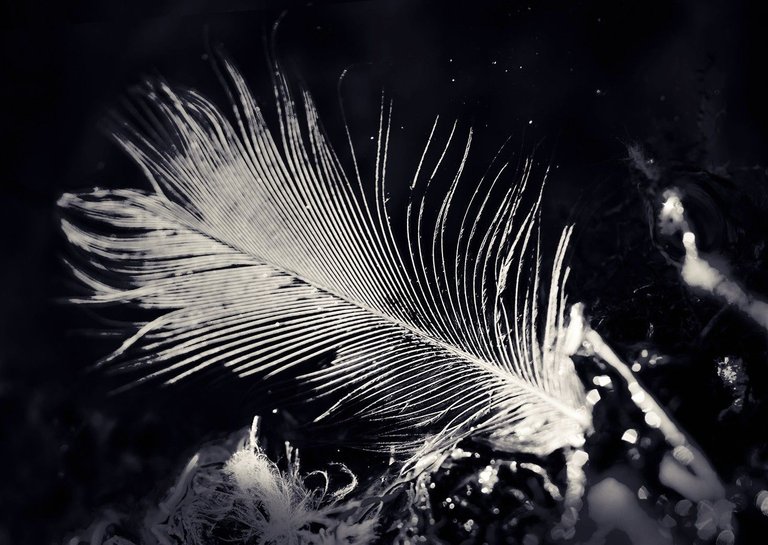 ---
Two shots below I made last spring; noticed a pack of seagulls checking the soil (probably for foraging purposes) and a crow that was overseeing the seaguls. None of them let me approach closer, so here is what I've got, having a 150mm tele at my hands.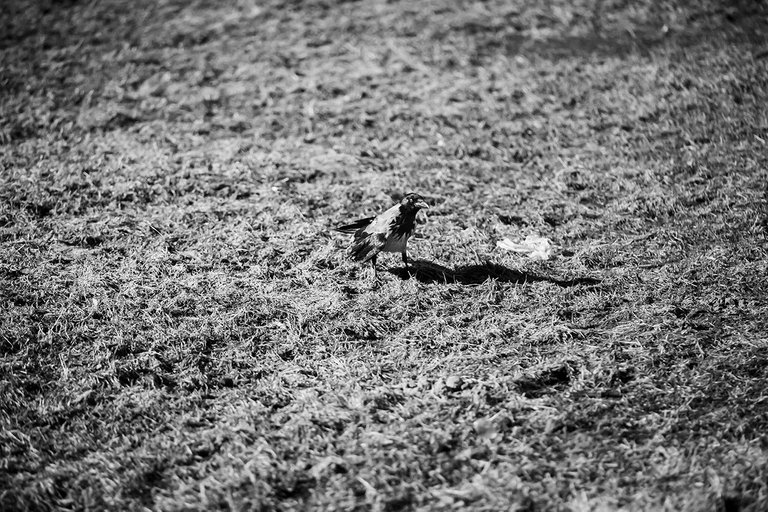 Cropped close-up.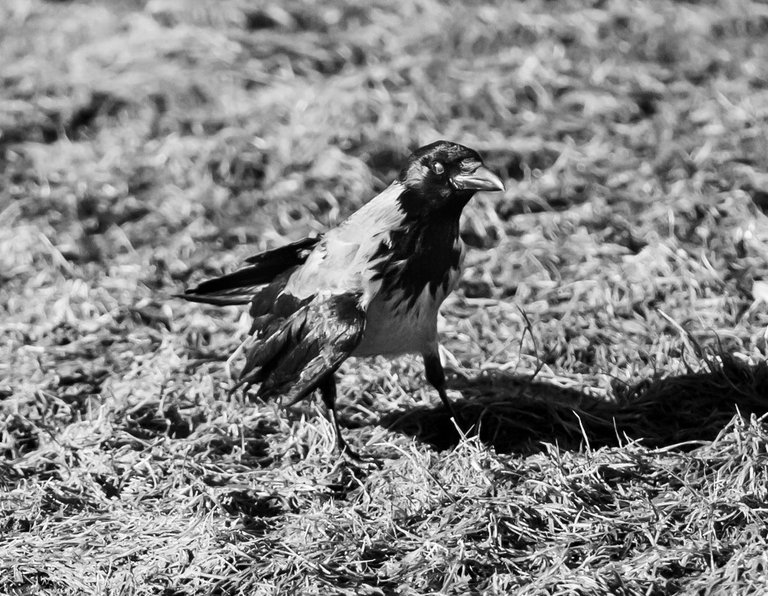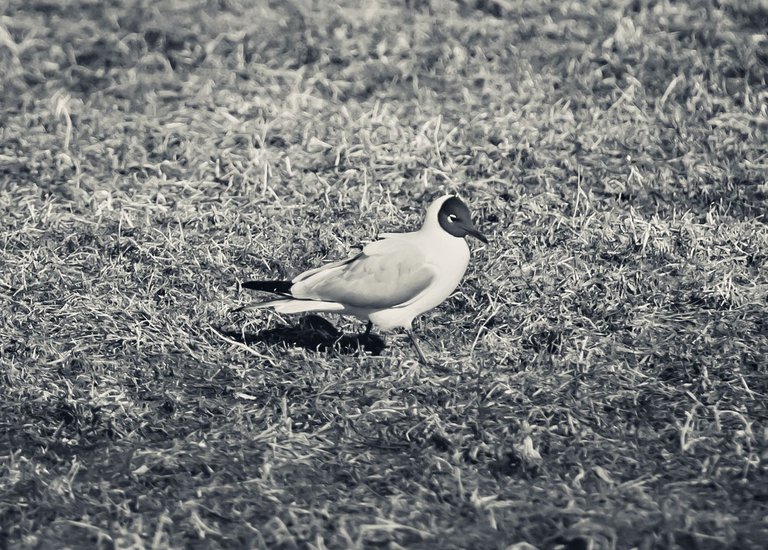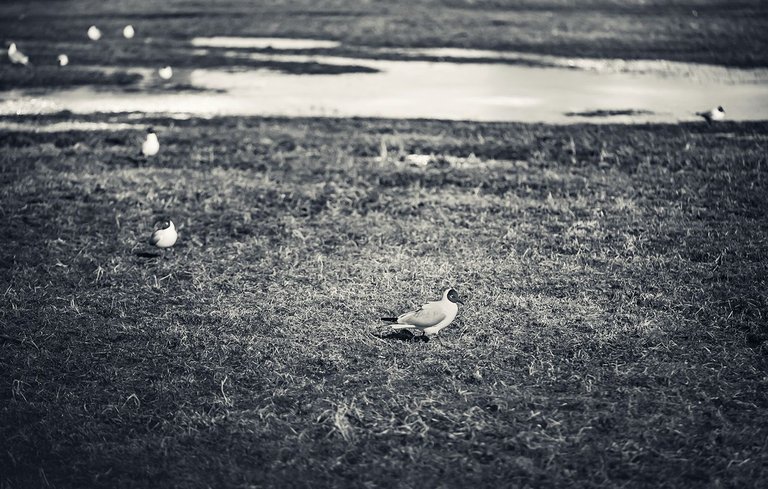 ---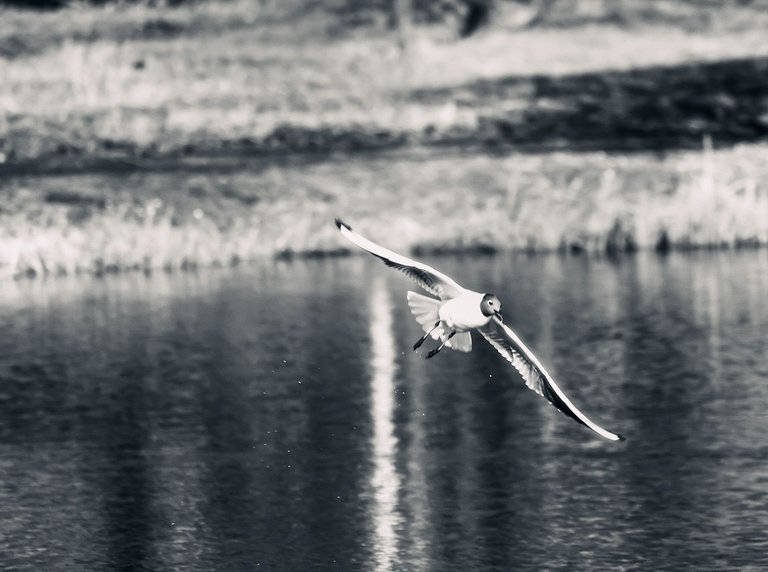 ---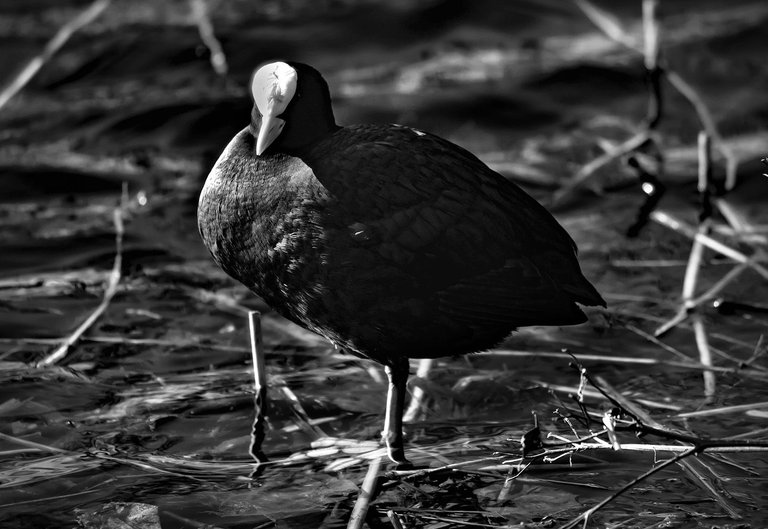 Coot duck is decorated purely with black, white and grey elements... but I am not sure it looks better in b-w mode. (Cause it has a teal terminator-esque red eyes.... which add a lot to the visuals!)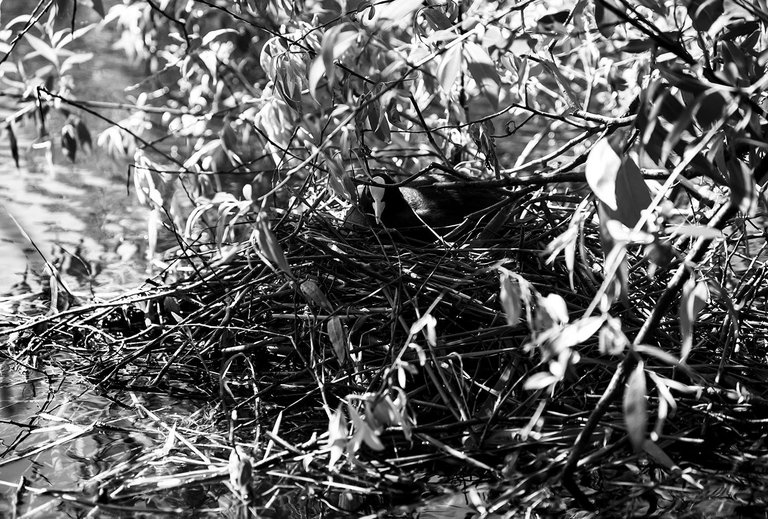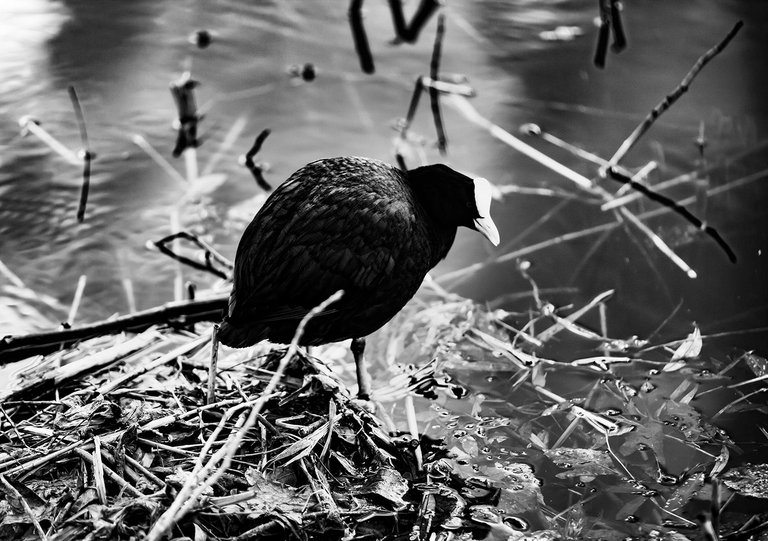 Let me finish with this one. And -- next time!

All images taken by me, copyright (c) @qwerrie
Thanks for visiting my blog!
---
---