SMAP #66 - birding walk with amazing trophies [EN/RU]

Greetings! It was a while I did not post in this community, and now I have some fresh stuff, really amazing stuff that I cannot but share immediately :D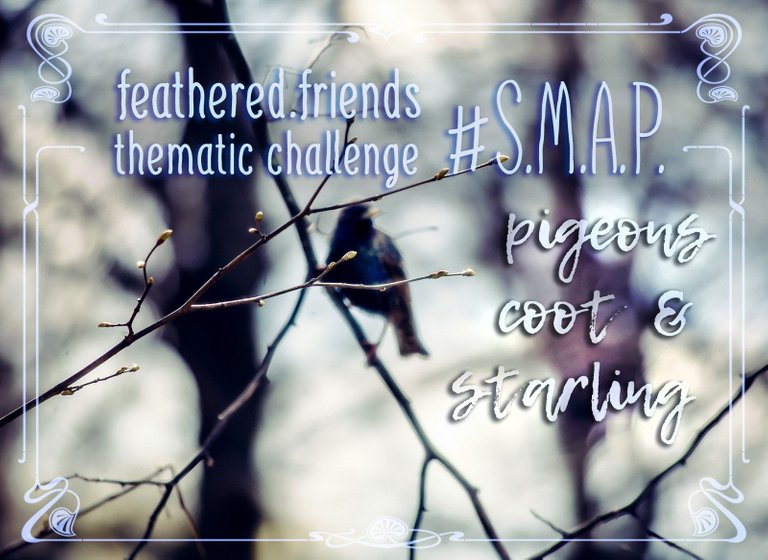 This post goes off the #SMAP contest, probably. A good part of today's harvest would perfectly fit with the theme of the previous week ("bird in the grass"), but alas, last week is left in the last week, so... The current #SMAP week prompt is stones. Let's see what I can get out of the cylinder today.
Добрая часть сегодняшнего урожая отлично подошла бы к теме предыдущей недели (птицы в траве), но увы, прошлая неделя осталась в прошлой неделе, а текущая тема - камни. Что ж, посмотрим, что я смогу сегодня вытащить из цилиндра...
---

Today I had a brief photo-walk in the local park with my wife, and chose to borrow my 300mm telephoto lens, with intention of doing a birding session. And hey, it turned out to be an extremely successful and fruitful session: I met a coot, a starling, and a chaffinch (I dont count here usual sparrows and numerous doves, as well). And the most important thing is, they let me close, posing well for close-ups scenes of their bird's life.
Сегодня у меня была фотопрогулка в местном парке, я решил взять с собой 300-мм телеобъектив (а любимый теле-макрик нарочно оставил дома, чтобы не отвлекаться на макро-сюжеты). Хотелось понаблюдать за птицами, и принести домой хороший улов. И надо сказать, мои ожидания оправдались с лихвой: фотоохота была успешна, мне встретились (и близко подпустили, хорошо попозировав для близких планов) лысуха, скворец и зяблик (не считая воробья, и голубей - бессчетно!).
---
In total, I took about 160 frames, and mercilessly deleted blurry and unsuccessful takes, the clean output is 128 photos, now theres a problem where to start, hehe. Let me start with this amazing starling!
Всего я сделал около 160 кадров, и без жалости удалил неудачные дубли, чистый выход - 128 фото, из которых мне есть что выбрать и показать. Пожалуй, я начну со скворца!
---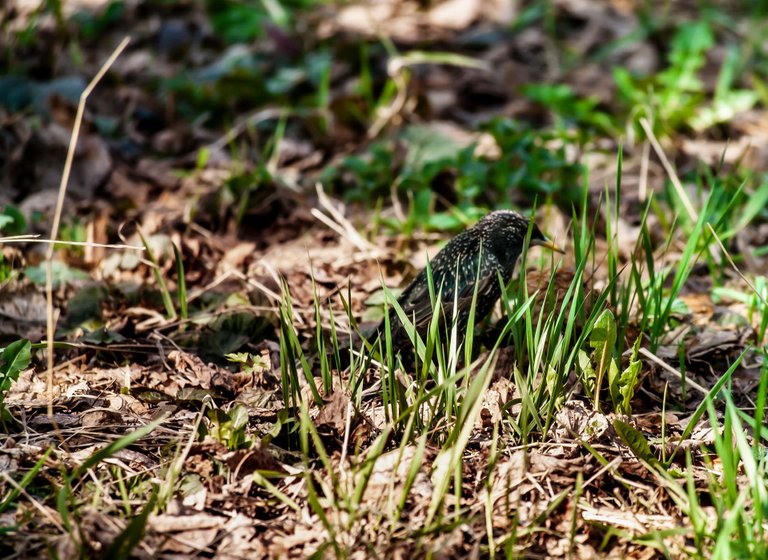 The story began like this. The first one that caught my eye was a starling. He was minding his own business - looking for insects in the stunted May grass. (The thick June grass has not yet grown). Well, I was minding my own business - sneaking closer and pressing on the shutter, when the starling turned its front part towards me, and the sun's rays fell on its head. (In general, I would not say that the lawn was flooded with strong sunlight).
История началась так. Первым кто мне попался на глаза, был скворец. Он занимался своим делом - искал букашек в чахлой майской траве. (Густая июньская трава еще не выросла). Ну а я занимался своим делом - подкрадывался ближе и жал на затвор, когда скворец разворачивался ко мне передней частью, и на его голову попадали солнечные лучи. (В целом, я бы не сказал, что лужайка была залита сильным солнечным светом).
---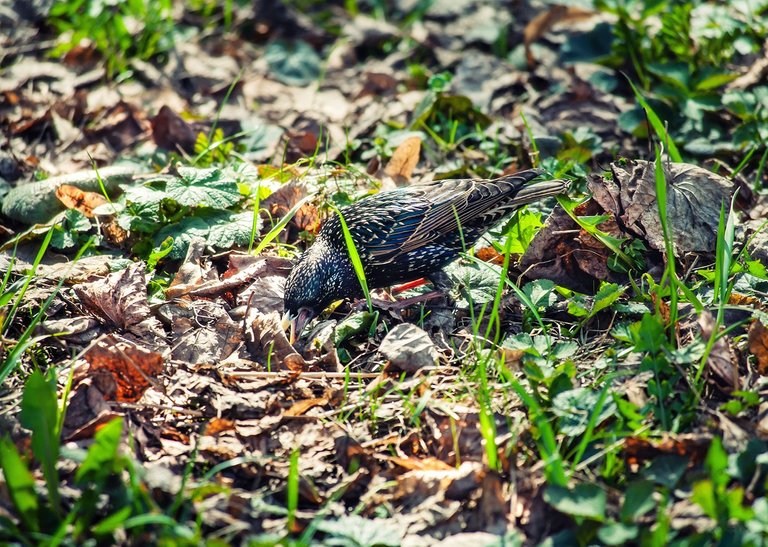 By the way. Looks like a good mimicry, isnt it?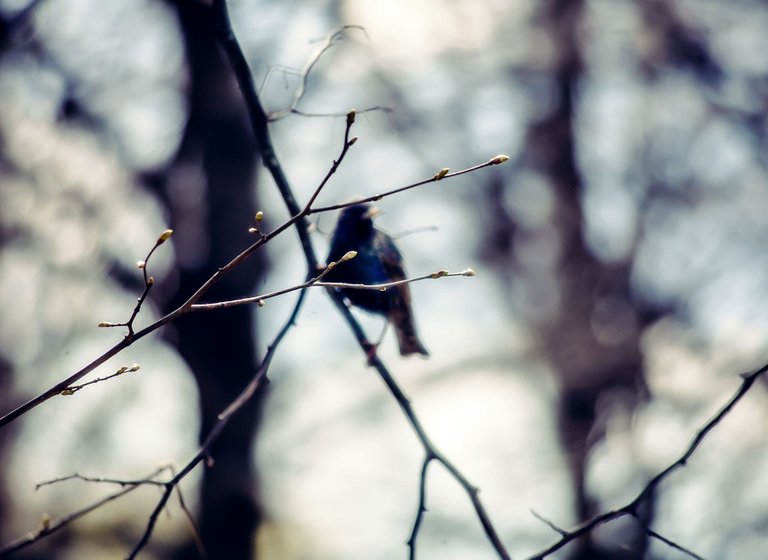 When I performed an illegal action and crossed the invisible borderline, he left the grass and relocated to the nearest tree, where he took up his toilet, waiting for the annoying visitor (me) to move aside. Which I willingly did 3 minutes later, after the starling gave me two dozen beautiful shots. He posed me the best way possible, like he was a PRO model! We didn't talk out that, I swear! None of these photos were staged.
Когда я совершил недопустимое действие и пересек невидимую границу, скворец покинул траву и релоцировался на ближайшее дерево, где занялся своим туaлетом в ожидании когда назойливый поклонник уберется в сторону. Что я охотно и сделал спустя 3 минуты, когда скворец подарил мне две дюжины прекрасных кадров. Мы не сговаривались, честное слово!
---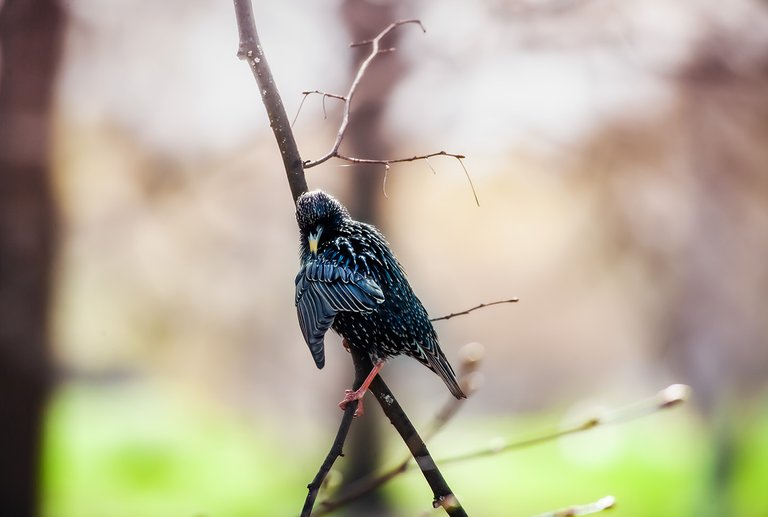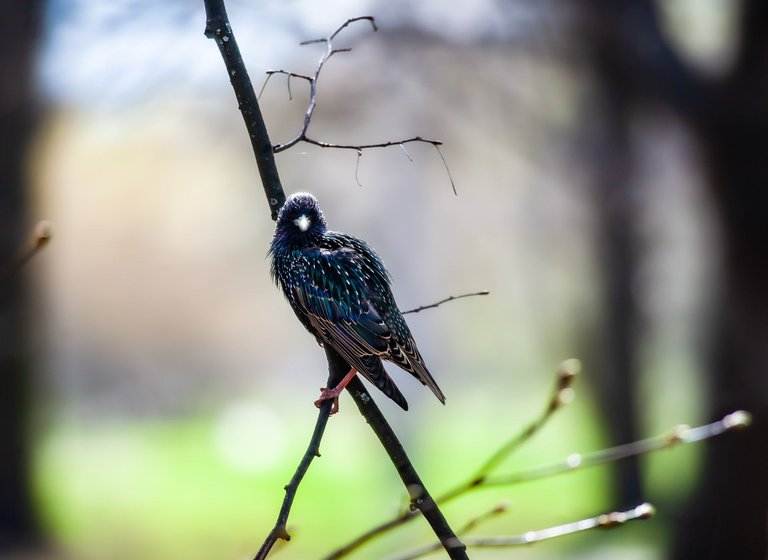 What do you think looking at this picture? I don't know about you, but the first thing that comes to my mind .... I want to offer him the hairdresser services! 🤗
Что вы думаете, глядя на эту картинку? Не знаю про вас, а мне первое что приходит в голову.... хочется предложить ему услуги парикмахера!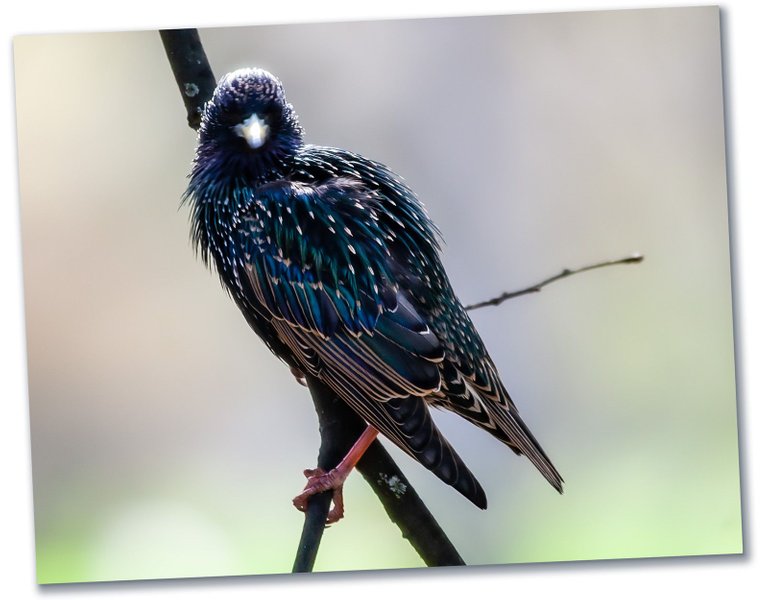 But certainly, he managed it alone. Indeed, why one need such an encumbrance as extra paid services?
---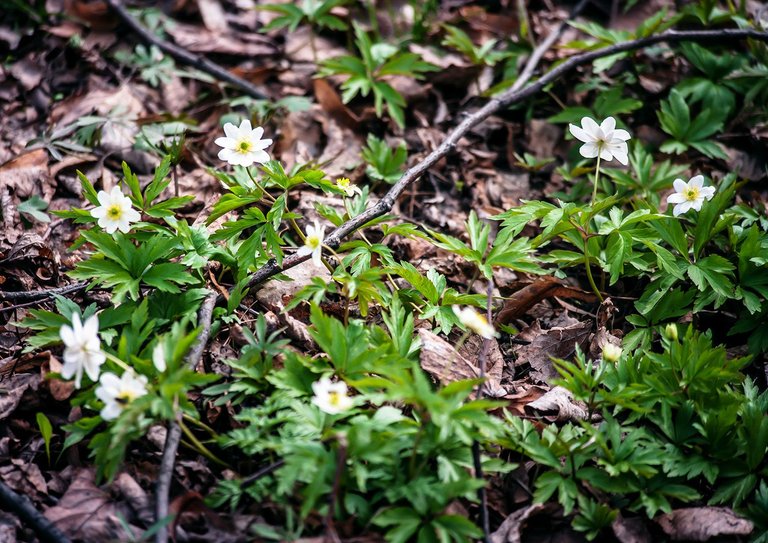 A lyrical intermezzo #1: spring flowers macro.
---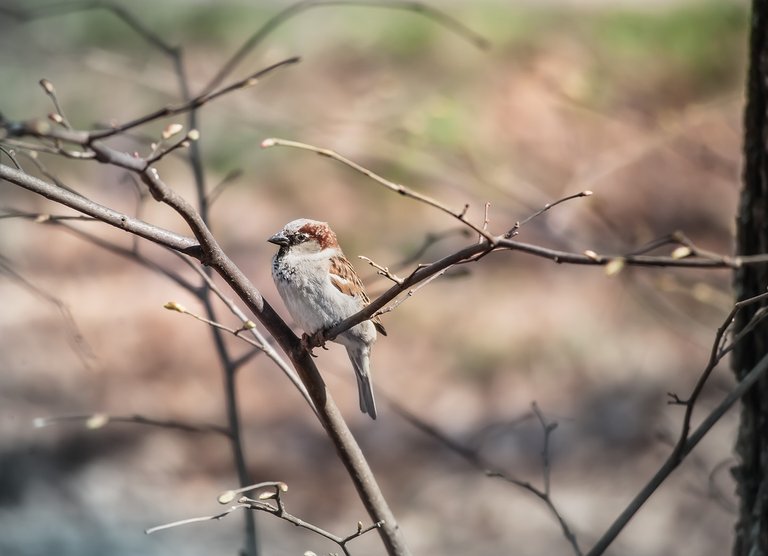 A youngster toddler sparrow.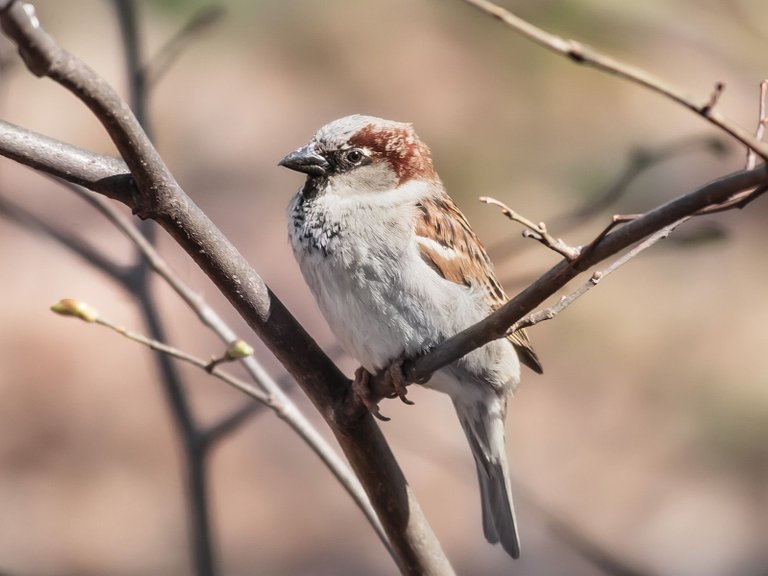 Cropped version of the photo above. Clickable.
---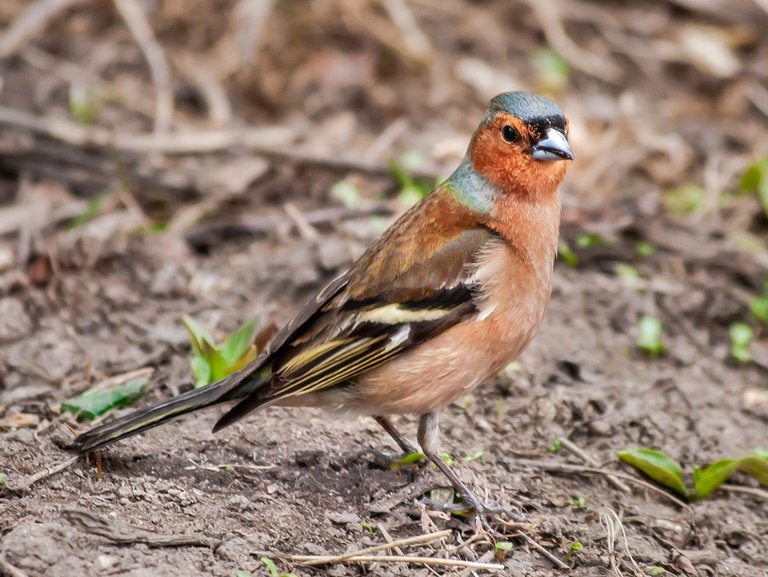 Finch! A shy bird.... Not the first time in my life I see this bird, but perhaps the first time I got so close to it and photographed it in all details. Handsome guy!
Зяблик! Пугливая птицка.... Не первый раз в жизни я вижу эту птичку, но пожалуй первый раз так близко к ней подобрался и сфотографировал во всех детялах. Красавец!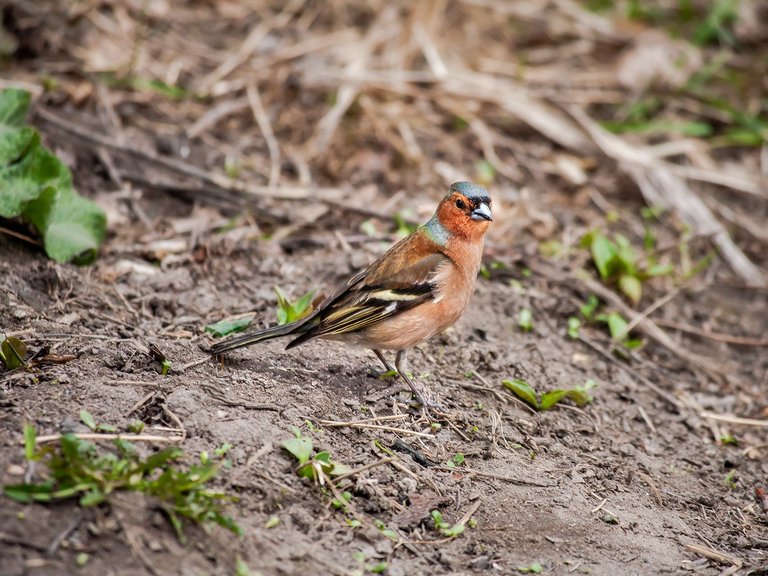 Uncropped version of the photo above. Handsome guy, indeed!
---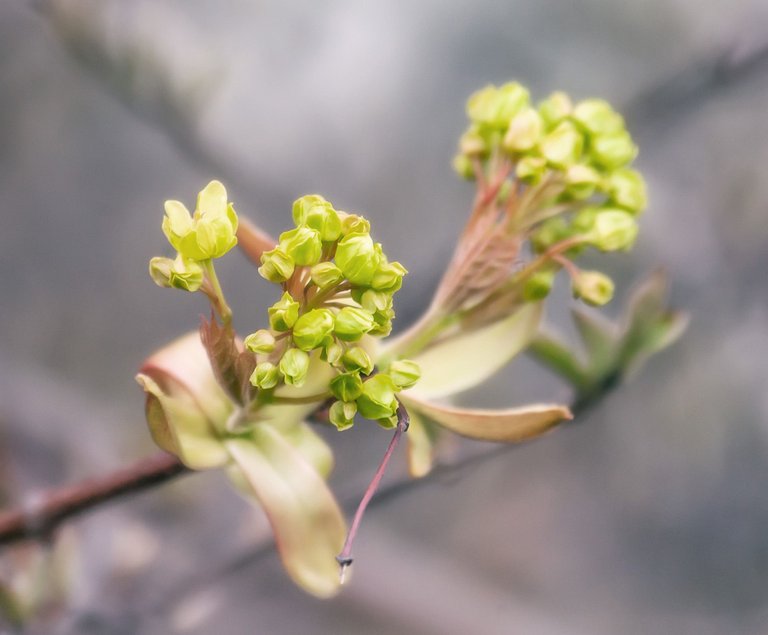 Lyrical intermezzo #2: blooming maple buds. And now...
let me pull out, as promised, the 'birdie on a stone' photo. Mister Coot!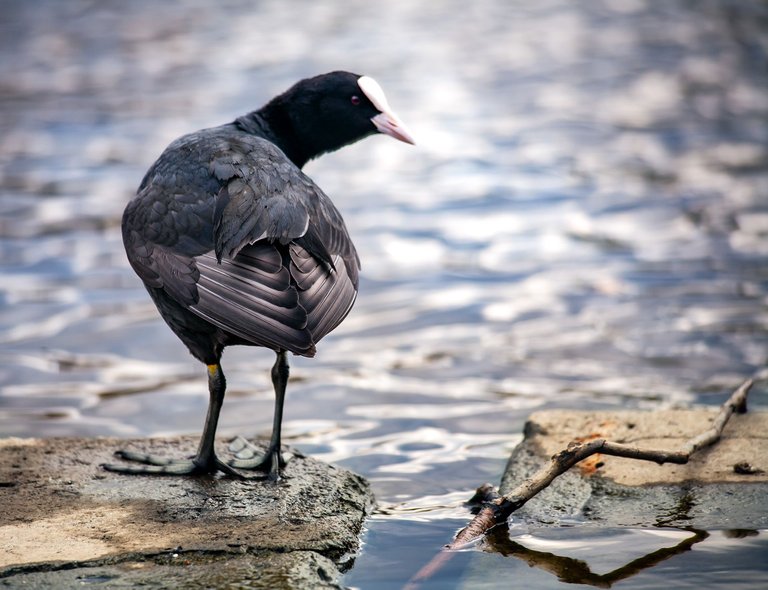 "I am handsome, and I know that!"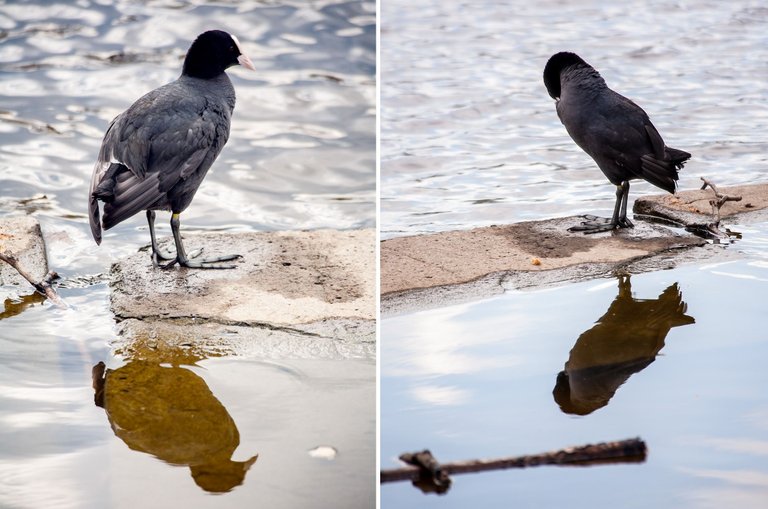 And even better in Reflections edition.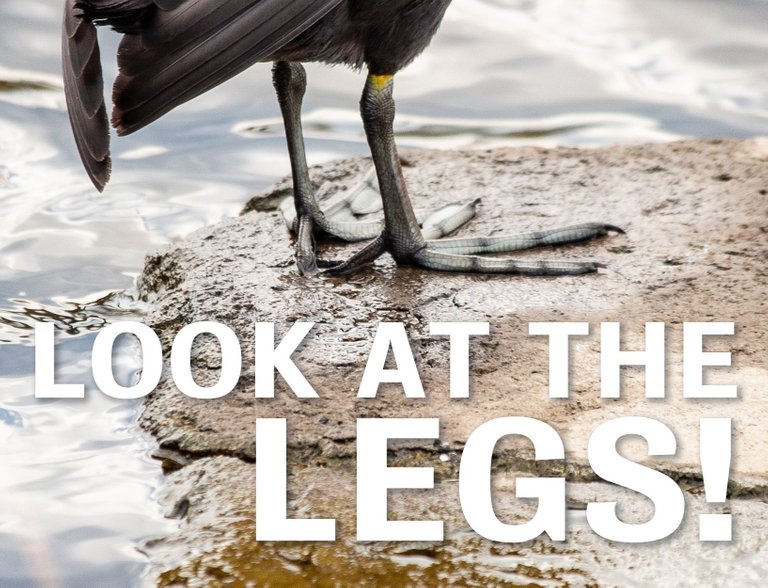 Just look at the legs. They are twice bigger than his head!
| | | | |
| --- | --- | --- | --- |
| location: | St.Petersburg, Russia | May 2022 | natural lighting |
| camera/lens: | Canon 5D | Canon 70-300mm | raw-conv |
| f 5.6 | t 1/320 | ISO 200 | |
And the last, but not the least: my entry to this round of the #SMAP challenge. I'm really in love with this capture, love how this duckie turned out, love her crazy eyes and almost grinning smile... Or is it just me?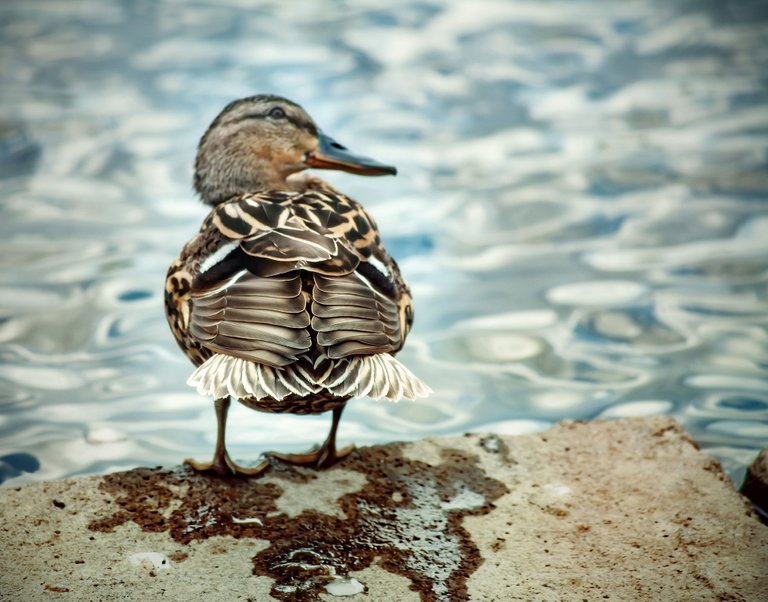 All images taken by me, copyright (c) @qwerrie
Thanks for visiting my blog!
---
---