smap #72 - duck yoga & other stories .:. EN/RU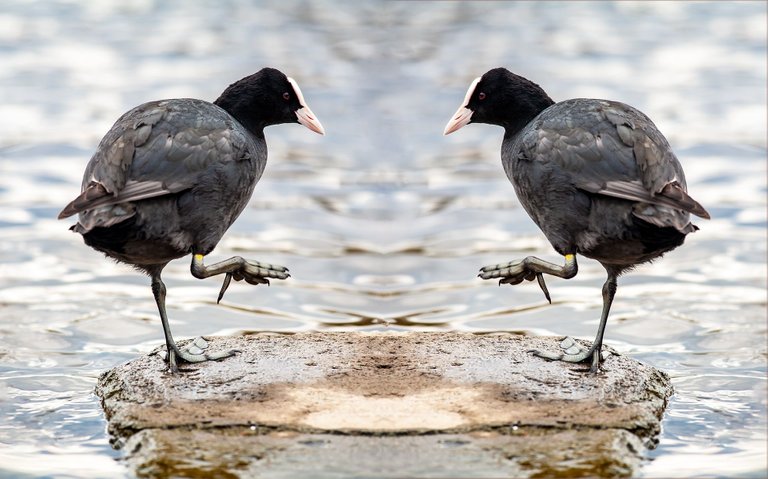 This post goes for 'Show me a photo (of a bird)' contest, round #72. Week's topic was 'Bird standing on one leg'. As simple as that!

Not so long ago, I just came across suitable stories, these folders have not yet sunk into the depths of memory and archives, and I will be happy to show you two birds today. First, the coot. She stood thoughtfully on the shore for a long time, was in no hurry to show me herself from different sides, and did not hide her most important asset - her legs!
Не так давно мне как раз попались подходящие сюжеты, эти папки еще не утонули в глубинах памяти и архивов, и я с радостью покажу вам сегодня двух птичек. Во-первых, лысуха. Она долго задумчиво стояла на берегу, никуда не спешила и показа мне себя с разных сторон, и не скрыла свое самое главное достояние - ноги!
---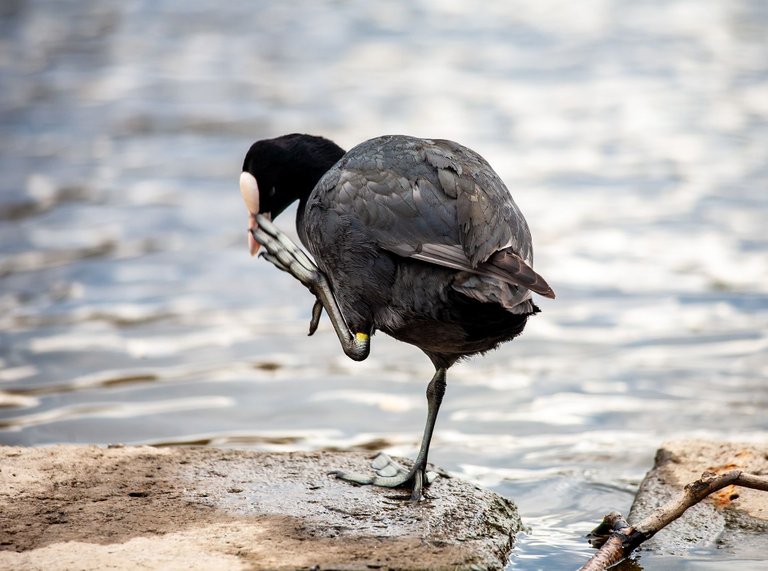 That feeling... when your nose itches unbearably, and only your legs are available for use!
---
So, the coot was in no hurry and stood on the shore (separated from me by a large puddle, and therefore feeling safe), she stared at the horizon, breathed in deeply the delicious sea air and probably strengthened her health. Meditation, yoga, whatever... One certain pose clearly reminded me of Tuladandasana!
Итак, лысуха никуда не спешила и стояла на берегу (отделенная от меня большой лужей, и потому чувствуя себя в безопасности), смотрела вдаль, дышала вкусным морским воздухом и наверное укрепляла свое здоровье. Медитация, йога, всякое такое. Одна поза явно напомнила мне туладандасану!
---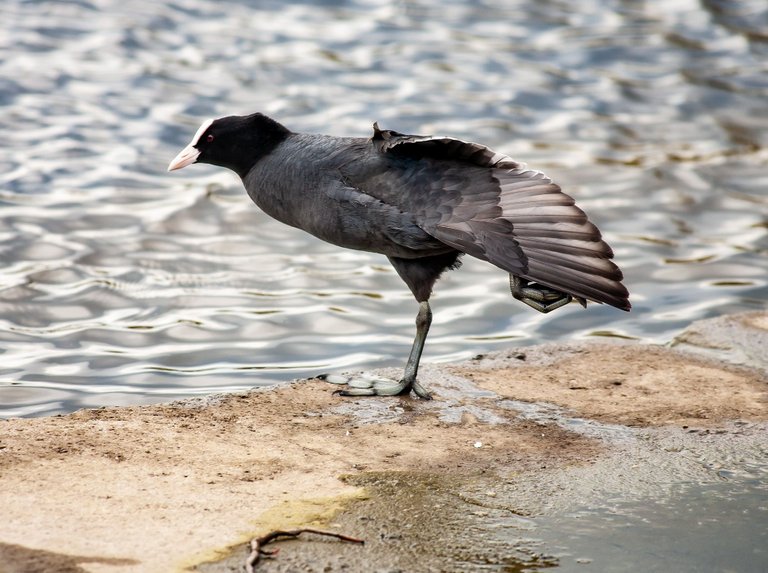 No, really, this is the real tuladanda'sana pose! Check yourself: #src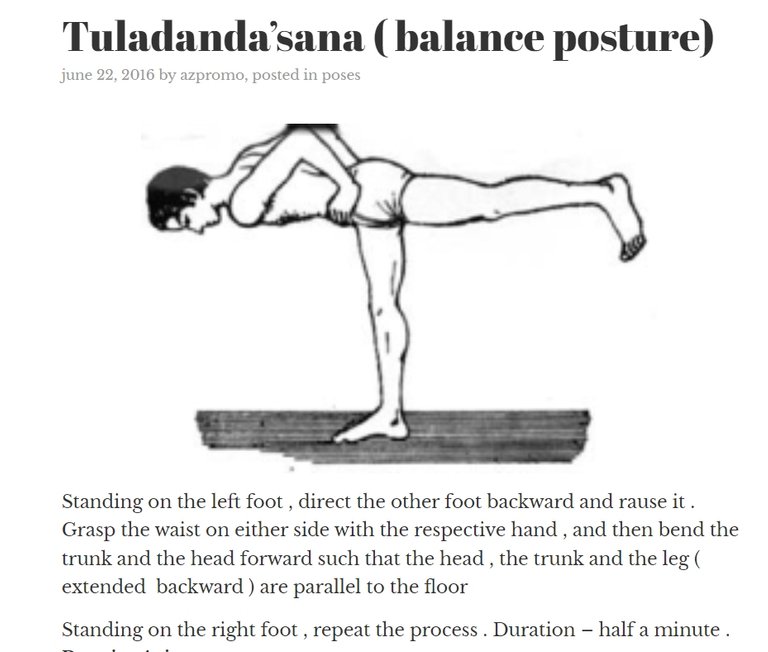 ---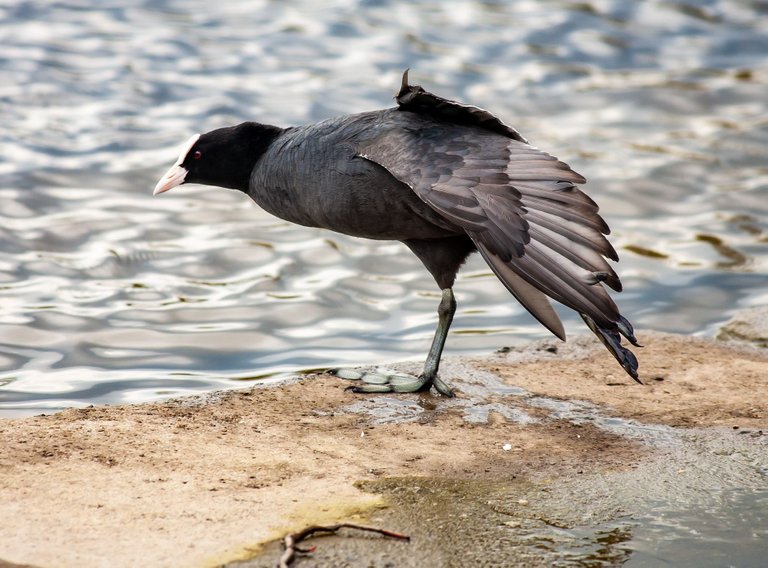 This is effective and universal pose, which has a lot of therapeutical benefits : calms the mind, boosts memory, increases lung capacity, cures asthma, strengthens the muscles of back, shoulders & thighsm stimulates the abdominal organs, etc.
Это одна из самых действенных и универсальных поз тантра-йоги, в ней работает всё тело, а терапевтические эффекты весьма многочисленны: укрепляются мышцы спины, сердце и кровеносная система, ослабляется астма.
---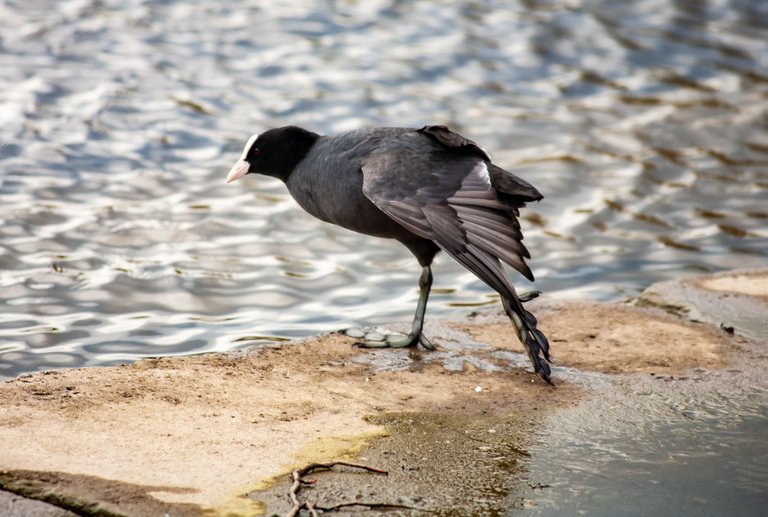 Uff! relief... hard asana -- one hardly can long it more than 10 seconds...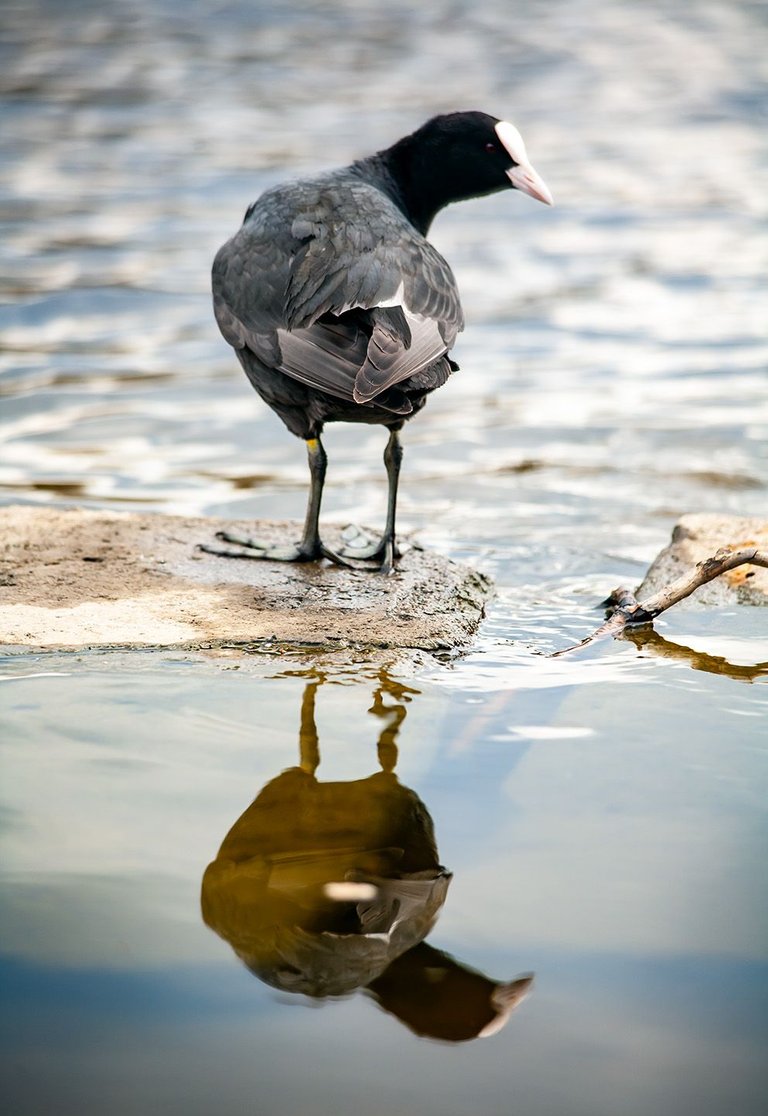 Now we may say goodbye to this healthy coot, and let me show you another find.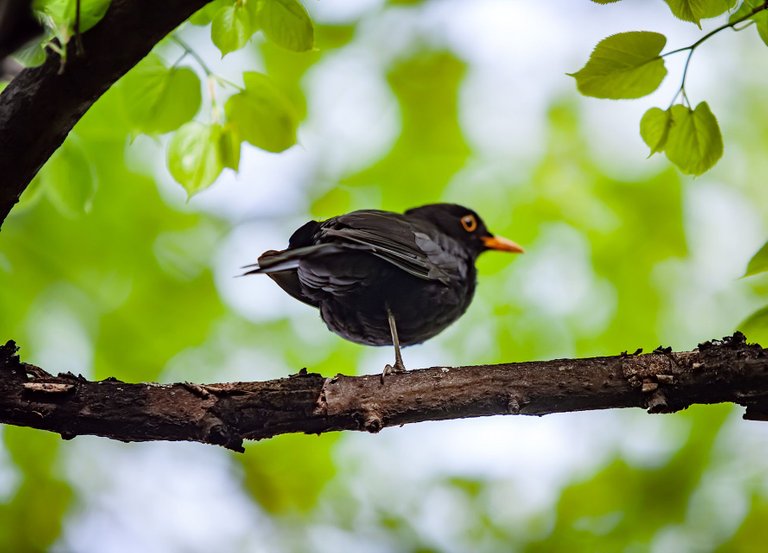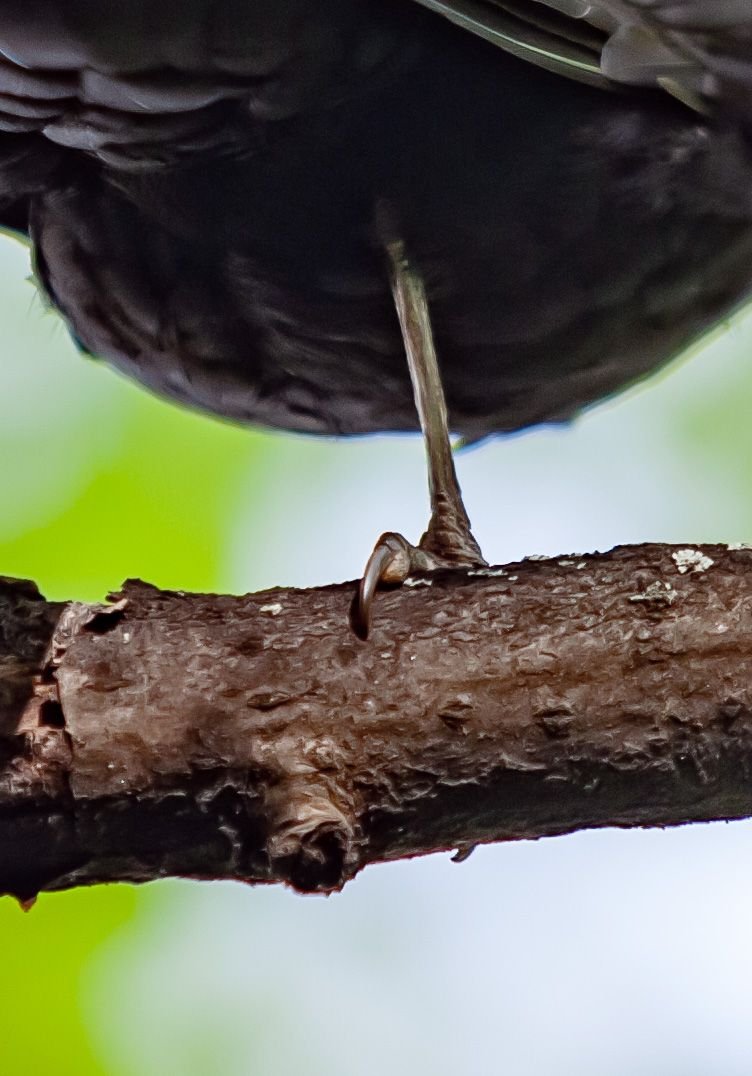 This blackbird - good fellow - was sitting on a Linden tree, posing me, meditating... (yoga and meditation go together well, right?..) I have no facts, just assumptions, why he was doing this purely in "one-leg mode".
As @ratel told me in comments-section, one of the frequent possible cases for birds doing so, is when they feel frozen, hiding one leg to make it warmer.
But I doubt this was my case: it is late May, the weather was fine and pretty warm. So... still unclear.
I put up a close-up crop of the photo above, in case you may be curious to look at the photo original in hi-res... believe me, I didnt photoshop this. Besides that I have more shots of said blackbird from different angles xD
---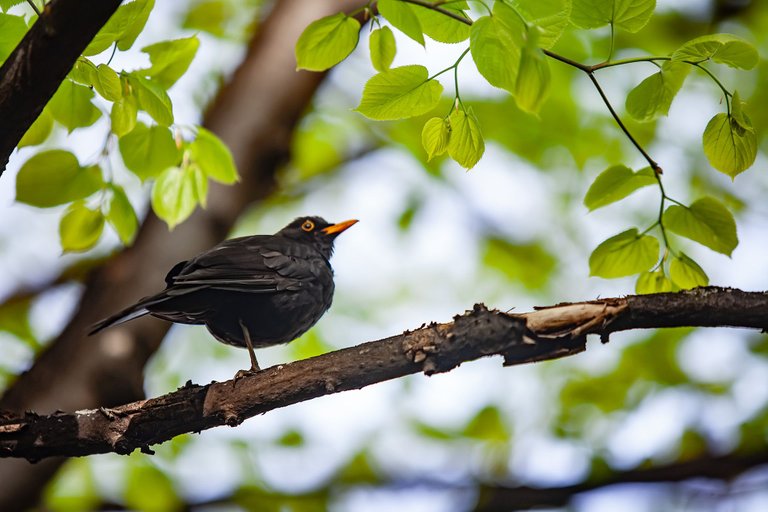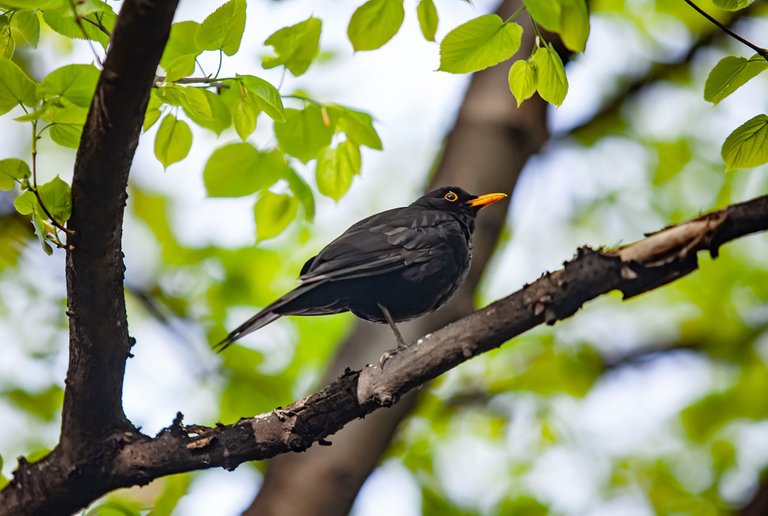 Thrushes do not have such festive festive plumage as, for example, starlings, but minimalism in decoration can also give a significant bonus! Thrushes can look adorable!
У дроздов нет такого нарядного праздничного оперения, как например у скворцов, но минимализм в офрмлении тоже может давать существенный бонус! Дрозды могут смотреться очаровательно!
---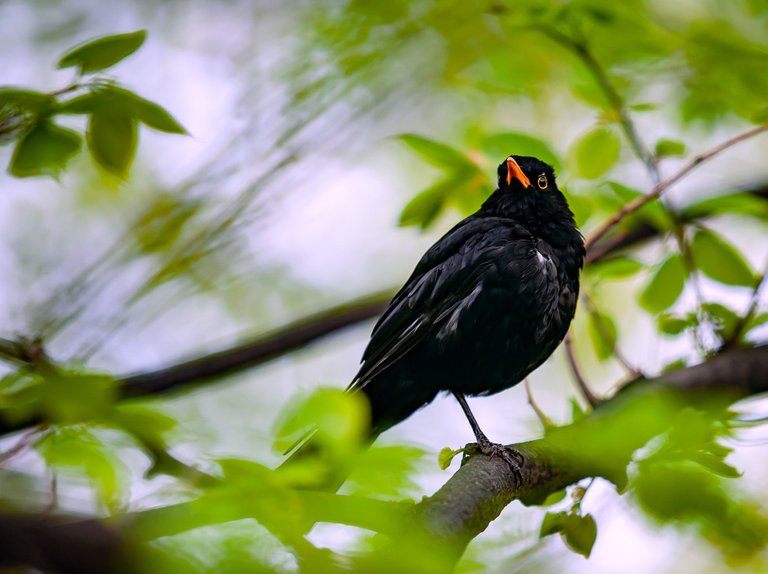 All images taken by me, copyright (c) @qwerrie
Thanks for visiting my blog!
---
---