Leo Legends, Leo Ads and Project Blank : I am All in for Leo Power Up Day at 15 June PST.
Leo Legends, Leo Ads and Project Blank : I am All in for Leo Power Up Day at 15 June PST.
So as per announcement by @leogrowth a new initiative of the Leo Power up day is launched and first Leo power up day is to be happen at 15 June 2022 (PST).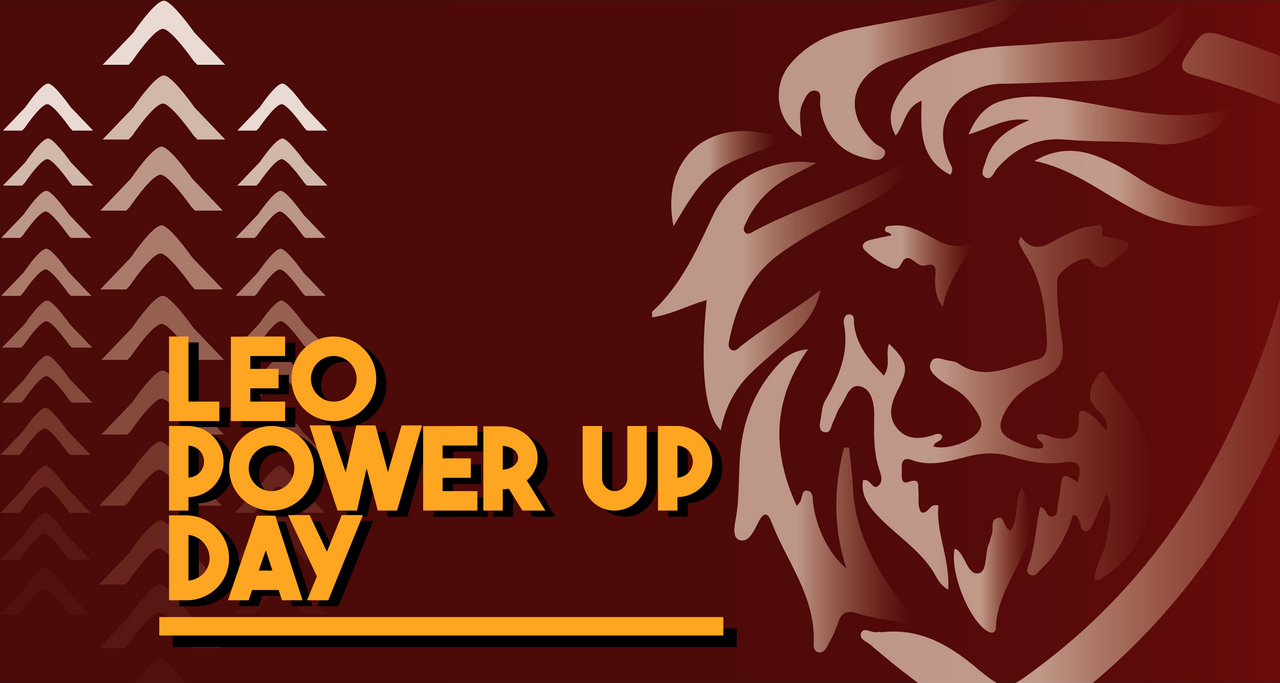 Leo Power up day has some juicy rewards for powering up but I am all in for Leo Powerup even I do not get any rewards for it. Leofinance team has started many projects in Hive that are beneficial to overall Hive ecosystem and Hive users and it also broadens the reach of Hive.
pHBD / pHive /pSPS in Polycub is a great initiative that will definitely bring some user to notice Hive and join in the Hive.
With all the platform and utilities in Hive like Hivestats.io, leodex.io , leopedia.io strengthen the Leofinance and Hive ecosystem.
Even without any LPUD prizes, I have went for my Leo power up as I am feeling that there is very "bullish" scope for Leo and I am looking forward for below 3 projects that can immensely bring value to Leo ecosystem and Leo tokens.
1. Leo Legends
As announced by @khaleelkazi this is Play2Earn NFT Project and a nice play2earn game is really going to attract a nice amount of users to Leo and Hive. We have already seen how Splinterland's dis the massive growth in Play2earn space, bought so many users in Hive and it may be the clause of the Hive price pump too and the pump that Splinterland's token like DEC and SPT got is even greater then 10x. A nice play2earn from Leo team may give strong value and usecase to Leo token and ultimately it will reflect in price.
2. Leo Advertisement.
This is another mechanism that will keep generating revenue for Leo team daily and as calculated it can be as close to 10% extra APY for LEO power holder at current Leo price nd current Ad revenue.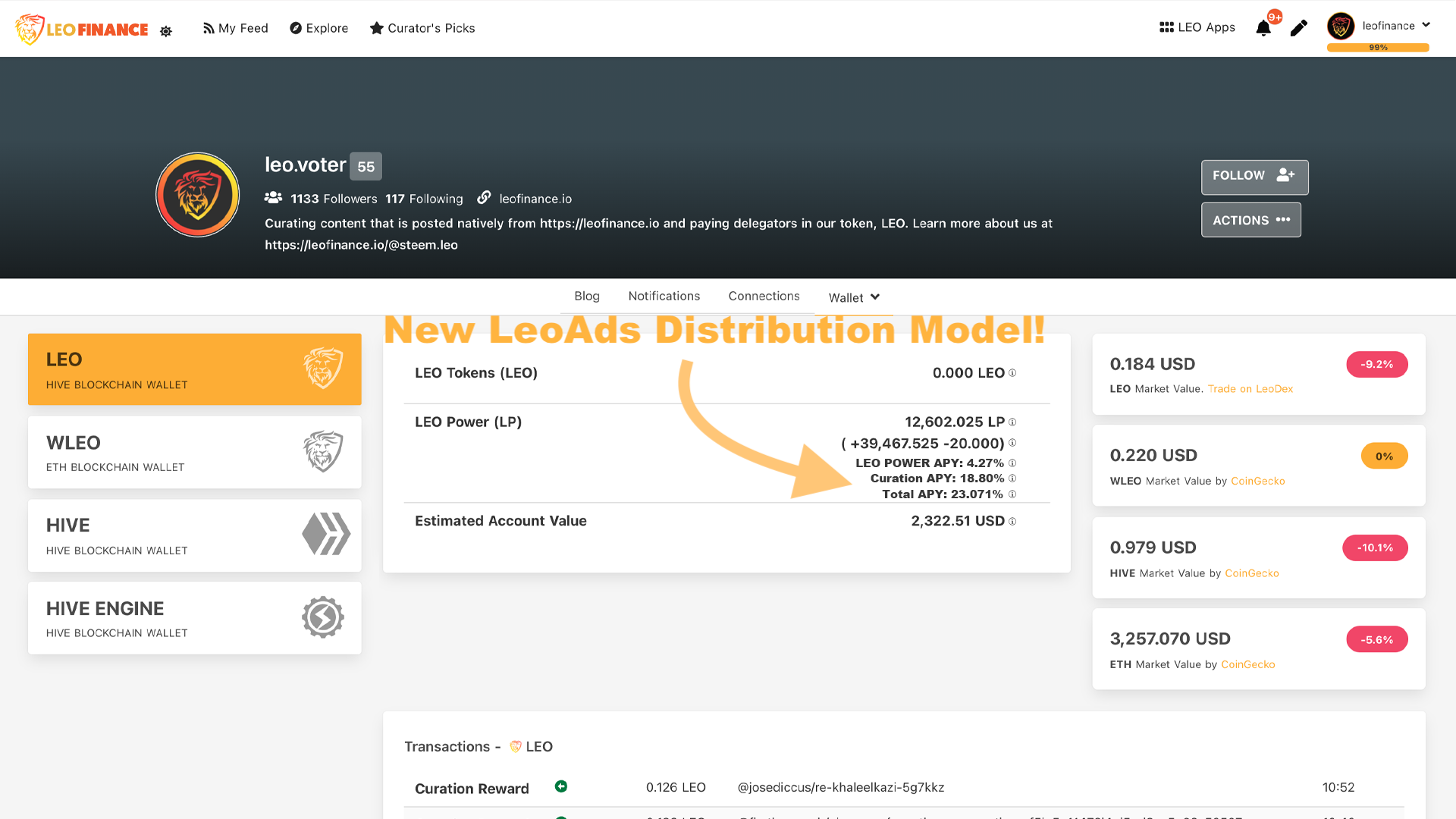 If Ad revenue continue to grow so it is supposed to grow APY but high APY will be taken care with appreciation of the token price. so in the end , I expect a bullish trend on the Leo token price and buying, earning and accumulating Leo at current price looks a good deal. How this leo ad Mechanics will work is explained in detail at here .
3. Project blank
Project blank is aimed to lure the content creator who create the short form of content and this "bite" sizeable content has it's own big market. Though at current Project blank tokenomics is yet to be created but it is guaranteed that all Leo Power holders will get the airdrop. So more the Staked Leo , more will be the airdrop.
Actually Project Blank short form will supplement the Leofinance long form of content and create a strong value to overall leo ecosystem.

Exclusive posted from Leofinance interface and if you want to know more about
LeoFinance, then you can read about this platform at https://leopedia.io/faq/#what-is-leofinance
Please feel free to upvote , comment and reblog.

Posted Using LeoFinance Beta
---
---