Splinterland's: Beware of this bug before you start delegating SPS.
Splinterland's: Beware of this bug before you start delegating SPS.
A few days back when I was delegating my SPS, I accidentally observed a very peculiar thing. I delegated my SPS (by filling) one of the open bids and I observed that in my out delegation, the amount of SPS delegated to the player is actually greater than the amount of SPS delegation bid that I filled. My first reaction was that maybe I filled more and did not paid attention to it but still I decided to recheck the amount delegated by seeing the amount of DEC that I got paid for it.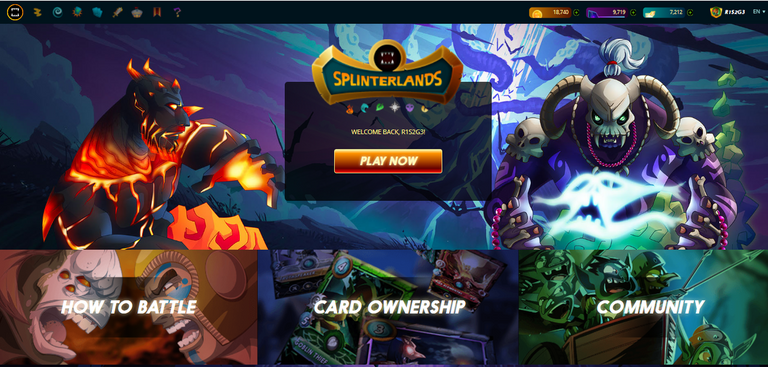 Now, to my belief, I find that the amount I got paid for it is the same that I remember while filling out the bid, so why I am seeing that I delegated out more SPS to that player?
So here is the bug associated with the issue.
Actually, the SPS delegation system (or SPS delegation market) shows all the filled bid by you to a specific player as a single "out delegation" to that player and the expiry date of this "out delegation" is get updated on the basis of last "out delegation" expert date.
So if you have done multiple delegations to the same player, you will see only one out delegation and it's expiry date will be the expiry date of the last out delegation.
What I /(or may be you) will lose here.
The impact is purely financial here. Suppose your first delegation to the player is supposed to end in the next 24 hours and you made a new delegation to the player. So now the previous delegation will expire in the next 7 days instead of the next 24 hours. So you are doing "6 extra days" of delegation (and maybe 7, if your delegation has already expired and you did not claim back) for free.
Can Splinterland's support can help?
Actually no. Here is the actual response I got from support regarding the issue.
Hello r1s2g3
Thank you for being patient.
Unfortunately you cannot cancel delegations. The way it works right now is that you can only undelegate after 7 days of the last delegation made to user. As the 2nd transaction is the last delegation, the undelegate feature will unlock once 7 days has passed.
You can avoid this in future by not delegating to the same person you already have a market order. We appreciate your patience while you have to wait for it to unlock.
So support cannot help me here and the "cautious" advice they have given to me actually very difficult for me to implement as I delegate some 300K SPS out and they range out from 50K to 700 SPS in a delegation.
So how you can help yourself (easiest method)?
After understanding issue, I tried to look if any interface give any warning for this.
Clearly official site do not give me any warning.

Nor do the monstermarket that I am currently actively using to get cashback on my delegations.


But Peakmonster wins here, it colour code the 'Fill Bid' option with orange colour and when you hover your mouse over it , you can read the warning message.

I hope all of you keep cautious of this bug.
The best is that the team should fix this bug and even it is not fixing, then every interface should display this warning message to the players.
Posted Using LeoFinance Alpha
---
---