9 days 8 nights of horror.. One little cats tale....
Hey everyone, thought I'd share a piece of good news! My cat is safe and out of them dang trees!!
Now that I started with the ending... I'll share his story.
(In this pic, the red shows where he originally was, the yellow is where he ended up after the fire dept, the blue is where he came down to the day after fire dept left)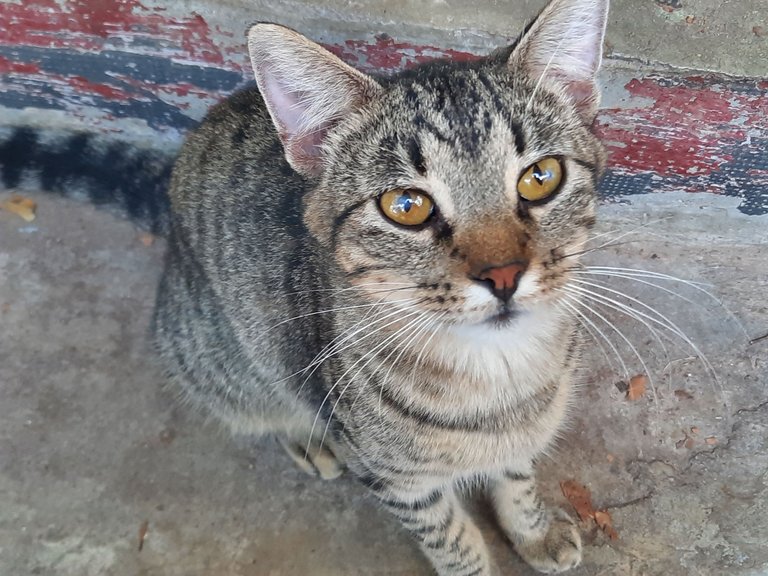 He's a rescue we've had about a year. Both of his eyes had infections when we found him and it left scars? (You can see cateracts in his eyes) Doesn't seem to slow him down tho!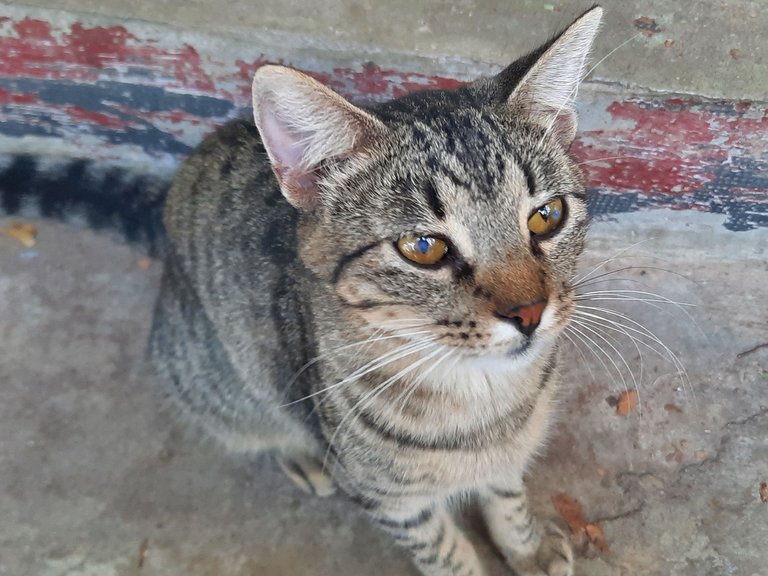 Anyways, he hasn't enjoyed our move to my son's place. There's dogs here. And although they're not aggressive to him he's unsure. Then there's the puppy... Who aggravates and is too playful.....
That's my thoughts on how he got up in a pine tree..
Trying to out run the pup. Now do I know that for 100% fact? No... He could have been after a squirrel lol. Who knows for sure tho.
Anyways, Bless his heart tho, he was up there for 9 days 8 nights! Temps ranging from low overnight temps of 4°F (negative wind-chill) to 28°F... Day time highs not much above freezing until today. It warmed up to 70F!
Anyways, I just wanted to share with the world my little cat is safe inside! Oh and he's an inside cat now! He's not sure he likes this new arrangement, but he's too tired to fuss about it 🙌
Wait wait wait....I can't end there. I have to give a few more details of this. I've never seen anything like this...
First couple nights he was up there it was cold but not major. That artic blast made it south to us and like I said earlier it was 4f! Christmas came and went he still didn't come down! I'd been in touch with volunteer fire department Chief. They didn't have a tall enough ladder but Monday afternoon they came and was going to spray him out of the tree with water. Several people held tarp to catch him. All that manage to accomplish was the ones holding the tarp got wet (remember it's cold..mid 30s) and the cat.. he acts like he's a dang cat-squirrel and scales up the tree to the top and then across the tops of 3 other pines! He spent the 7th night double the height he'd originally started! He was at the tip top!! He did manage to come down a bit by the 8th day but he was still (minimum)10 ft higher than where he'd originally started at in the tree Which, was about 30-35ft up in a pine tree (where he was to start with). This is a guesstimate of course.. After they fire dept he was close to 60ft up!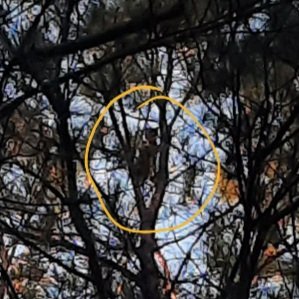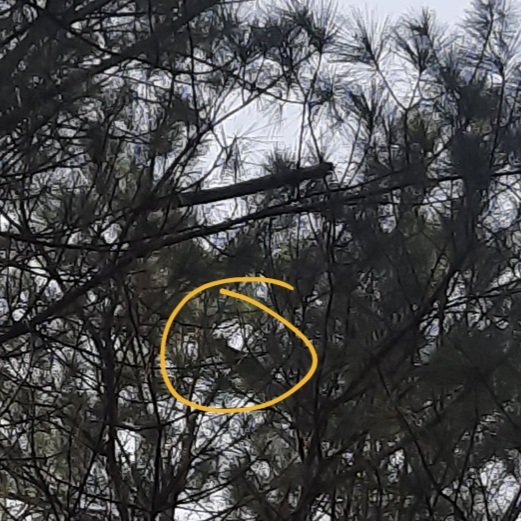 Very scary for a lil mild mannered cat.... And for me!
Y'all, I've prayed, meowed, cried, cussed, begged, climbed up an extension ladder precariously stretched as far as it would go😵🤦🙄..climbed up in the tree on a lower branch from different ladder🤦.... I've spent hours looking straight up trying to coax him down. My husband has too! At one point we had a nurf gun that shoots lil rubber/nurf balls. It didn't work. We had the water hoses hooked together but water just couldn't reach him. Oh, btw... The fire dept use 1k gal water to try get him out of the tree🤦 emptied the dang truck and he's up in the tip top looking down at us (trying to see) .. And trying to figure out just what the heck all that was about!!
I really thought he was gonna stay up there. I saw him licking the pine needles for the water so least he had that(it rained few of those days too) plus dew would freeze/thaw etc.
.....
I started this post other day but never got around to finishing or posting it.
Thought I'd give an update.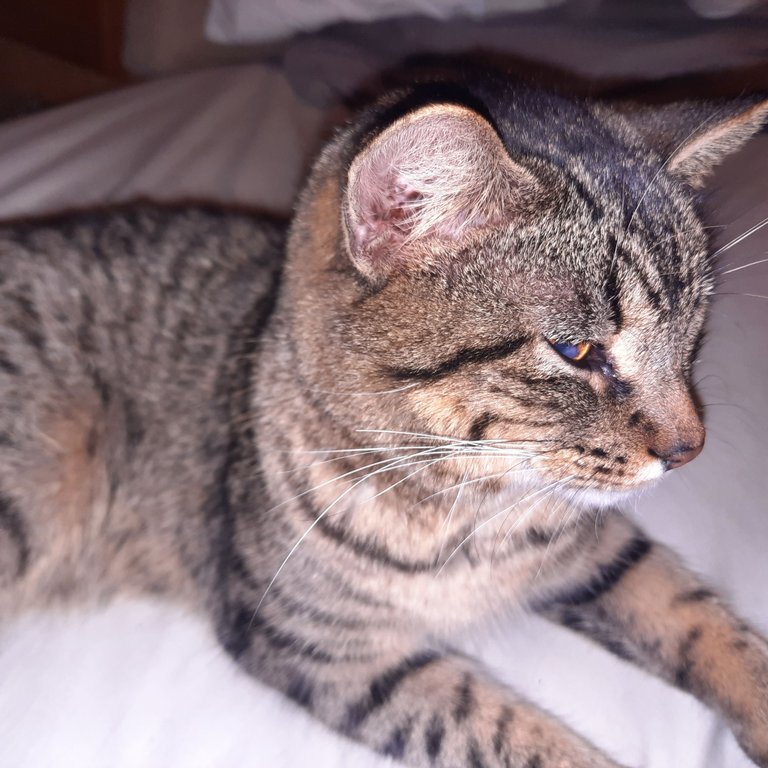 His first night down he slept beside me. (After he ate) I think he had nightmares poor thing. Either that or his dehydration gave him muscle spasms, plus having to hang on so... Anyways, he's much better now. Adjusting to being back on the ground and in a new surrounding.
First night or so as we entered/left the room he thought he might want out. He's quit trying now. It wasn't like he was scared, just quietly trying to walk out too..
I think his PTSD will subsided.. He gets lots of loves and cuddles to help him thru 😻
Oh and one more thing... If you scroll back on my timeline few months back this is the same cat that locked himself in our van🤦🤣😻 this cat might just do me on in if we ain't careful🤦🤣😻❤️❤️❤️
---
---