Carissa (Sawmp Princess) - New Card for Rada Quest Trading Card Game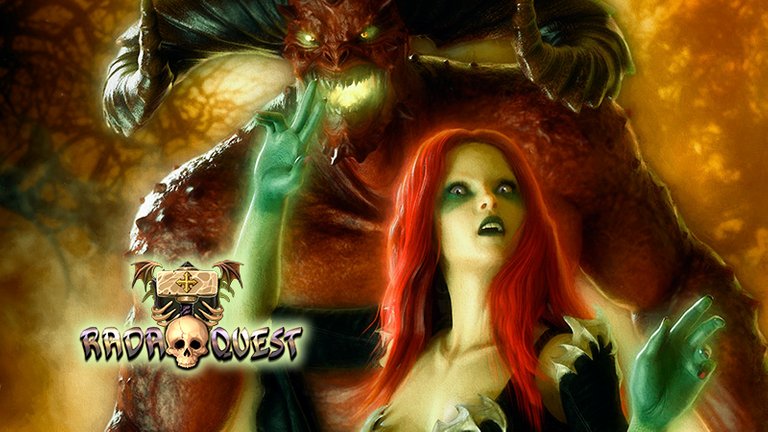 Hi radanians, princess, warriors, gamers and other disreputable dudes!
Today I want to show you a new illustration that I have made for the game and then tell you some news about the project.
Carissa, the Swamp Princess, a beautiful sorceress whose power is so extraordinary that she is able to subdue Behemot himself. She lives in the swamps, between moss and silt. Her skin has acquired a certain rotten hue, with scales and roughness, but not enougth to gaste away her dangerous beauty. Do you want to know what it feeds on? If you venture alone deep into the swamp, you may find it out on your own risk... and maybe too late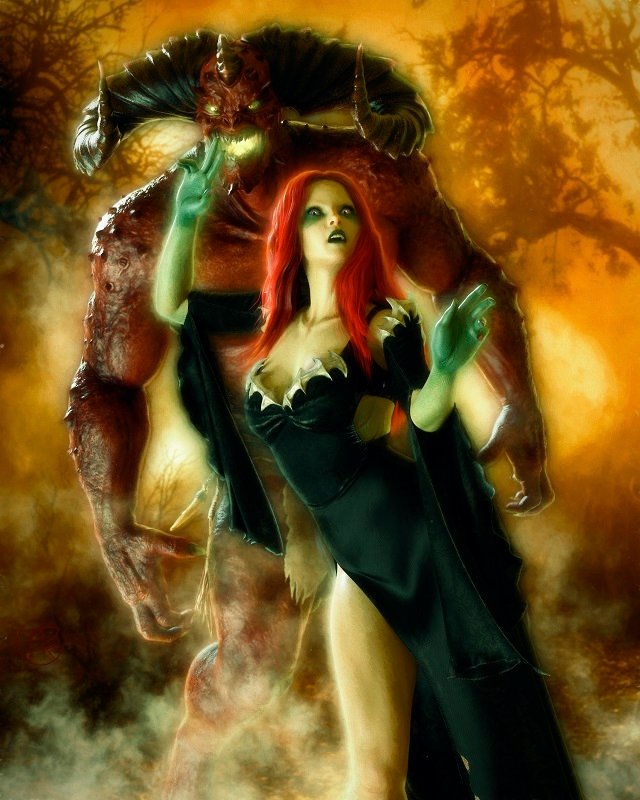 Illustration created by Marcos DK (@marcosdk) for Rada Quest TCG
If you like the illustrations created for the game, you can buy some of them in the [official game store] (https://radaquest.net/shop/) and thus collaborate with the project with its financing. Copies are available for digital download in Ultra-High Definition and you can find the official versions of the cards.
What is the meaning of Ultra-High Definition resolution? This pictures are 5600x7000 pixels size. This meaning that you can print great format posters to dress your room wall with something magic. Here is a couple of samples in real size: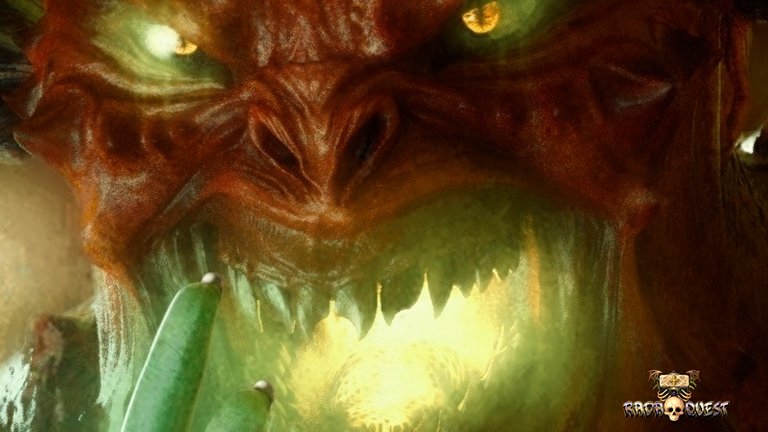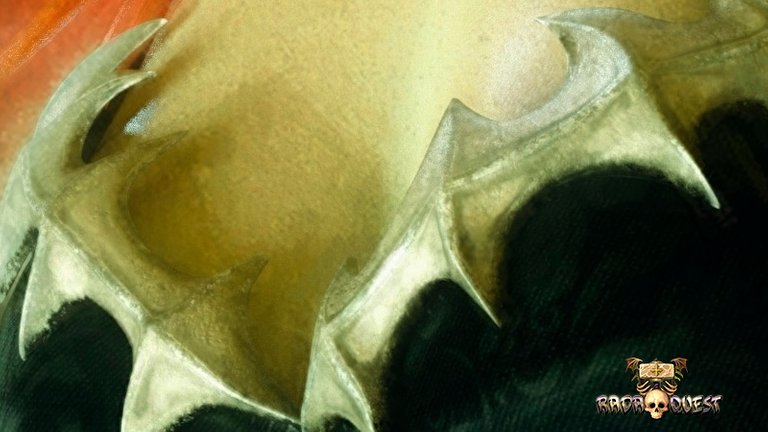 Let me to tell you something more personal. Some of these sorceress and female warriors ddo not have complexes when it comes to dazzle with their beauty and courage. That is the reason why you can find in our store some NSFW illustration to enjoy their magic. Feel free to discover it, but at your own risk, my friend.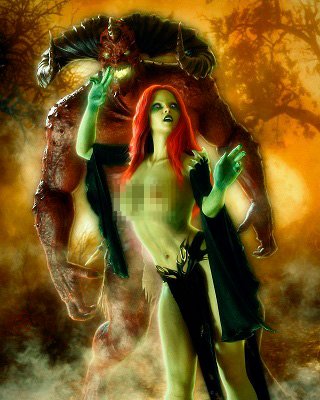 Rada Quest is a multiplayer and free-to-play online game that is still under development. The theme of the game are the adventures of epic fantasy, sword and sorcery. The illustrations on the cards recreate fantasy scenes with courageous warriors and beautiful sorceresses. There is also place for monsters. The game includes a real-time strategy system on resource generation, building construction and development of a skill tree. However, the main body of the game is the creation of a deck of powerful cards to compete against other players or against the creatures of the game at events.
The game is still under development.
Official page: https://radaquest.net/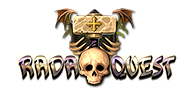 Invest in Rada Quest buying TARUK token
This weekend we will have a new benefits distribution among investors. The amount is still provisional but it can be around 3,000 Steem. I am still waiting for some bank transations from the latest sells. The benefits come from sales and posts rewards and all of them will be distributed among the token TARUK stakeholders.
If you want to participate in this share-out you are on time to buy some TARUK tokens in our official store and also get some free Steam Game Key with your purchase. I recomend you to take a look to the list of games availables. Maybe you like some of them -> https://radaquest.net/freee-games-for-taruk-packs/
See info: http://gt.3dkrender.com/investinrada


This illustration was created with Daz Studio and Photoshop. You can learn to create your own fantasy illustrations follow my introductory course of Daz Studio in Udemy (in Spanish). You can follow this link (with discount code included) https://www.udemy.com/iniciaciondazstudio/?couponCode=DAZHISPANO




Thanks to our Founder Members (+1000 TARUK in stake):
@axeman @mulletwang @ecoinstant @wiriwiri @xerllig @arkmy @dkid14 @dera123 @battlegames @raymondspeaks @mfblack @aniestudio @cakemonster @ecoinstats @jlufer @steemvault @bert0 @orejero
And also thanks to all our lovely sponsors:
@quintaesencia @ceptocide555 @serlanvet @josevas217 @eddiespino @repu-tacion @thebluewin @trenz @taintedblood @steemitasclub @ecoinstar @lcrestrepo @llobu @mickvir @brasan @avellana @takeru255 @dosdudes @tsnaks @pablo1601 @marybellrg @syyed @photo-token @vikvitnik @assus @pequef @vgalue @sacra97 @repollo @literalypotato @iampolite @edithbdraw @vxc @hhayweaver @northmountain @meteoro @radiosteemit @yanes94 @thegoliath @charjaim @simplymike @luisveco88 @roger.remix @amart29 @rentmoney @club12 @helengutier2 @zoniacb @zhanavic69 @jjqf @lanzjoseg @conectionbot @viniciotricolor @reyvaj @votebetting @belkisa758 @aamirijaz @qam2112 @lenonmc21 @adeljose @suanky @elgranpoeta @rengus @karmadorje @franz54 @marisenpai @rachaeldwatson @antoniarhuiz @moeenali @sleepingcowboy @jadnven @steemitcuration @mobi72 @yurilaya @rozioo @neoxian
@jodipamungkas @javiermurillo @fernanvalentina @monsterstamer @freddbrito @vimukthi @victor-alexander @yameen @ifeoluwa88 @criptomonedastv @ferrate


Written by @marcosdk
All the pics by @marcosdk
---
---