My new COVER - Contemplate and create | Mi nueva PORTADA - Contemplar y crear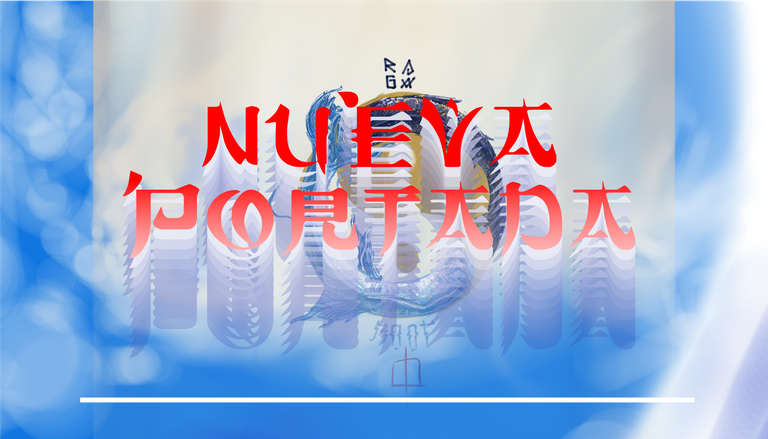 Value of contemplating
This morning I woke up and wanted to go out to my backyard to get some fresh breeze, so I just looked at the clouds, there seemed to be strong air currents at their height because they were moving quite fast considering their usual pace, second later I noticed that a fairly populated cloud began to fade and took the peculiar shape of a fish with a skull for a face which seemed strangely familiar, creative and even bewitching.
Valor del contemplar
Esta mañana me levante y quise salir a mi patio a recibir algo de brisa fresca, así que solo me dedique a mirar nubes, parecía haber fuertes corrientes de aire a su altura porque se movían bastante rápido considerando su ritmo habitual, segundo después me percato que una nube bastante poblada se empieza a desvanecer y toma la peculiar forma de un pez con una calavera por rostro lo cual me pareció extrañamente familiar, creativo e incluso hechizante.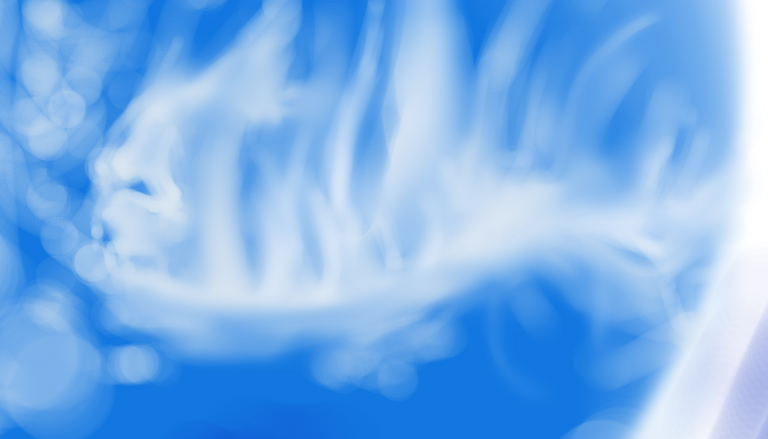 Different images and concepts came to me, but I was left with the clearest of all, and it was the dance of the duality existing in each code of existence, the same image of a fish with a skull face tells me that something composed of two contrasting energies, death in the face and life in the body, maybe I sin of explaining too much the whole experience, but the idea is to give a solid and understandable context.
Diferentes imágenes y conceptos llegaron a mí, pero me quede con la más clara de todas, y fue la danza de la dualidad existente en cada código del existir, la misma imagen de un pez con cara de calavera me habla de que algo compuesto por dos energías contrastantes, la muerte en el rostro y la vida en el cuerpo, tal vez peco de explicar demás toda la experiencia, pero la idea es darles un contexto sólido y entendible.
---
---
---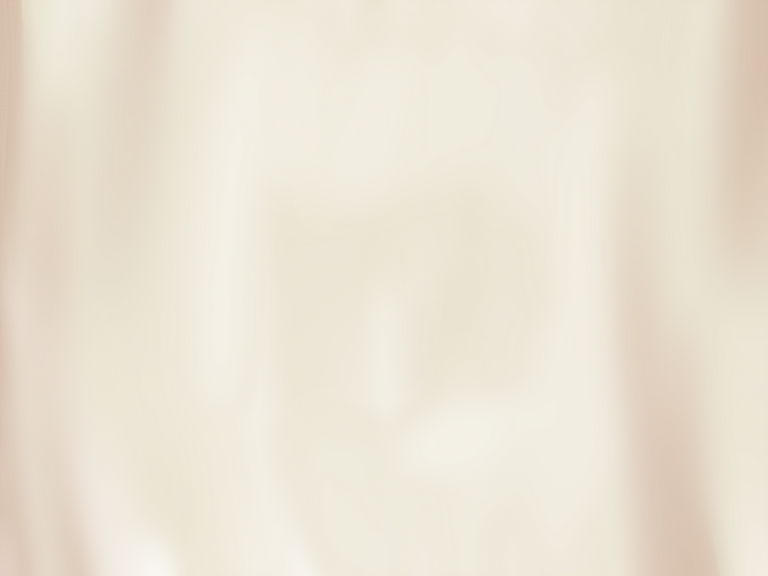 Creative materialization
With all this lived, analyzed and processed simply came out of my hands the graphic and iconic representation of everything that keeps us and entertains us, it has no name, so it is simply called "Tao" a representation that some recognize much more easily as the yin and yang, but the tao, is much more than just black and white.
Materialización creativa
Con todo esto vivido, analizado y procesado simplemente salió de mis manos la representación gráfica e icónica de todo lo que nos mantiene y entretiene, no posee nombre, así que simplemente se le llama "Tao" una representación que algunos reconocen mucho más fácilmente como el ying y el yang, pero el tao, es mucho más que solo blanco y negro.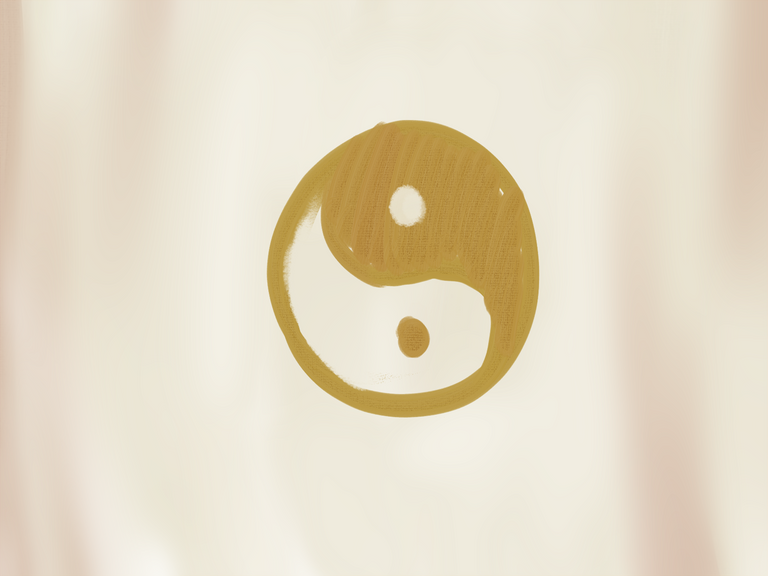 Ying and yang in harmonic and balanced movement, where each figure preserves a small part of the other, this is what the figure really represents, so to materialize the idea I decided to use the figure of the oriental koi, which they use so much to represent this idea of tao in much of their culture, but adding the concept that literally the sky gave me.
Ying y yang en movimiento armónico y equilibrado, donde cada figura conserva una pequeña parte de la otra, esto es lo que realmente representa la figura, así que al materializar la idea concurrí al usar la figura de los koi orientales, que tanto usan para representar esta idea del tao en mucha parte de su cultura, pero anexando el concepto que literalmente el cielo me regalo.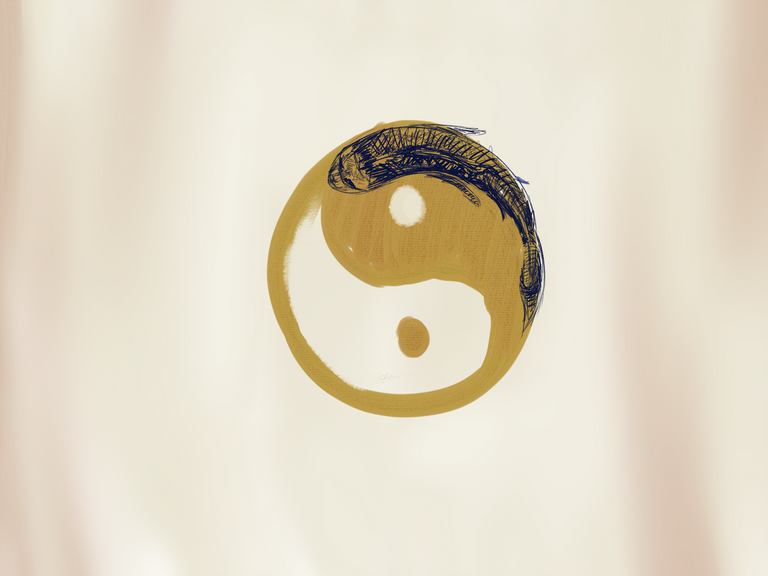 As in principle I wanted to represent a fish with a cadaverous face under the new conceptual bases I had to add a counterpart to it, and that would be a fish with a face -alive- obviously the colors that were used were added to transmit the same concept of opposites.
Como en principio quería representar un pez con rostro cadavérico bajo las nuevas bases conceptuales debía anexar una contra parte a ello, y eso sería un pez con una cara -viva- obviamente los colores que se usaron se sumaron para transmitir el mismo concepto de opuestos.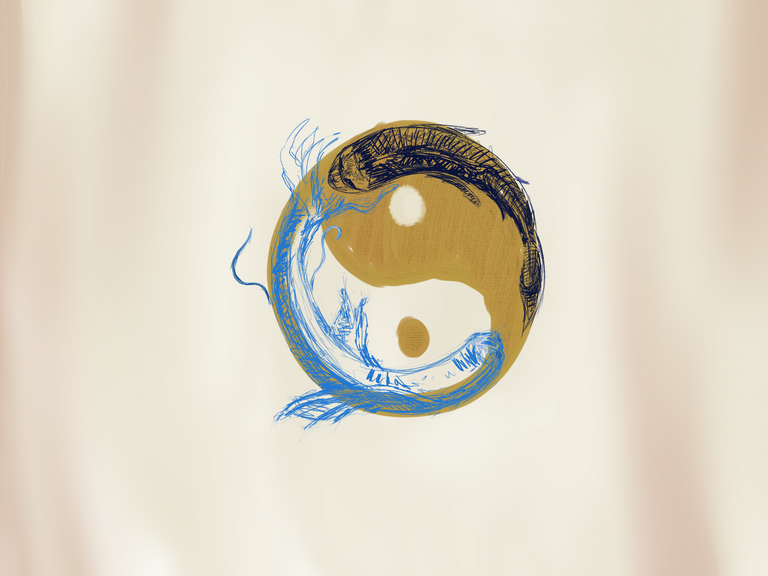 From here on the development of the illustration was, so to speak, a single journey, and I immediately knew that I wanted this illustration to become part of something that represented me, and to show that it is part of my standard both creatively and personally.
De aquí en más el desarrollo de la ilustración fue por decirlo de alguna manera, un solo viaje, y de inmediato supe que quería que esta ilustración pasara a ser parte de algo que me representara, y que mostrase que forma parte de mi estandarte tanto a nivel creativo como a nivel personal.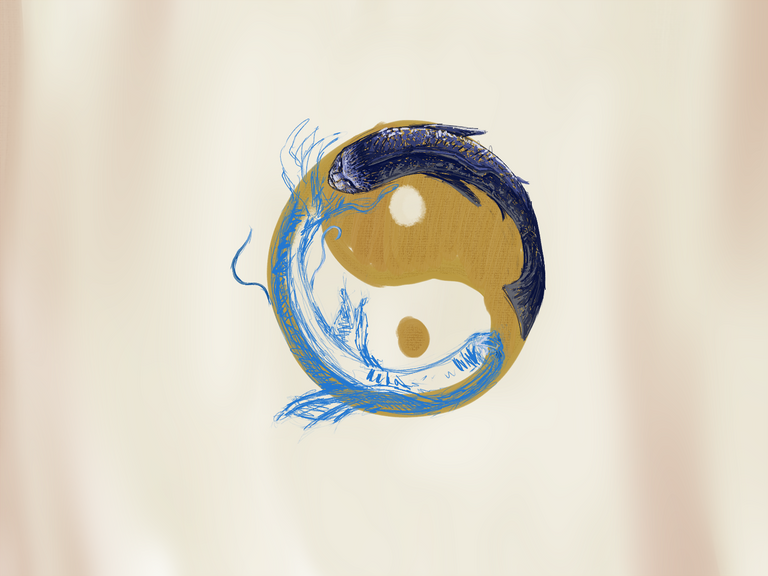 I applied a couple of details in the most traditional style possible, I wanted to capture the essence of the strokes and develop a simple drawing, but with enough presence.
Aplique un par de detalles al estilo más tradicional posible, quería capturar la esencia de los trazos y desarrollar un dibujo simple, pero con suficiente presencia.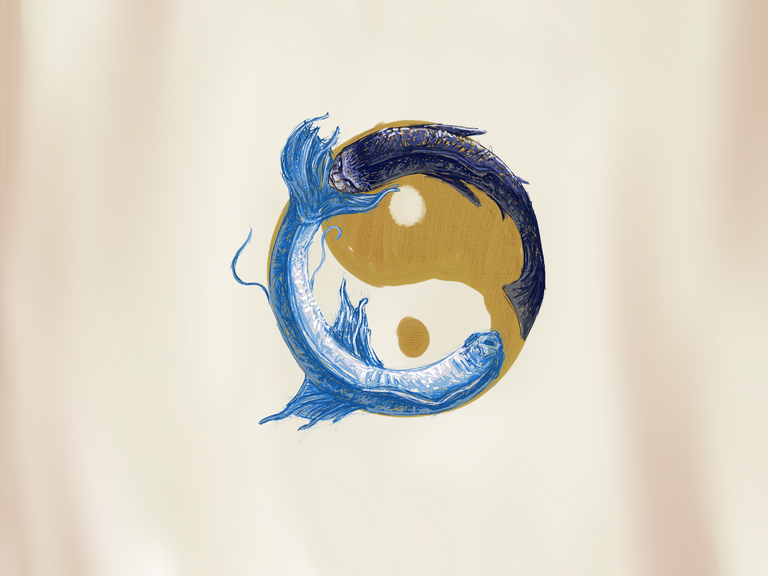 I added smoke as an element that represents something recurrent in me both conceptually and literally.
Agregue el humo como elemento que representa algo recurrente en mi tanto a nivel conceptual como literal.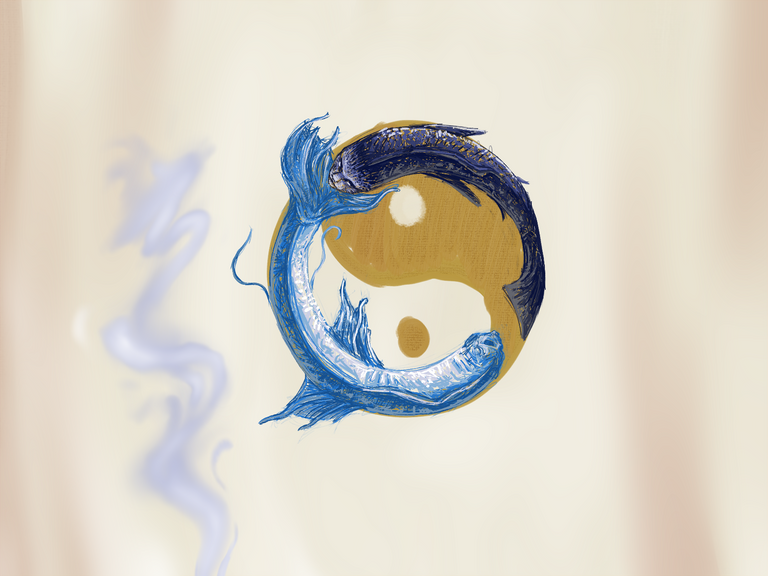 The pseudonym under which I decided to start creating in a real way.
El seudónimo con el que decidí empezar a crear de manera real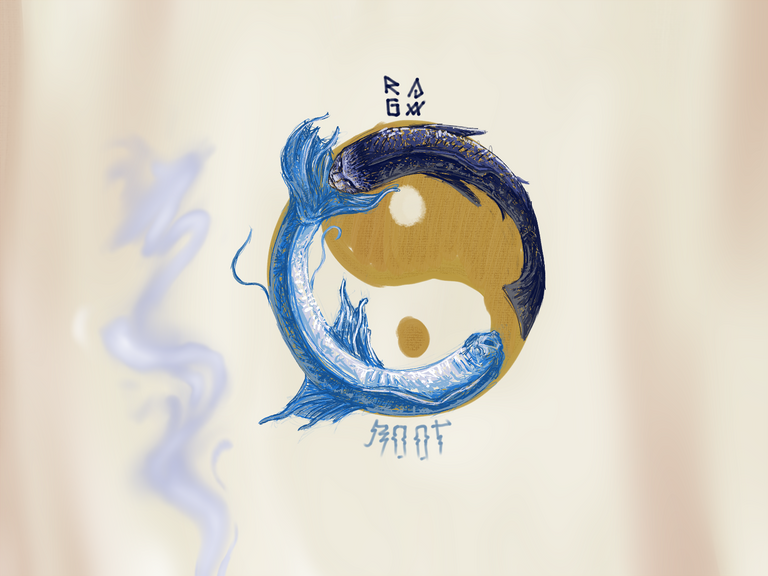 And finally the representation of what I left all this fast and intense process, the ideogram -center- which has the consciousness of being positioned at the center of the environment, this consciousness maintains the reason of balance, the movement governs it, so remember that the center must move along with many other centers that are also in its environment, as well as a planet in its orbit.
Y por último la representación de lo que me dejo todo este rápido e intenso proceso, el ideograma -centro- que dispone de la conciencia de estar posicionado al centro del entorno, dicha conciencia mantiene la razón del equilibrio, el movimiento le rige, así que recuerda que el centro debe moverse junto con muchos otros centros que también están en su entorno, así como un planeta en su órbita.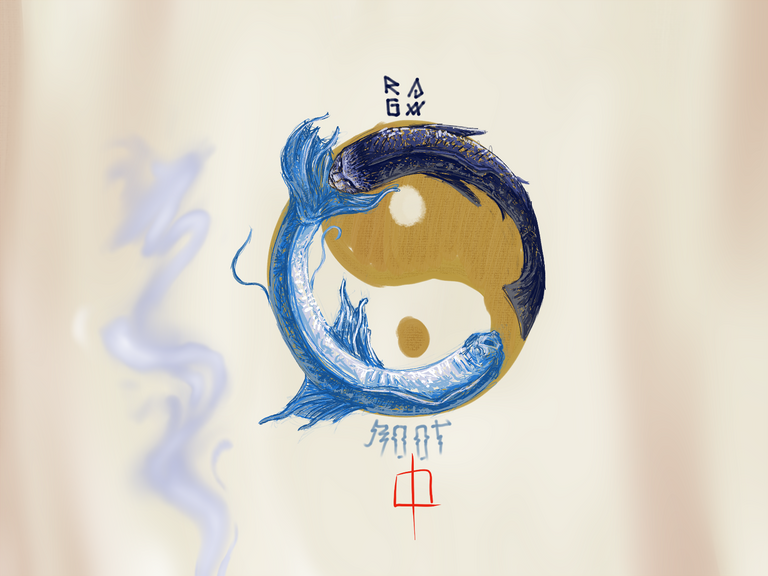 This kind of thing is not so common, catching inspiration is the true doing of the creative, but being prepared for its presence is something I intend to copy from Picasso and many others who may not have said it as clearly as he did, but who simply developed their art to their liking just because they also took this as a motto.
Este tipo de cosas no son tan comunes, atrapar la inspiración es el verdadero hacer de los creativos, pero estar preparado ante su presencia es algo que pretendo copiarle a Picasso y muchos otros que tal vez no lo dijeron tan claramente como él, pero que simplemente desarrollaron su arte a su gusto solo porque también tomaron esto como consigna.

It's a pleasure to share with you little big parts of me and what I do, I invite you to give me your opinion about my new cover for the blog and its gestation, so far I leave it to you! Bye! 
Es todo un placer compartirles pequeñas grandes partes de mí y de lo que hago, te invito a que me des tu opinión acerca de mi nueva portada para el blog y su gestación, ¡hasta aquí se las dejo! ¡Chao!. 🙌✌️🐡🐟🌊
---
爱
---

Translation made with deepl.com/ Traducción realizada con deepl.com ©Copyright @ragaroot 2021. / ©Derechos reservados de @ragaroot 2021.
---
---