Recording my Experience at the camp: Serving my Country Day 2
Hello Hivers 🥰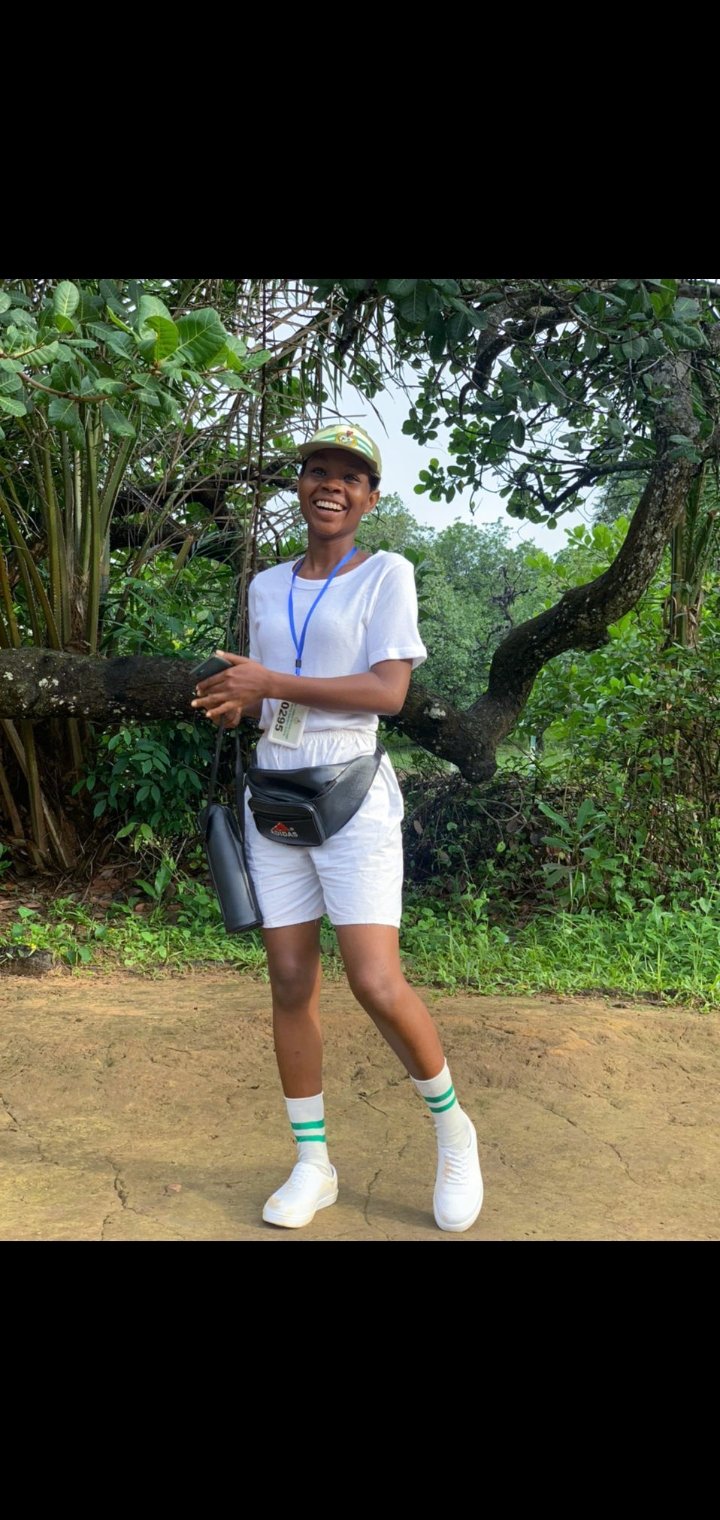 I feel like this is about to become my diary 😂, because it looks like everyday has it's own sufficient experience.
I woke up as early as 2am to shower and get ready for the day, nothing ever prepared me for all these activities.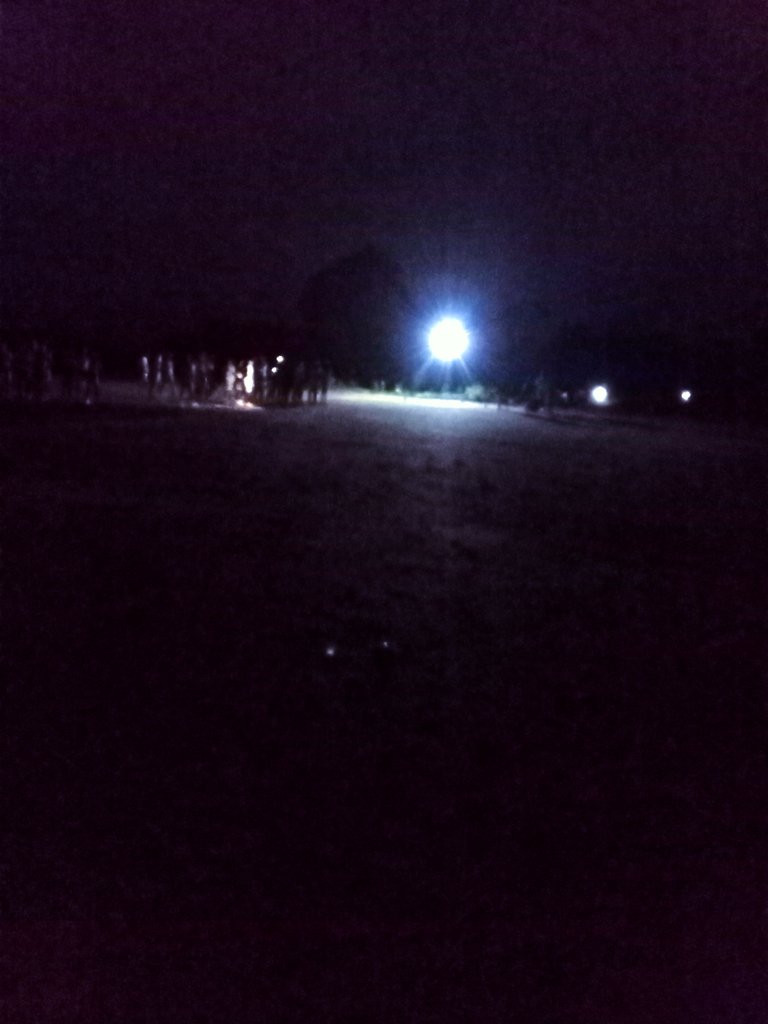 lately lately I have been loosing sleep🎵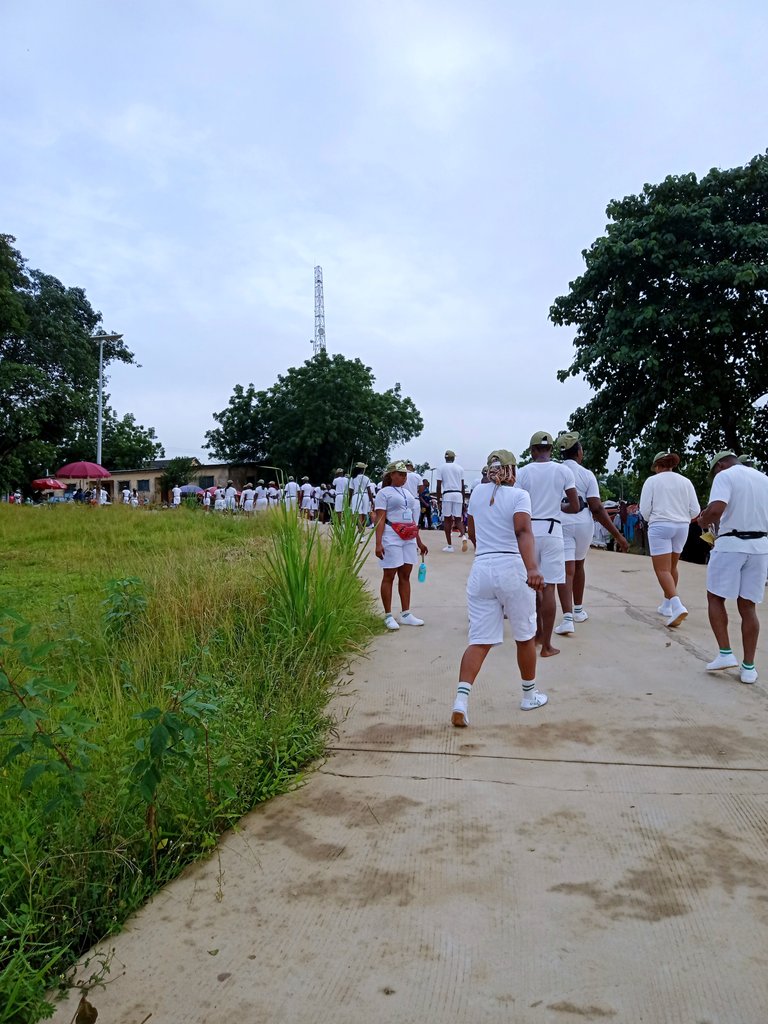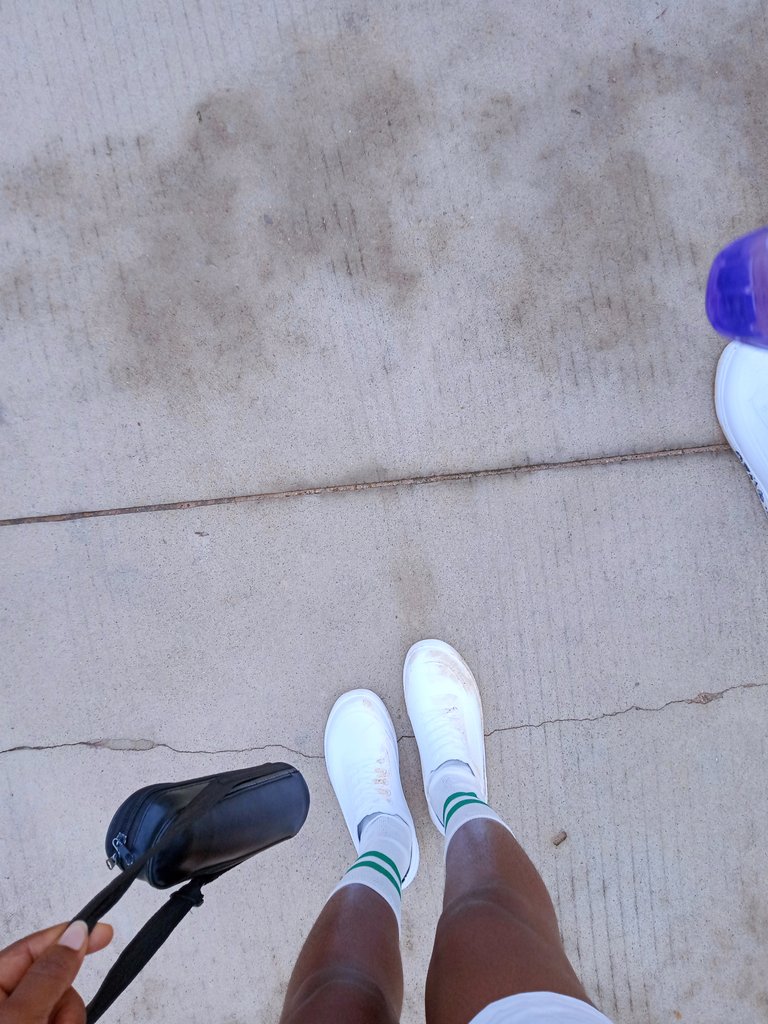 We were asked to appear on white shirt and white shorts with a waist bag and a number tag around our necks, and assemble at a large field they call the parade ground for morning devotion and prayers at 5am, I was still trying to dress up when I heard a loud Trumpet sound followed by a soldiers's voice shouting double up and don't be late, I was confused at first but then I saw people running out of their rooms and I just joined in,, it was a very funny event😂, and I realized that timeliness is such a big deal over here.
I just need to be conversant with the different activities and their time frames and I'm good to go.
We were addressed by the camp coordinator and given some orientation on the daily activities that will take place while we are in the camp environment.
All prospective Corp members were urged to go for breakfast after another extra hour of exercise on the parade ground.
I know they mean well but my body hurts so bad, probably because I have not exercised in a long while and when I finally did, I couldn't feel my legs for the next 5 hours.
After breakfast I rested a little .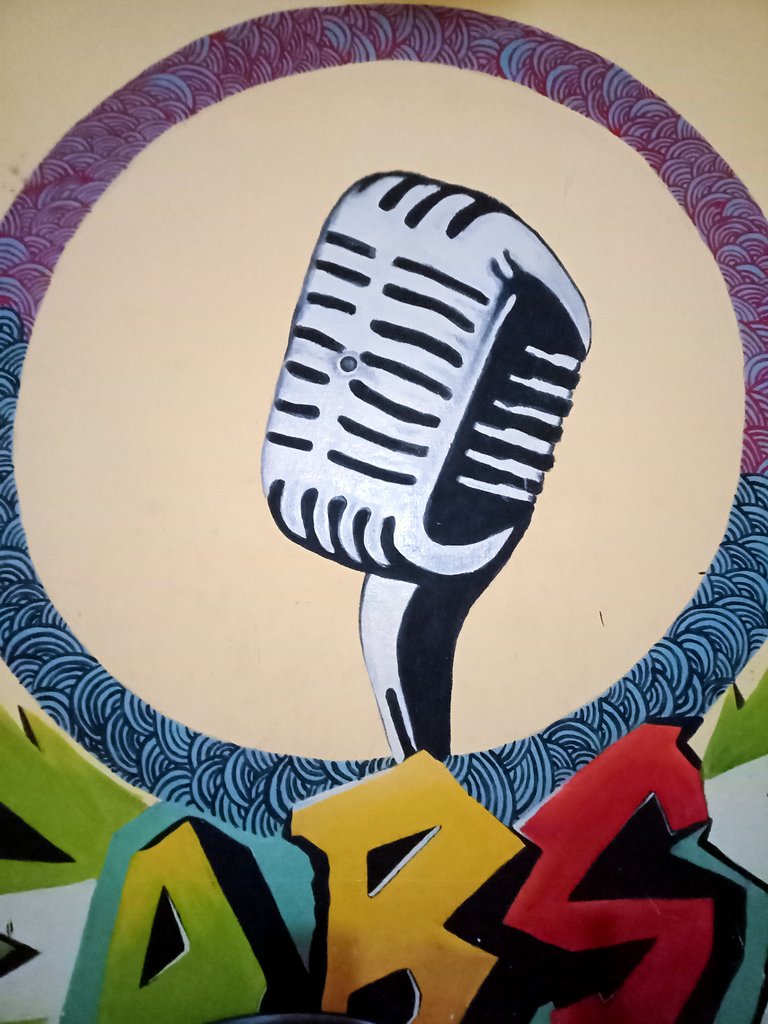 Naturally I do have a thing for presenting, and there was an opening for people who were interested to join the orientation camp broadcasting station, So I decided to check it out.
When I visited the radio station I was impressed because I didn't expect them to set up a really nice place to encourage Corp members who were inclined in the field of broadcasting.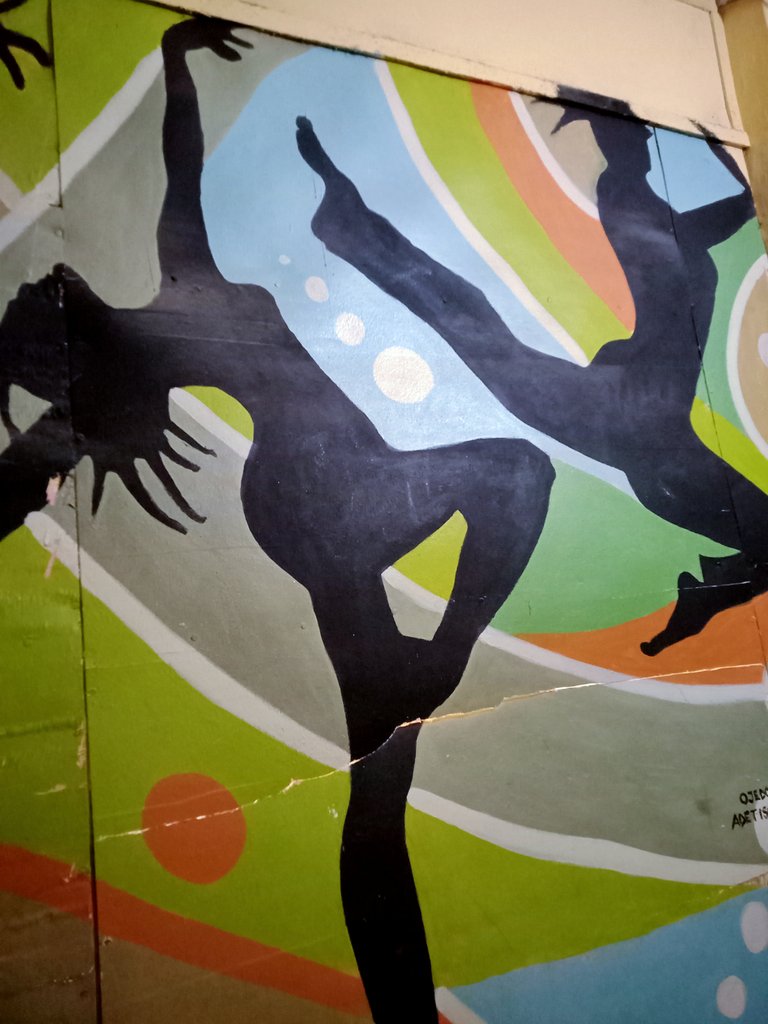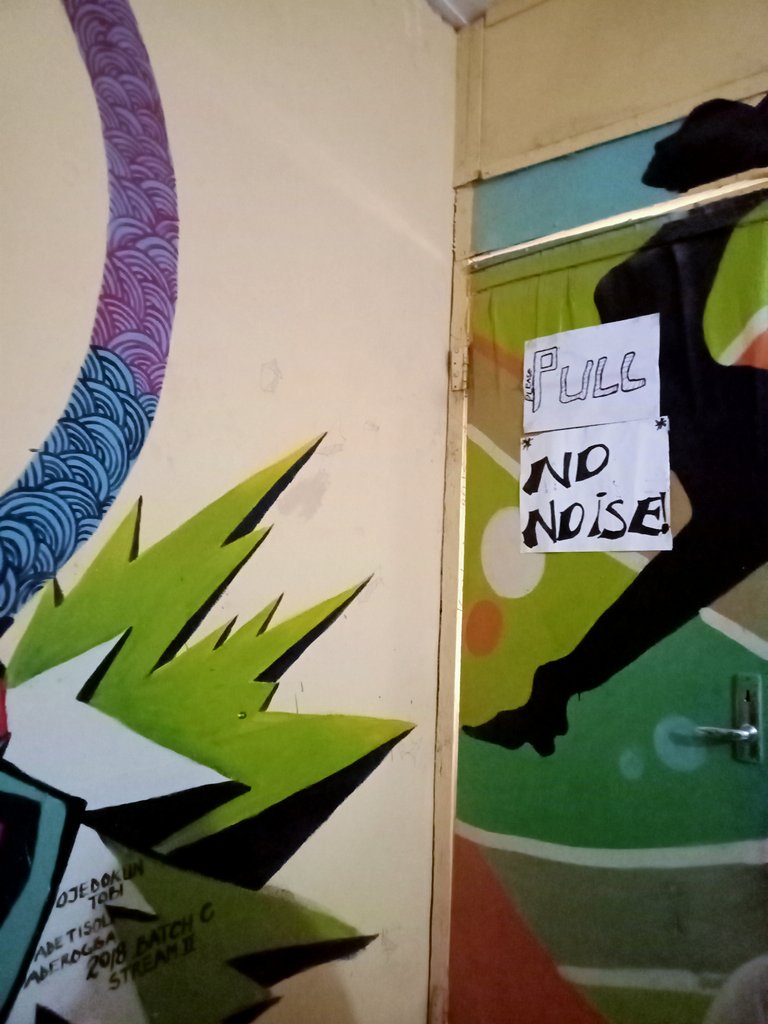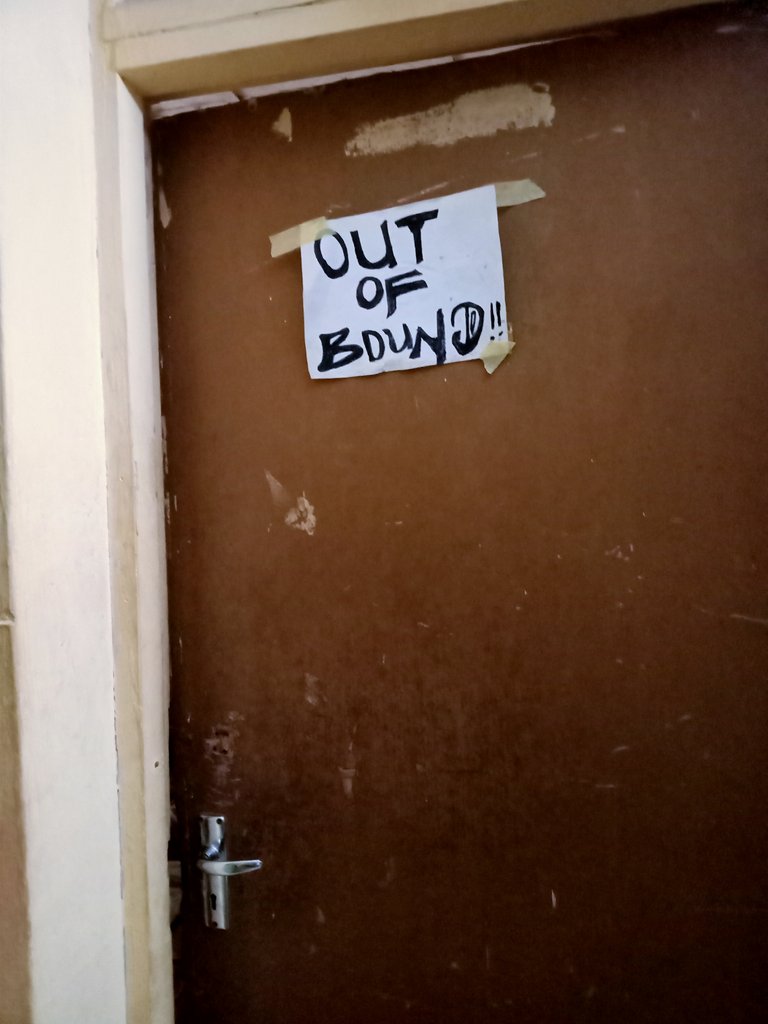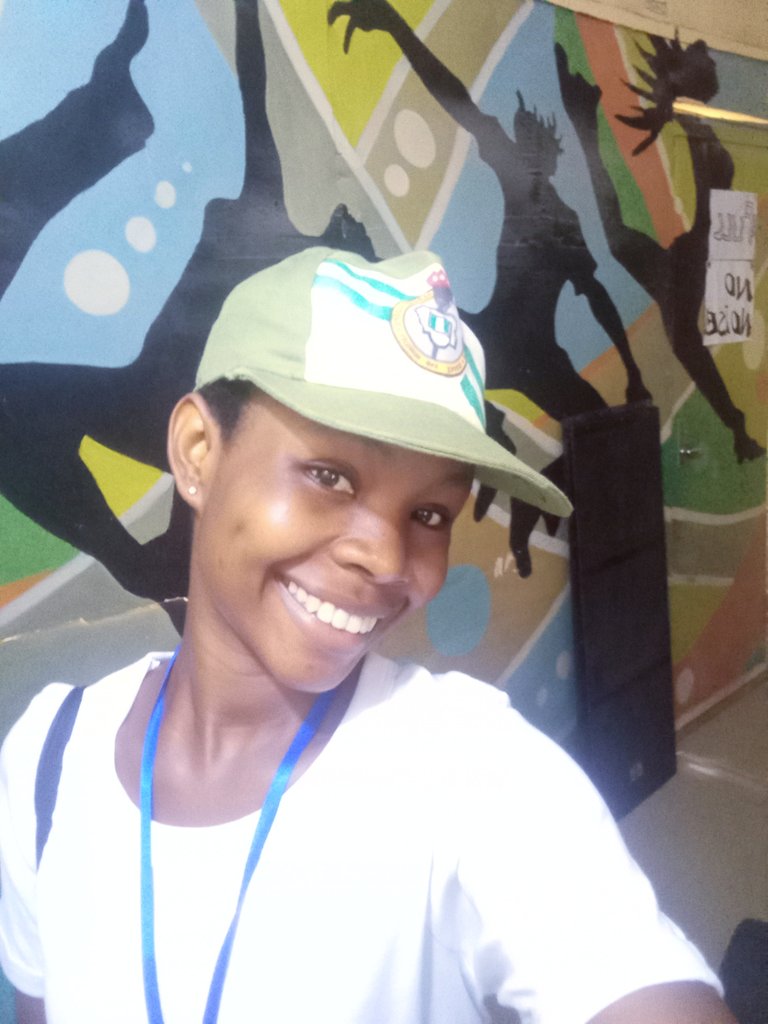 I couldn't take pictures inside the main studio but I was given a tour of the place, and asked to come back tomorrow for proper briefing on how to join the team of OAP's because I had earlier indicated interest in being part of the team.
The studio was so beautiful with fascinating drawings on the wall in the studio, and there was a restricted room, that was boldly labeled out of bound, I guess I have to be a member first.
I was in the studio till around 10am where I started hearing whistles, it was so funny, then I saw my fellow Corp members running and immediately I followed 😂, I later discovered we were to report to the parade ground at exactly 10am and being 5 minutes late will attract punishment, I literally ran non stop till I got there almost out of breath but just in time to avoid punishment 😬.
I did not get the opportunity to picture the moment with my phone but I doubt I will ever forget this😂, I didn't get proper information but anytime I see people running I just follow suit to avoid punishment 😂.
We were drilled by soldiers of the Nigerian Army, we practiced how to march in uniform and mehnnn!! My toes hurt, my body aches my soul is tired at this point but it was fun at some point.
We were discharged from the parade ground at exactly 12pm to go and relax, eat and do whatever we had to do and still report back to the parade ground at 4pm.
Apparently the reason for the parade is that on Tuesday 21 June 2022, there was going to be an official swearing in of Corp members into the National Youth Service Corp and for some reason we have to parade and display all that we will be taught for the next two days.
I was so dizzy that I almost slept during the parade, but I held it in long enough to avoid further drilling as a means of punishment for sluggish movements.
Immediately we were discharged from the parade I headed straight to my room to sleep and ended up discussing with my roommates half the time.
At about 3:50pm I hurried to the parade ground, the soldiers were already there waiting to punish late comers.
We were arranged according to heights and sadly I was I didn't have a choice but to be at the front and I was nervous all the time because if I ever made a mistake it would be easy to fish me out and deal with me accordingly as they often threatened but!! I tried my best, I literally gave it my all😂, I have never been this serious on the field my whole life.
The marching dragged till about 5:23 and it started drizzling so we were discharged and told to run to our respective rooms for shelter.
I honestly thanked God for the rain, it relieved us of another hour of matching, I feel like God heard my cries and came to my rescue.
We were not engaged in any activity because of the rain, and when it stopped we went to get our food at the camp dinning hall, after I did that I headed to my room, took a shower and rested, I honestly need that since I would have to wake up as early as possible the next day.
Phewww!!
Adjusting to this place is easier than I thought, I'm getting along with others pretty well, for someone that is as introverted as I am, I'm doing a good job.
Thanks you for reading my post today, it means a lot 🥰
---
---