Psychedelic alien
Psychedelic alien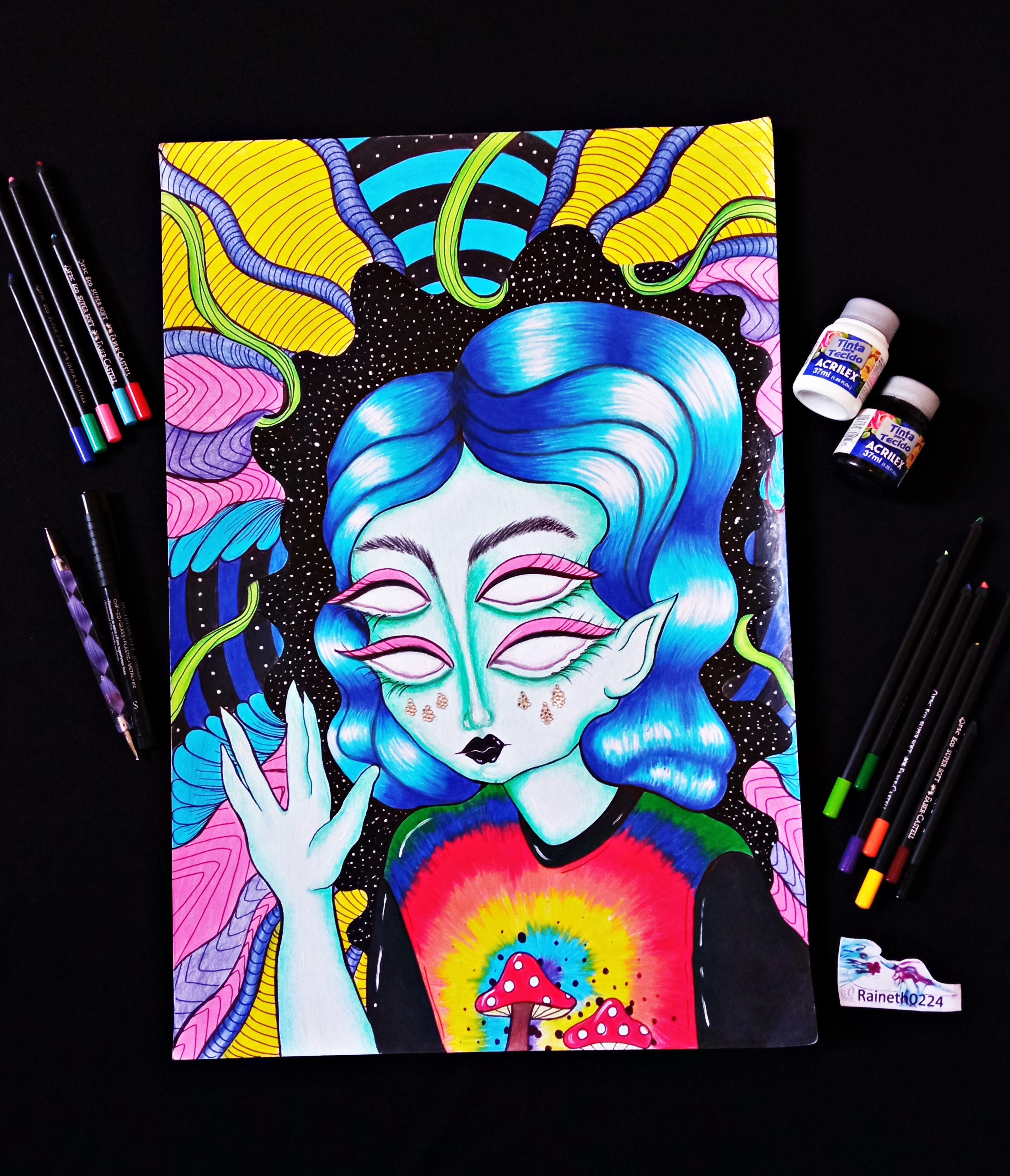 🔴 Hola a todos, después de una larga pausa en el dibujo, quise retomarlo para volver a mis andanzas en el arte y seguir experimentando con diferentes técnicas y materiales. Para empezar, cree una mini serie con una temática que quería realizar desde hace un tiempo y por fin me di la oportunidad. Se tratan de criaturas en versión femenina como protagonistas de un mundo psicodélico. En total son 4 piezas de 48x32 cm y utilicé diferentes materiales plasmando un efecto más interesante en el mismo. En esta ocasión te mostraré el primer personaje, quise que fuera una alienígena un poco moderna, con muchos colores brillantes, pero que al mismo tiempo diera una sensación de oscuridad, no estoy segura si lo logre, pero de igual manera me gusto el resultado. A continuación, un poco del paso a paso.
---
🔘Hello everyone, after a long break in drawing, I wanted to resume it to return to my wanderings in art and continue experimenting with different techniques and materials. To begin with, I created a mini series with a theme that I wanted to do for some time and finally I gave myself the opportunity. They are creatures in female version as protagonists of a psychedelic world. In total there are 4 pieces of 48x32 cm and I used different materials to create a more interesting effect on it. This time I will show you the first character, I wanted it to be a modern alien, with many bright colors, but at the same time give a sense of darkness, I'm not sure if I succeeded, but I still liked the result. Next, a little bit of the step by step.

🔴 Primer paso: | 🔘 First step: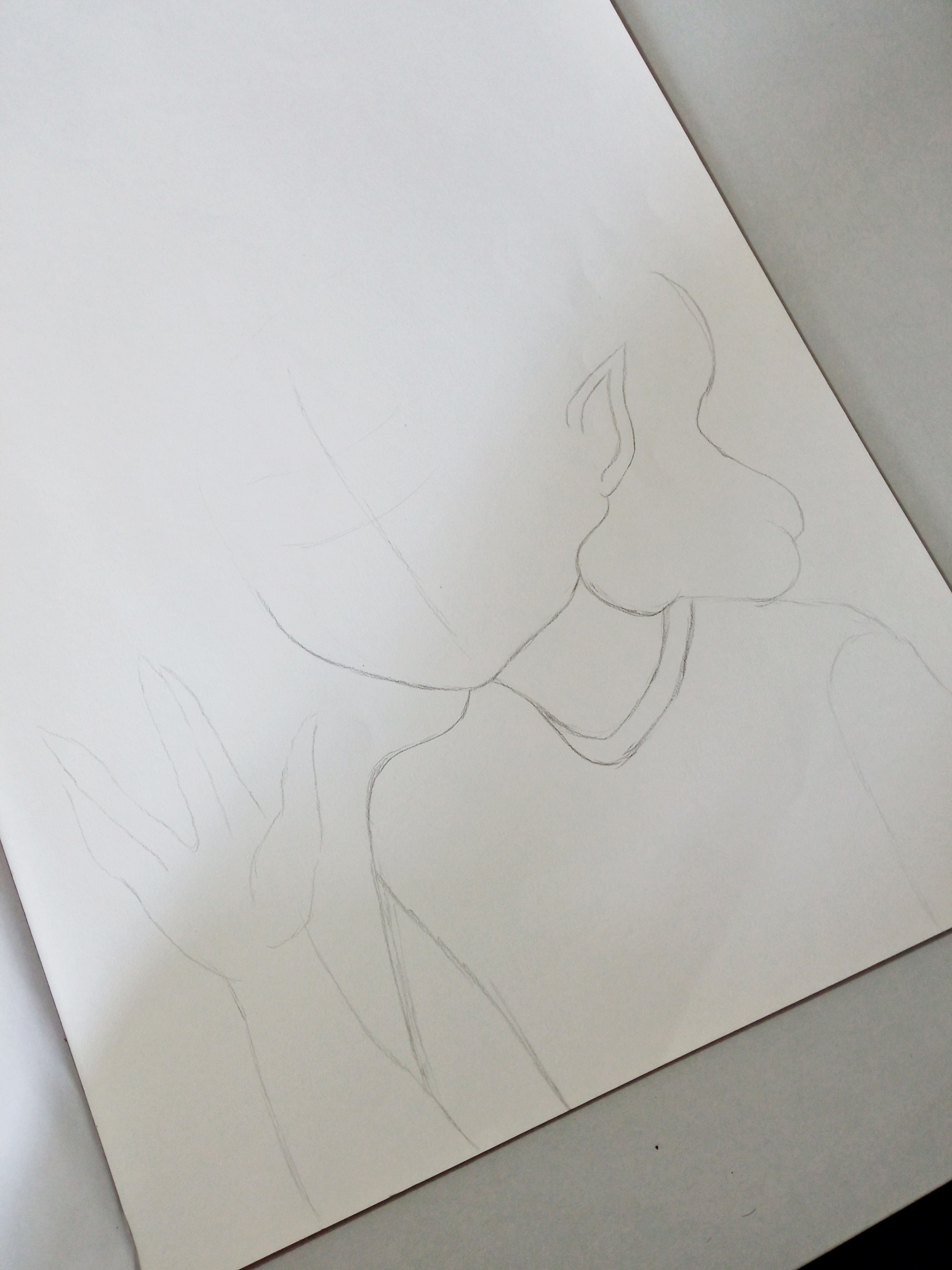 ---
🔴 Segundo paso: | 🔘 Second step: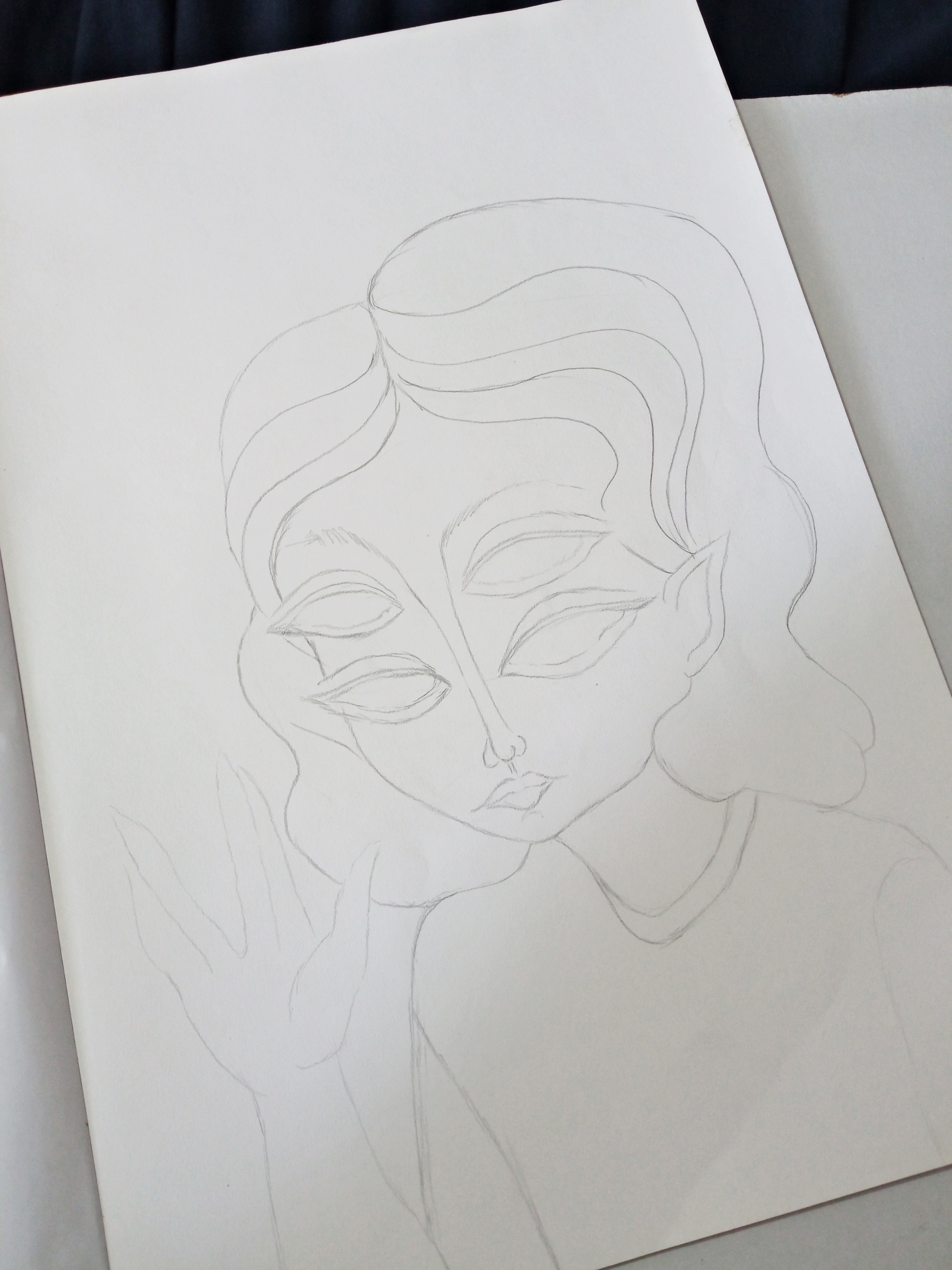 ---
🔴 Tercer paso: | 🔘 Third step: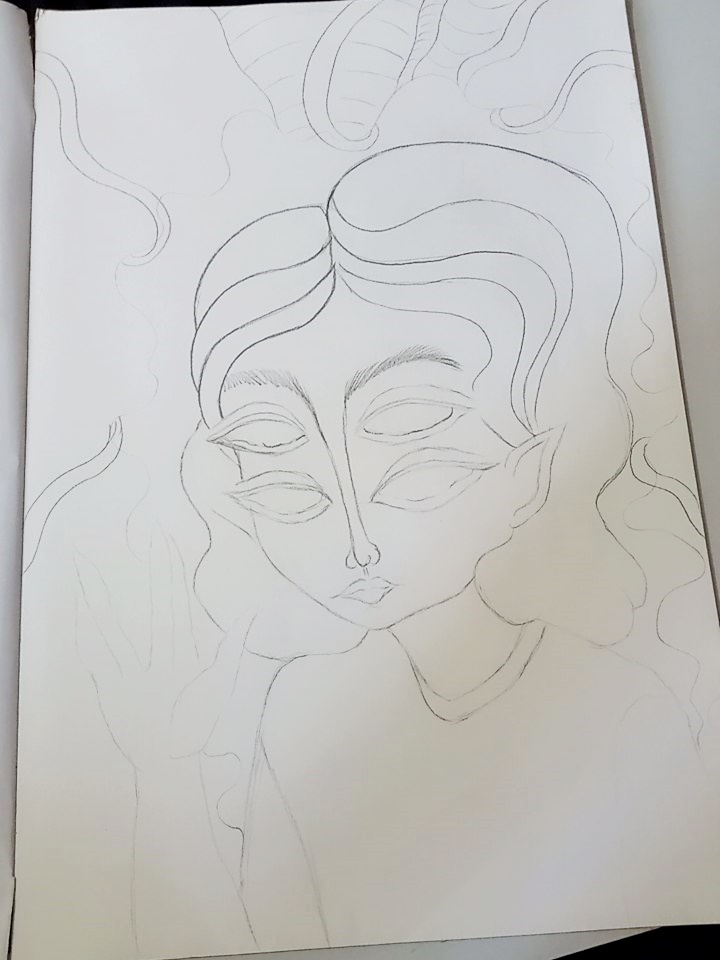 ---
🔴 Cuarto paso: | 🔘 fourth step: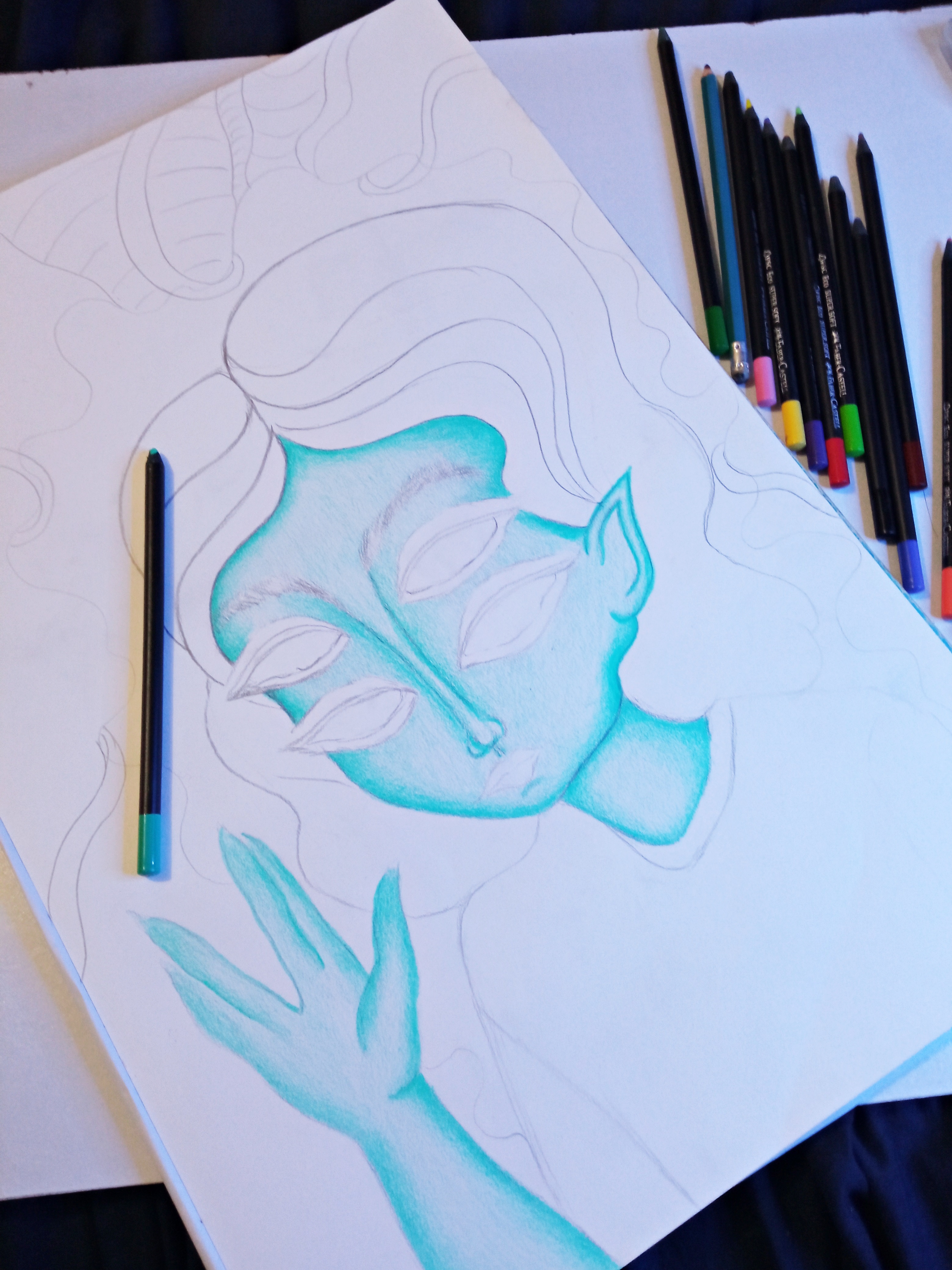 ---
🔴 Quinto paso: | 🔘 fifth step: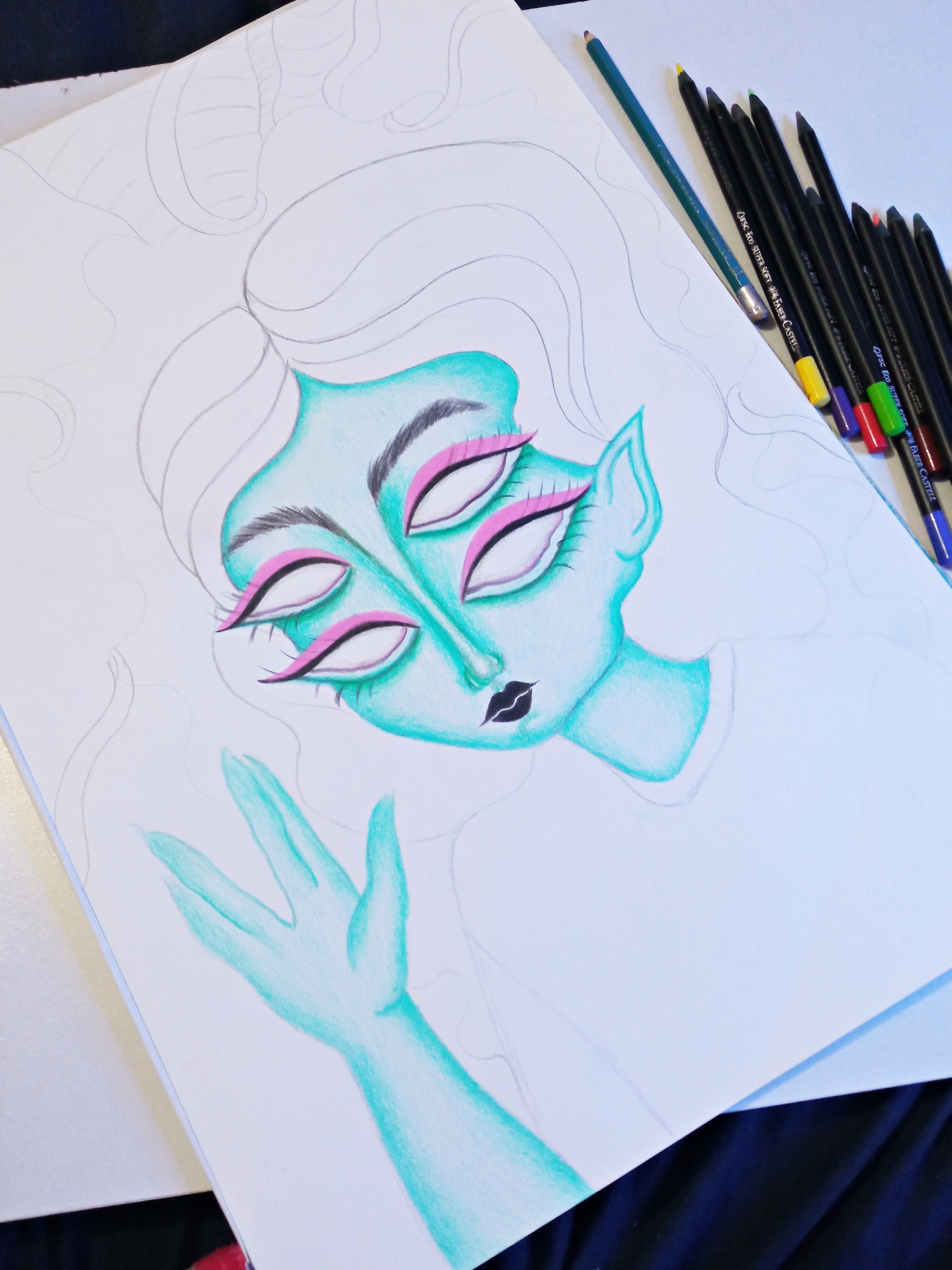 ---
🔴 Sexto paso: | 🔘 Sixth step: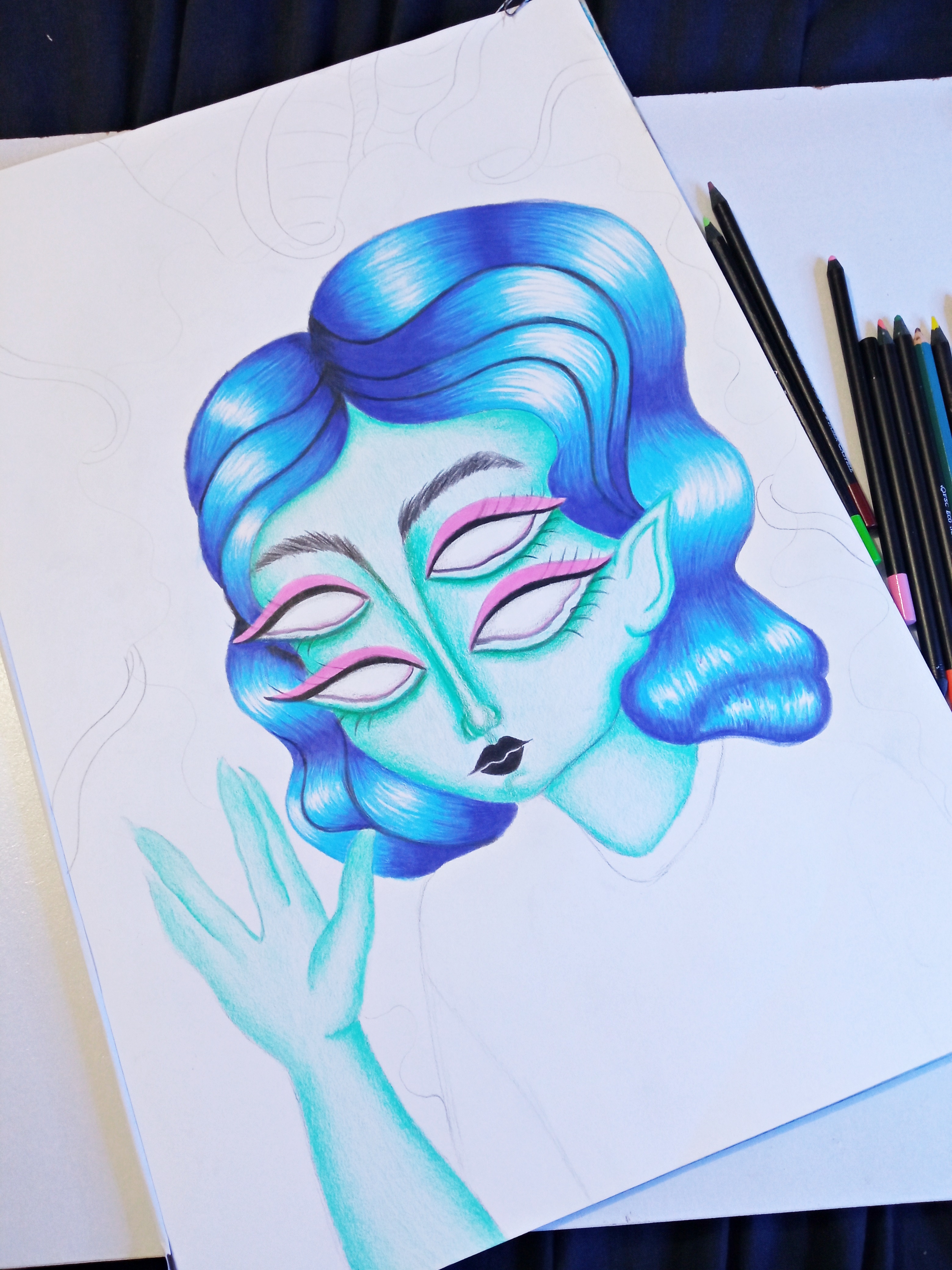 ---
🔴 Septimo paso: | 🔘 Seventh step: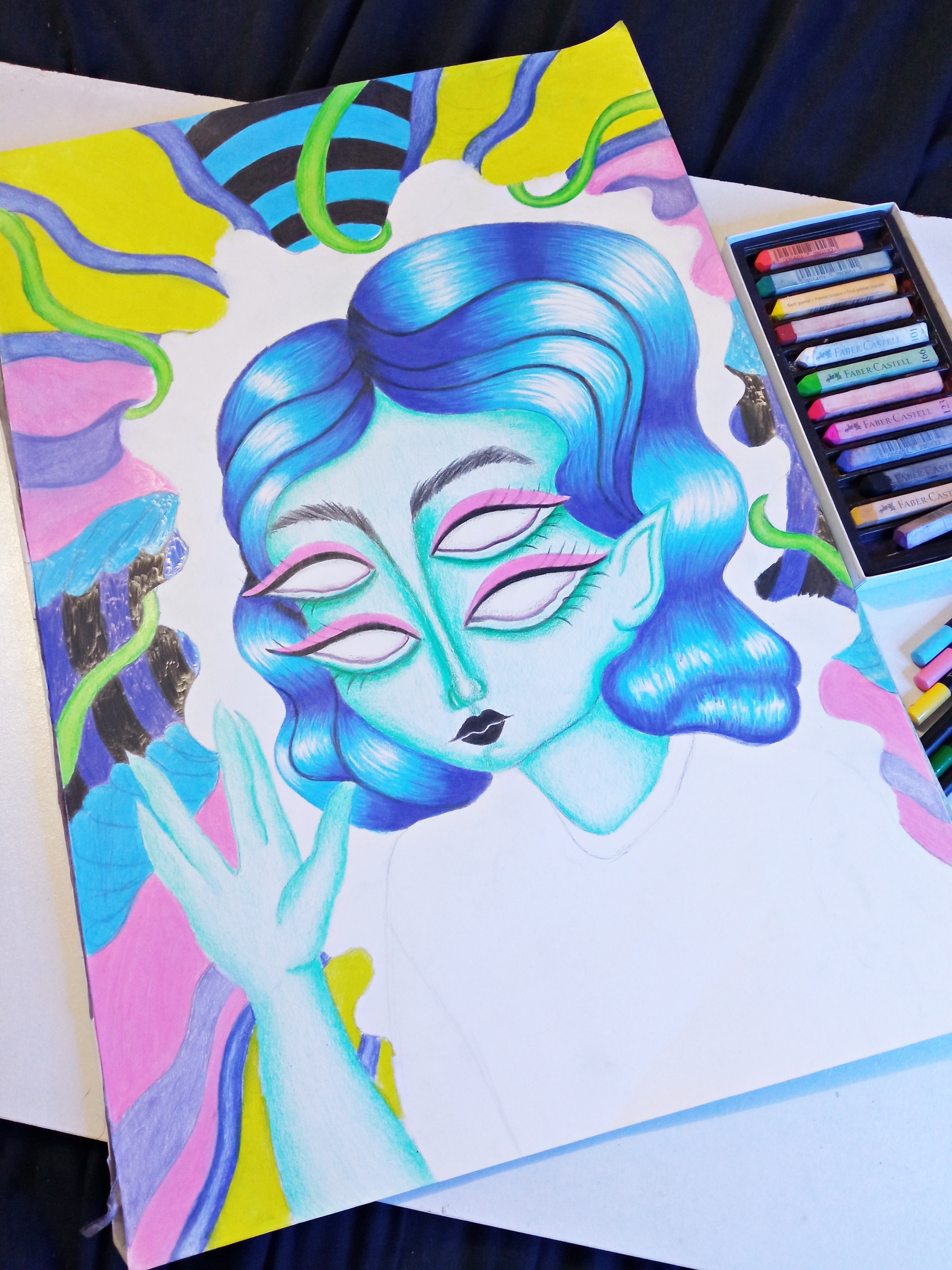 ---
🔴 Octavo paso: | 🔘 Eighth step: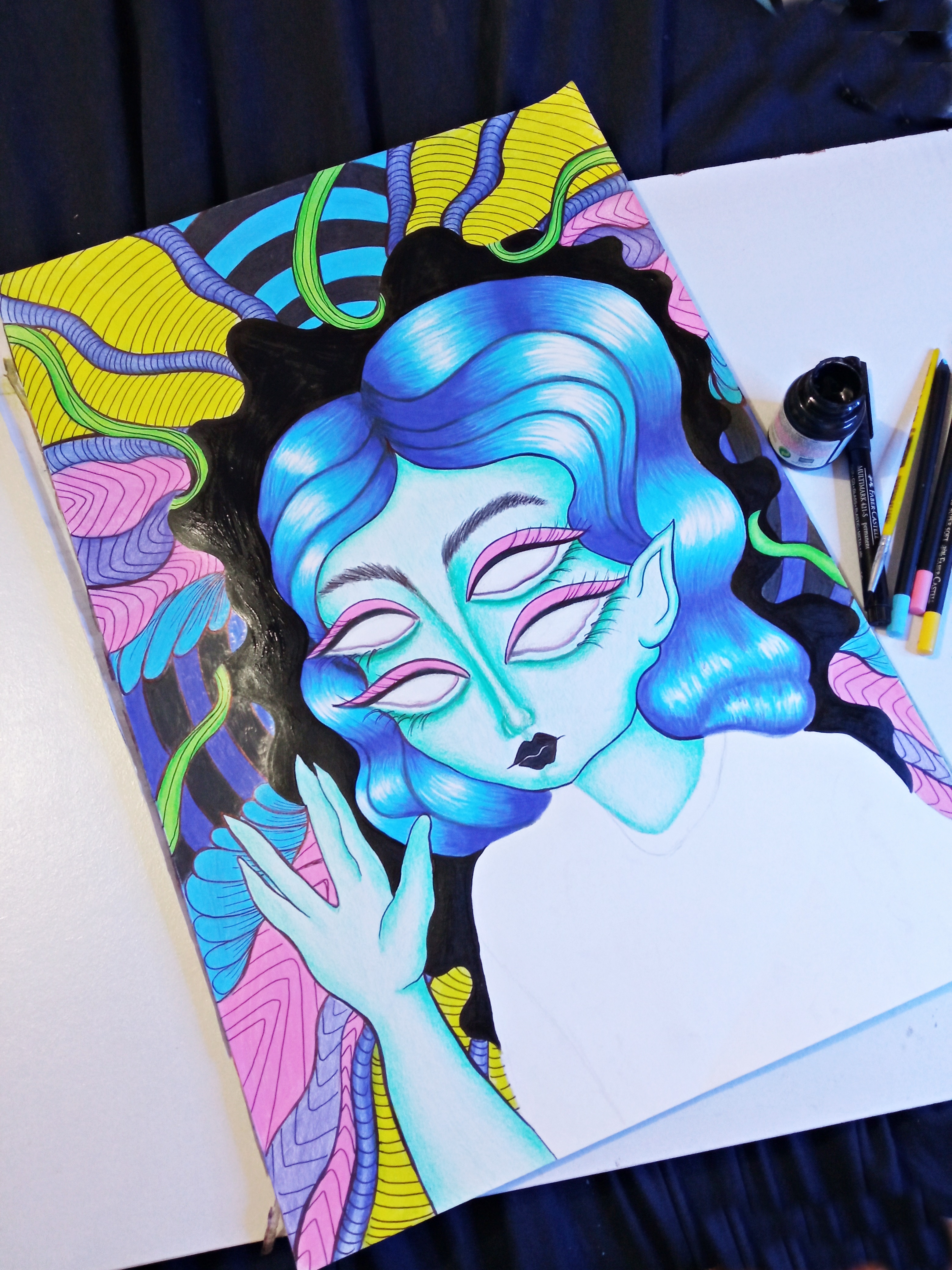 ---
🔴 Noveno paso: | 🔘 Nineth step: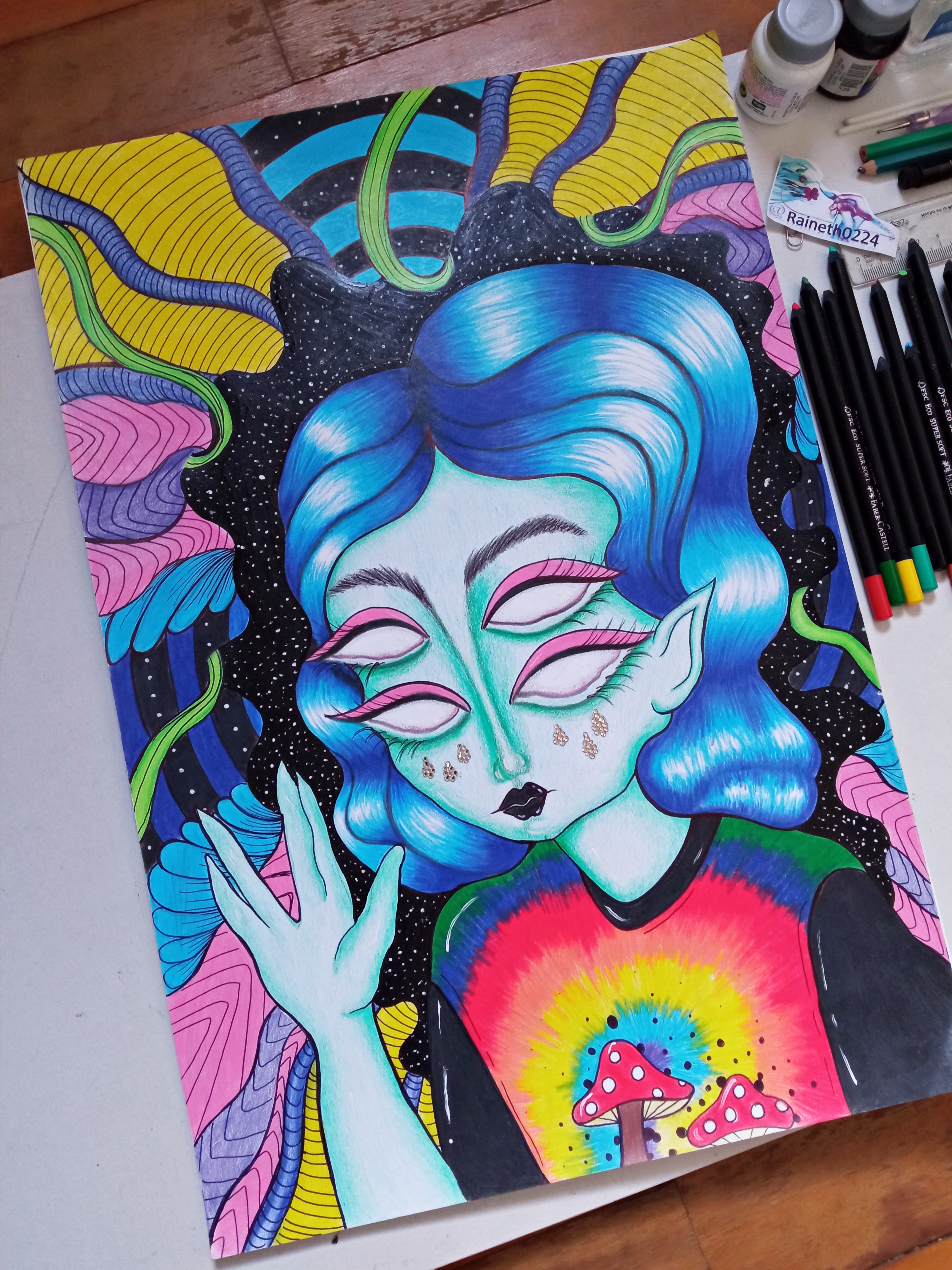 ---

🔴 Para realizar este dibujo utilicé: Bloc de dibujo 48x32 cm, lápiz 6B y HB, borrador moldeable, lápices de colores, pintura acrílica, marcador punta ultra fina, pegamento, piedritas brillantes, pinceles, tiza pastel.
🔘 To make this drawing I used: 48x32 cm drawing pad, 6B and HB pencil, kneadable eraser, colored pencils, acrylic paint, ultra fine tip marker, glue, shiny stones, brushes, pastel chalk.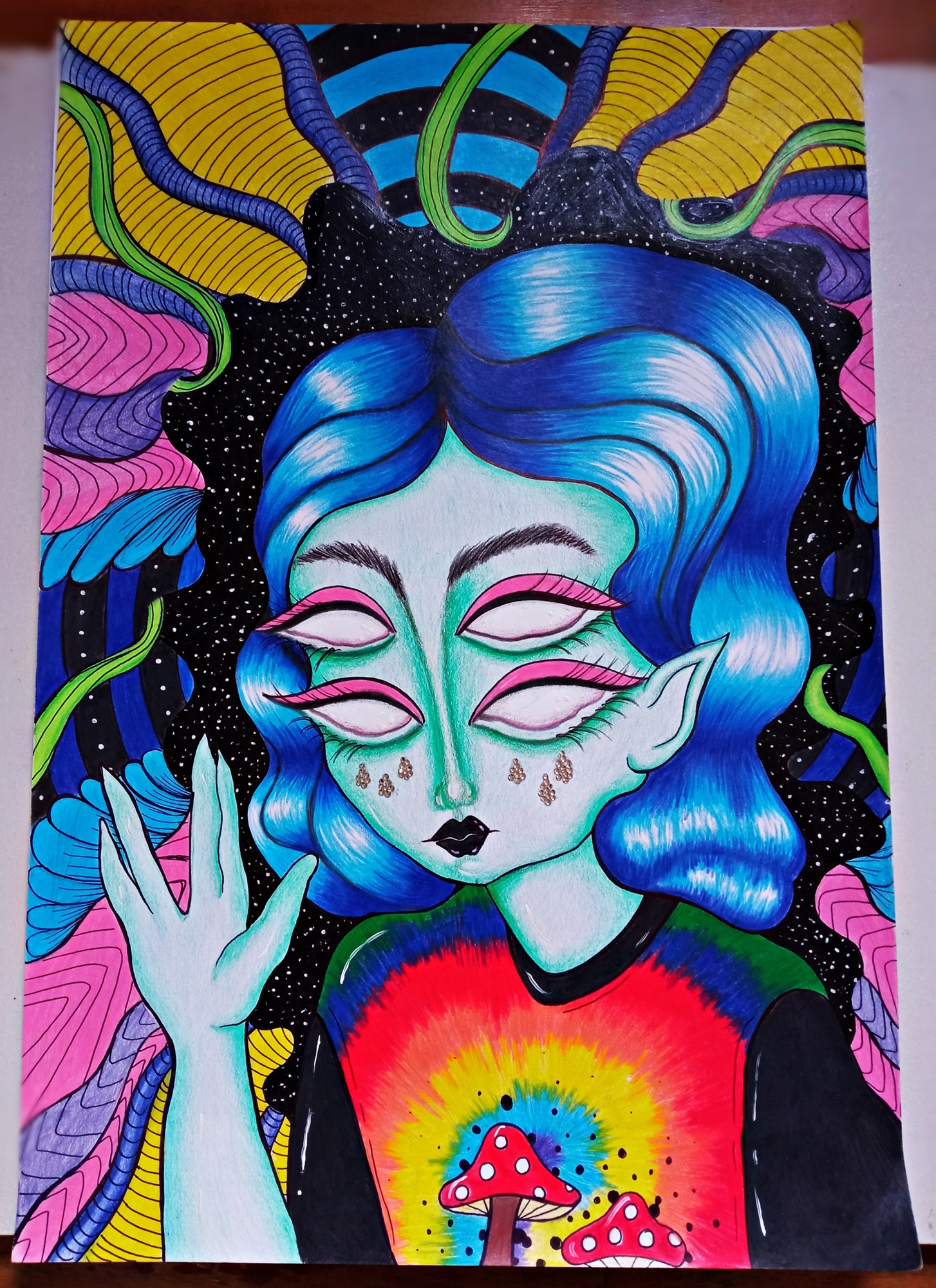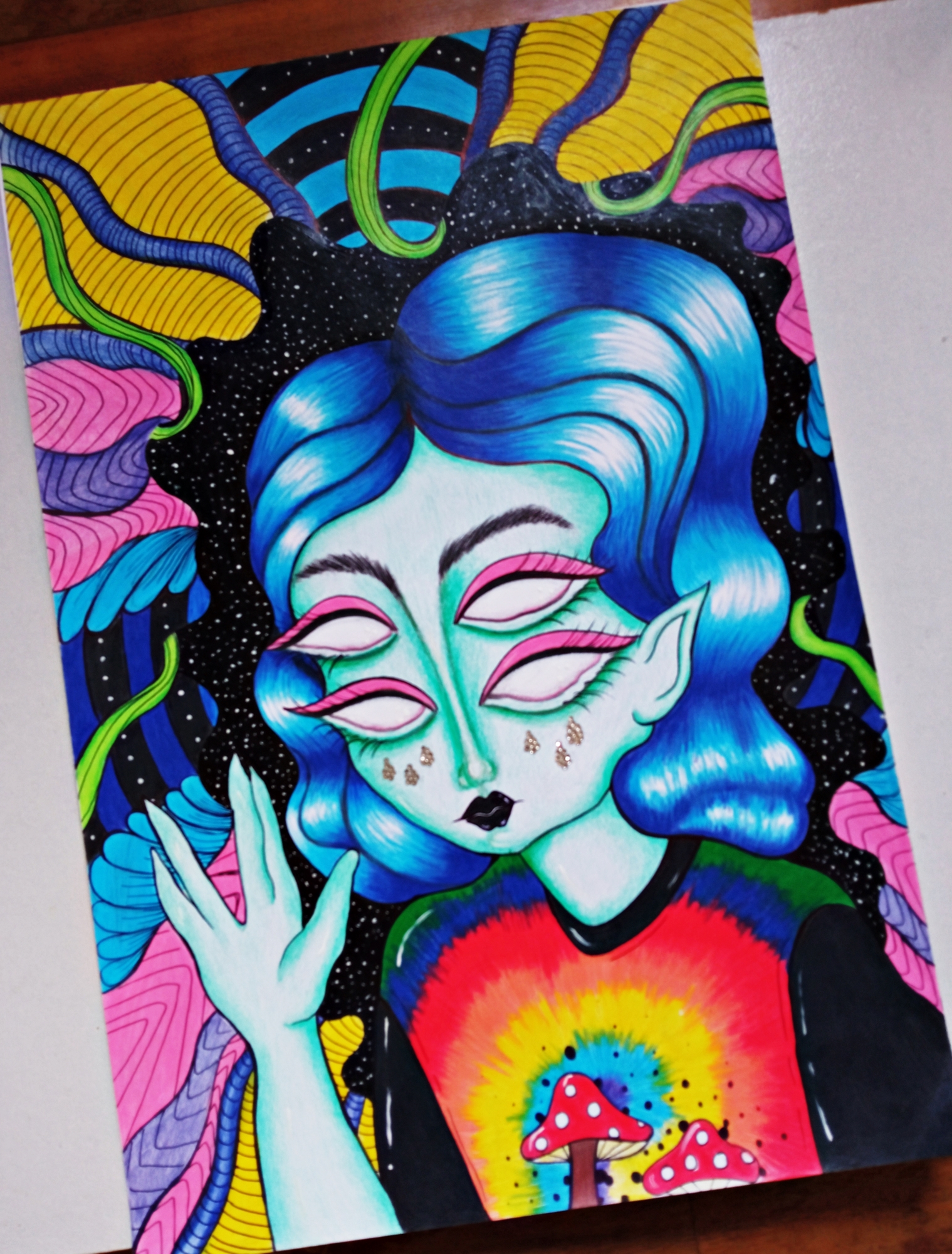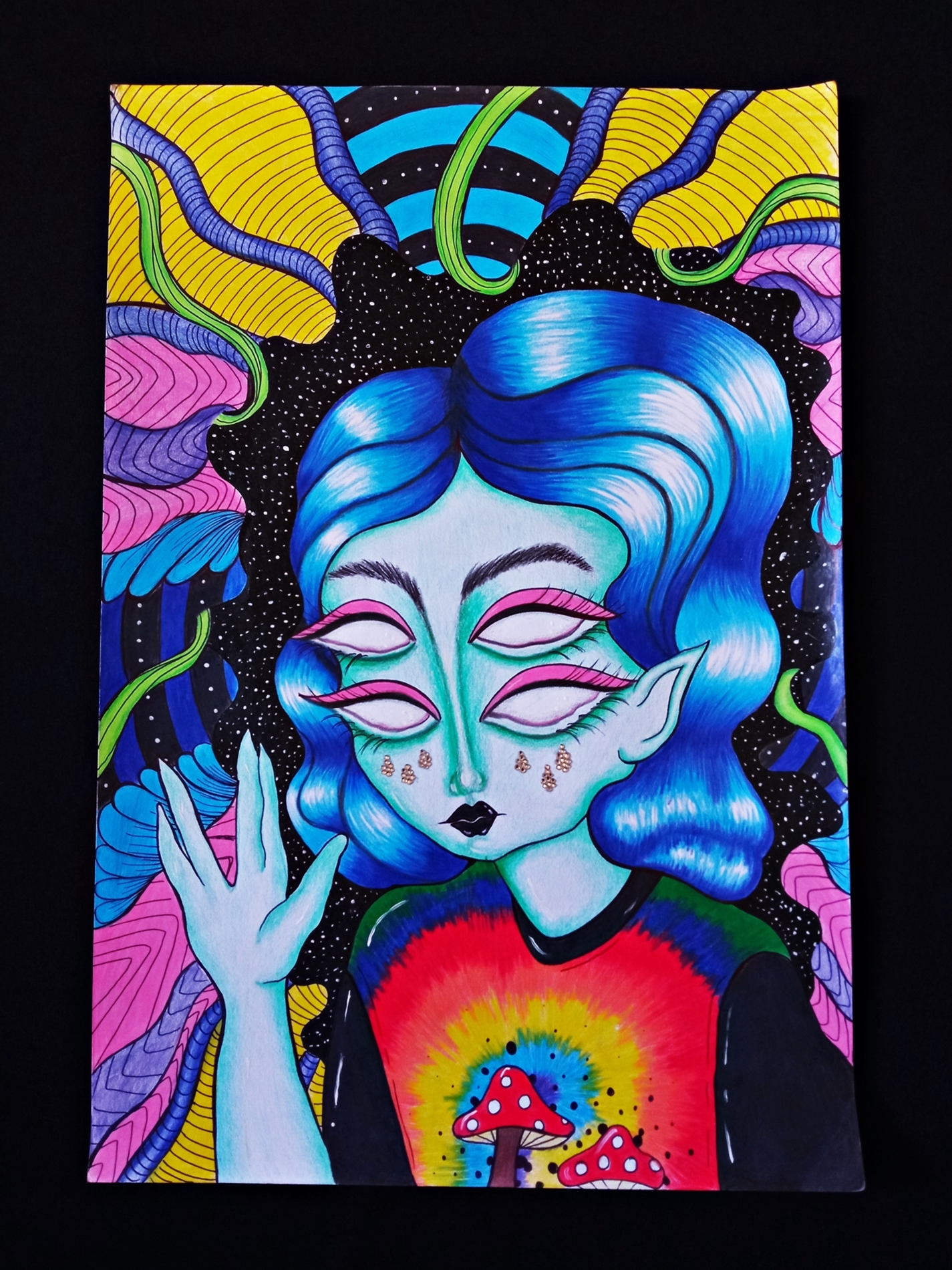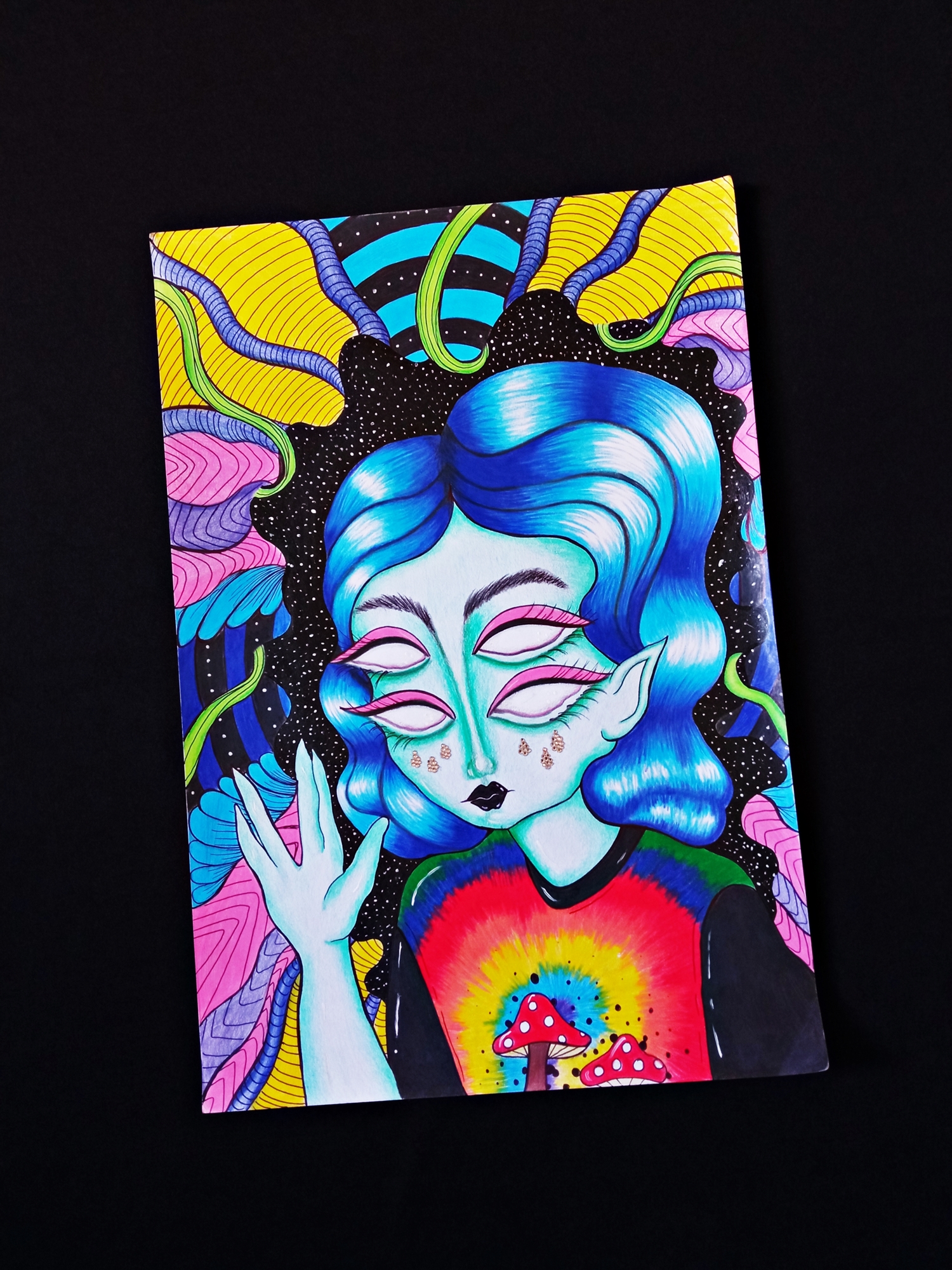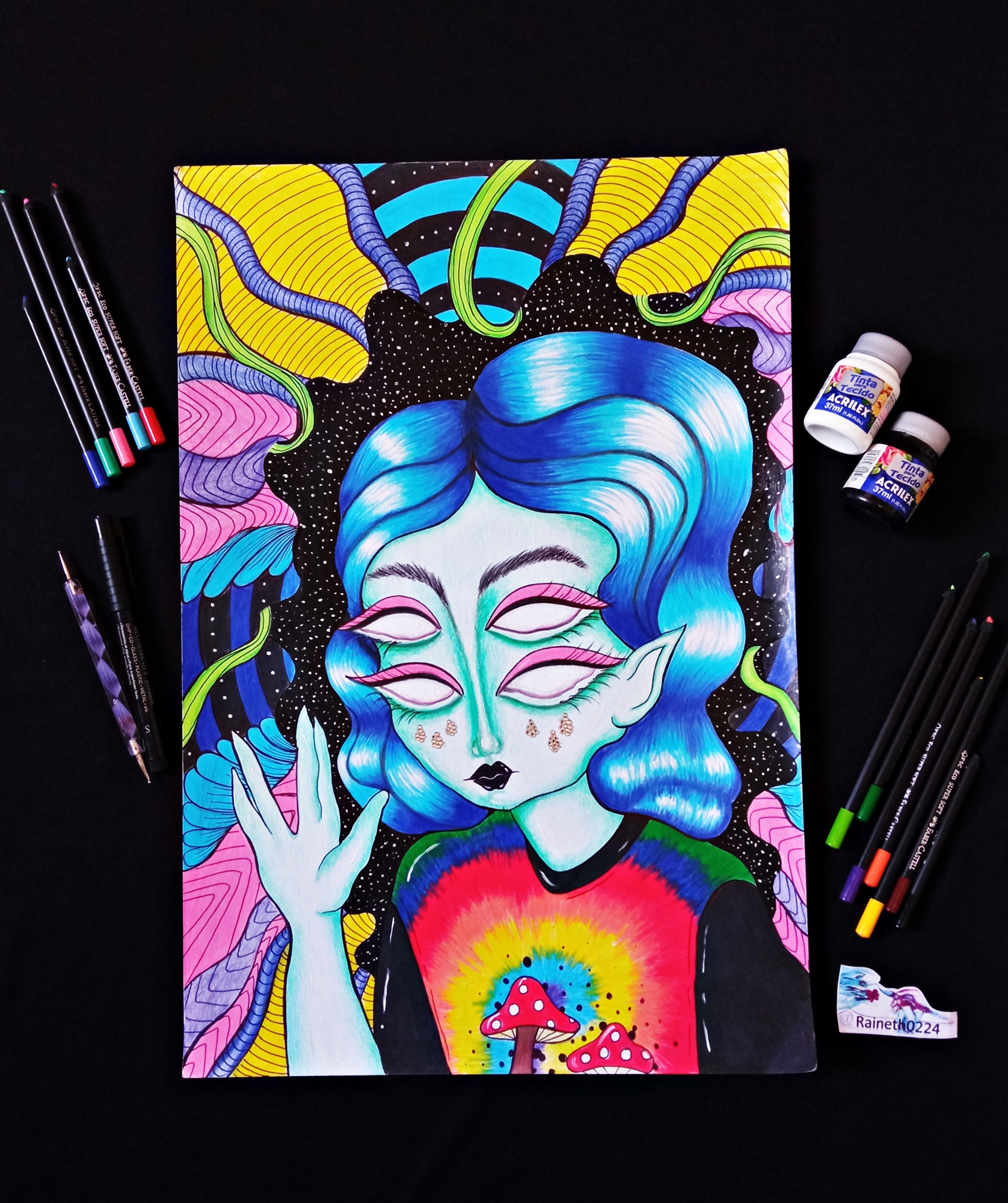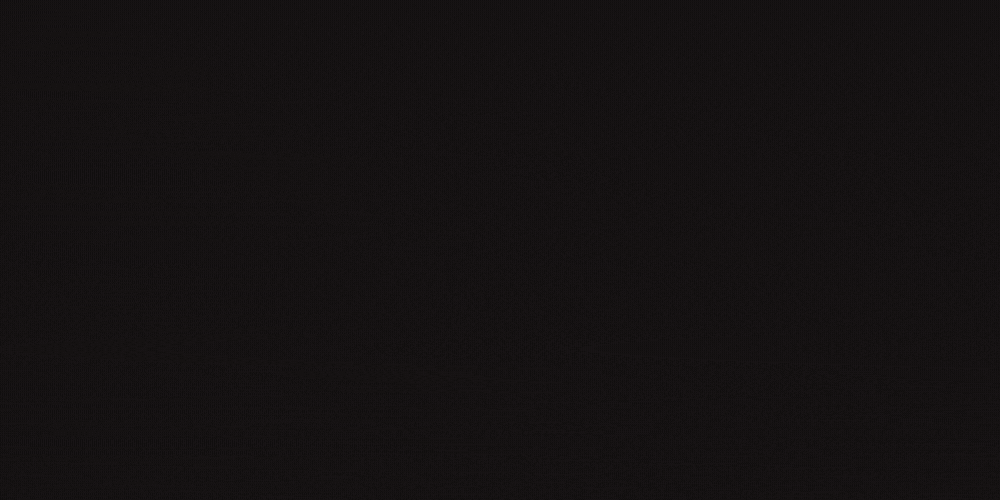 ---
---