My Greatest Fear || Hive contest by @rajasalman1
Fear is common in all human beings and sometimes it's not easy to overcome fears. The biggest fear of my life was fear of public speaking. Glossophobia or stage freight are the common terms used for fear of public speaking. Glossophobia is common and according to a research 1 out of 3 individuals are suffering from it and 75% of the population has some level of anxiety regarding public speaking.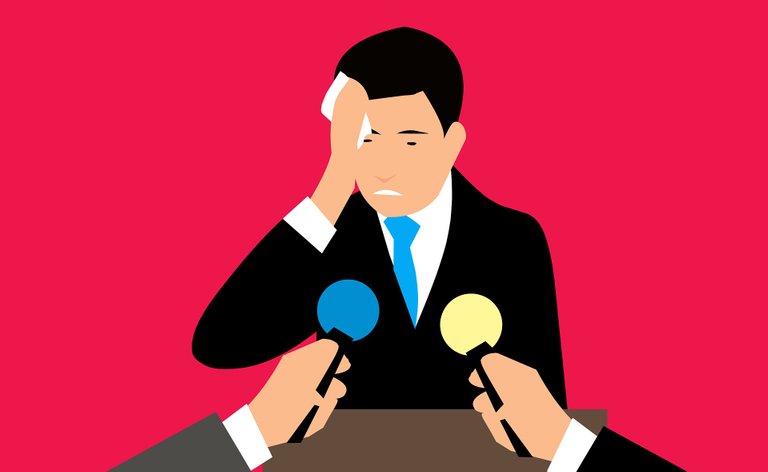 source
The fear to speak before a large audience was the biggest phobia of my life. Whenever I was asked to deliver a speech in school it was so nerve reckoning because my heartbeat increased and my words jumbled and I could not speak even a single word in front of the classroom. That were the embarrassing moments of my life. Later, when I was enrolled to college I again couldn't deliver my presentation due to my introvert nature and again feel uneasiness. That was the decisive moment of my life. That day I pledged myself to overcome my fear of public speaking to deliver the next presentation successfully.That very day I realized that in order to become a successful professional communication skills are of cardinal importance. Either you are a teacher, doctor, engineer, manager, or a public speaker you have to be perfect in communication skills. Furthermore, we have to speak in public or give speech in our lifetime and there is no escape from it.So, I decided to overcome my phobia and focused to deliver the presentations successfully. In order to conquer my fear I removed all the negative thoughts and thought about the positive aspects like the applaud and appreciation by the audience after the successful delivery of speech. I visualized that I have delivered the speech successfully and received a lot of appreciation by the audience. The second strategy which I applied to defeat Glossophobia was the use of positive affirmations or statements like 'My speech will be fabulous' and 'I can I will'. By doing so I say goodbye to all my anxiety, nervousness and fear that comes into my mind. Third method which I use to overcome fear of speaking is practice and preparation in front of mirror or even in front of friends and family members. That thing not only boost my confidence but is also helpful in the form of positive feedback. Also, I used to record my presentations and speeches and listened later on for further amendments. Fourthly, before starting my speeches I used to breathe deeply it not only boost my energy level and originate my mind at optimum level but also helps in muscle relaxation. Fifth method to remove anxiety is to replace the feeling of fear with the feeling of anxiety. It is a science which works effectively and our mind cannot differentiate between both these feelings. Sixthly, I focus on concepts rather than content. Instead of readymade content I produce my own content and focused more on our daily life experiences rather than cramming of content. Seventhly, l prepare a list of questions to deliver my speech more attractively and confidently. Moreover, I also prepare answers for expected questions to be asked from audience side. By applying these strategies and master plans I was able to conquer my phobia of public speaking and now I can deliver on any topic confidently and dauntlessly.
---
---