How to Win Friends | Dale Carnegie | Review | [Eng|Esp]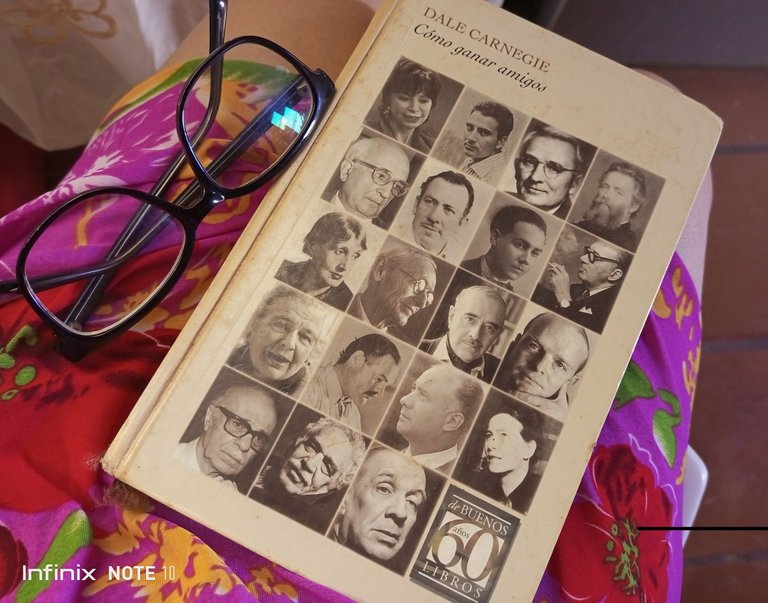 Hello my dear readers!
I am a fan of reading, especially physical books, I love them. This book of How to Win Friends, is very old, it has more than 10 years in the family library, but it has a huge value for me.
Before I was not so sociable, and speaking in public made me nervous. As I read this book by Dale Carnegie, I was able to let go of my shyness. I became more sociable and self-confident, as well as giving confidence and importance to others, whether they were friends, classmates or co-workers.
This book was published for the first time in 1936, it is a wonderful book which for its years and valuable content of human behavior and psychology, makes it a classic in the world of reading
¡Hola mis queridos lectores!
Soy fanática de la lectura, sobretodo de los libros en físico, los amo. Este libro de Cómo Ganar Amigos, es muy viejo, tiene más de 10 años en la biblioteca de la familia, pero tienen un enorme valor para mí.

Antes no era tan sociable, y hablar en público me ponía de nervios, a medida que iba leyendo este libro del autor Dale Carnegie pude ir soltando mi timidez. Logré ser más sociable y segura de sí mismo, al igual que darle seguridad e importancia a los demás, ya fueran amistades, compañeros de estudio o de trabajo.

Este libro se publicó por primera vez en el año 1936, es un maravilloso libro el cual por sus años y valioso contenido de conducta humana y psicólogia, lo hace todo un clásico en el mundo de la lectura.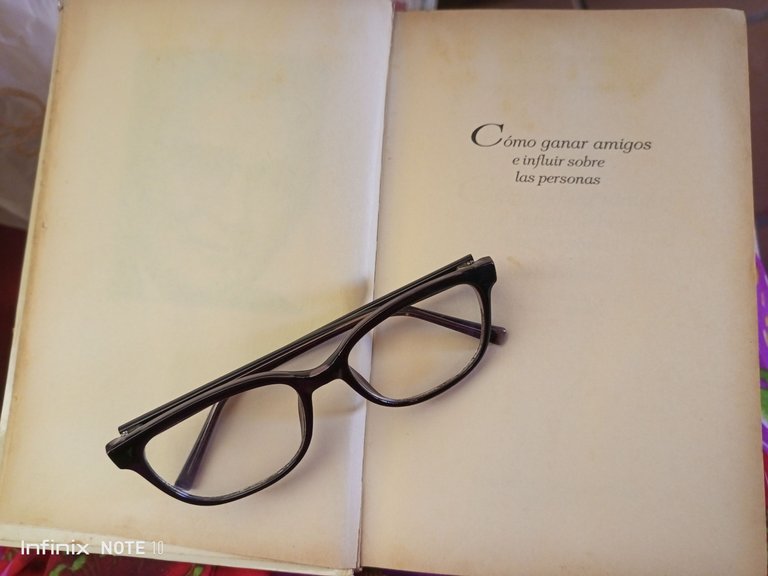 This beautiful book opens doors in all areas of your life, if you apply it to everything. It is a beautiful and educational way to change your mind, renew your ideas, clarify your doubts about yourself, about how you approach others and how you want them to see you and treat you.
Reading it has taught me that arguments are pointless, in fact it mentions that: no argument is won. That's why it's best to avoid them. It is part of my many favorite books as it contains a huge amount of phrases and reflections, and as I have told you before, I love writing phrases everywhere.
Este hermoso libro te abre las puertas en todas las áreas de tu vida, si lo aplicas en todo. Es una bonita y educativa forma de cambiar tu mente, renovar tus ideas, aclarar tus dudas sobre tí, sobre cómo te enfocas hacía los demás y de cómo quieres que te vean y te traten.

Leerlo me ha enseñado a que las discusiones no tienen sentido, de hecho mensiona sobre que: ninguna discusión se gana. Por eso es mejor evitarlas. Forma parte de mis muchos libros favoritos ya que contiene una enorme cantidad de frases y reflexiones, y como ya les he dicho antes, me fascina escribir frases en todas partes.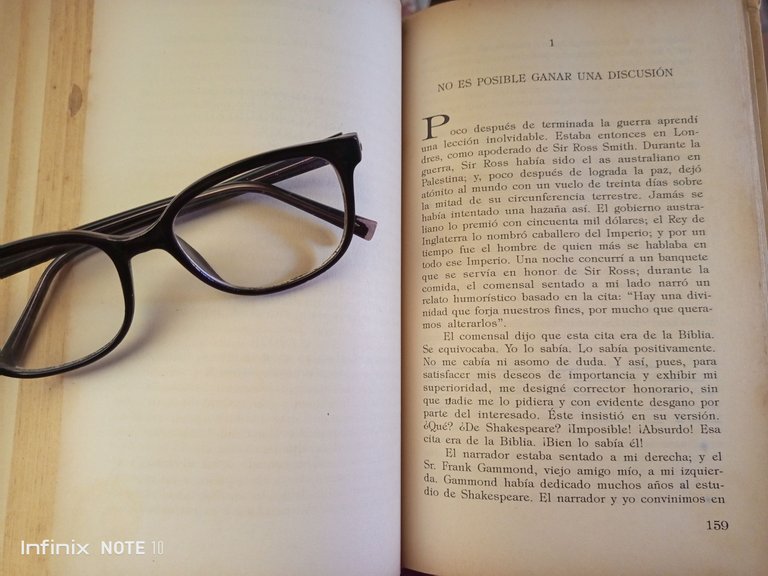 It contains lessons, rules and many lessons for being an excellent friend and an excellent leader. It not only focuses on finding friends, but on keeping them and making them feel comfortable with your presence. How wonderful!
I hope that if you haven't read it yet, you can. If your problem is lack of communication, if you have a hard time expressing yourself, getting yourself heard or listening, maintaining good friendships, dialoguing in public or with people of high rank, this book is definitely for you 🤓📚.
Contiene lecciones, reglas y muchas lecciones para ser un excelente amigo y un excelente líder. No sólo se enfoca en buscar a los amigos, sino en mantenerlos y hacer que se sientan agusto con tu presencia. ¡Qué maravilla!

Espero que sí aún no lo has leído, puedas hacerlo. Si tu problema es falta de comunicación, si te cuesta expresarte, conseguir que te escuchen o escuchar, mantener buenas amistades, dialogar en público o con personas de alto rango, este libro definitivamente es para tí. 🤓📚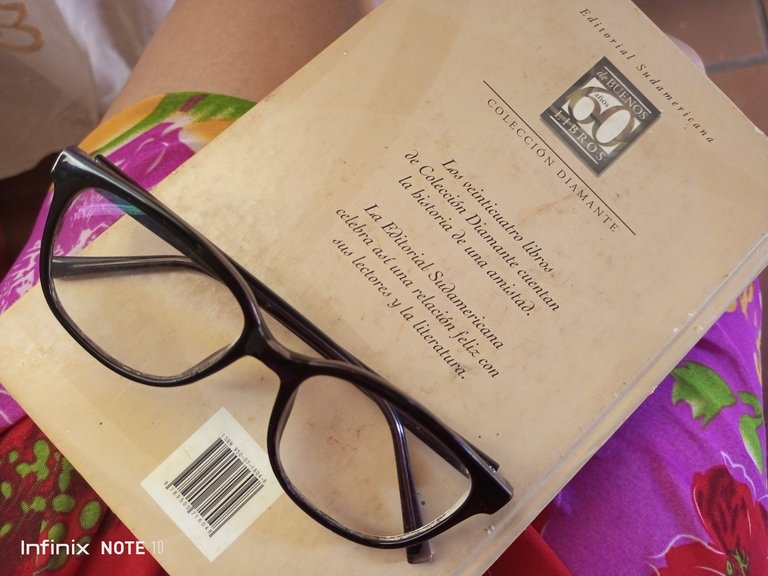 Separador de Blog


Todo el contenido de ésta publicación son de mi propiedad | All contents of this publication are my property
---
---