Mi paisaje en carboncillo. Por @ramaco54
Muy buenos días, por aquí les saluda Ramaco, hoy les voy a mostrar un nuevo ejercicio artístico, que parte del punto de fuga y la perspectiva, que se trata de la realización de un paisaje en carboncillo y lápiz, que espero sea de su agrado.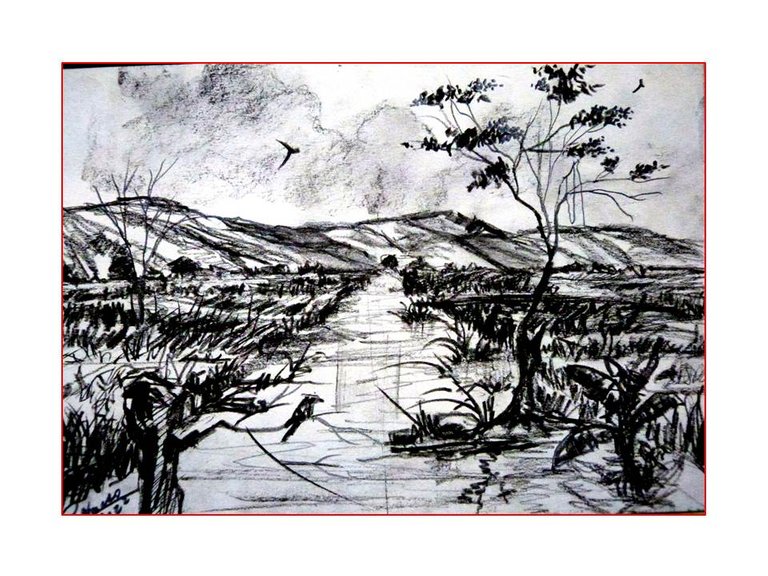 Materiales utilizados:
Como les dije anteriormente el paisaje de esta publicación fue realizado con : carboncillo y lápiz, sobre una cartulina fabriano.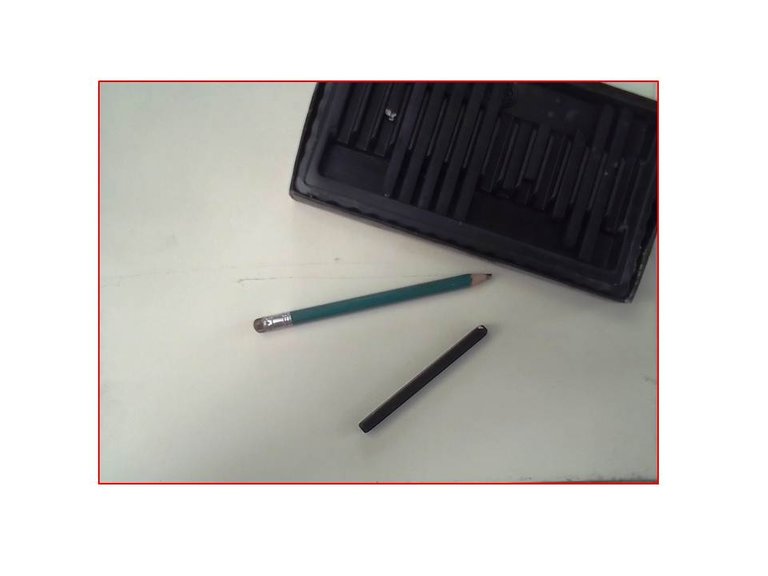 Comencé a realizar el punto de fuga para lograr las perspectivas.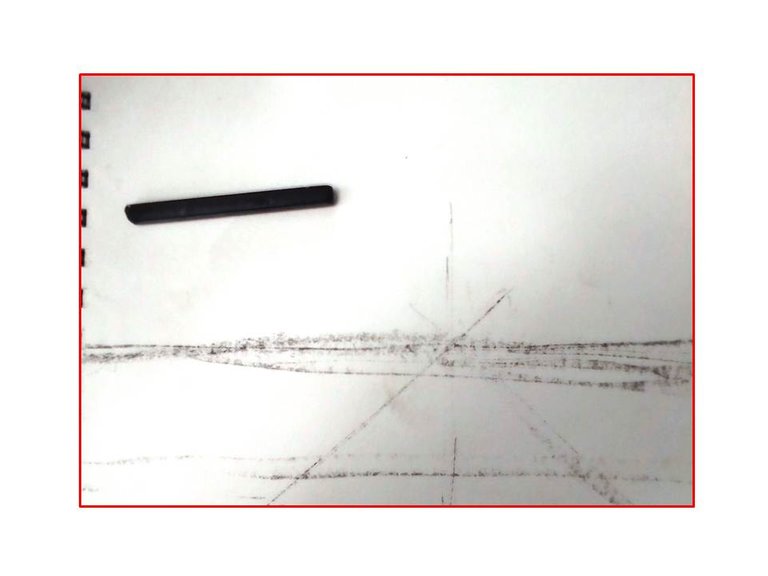 Con la perspectiva ya dibujada, es más fácil guiarse, para lograr la profundidad que se requiere para la elaboración del paisaje.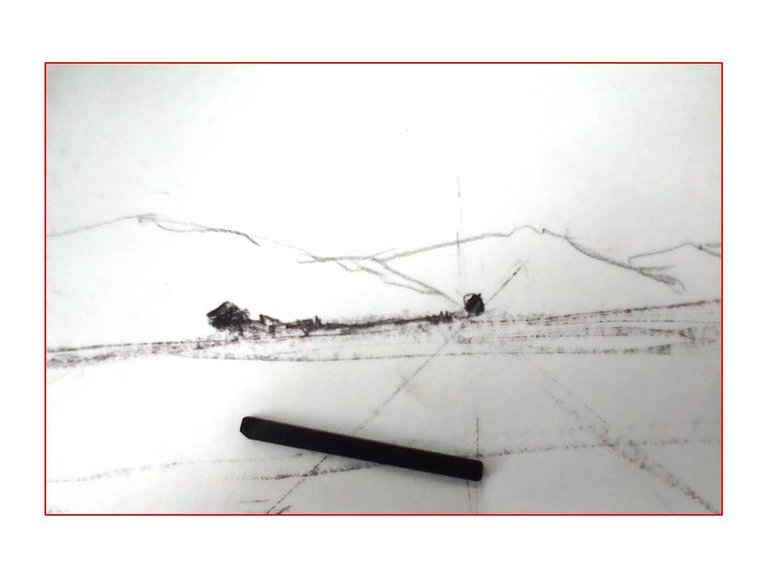 Sigo con la realización del paisaje y dandole detalles para ir logrando su profundidad.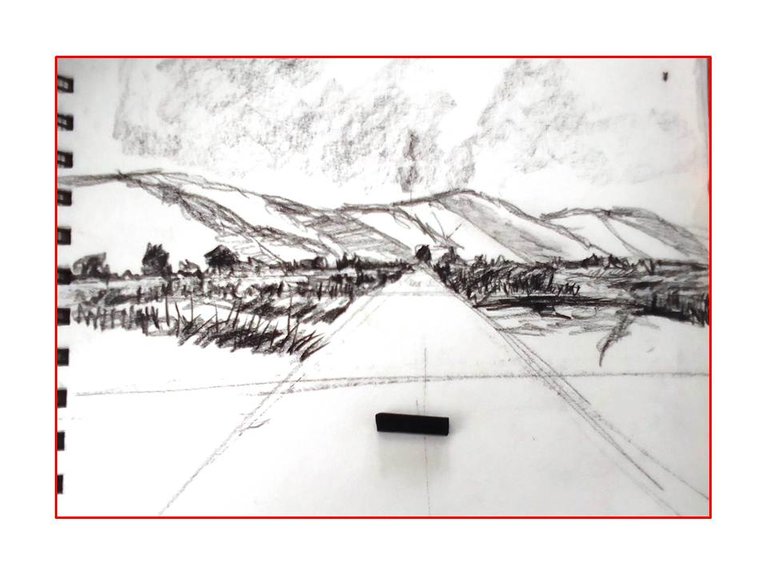 Pueden notar las líneas obtenidas de la perspectiva que sirven para la ubicación de los elementos naturales.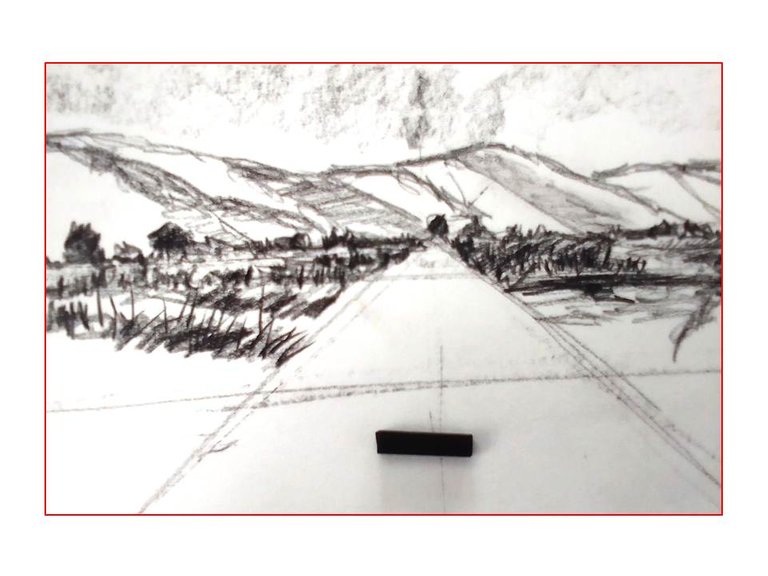 Seguidamente se coloco un tronco en primer plano para lograr el efecto de acercamiento visual.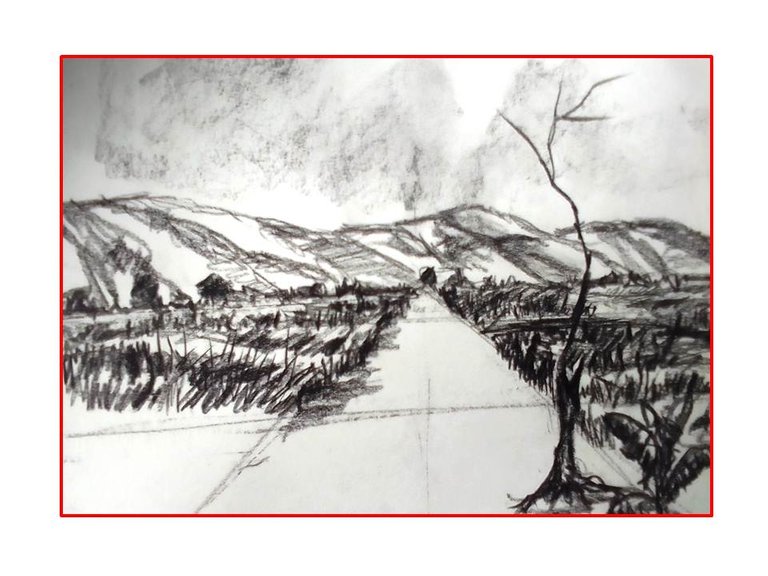 Como pueden observar, se colocaron 2 troncos, en los laterales de diferente tamaño y textura, que generan visualmente un efecto de cercanía y profundidad.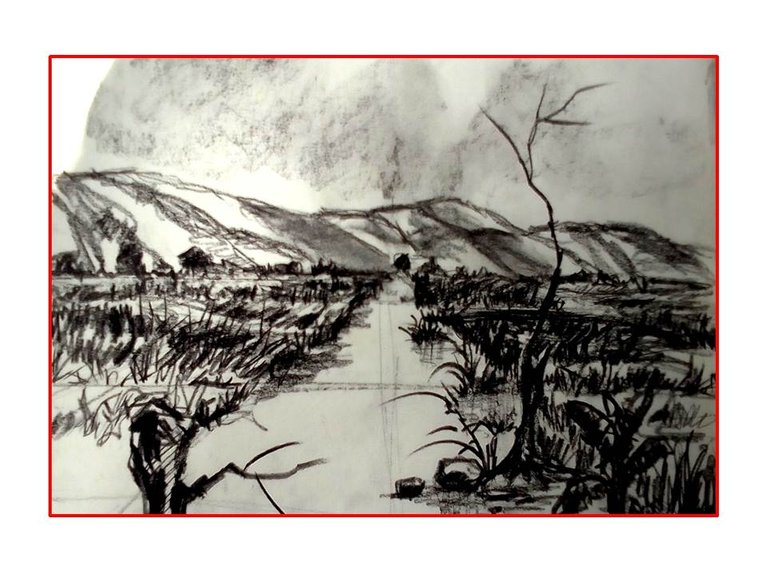 Tenemos el dibujo casi terminado.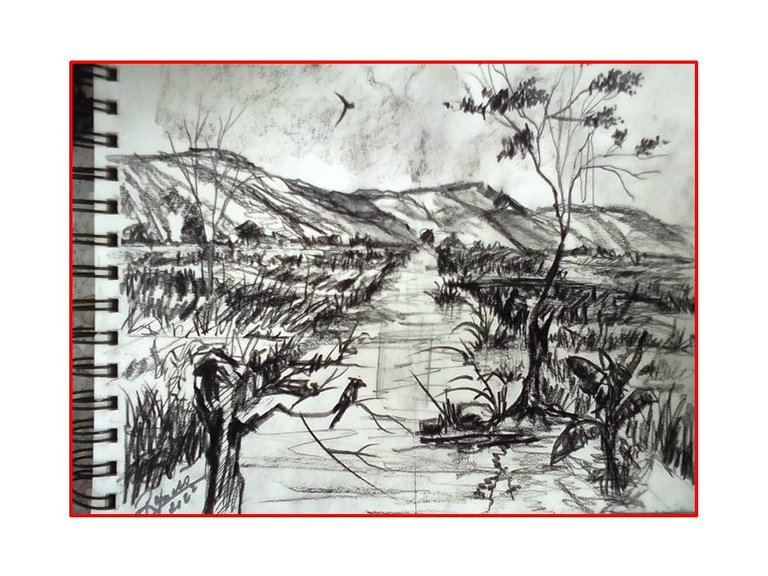 Aquí pueden observar el dibujo terminado, con las tonalidades precisas para ser apreciado.
El dibujo fue titulado:
Mi paisaje en carboncillo.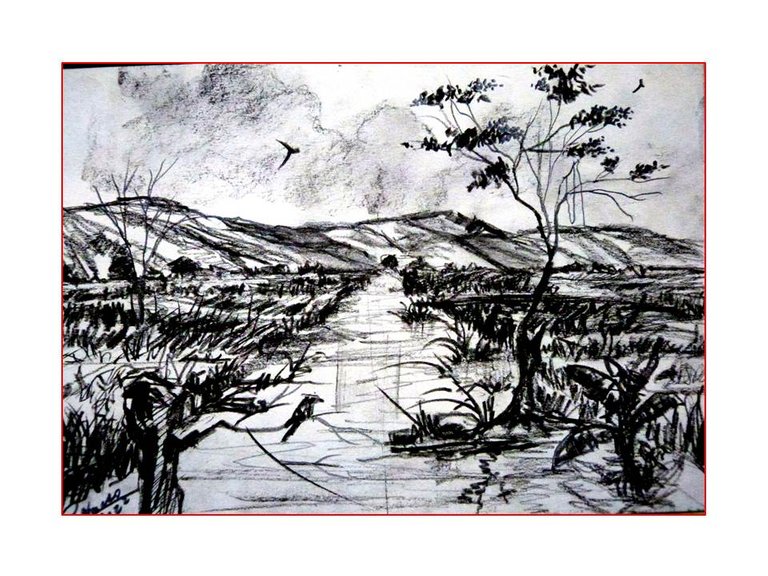 Bien mis grandes amigos conocedores y amantes del arte, espero que les haya gustado unos de mis ejercicios artísticos, en donde la profundidad y perspectivas, juegan un papel importante en la realización de un paisaje.
Muchas gracias por la atención prestada.
RAMACO.
---
Good morning, Ramaco greets you here, today I am going to show you a new artistic exercise, which starts from the vanishing point and perspective, which deals with the creation of a landscape in charcoal and pencil, which I hope you like.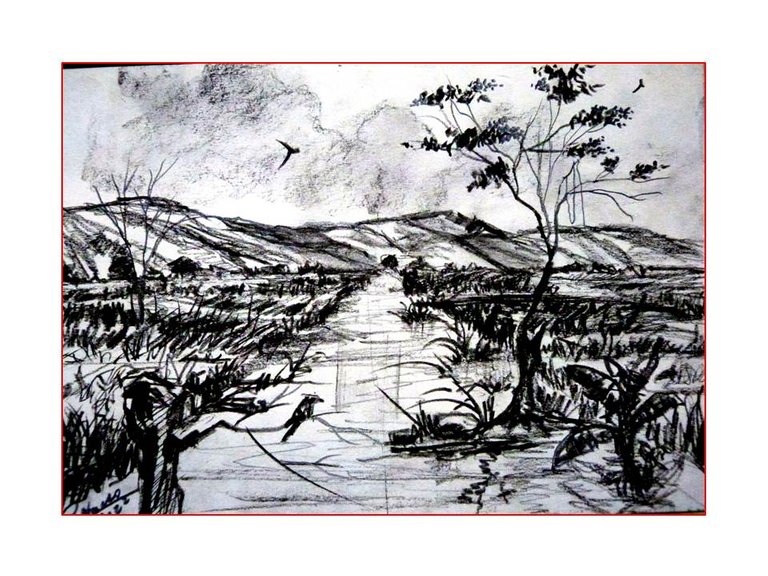 Materials used:
As ​​I told you before, the landscape in this publication was made with: charcoal and pencil, on Fabriano cardboard.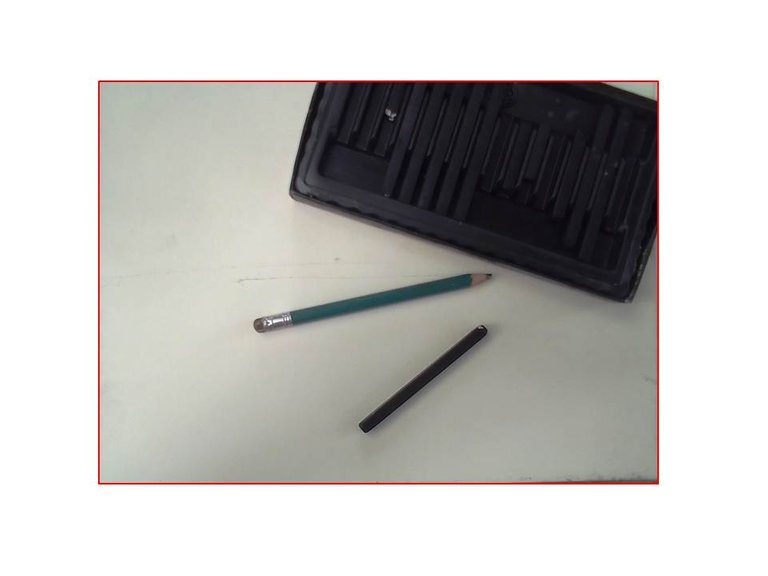 I started doing the vanishing point to achieve the perspectives.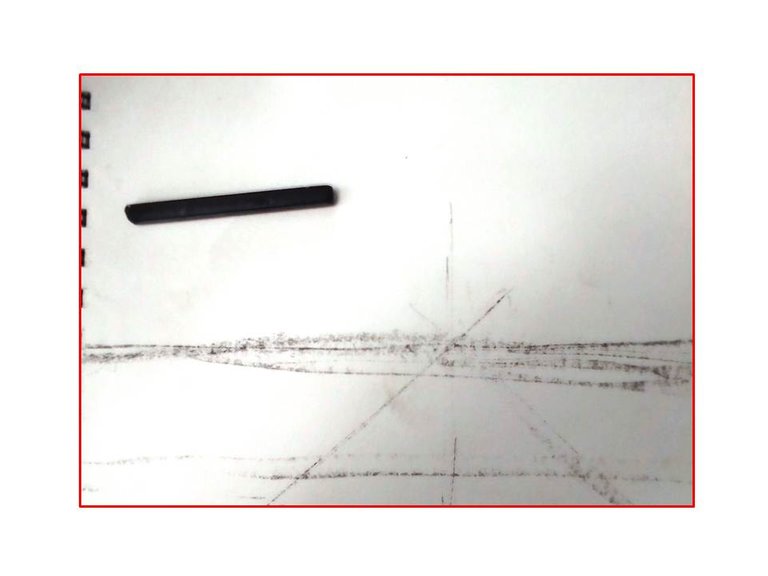 With the perspective already drawn, it is easier to guide yourself, to achieve the depth that is required for the elaboration of the landscape.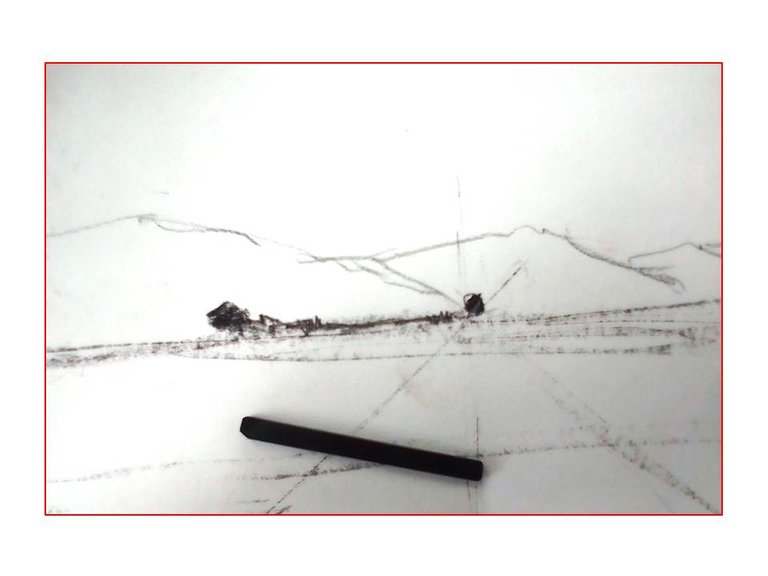 I continue with the realization of the landscape and giving it details to achieve its depth.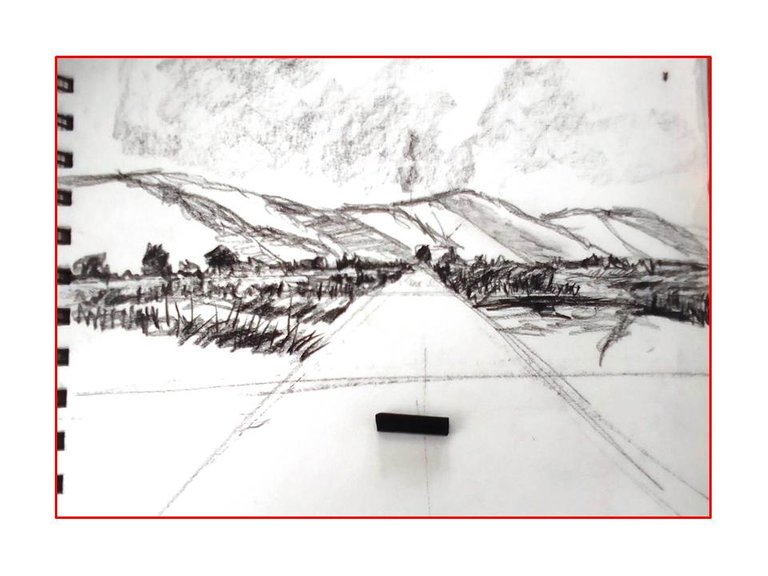 You can notice the lines obtained from the perspective that are used for the location of the natural elements.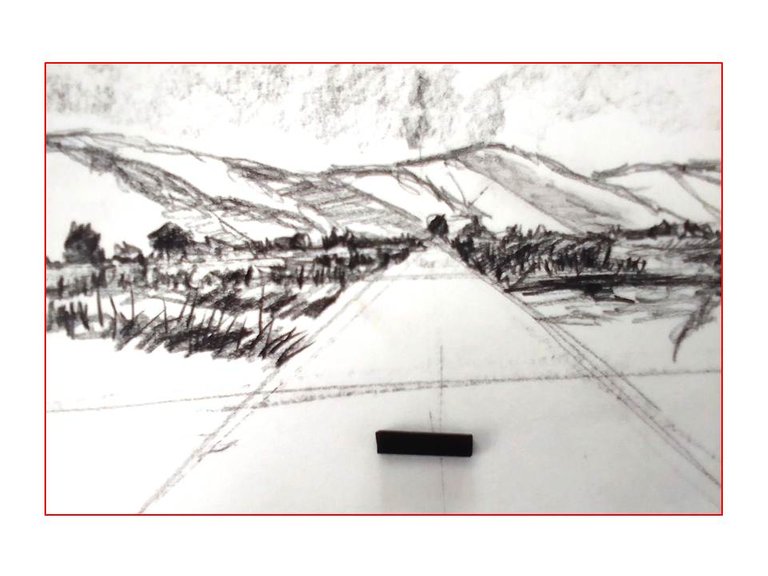 Next, a trunk was placed in the foreground to achieve the visual zoom effect.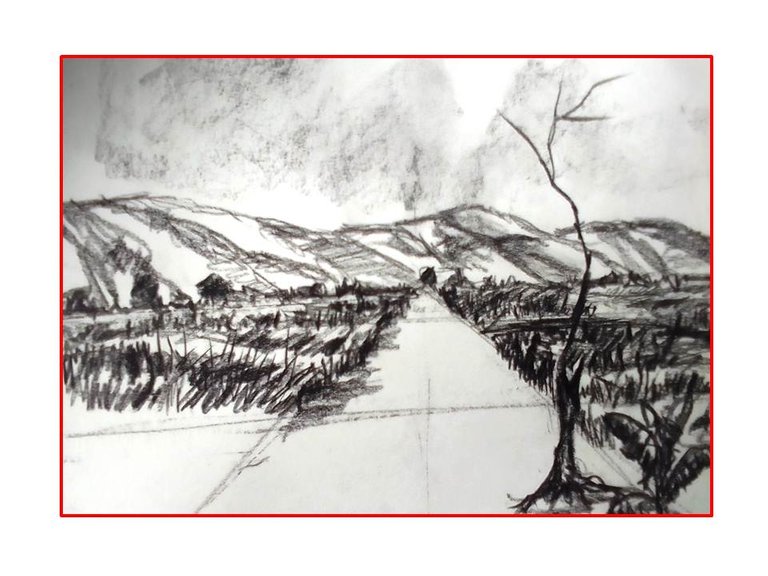 As you can see, 2 trunks were placed on the sides of different sizes and textures, which visually generate an effect of closeness and depth.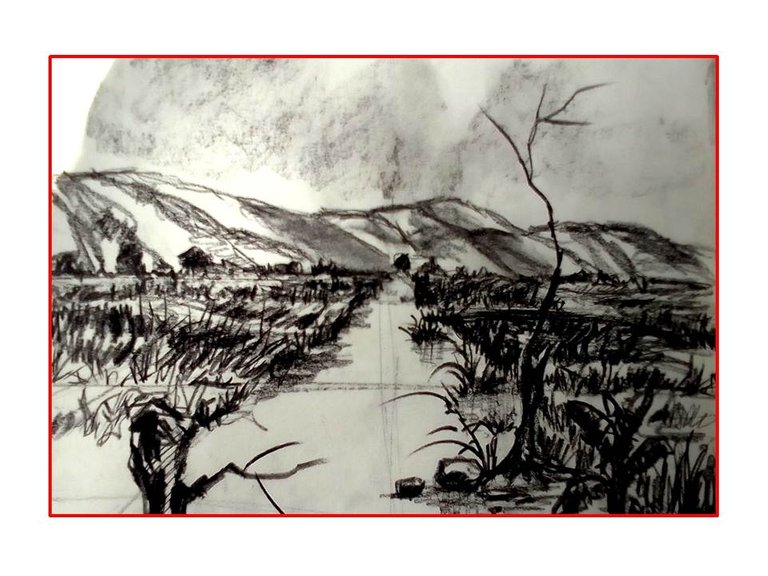 We have the drawing almost finished.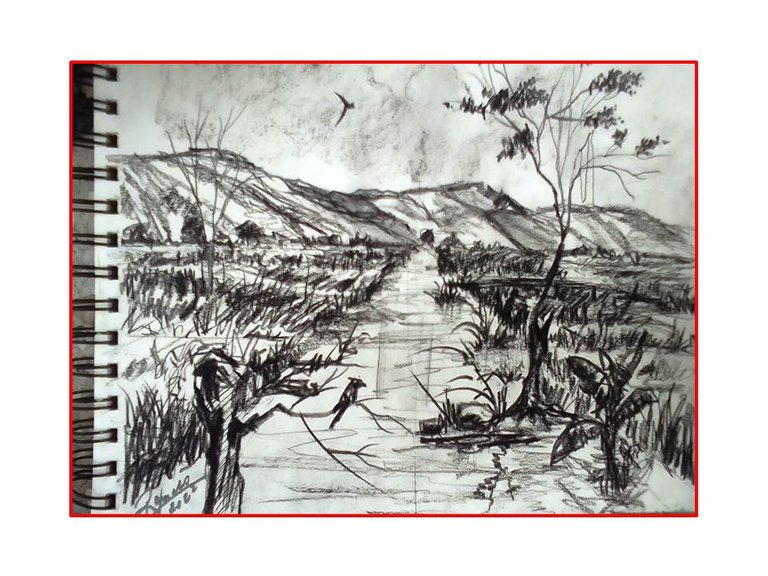 Here you can see the finished drawing, with the precise tones to be appreciated.
The drawing was titled:
My charcoal landscape.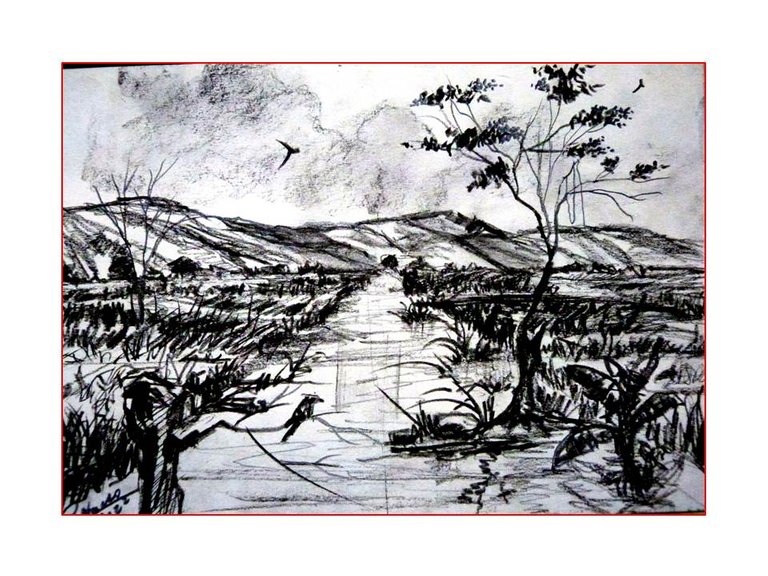 Well my great connoisseur friends and art lovers, I hope you liked one of my artistic exercises, where depth and perspectives play an important role in the realization of a landscape.
Thank you very much for your attention.
RAMACO.
---
---