My Rabona 16th Season 5th Day Progress | Desperation as my teams stuck on last position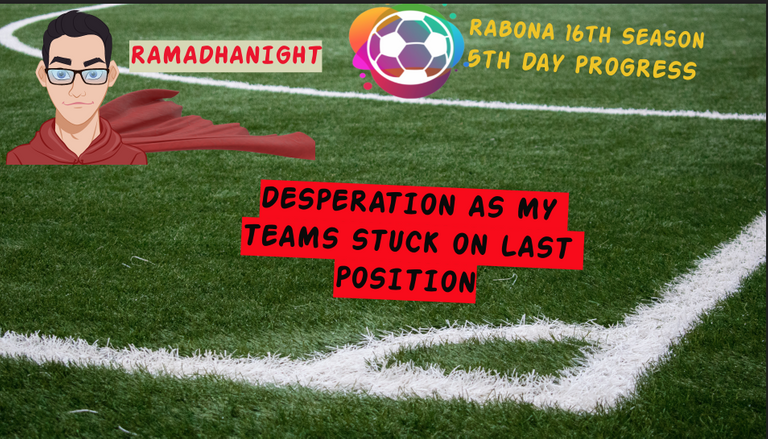 Intro
Another Day on League 2, my teams got me frustation as it stuck on last Position 😠.

League Table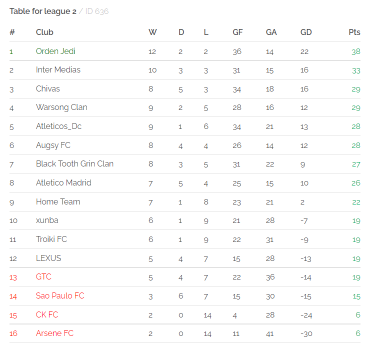 As you can see above, my teams were stuck on 16th position with JUST 6 Points ! Wtf man, guess this league is just so hard for me. Maybe i need to spend times for giving best formation as well analyze my enemies. But right now, with the situation on my real life, and the players i got from last scout, i think it's not the right time yet. Jumping back to League 3? Probably yes !

Current Team Stats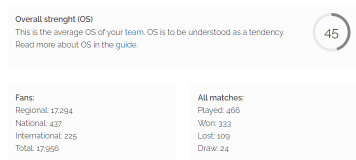 My teams were having only 45 OS right now, it's increased 1 point after i got some training session. I've got pretty low OS as i've just got some below average players from scout, but i will just take it since i were late to start the season now it's really looked like my teams going back to League 3. I got my fans on 17.294 right now, decreased from the last time around 17.9.. because i've got so many lose. My teams already played 466 matches ! with 333 won, 109 lost, and 24 draw.

Financial Management
As i've mentioned on last post, there are many of my players are running out of contract this season, so i decide to scouting for some good players with low wage. This activity cause me to spent 180.000 RBN this season. Until today, my teams already get 326.457 RBN as the income, and my final result is still on -125.186. But no problem, cause i'm sure the balance will be positive by the season end, if it's not, i will still get benefit from another season. Just the season when you've scouted too many players :).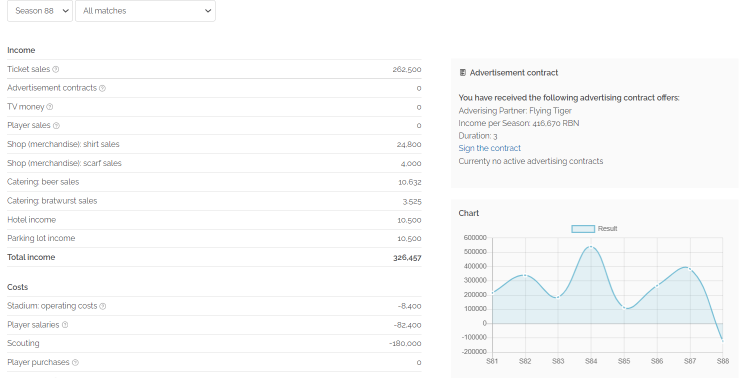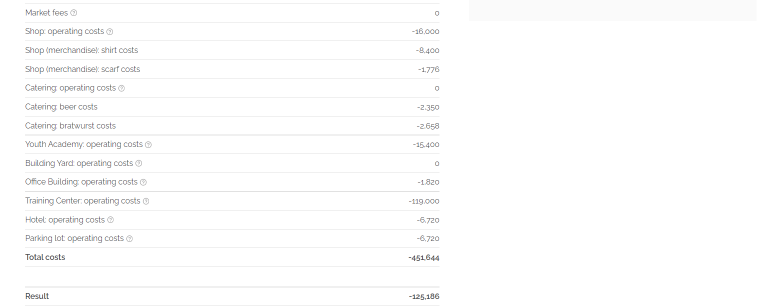 Looking for Improvement
So, as i'm trying to improve my teams, i still on my way to upgrade my training center to give additional bonus whenever my teams were playing at home stadium. It is lv 5 currently and with 160.000 RBN, it will upgraded into lv 6 with 30% bonus. But the operating cost will be increase as well by 5.700 RBN. I also upgrading my youth academy today to boots my scout, wish i could get many better players later.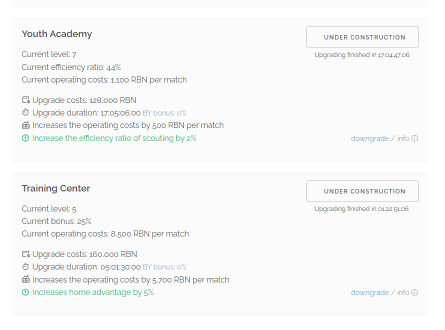 Outro
This is my team's current condition, I really hope my teams could do better on the rest of League 2. I knew they might dropped to League 3 again, but at least don't just go out there and get another Lose. If you haven't play
@Rabona
, you can join and learn together with me with this referal link
my referral link
Both of us will get 25.000 RBN !
And finally, thank you for reading my post.
Credit :
Rabona for the Great Football Manager Game
All curator for their supports
Canva and Photopea for free photoshop
---
---