Guggenheim Museum Bilbao
One of the must-do things, when you travel to Bilbao in Spain, is to visit the Guggenheim museum.
I copied some info from Wikipedia that you can find at the end of this post in case you want to know more about it.
I am sharing with you four photos of the many ones I took when I visited.
The first one I really like is the composition. You can appreciate the scale with the two trees and two people walking. Also, you can see the sculptures that you can find around the museum of famous spiders. I like how I framed it and showed a big plane of the steel texture from the building's skin.
This one is a bit more standard photo. From the other side of the river appreciate the whole building itself, and how the different forms and shapes intertwined.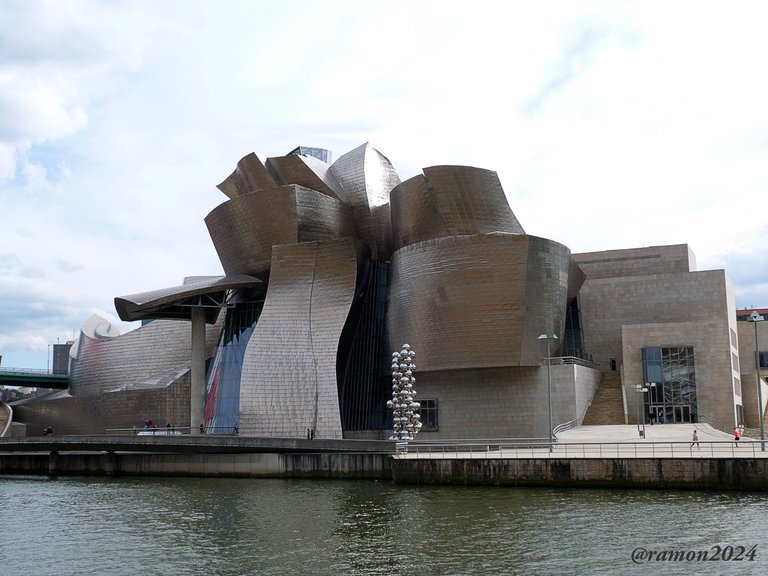 For the next one, this is something I like to do a lot. Just getting some specific details. In this case part of the top building. I like playing with the negative technique of showing the sky framing the three opposite corners.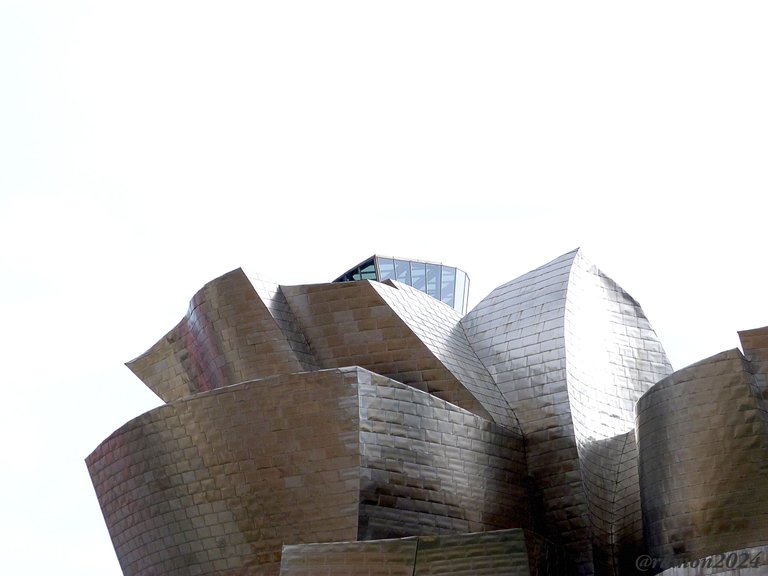 For this one I really love it. It creates an illusion with all the reflective balls from the sculpture.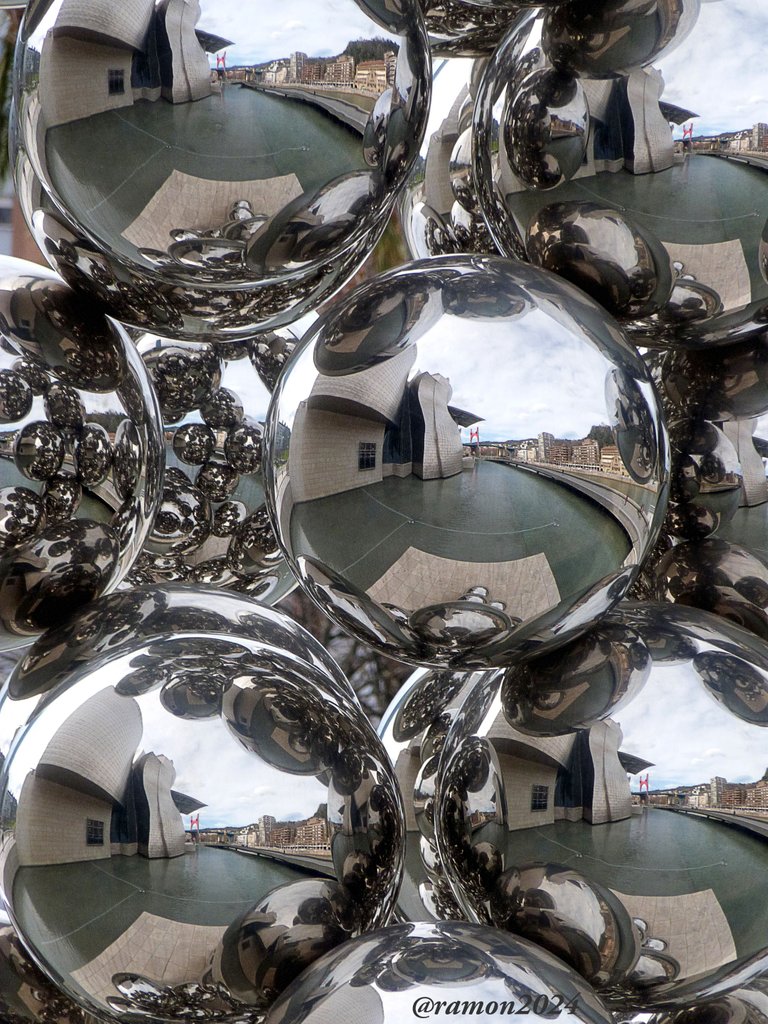 From Wikipedia:
The Guggenheim Museum Bilbao is a museum of modern and contemporary art designed by Canadian-American architect Frank Gehry, and located in Bilbao, Basque Country, Spain. The museum was inaugurated on 18 October 1997 by King Juan Carlos I of Spain, with an exhibition of 250 contemporary works of art. Built alongside the Nervion River, which runs through the city of Bilbao to the Cantabrian Sea, it is one of several museums belonging to the Solomon R. Guggenheim Foundation and features permanent and visiting exhibits of works by Spanish and international artists. It is one of the largest museums in Spain.
One of the most admired works of contemporary architecture, the building has been hailed as a "signal moment in the architectural culture", because it represents "one of those rare moments when critics, academics, and the general public were all completely united about something", according to architectural critic Paul Goldberger.[2] The museum was the building most frequently named as one of the most important works completed since 1980 in the 2010 World Architecture Survey among architecture experts.
Photos taken by by me with my camera: NIKON D5500.
---
---