Rising Star... My journey so far!

HELLO BUSKERS!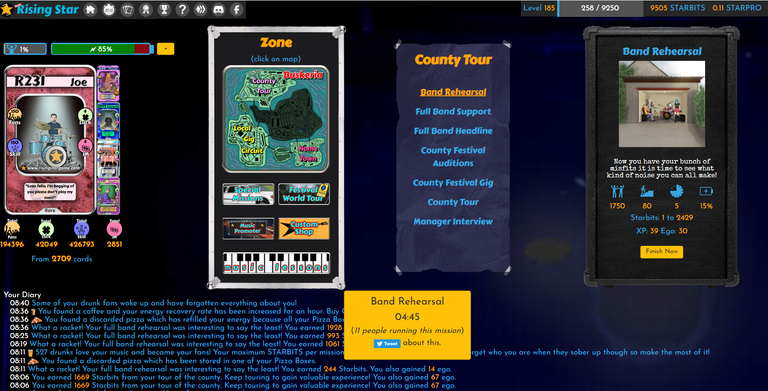 What's up my lovely HIVE community!?
In today's post I wanted to talk about my progress in Rising Star! Basically, I woke up to LEVEL 185! Only 15 more levels to get to the 4th island...
Honestly, I thought I'd get there before the New Year.. But I think it was me just being too hopeful! ahahaha
Every level up you have to get an extra 50 XP.. so every day it becomes a bit longer to level up. Before I'd do it every day, then every other day... now I think every two days.. (And I have three 10XP boosts).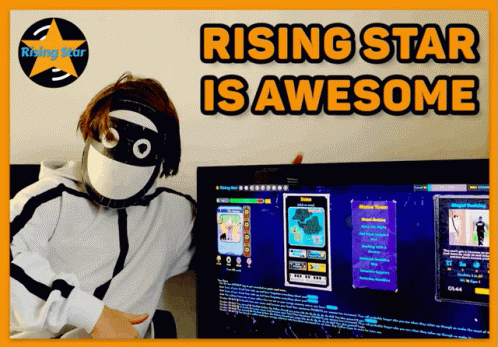 My next goals apart from getting to the fourth island, are like following:
5 min missions to give up to 3000 Starbits.
Total fans without drunk fans: 200000.
Make 100k Starbits daily.
How long do you guys think I will manage to get these? Hopefully within this month!
Right now I have 16102 drunk fans. That gives me up to 2702 Starbits when doing the 5 min missions (I have done already today a few Band Rehearsals).
I make about 60k to 70k daily... so, to get to 100k I am going to need a lot more fans.
I am still doing the millionaire card mission.

I have a question for you. When you get like more than 100k daily from normal missions... Is it worth it to keep doing the millionaire mission for 10k, or is it better to but fans with that million? I have been wondering what's best...
What are you guys doing?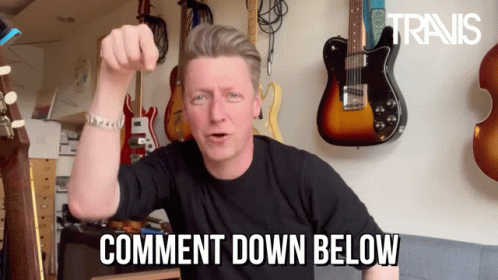 ---
---