The power of consistency - here is my entry to the contest :)

This post is my entry to the contest of "The power of consistency" by @inuke, you can get detailed information about the contest here.
Consistency, actually for that word I have no idea what it meanss during the initial stage of my steem and hive journey later attempt of reading multiple posts and blogs and later get to know about the meaning of the term consistency. For me this is also consistency. Without boring you further let's jump into the contest.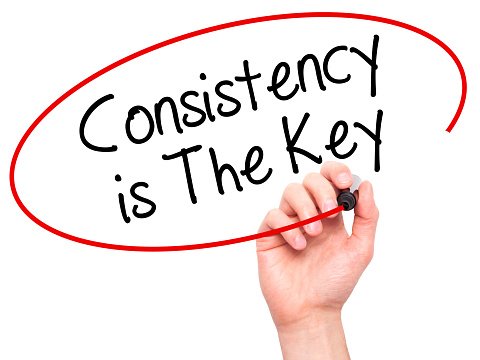 The most cherishing word in every field and most needed one in everyone's life. We need to work hard and that hard-working job should need to be consistent, I was saying this term here because I have a long story which thought me a good lesson. During 2020 I completed my graduation and have to create some pathways to make money in name of my carrier. As my graduation was in mechanical engineer I was urged to seek jobs in that. As expected got a a job at a nearby location as garments automation machines technical mechanic engineer. As a fresher I was in training for 3 months and within that COVID curfews implemented and after a year work resumed. I got nothing in my brain regards with that, I was about to face the machanical problem alone and found it very difficult, and multiple attempts at this created a huge deppression around many situations i know the solution but I have no courage to do that alone. I failed and at last ended with resigned the job voluntarily.
At 2022, started my new journey in the Garment section as Assistant mechendiser and working sincerly but during the lack of orders in Tirupur regarding the yarn price increase, many garment sectors started recursion of staff. Luckily I survived and right now I was facing many works with fewer staffs and putting me in the situation of resigning the current job too. Later I understood that I was working hard and well but here I am missing the consistency at the same work. If I was consisted in the old job mean I would have reached the good position now. So what I was saying here is don't quit just for silly thing, be consistent and reach high.
---
Congratulations you have reached the conclusion of the blog. I wish heartful thanks to you for considering my blog to read with your precious time. And the pictures used in the blogs are originally captured by me @ranjith98 or sourced from a mentioned link or originally drawn by me with the help of procreate application. Kindly do your support through upvotes and comments.
---
---
---