Why do humans cheat?
Seeing this topic, I've asked myself the question "Why do humans cheat?" countless times, and I still couldn't find the right answer. This made me want to share with you my experiences with cheats. Some people don't understand that cheating is not only in a relationship; it is also applicable in our daily lives. Some see it as a normal way of life, which it isn't. People who cheat think they are wiser than those they cheat on, not knowing they are digging a deep pit for themselves. When it comes to cheating in a relationship, I have had quite an experience, but I will keep that for another day if need be.
Four years ago, I was opportune to work with a man who seemed so strict and disciplined to me; he is a no-nonsense man, as I fondly call him. To me, he is a typical example of a true leader not knowing he is camouflaging; he loves getting his work done at the right time, and any form of delay can cause sanction to any staff, so I thought he could be a mentor to me. Someone who will put me through my chosen career and help me get through any difficulty with ease—these were my thoughts, but I guess I was wrong. Humans shouldn't be judged by their outside looks; one should try to know what they possess inside too.
It is so normal in an organization for some people to dislike what you think is right for a reason, and so is the case here. Many of my colleagues complained so much about my boss and accused him of favoritism. I oppose the accusation because then I hadn't seen the evil side of him, which everyone who couldn't dance to his tunes had seen, and I was told it's only a little time before I see his true nature. I know very well that, whether they are right or wrong, he can't hide his true self for long. I continued to believe he is different from what people have been saying because he hasn't given me reasons to think otherwise.
I have been working for six months and everything seems well. This made me confront those who said awful things about him. Aside from that, he was accused of favoritism, and I was told he does make advances to the female staff, and anyone who refuses him is always frustrated into quitting her job or depriving herself of the benefits she is entitled to. There, I began to have mixed feelings about whether he was really who my other colleagues said he was. After 8 months, I began to notice some changes; he looks at me differently, and when I make mistakes, he doesn't scold me anymore, unlike before, but I pretended not to take note of every one of his changes. Sometimes I deliberately make mistakes so that I can see his reactions, but instead of scolding me like he always does in the past months, he talks softly with so much love that I began to see what my colleagues were talking about.
Exactly one year into working for the company, one afternoon, as usual, when I went to his office to submit the mid-week report, he asked for something very strange to me. You might be wondering what was so strange. I was asked to sit on his lap, and then I knew I was in for a big mess. "You are beautiful, and you know that, or do you want to pretend you haven't noticed I have a soft spot for you?" That was his response to me, still in shock from sitting on his lap. I was dumbfounded, but I managed to force some words out of my mouth. "I appreciate the soft spot, sir, but what you are asking is something I don't do and can't do," I replied, and I left his office. Since then, he has tried other means to get to me, but all have proved abortive. When he couldn't have his way, he switched back to the strict boss I once knew, which I had no problem with.
At the end of every week, there is a fixed amount of money that every staff member gets for a job well done for the week. I noticed a deduction in mine, but I didn't take it seriously since it wasn't my salary until the end of the month when I collected my salary, and 10% was deducted. I asked the financial accountant what the problem was with my salary, and I was told that was the order from above. I went to my boss to ask why it was so, and his reply made me understand what my colleagues said about the consequences of not dancing to his tune. "Until you are mine before your salary gets back to how it was before or even more, but until then, keep managing that." That was his response. I felt like slapping him, but I couldn't. I left in anger and narrated my ordeal to my colleagues, who had already guessed right.
After two years, some of us were due to go for a scholarship and all-expense-paid training that will help us more in our careers. I was supposed to go, but surprisingly, my name was excluded. I guess the boss's favorites were the ones chosen. When I asked why I wasn't among them, knowing fully well that I am qualified to go, I wasn't given a convincing answer. Ever since I didn't give in to him, I have been cheated and denied everything I am entitled to. When I couldn't take it anymore, I had to quit the job. He cheated me because he knew I had no power to defeat him; he took advantage of my helplessness. I felt hurt and left the company to secure a better future.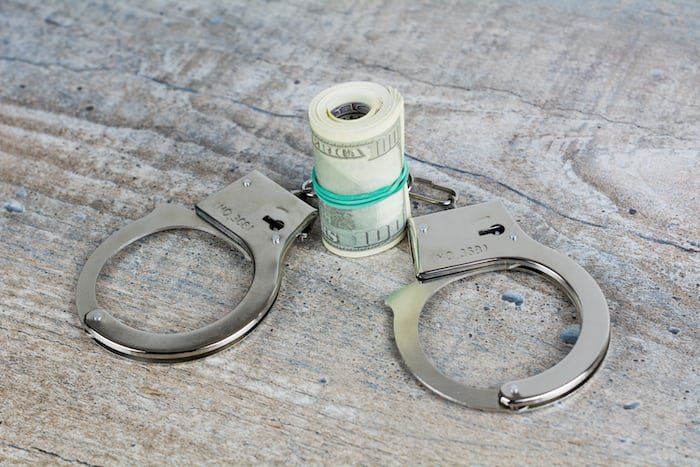 He cheated me to satisfy his selfish needs and he seems okay with it because I am defenseless as at that time, that's how cruel humans can be when they are desperately in need of something.
Thanks for your time and your comments will be appreciated.
---
---