dCity | Even More Students Out of Debt | Soon They Will All Be Free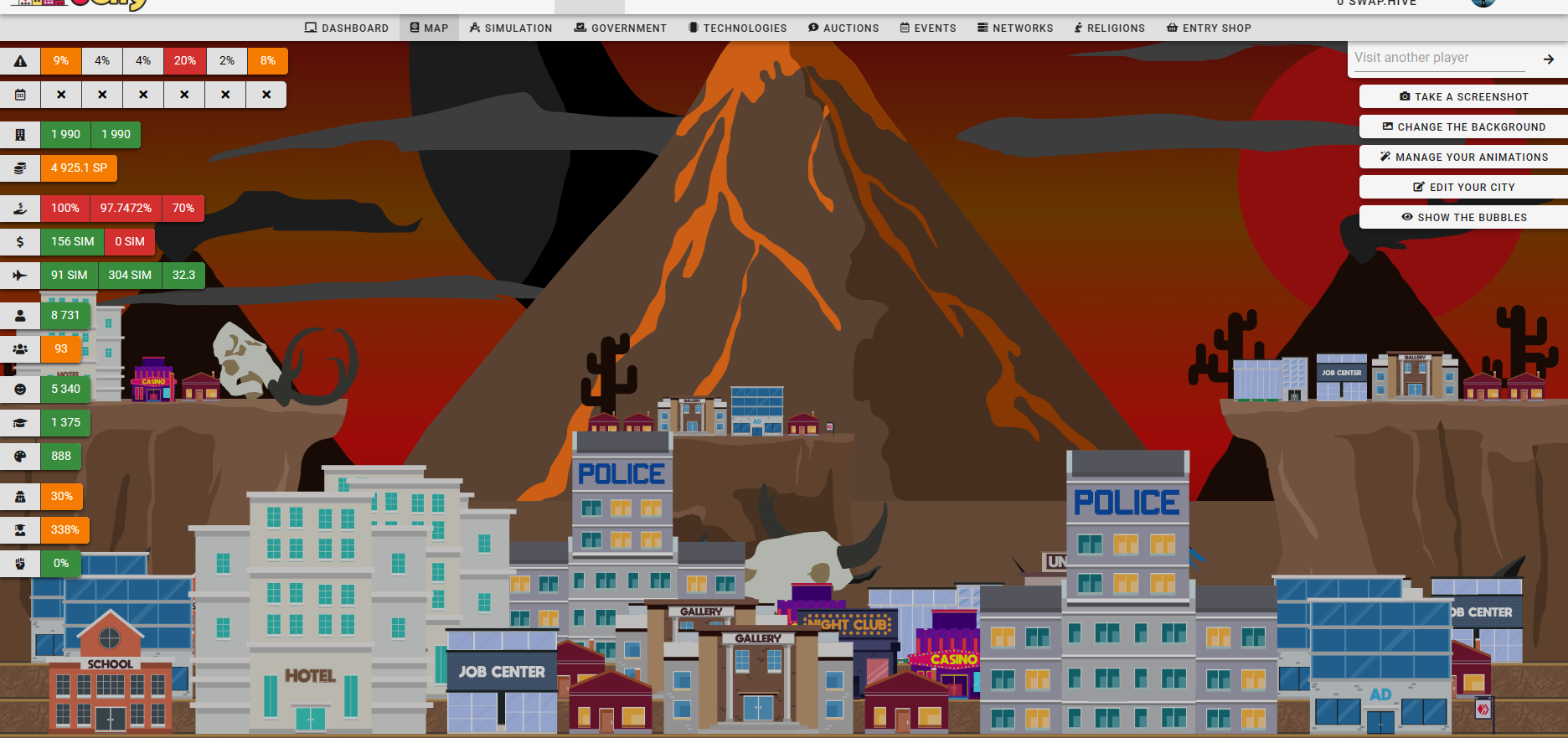 ---
The great un-debt-ening is yet again upon us in my city. My virtual Hive blockchain city that is. This is in the blockchain game dCity that can be "played" with cards which are pretty much NFTs on the Hive ecosystem. The game does a pretty good job of simulating simple economics in the real world.
And that, unfortunately, includes debt. As it happens my city has a bunch of students in debt, which I've been getting out of debt since the end of last year. So far it has been a successful endeavor that has gotten the students into other fields of practice. Some have become economists, some normal blue collar workers, and some even joined the military.

Taking a look at the board, we can see that a total of 121 students are still deep in debt. Having 4K+ SIM from income, I can get another 50 out of debt this time around, since the cost is 80 SIM per student. That's some quick math for you, I guess. For now I'm just using the SIM amount that gradually comes in from the income my city gets, because that is sufficient.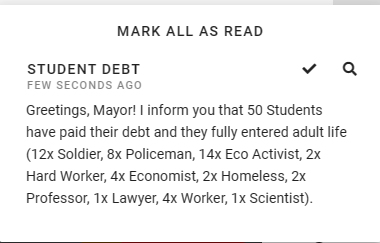 After doing the necessary logistics, the results were in! In the previous post I had 3 students become soldiers, and I mentioned how I liked those because of the increase in war shares. Well, I guess they heard me, because this time around the batch of freed students consists of 12 soldiers. Good stuff! 71 students are still unlucky and waiting for their chance to be rescued though. They'll have to wait at least a week more, but we'll get to them, and soon they will all be free! Free from debt that is, not from the system.
Until next time!

[ Uniquely Clever Sign Out Message Goes Here ]
Posted Using LeoFinance Beta
---
---