Medium Risk Volleyball and Repeat Noodle Dishes 🍜 #DashOutSunday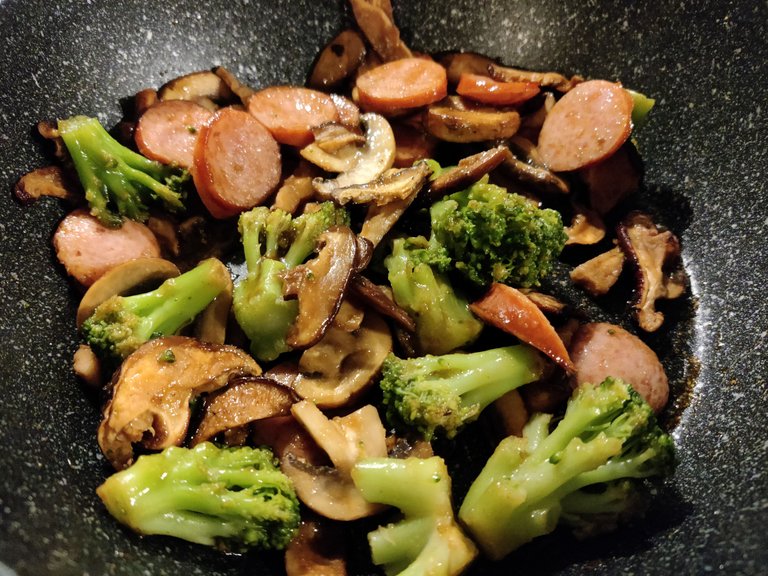 This Sunday I had pretty much a repeat of last Sunday, down to the type of food I had. As usual I went to play some volleyball with very good volleyball players from all over the world, who have found each other here. A little secret is that I actually shouldn't play right now, since my foot muscles are a bit overexerted, especially the right one. But I just couldn't help myself, so I went anyway.
The muscles are overused, because of all the extra walking I did in the past few months since I came to the Netherlands and started using public transport more. That is part the reason, combined with picking up volleyball after three years of doing almost nothing.
Starting today, I will refrain from most activities though, for at least two weeks. With exception of one tournament next Sunday, which I can manage.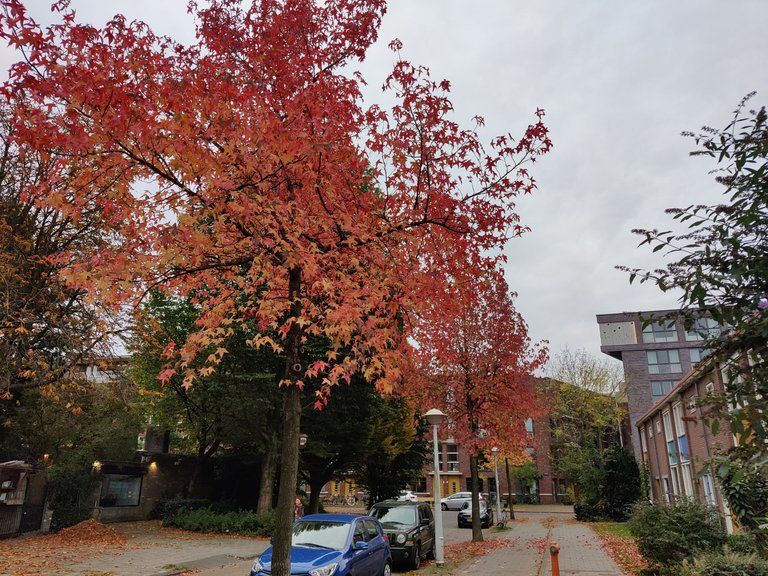 On my way to the volleyball court I noticed the leaves of these tree and thought it would make for a nice picture. I was right. I really like the shift from green to red during this specific period of time.
As I mentioned in my post from last week, I bought a packet of thin rice noodles that had a few portions in it. So this week I made a similar dish, with different vegetables and meat.
The steps are pretty much the same, so you can check those out here:
Sunday Night Ca-Noodle-ing with Shrimp, Mushroom and Spincach 🍜 #DashOutSunday
No point in repeating that.
First, I threw everything except the noodles in the pan, which led to the main picture at the top.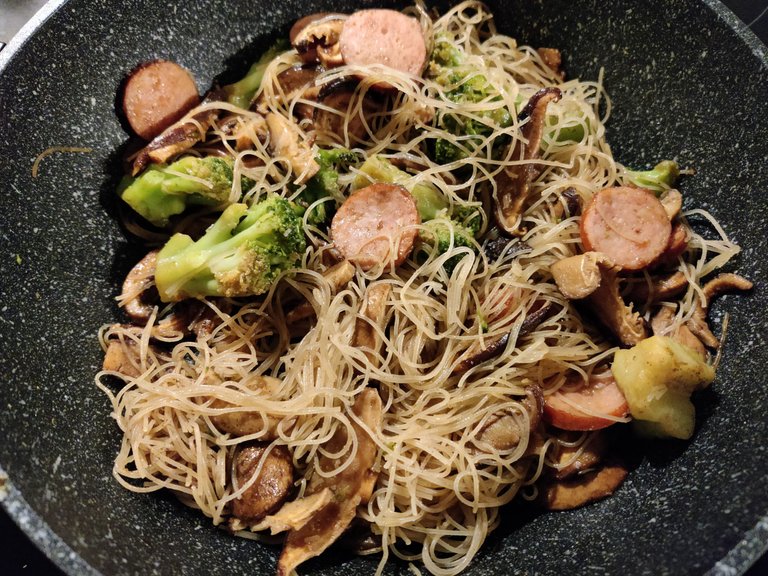 Then the noodles and some stirring.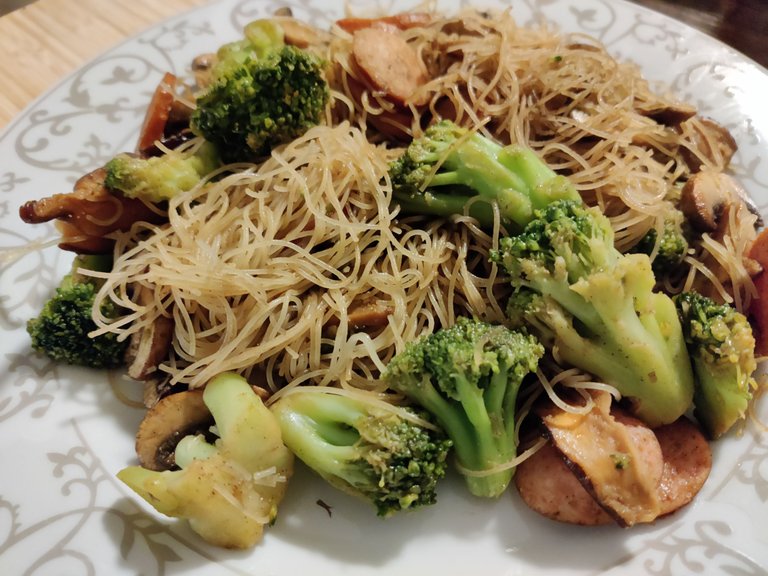 Finally, the plating. The vegetable of the day was broccoli, and the meat was smoked sausage.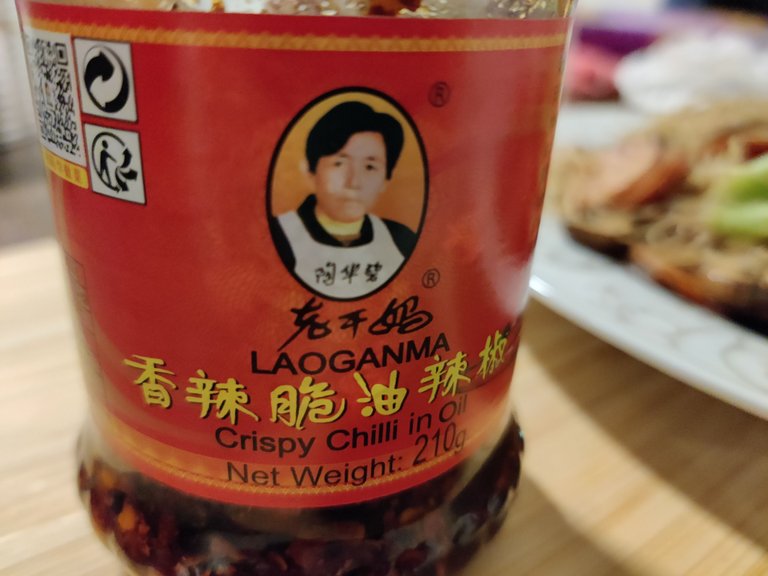 For an extra punch of spice and flavor I used this crispy chili oil from Laoganma as a topping. Really makes the difference.
How was your Sunday?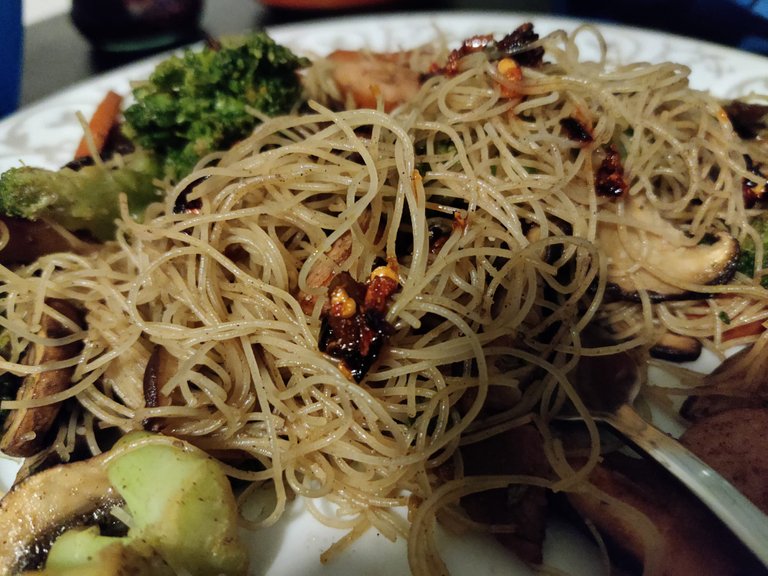 ---

---
This was part of the Dash Out Sunday culture in the ReggaeJAHM Community.
Check out the details here and be sure to shared your culinary Sunday with us.

---
---