My First Miso Ramen In Amsterdam 🍜 #DashOutSunday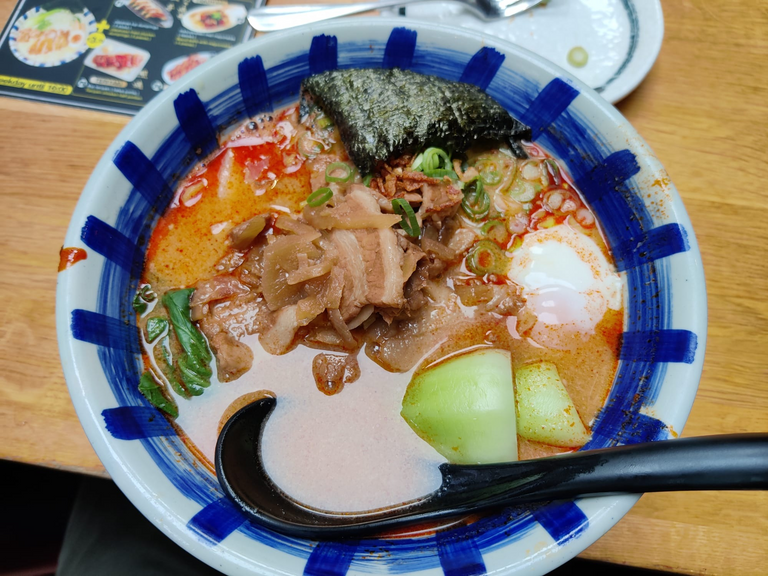 The moment has finally arrived. I tried my first Miso Ramen last weekend. This is something I wanted to try for a long time now, but unfortunately there are no restaurants that offer that in Suriname. Now that I have easy access to Amsterdam, this problem is a thing of the past. I also looked into trying to make it myself, but miso as an ingredient was also not available back home, and importing it would be quite expensive.
Now obviously I didn't make this myself (yet), so it doesn't apply to the old skool rules of Dashout Sunday, but I'm sharing it nonetheless. :)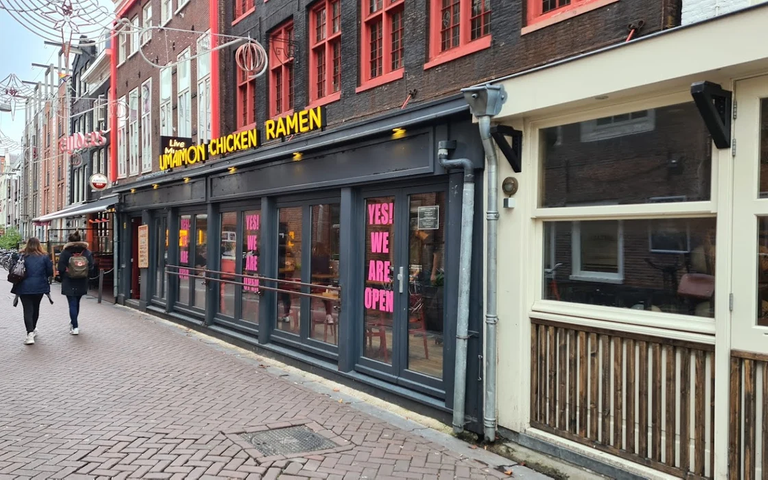 So I went to this place in Amsterdam called Umaimon. This was as part of a frequent tradition me, my cousin and his friends do before going to a movie: having a reasonable amount of food.
First we had some appetizers, while the others also had beer. I just went for a coke. And then it was time to order the main star of the show.
The place had quite the selection of types of ramen, about 20 to be exact. But I made sure to get one with the rich miso broth. It also had pork slices and a generous amount of spice.
The bowl it came in was massive and the presentation was great as well. The taste was amazing. Everything I expected and more. Ideally, having ramen in Japan itself would probably be an even more authentic experience, but so far this will have to do.
Safe to say I finished the whole bowl. Although I did have to switch to using a fork halfway through, because the muscles in my hand used for chop sticks were hurting. xD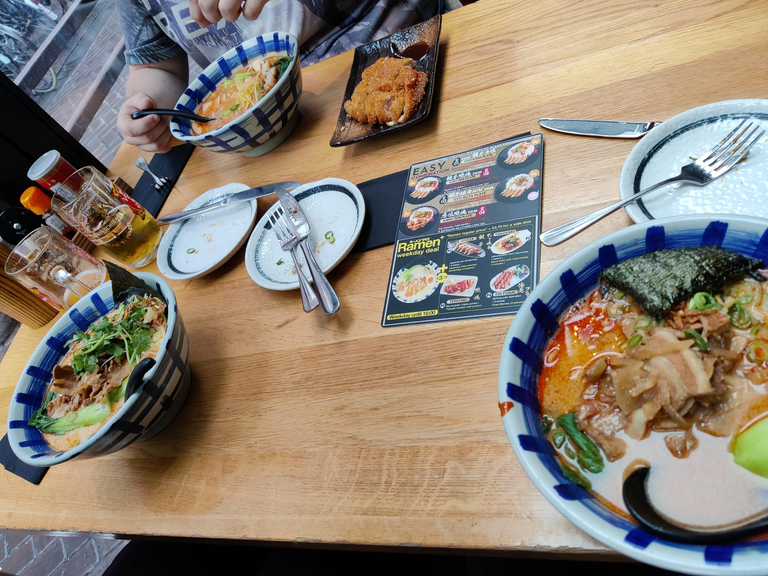 ---
---

---
This was part of the Dash Out Sunday culture in the ReggaeJAHM Community.
Check out the details here and be sure to shared your culinary Sunday with us.

[ Uniquely Clever Sign Out Message Goes Here ]

---
---