Picture A Day || Crimson Water
Red, the shade of fire, the color palette of blood. It is the color that's gives us a general sense of immense activity. Or maybe even rage. It's no wonder then that some would advise to wear more red clothes to seem a bit more assertive to others. Red often embodies the opposite traits of its counterpart blue. Rage vs calm in an eternal balance.
It appears in different things that we've come to expect, like with apples, one part of stop signs, or even its association with the devil himself. I find it mesmerizing when this same color shows itself in places you don't expect it to be, like this "red" water here. A combination of darker coloring from leaves and roots from the forest with the right angles from the sun gave me this shot of the crimson water at hand. A matter of circumstance, timing and balance within nature.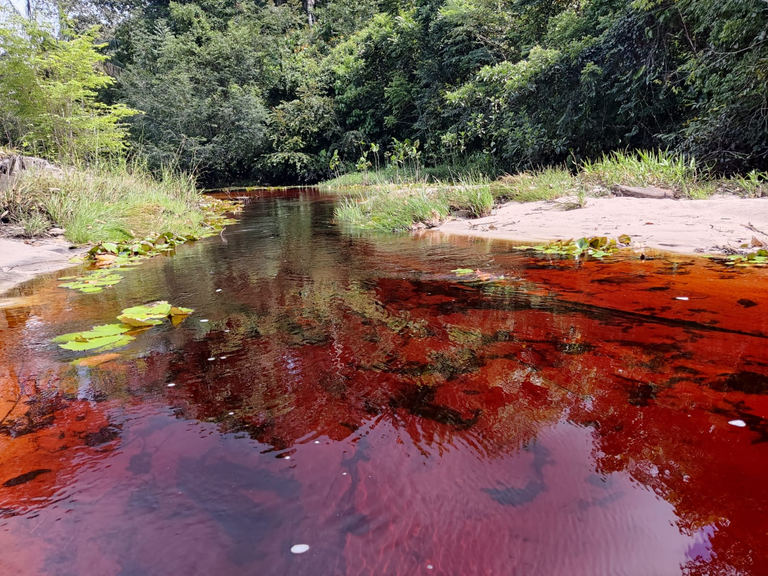 This picture was taken with a OnePlus 8T and was not manually edited by me. What the camera software on smartphones does nowadays is another point. I just took it outside of the city at a recreational area somewhere in Suriname.
What do you see in the image? What does your perspective show you?

[ Uniquely Clever Sign Out Message Goes Here ]

---
---